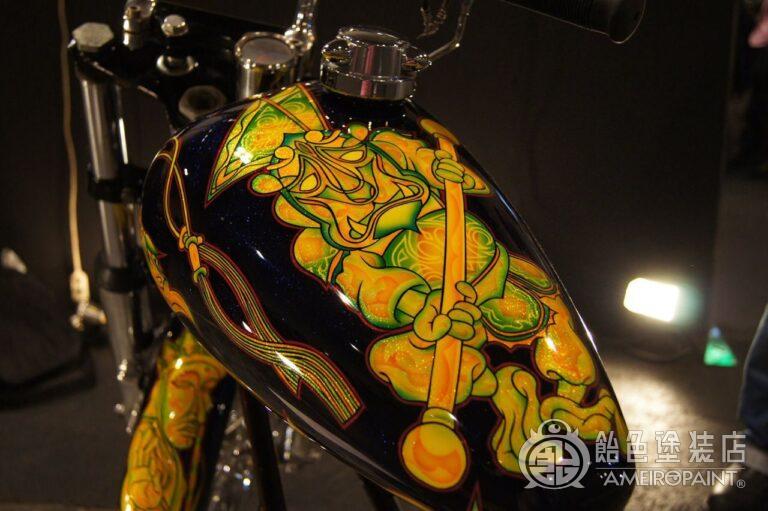 The theme is Journey to the West.
So, the tank top is son goku.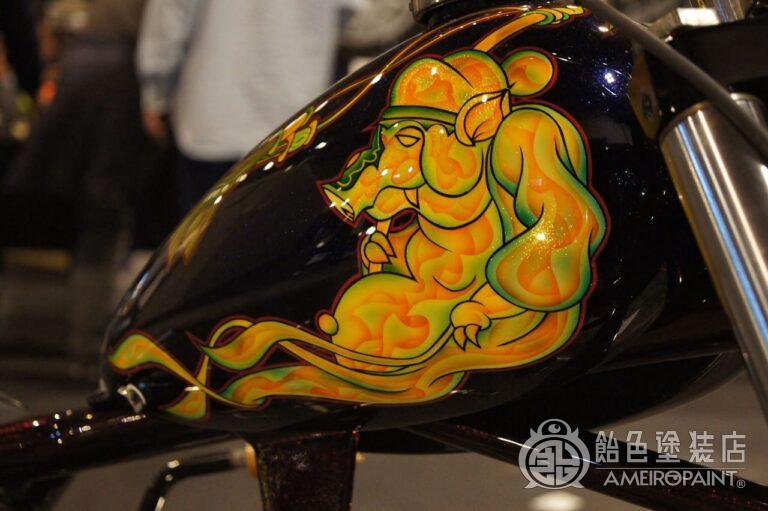 Zhu Bajie on the right of the tank.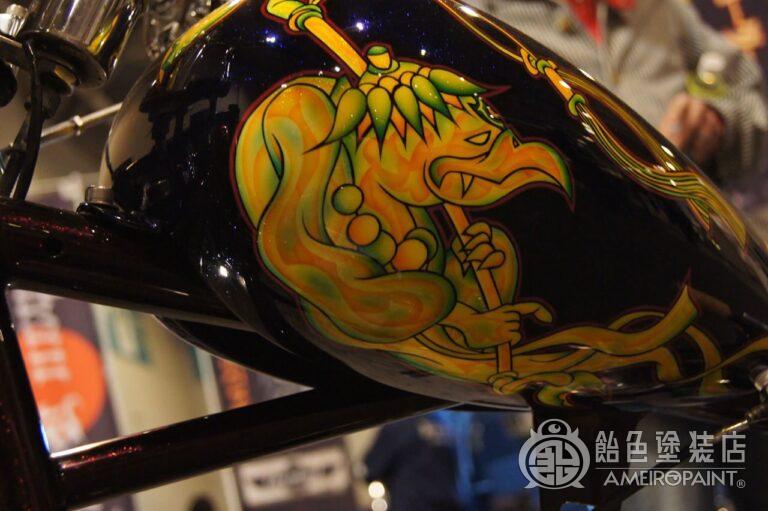 Sha Wujing on the left of the tank.
The fact that Sha Wujing is a kappa is unique to Japan and is a monk in the original work.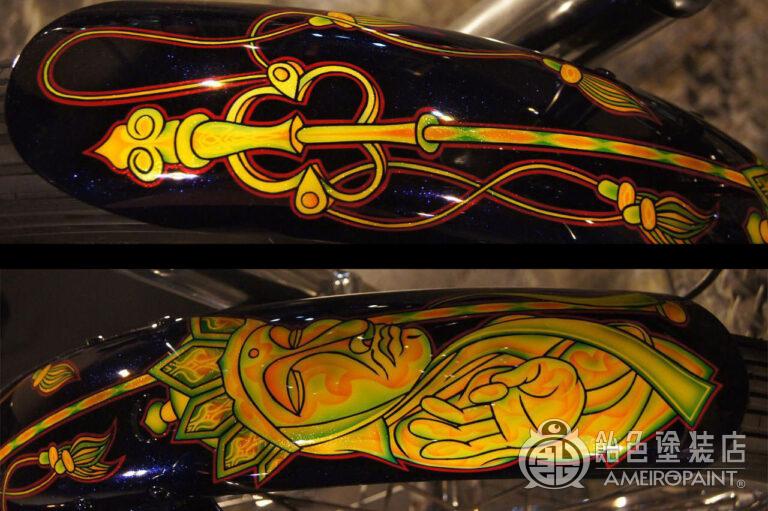 The front fender is Master Tripitaka.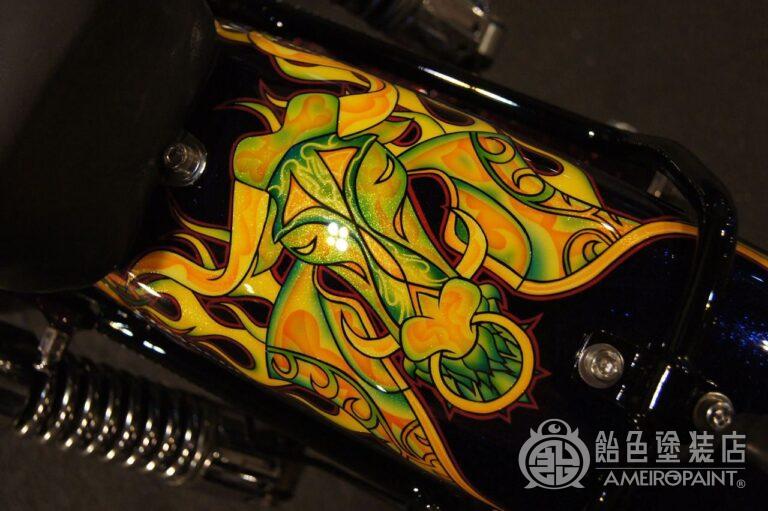 Cow Demon King on the rear fender.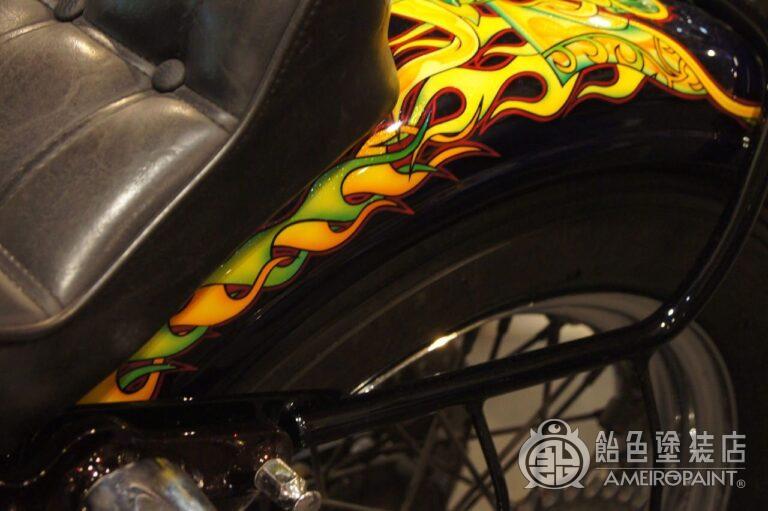 Flames with the image of a mountain of flames surrounding the seat.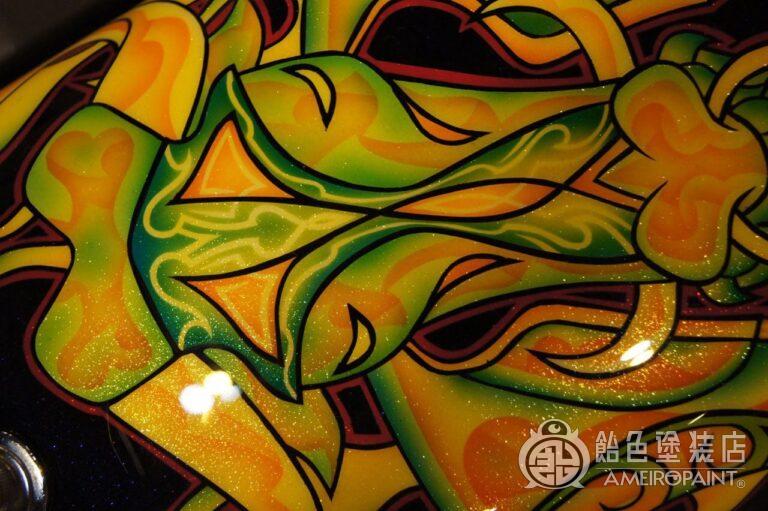 Looking up, there is such a graphic.
The lines are all made by masking without using any brushes.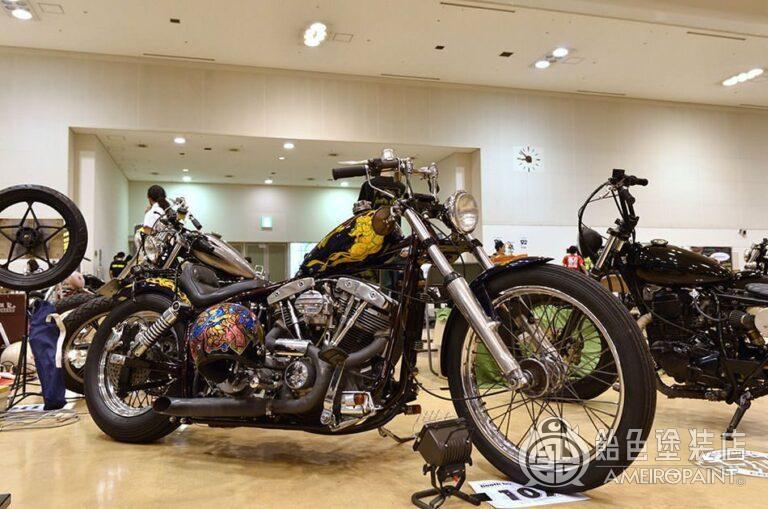 NEW ORDER CHOPPER SHOW2012 exhibition vehicle
OWNER
HATANO
CANDYPAINT
BASE
Solid-Black
Mini-Flake
Solid-White
Ice-White
COLOR
Burple
Brandywine
Tangerine
Oriental-Blue
Organic-Green
Pagan-Gold
REPAINT