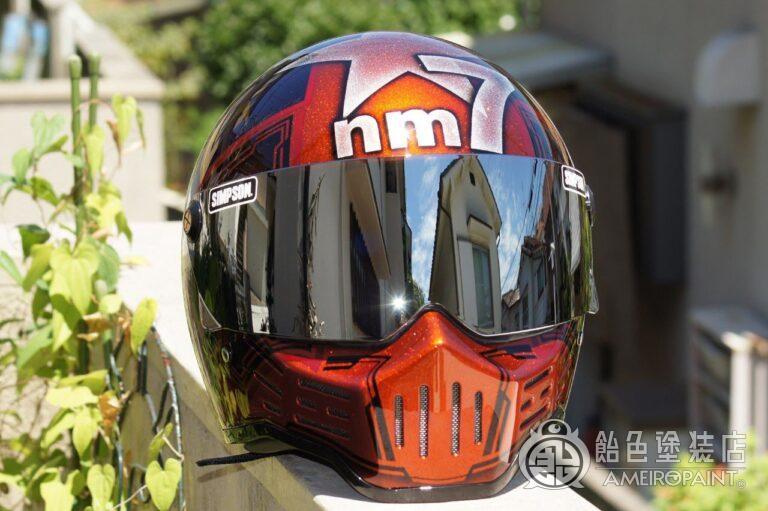 The painting of the theme of our shop for the first time.
It is an otaku helmet.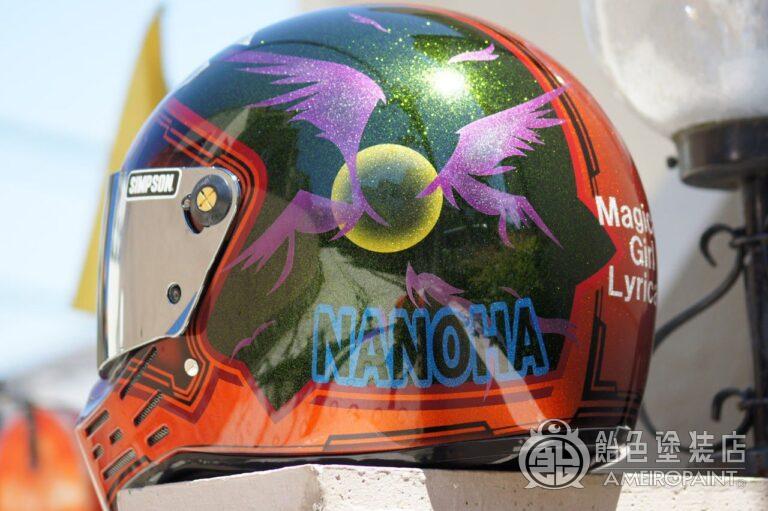 On the left side is an image of the character 'Nanoha'.
Feathers dance as they cast magic.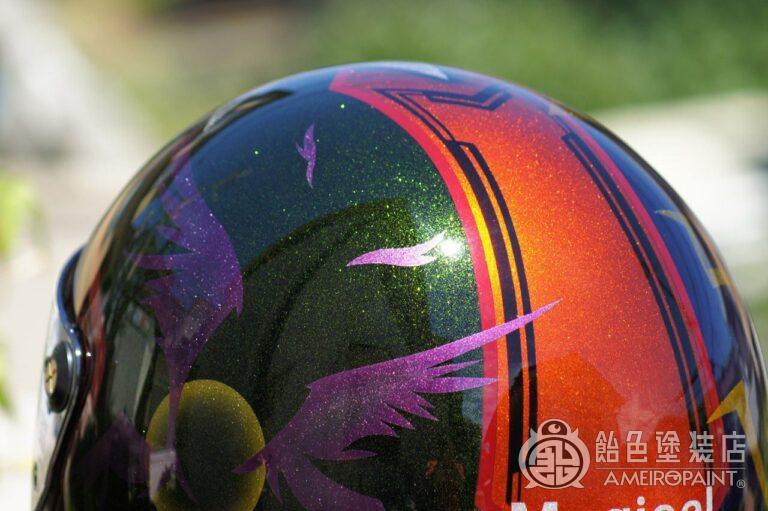 Metallic base orange in vivid color, side on black base gives a sense of glitter of flakes.
Feathers are metallic and gradation from the outside to the inside.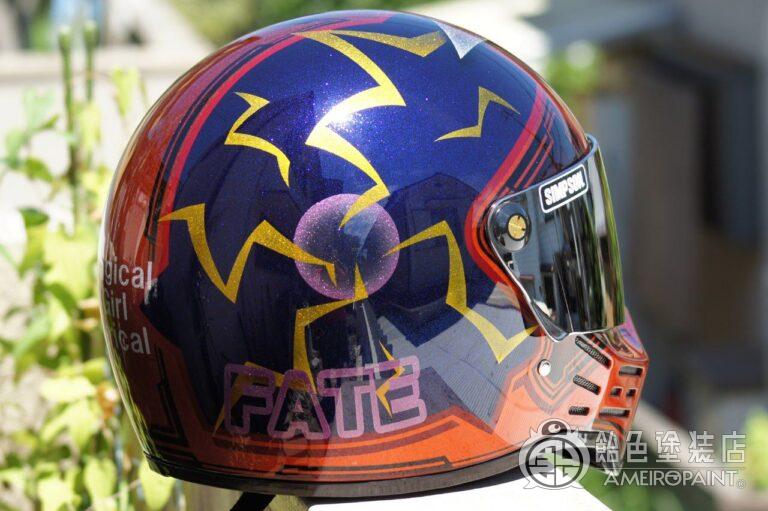 The image on the right side is the character 'Fate'.
Lightning occurs when spell out magic.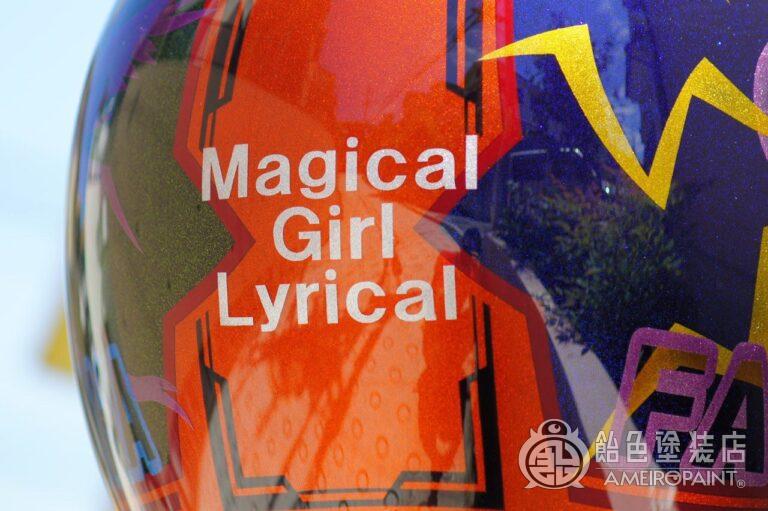 In the back of the head is the title of animation in English.
The black line arranged the design of the magic team that comes up when the character gives out a Special Move.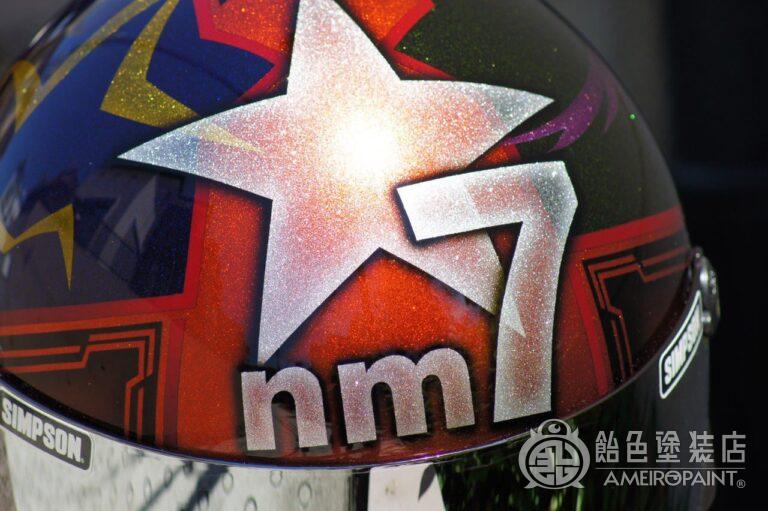 This logo is metallic, blows mini flakes while blurring edges, and it is transparent to the underlying color.
Like this, even the same candy painted with four types of expression.
OWNER
TAKIZAWA
CANDYPAINT
BASE
Metallic
Solid-Black
Mini-Flake
COLOR
Tangerine
Cobalt-Blue
Pagan-Gold
Organic-Green
Purple
Smoke
PAINT PROCESS
-Japanese Page-