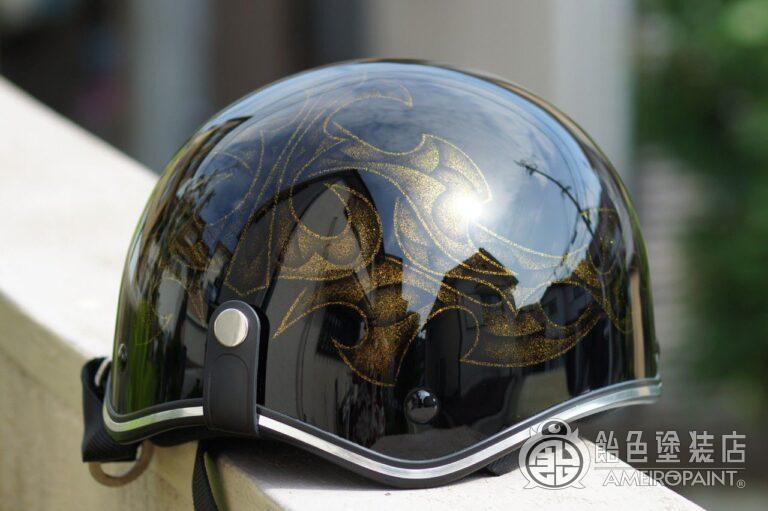 Order left by design with black and yellow.
Main graphic with 'behind' as the main with reference to owner's favorite helmet.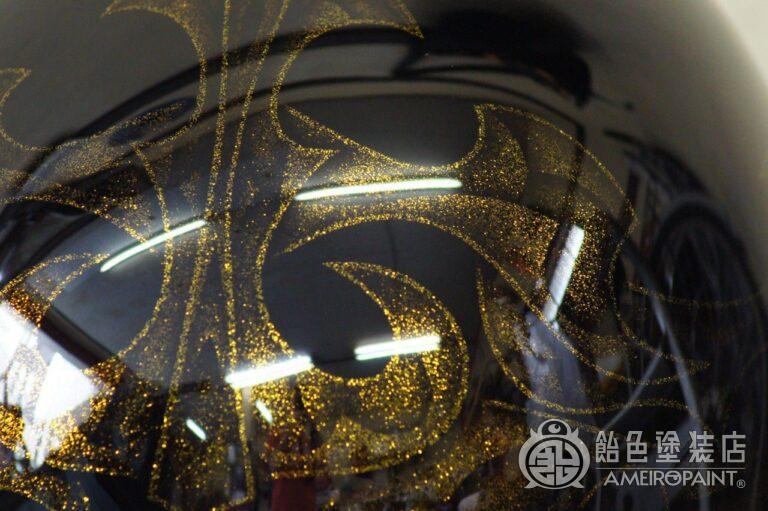 The color is simple graphics with two colors.
I painted four parts so that they overlap.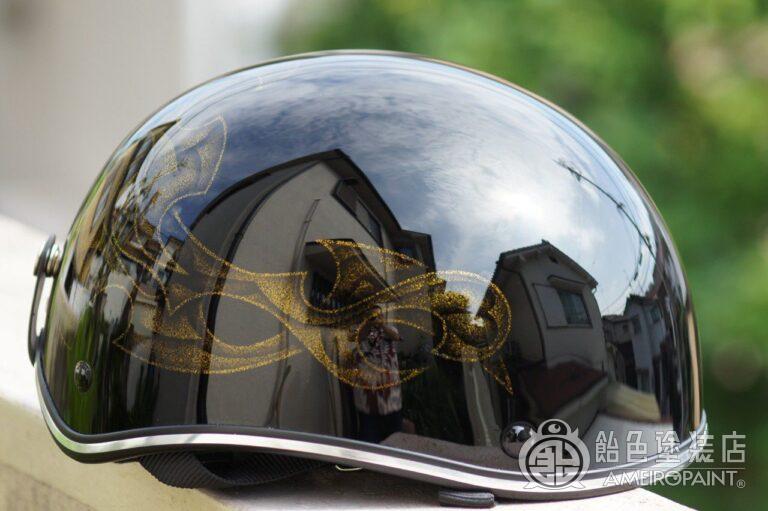 Graphics from side to side to flow forward.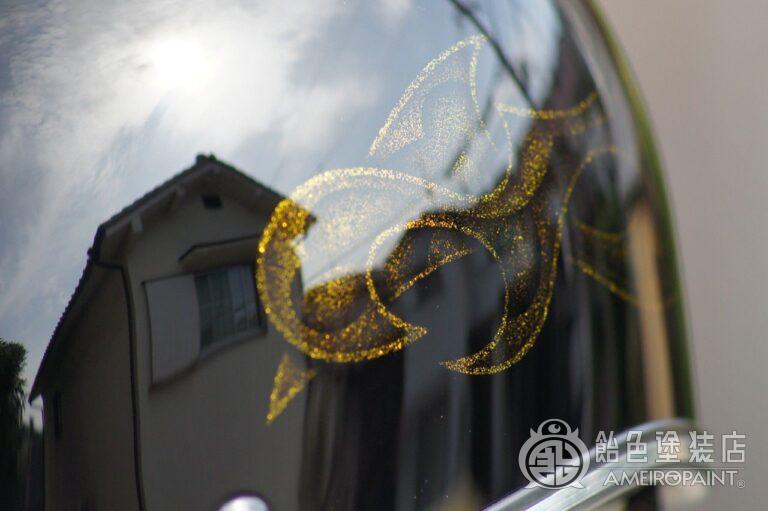 The bright yellow line on the edge cut the line tape and finished it into a flavored line.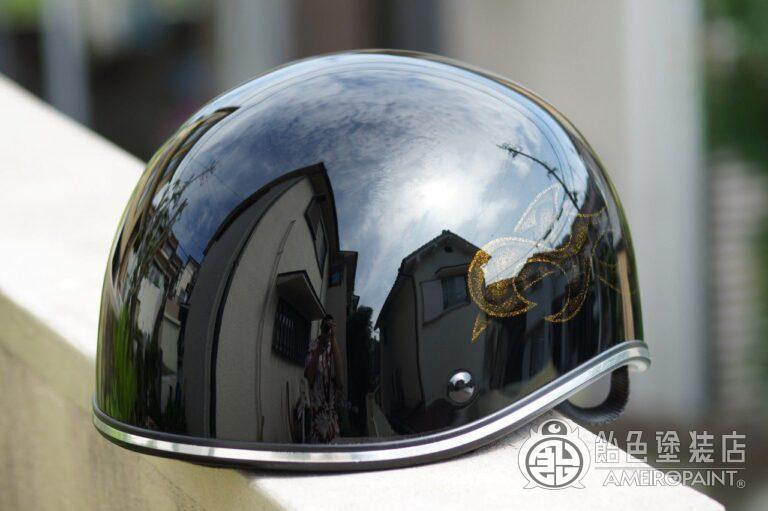 Solid black from the front.
Solid black stands for graphics of flakes.
OWNER
SUGIMOTO
CANDYPAINT
BASE
Solid-Black
Mini-Flake