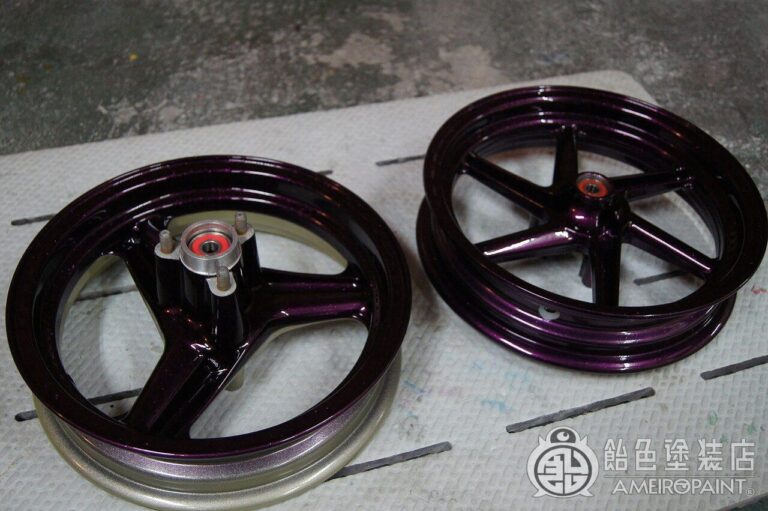 Candy flake paint on NSR50 wheels.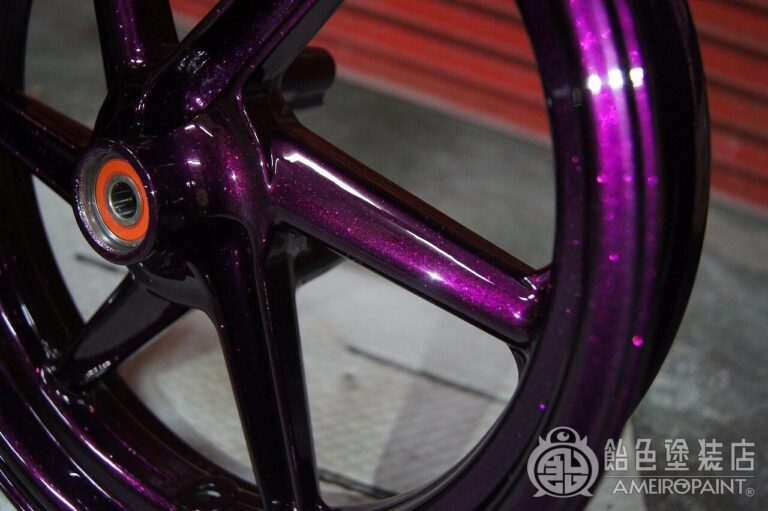 Based on black, the metallic color is slightly reduced to emphasize the shadows.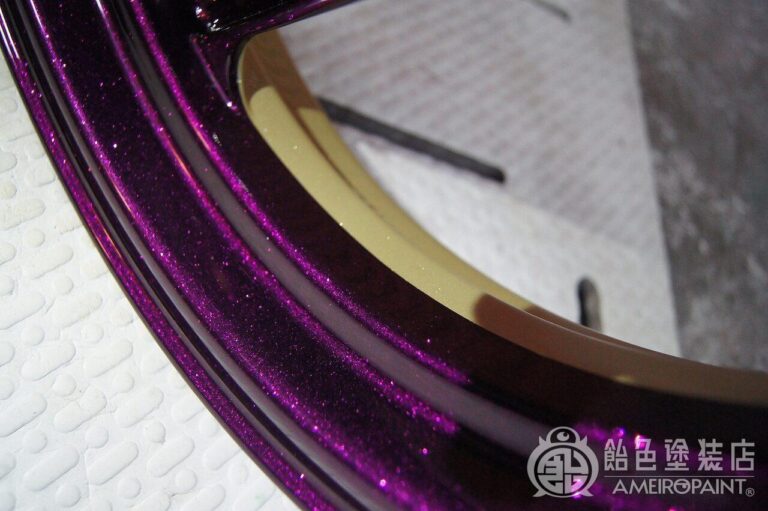 The rear is two-tone paint with candy flake purple and champagne gold at the center.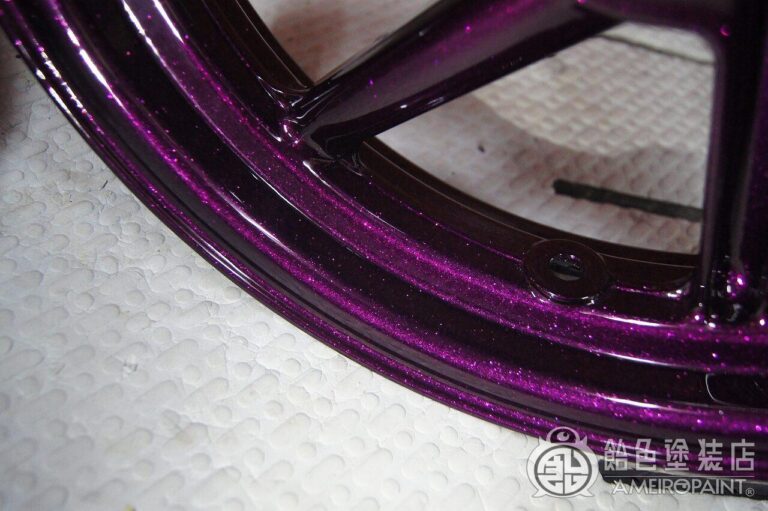 The front is a candy purple single color and the rear is a slightly different color with two tones.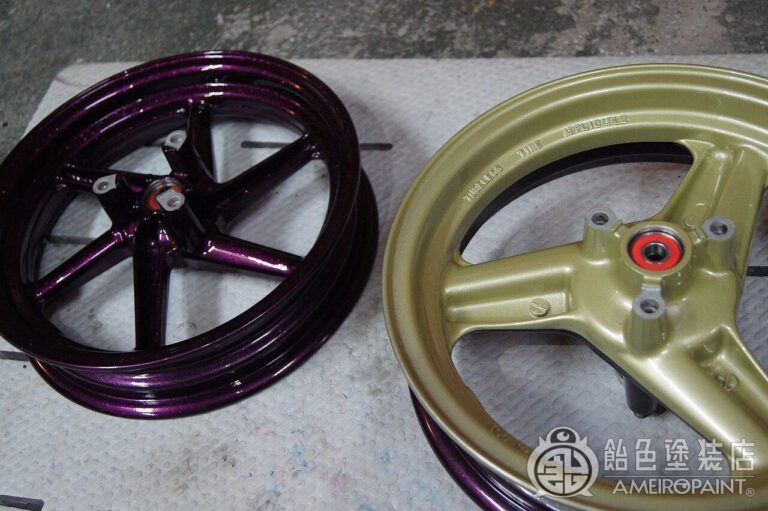 The difference between flake base, metallic and particles is also an interesting point this time.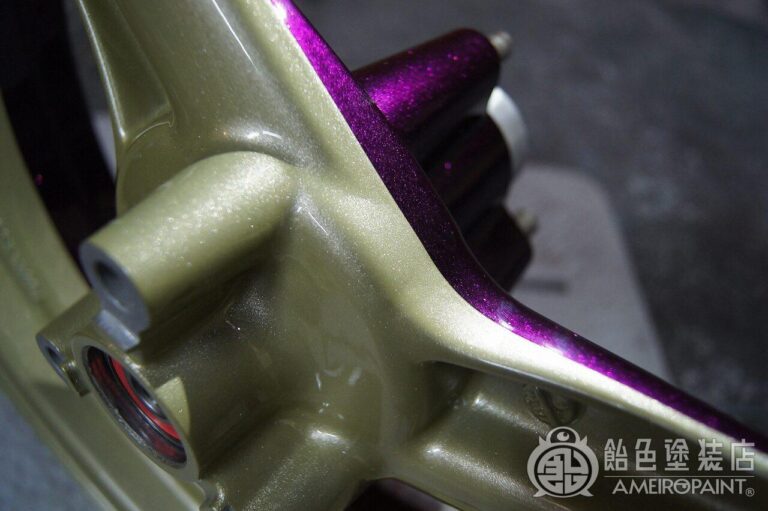 The rotor and sprocket contact surfaces are treated to prevent cracking during assembly by removing the coating.
He sent me a picture of the installation.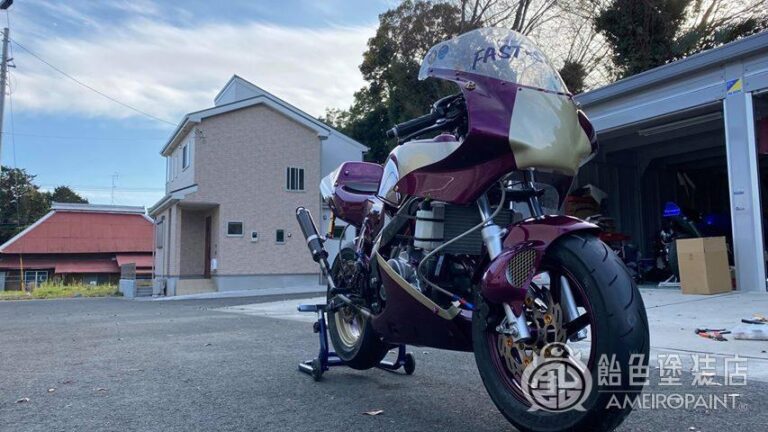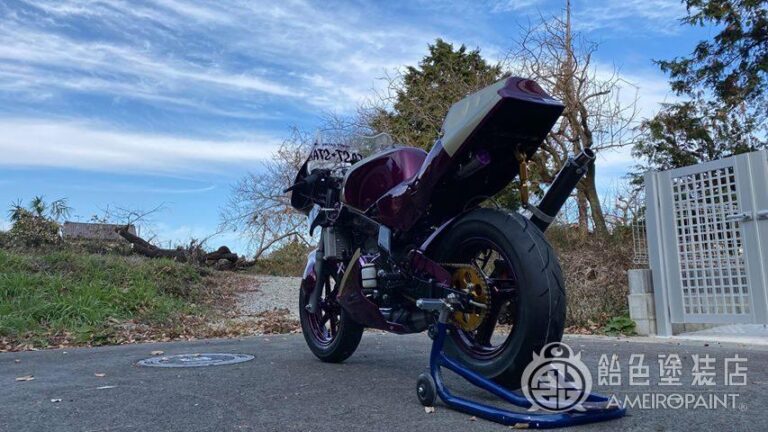 It is attached to the NSR50 that I painted last time.

When viewed from the left, the front and rear wheels are purple.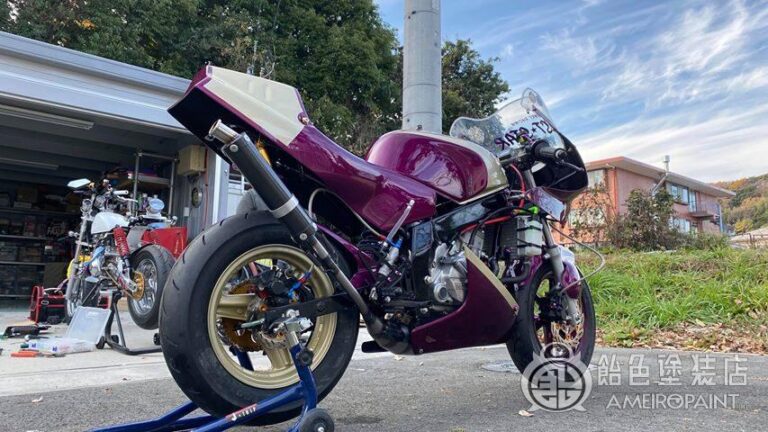 When viewed from the right, the front and rear wheels have different colors to match the exterior.
CUSTOMPAINT HONDA NSR50 WHEEL
OWNER
KITAMURA
CANDYPAINT
BASE
Solid-Black
Metallic
Mini-Flake
Lil' Surfite Silver
Champagne-Gold
PAINT PROCESS
-Japanese Page-
SET PAINT