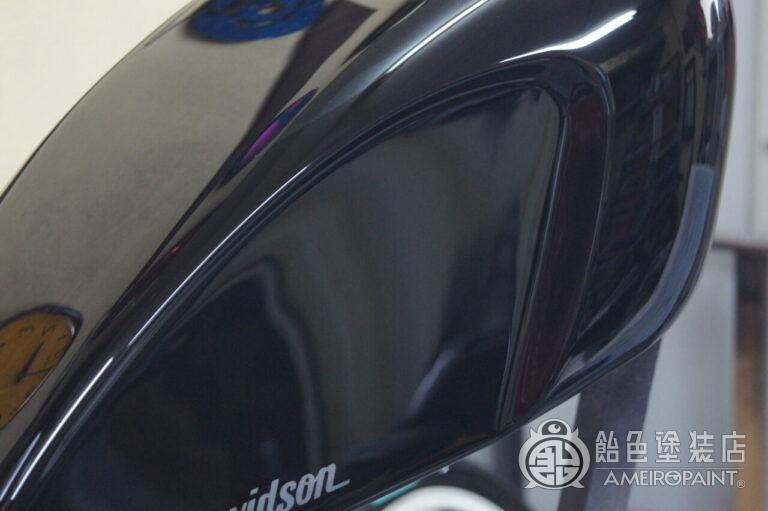 Simply paint the Harley logo on the legacy tank.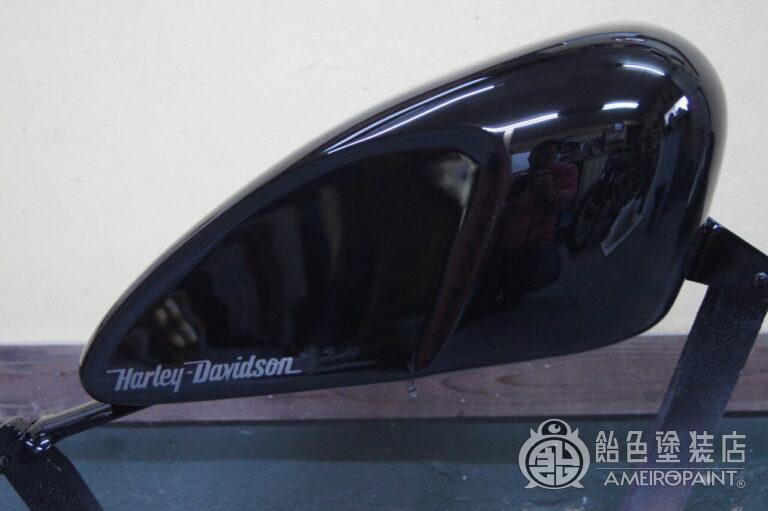 Since the base is solid black, the Harley logo shines in one point.

If it is silver metallic as it is, it will float too much, so I blow candy black thinly and let it blend in.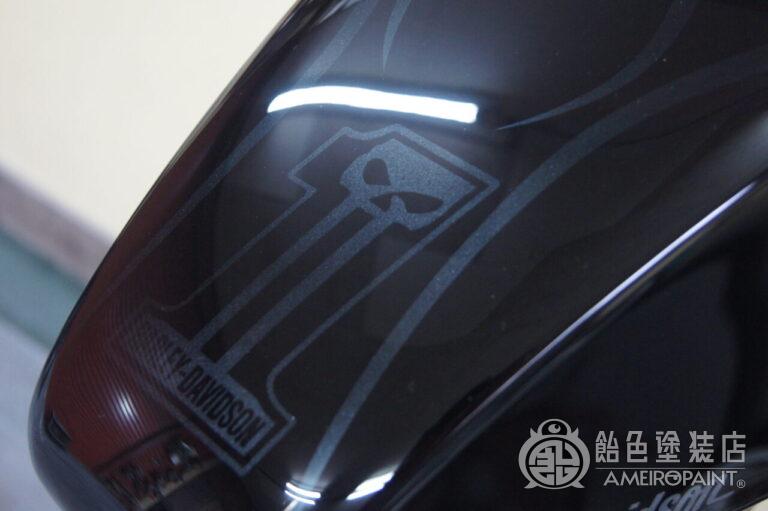 I made the side side simple and played with the top side.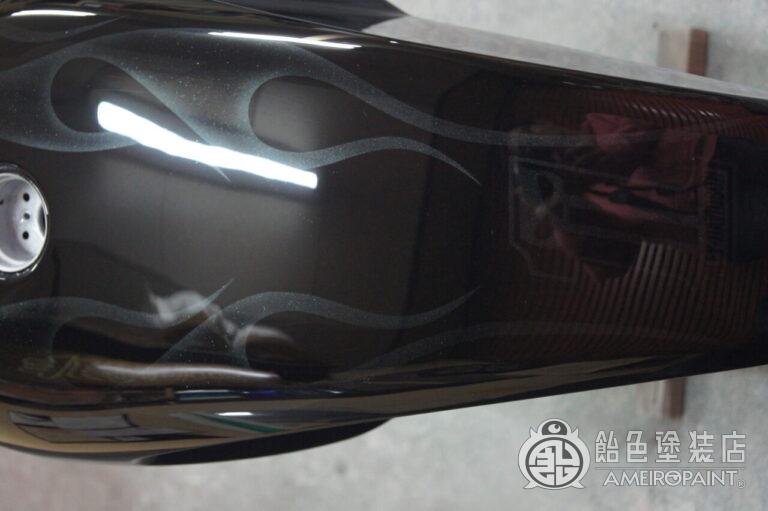 No.1 Skull and Flames graphics for riders.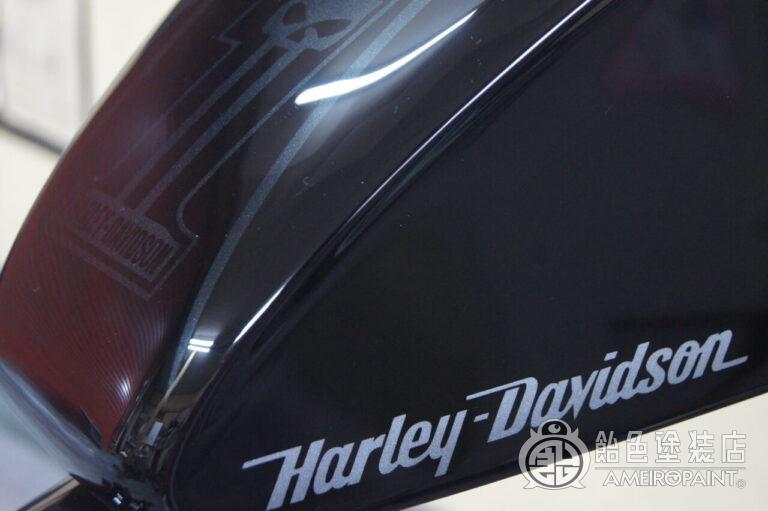 The shades of candy black are used properly to give a sharp impression.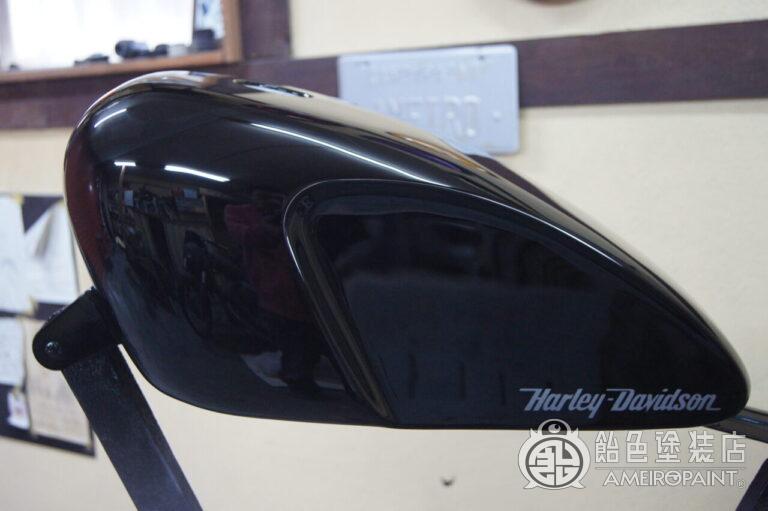 The side surface uses the shape of the legacy tank, and the design is simple, but it is a custom paint that incorporates reflections.
He sent me the assembled image ♪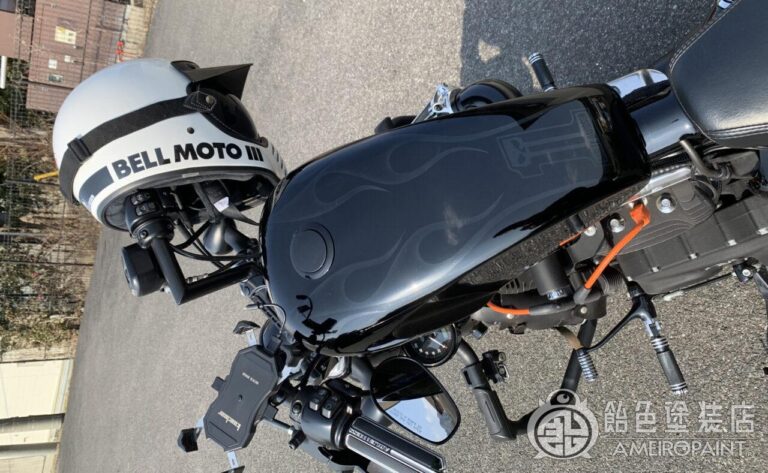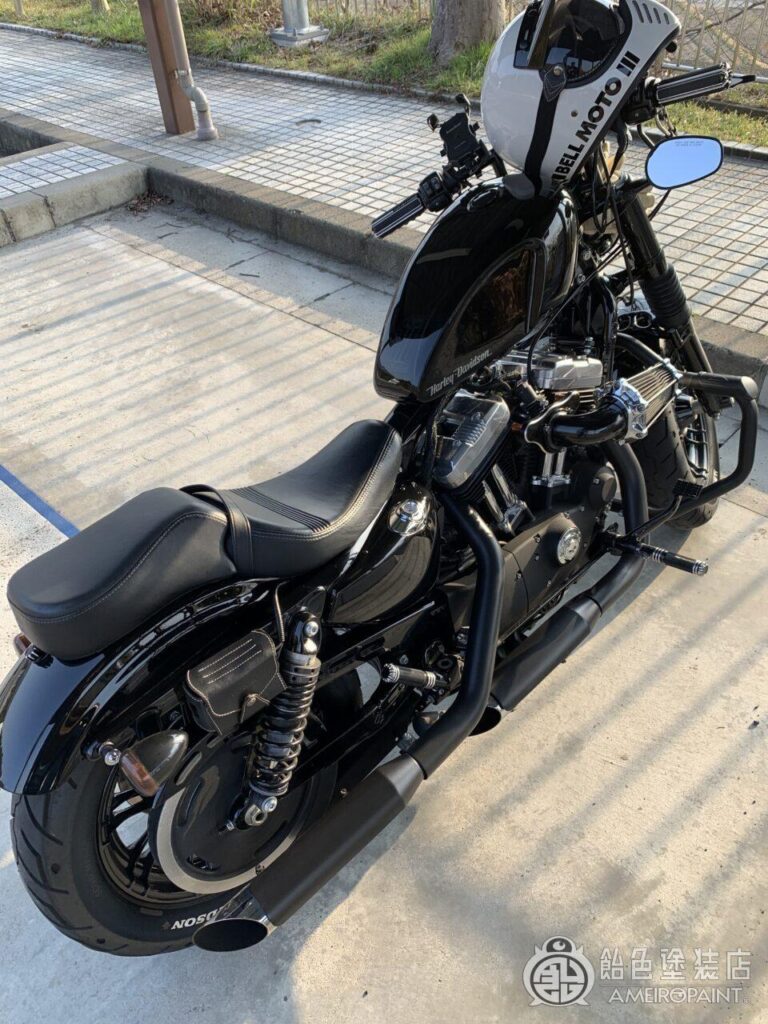 When the light is weak, only the Harley logo on the side is painted.
When exposed to light, Flames and No. 1 Skull will appear.
It is a custom paint that was decided according to the aim ♪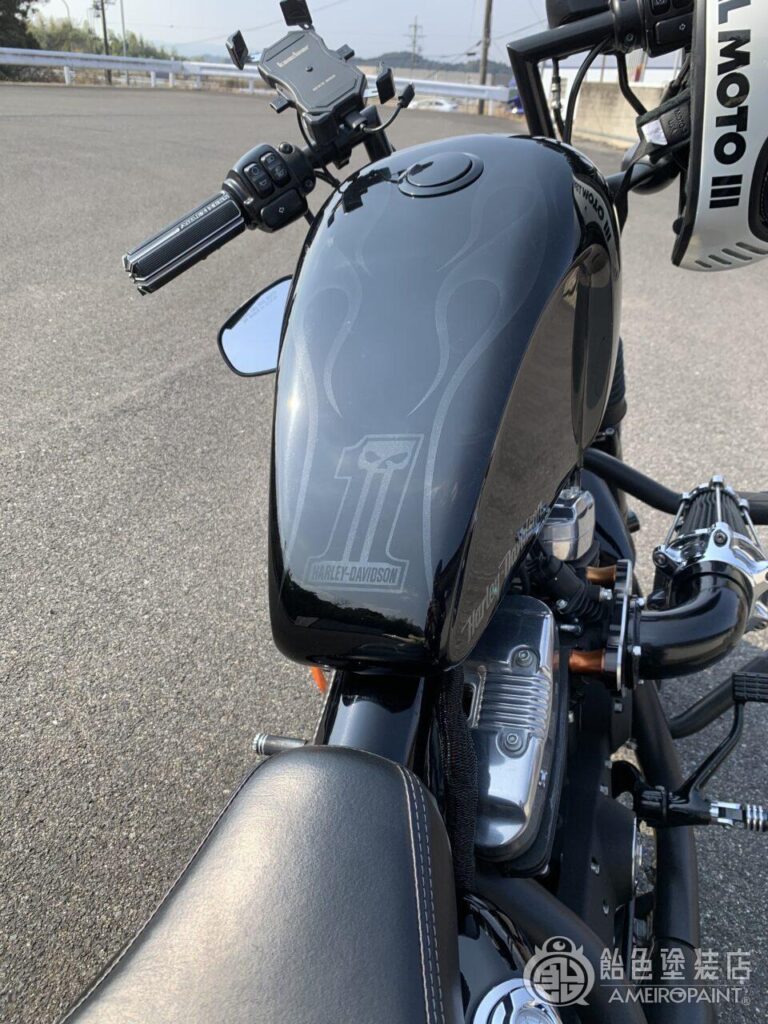 OWNER
SATO
CANDYPAINT
BASE
Solid-Black
Metallic
Ultra-Mini-Flake
PAINT PROCESS
-Japanese Page-