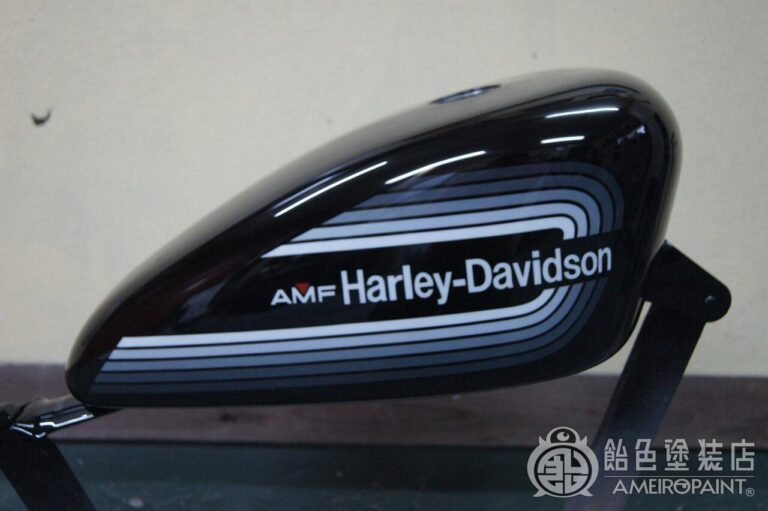 Paint the rainbow line on the genuine sportster tank.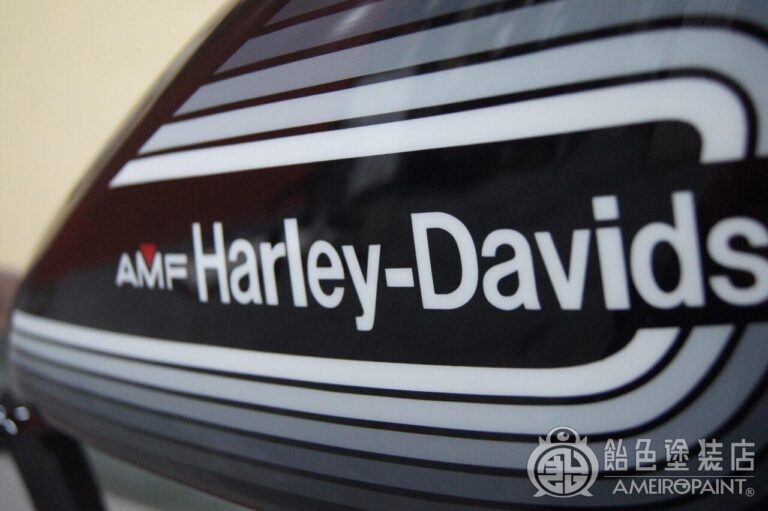 The AMF Harley logo is placed smaller to balance the current model.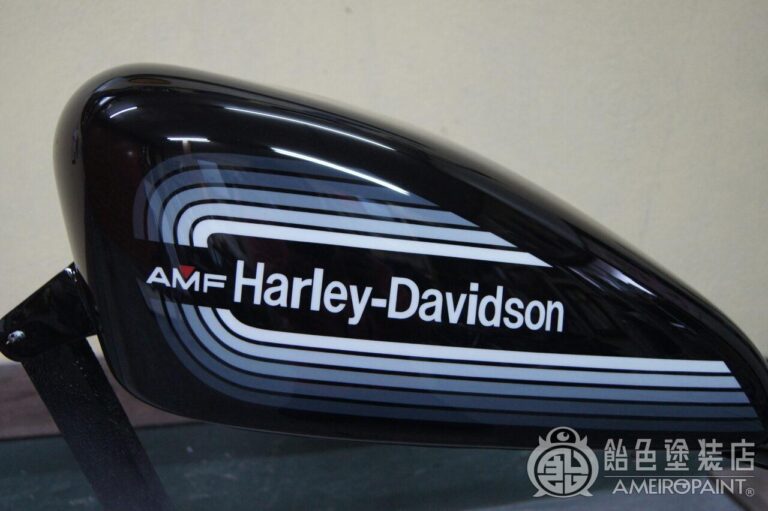 I think it looks just white, but I mixed a small amount of black to make it turbid.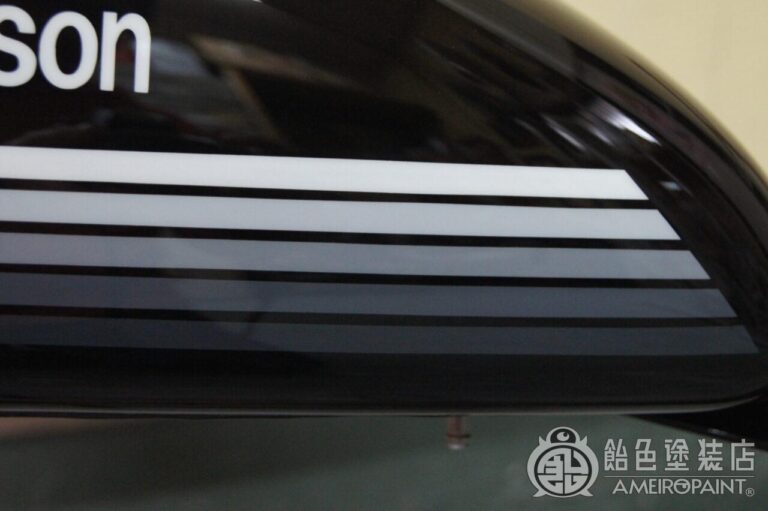 I struggled a little with the gray rainbow line and color adjustment.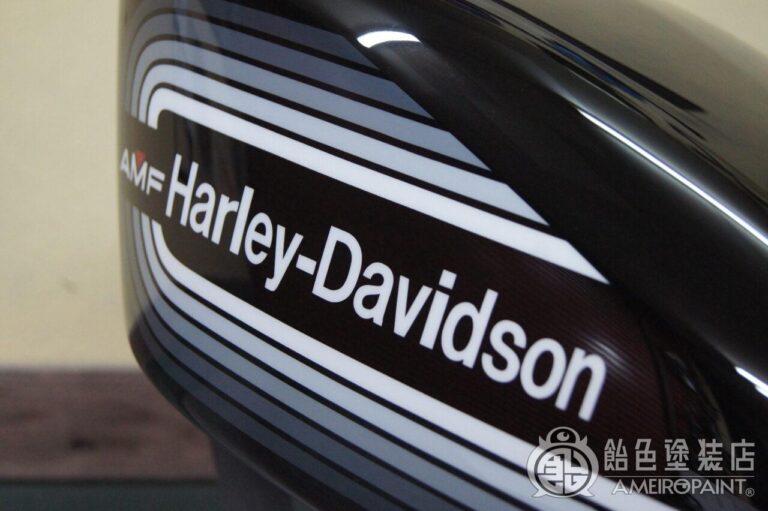 It is an AMF rainbow that you often see, but it is a unique rainbow color in terms of balance and color ♪