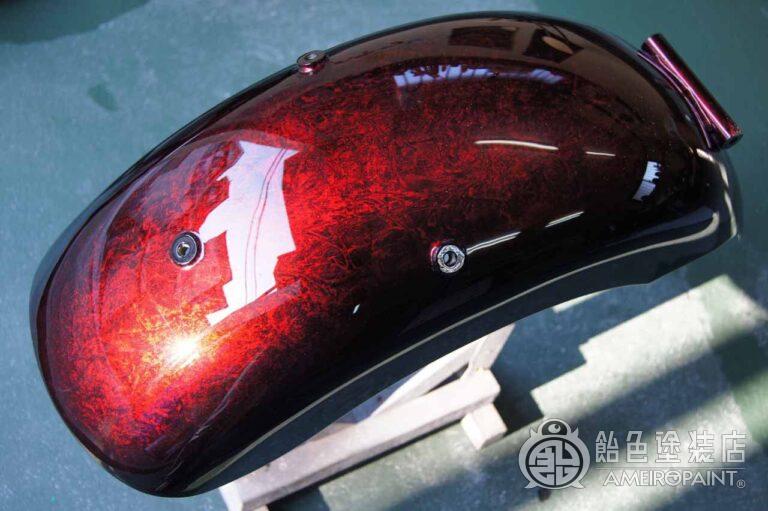 It was an order only for front and rear fenders.
Since the tank was also custom-painted for an external product, the sides are dark and blurred with black main.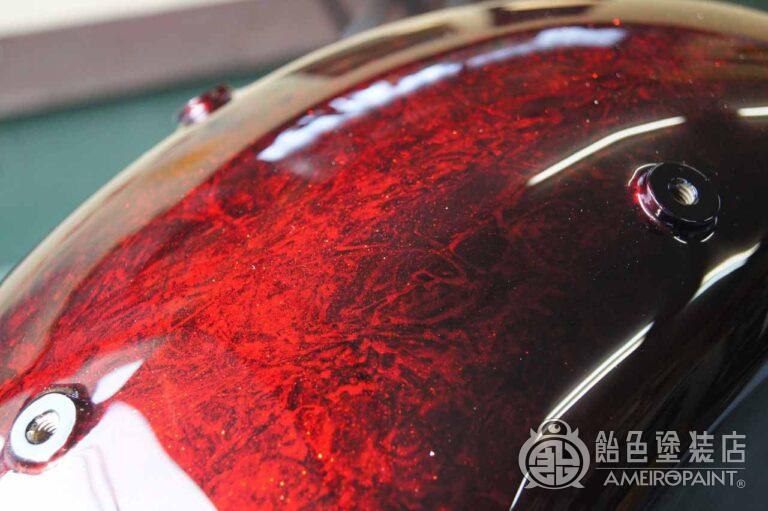 Wrap Paint uses Ultra Mini flakes to bring out the best of both wraps and flakes.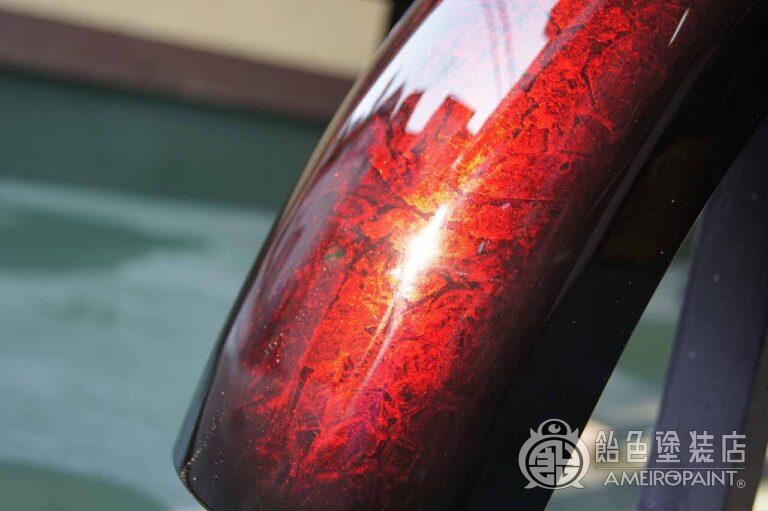 The same thing is an attractive paint that can't be done twice.
ハーレーダビッドソン 社外フェンダー ラップペイント
Repaint
I repainted the rear fender for paint peeling.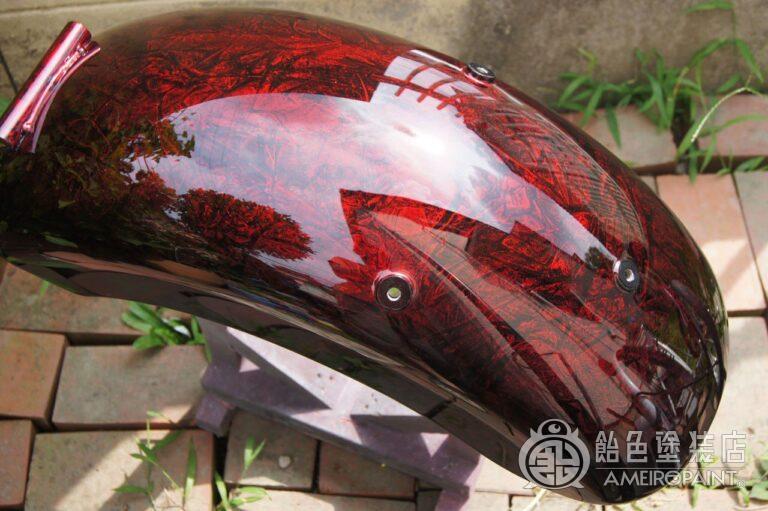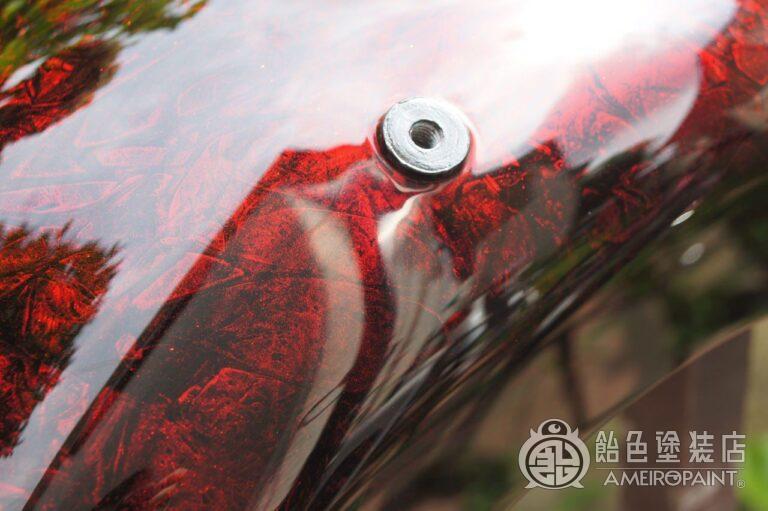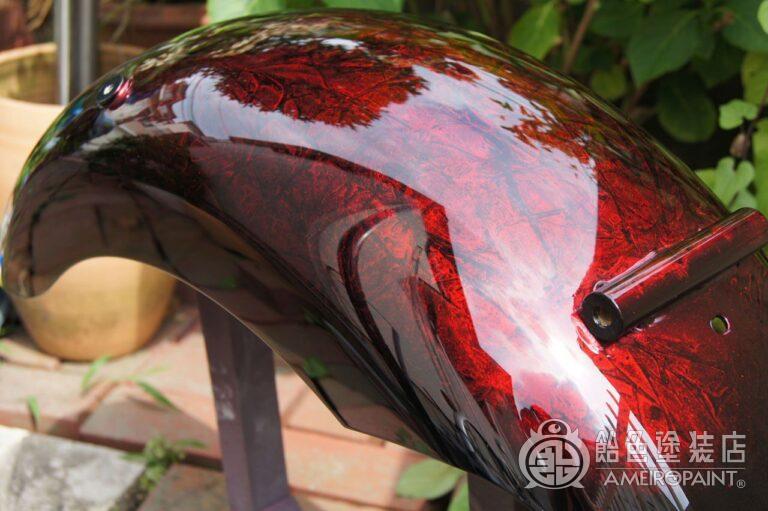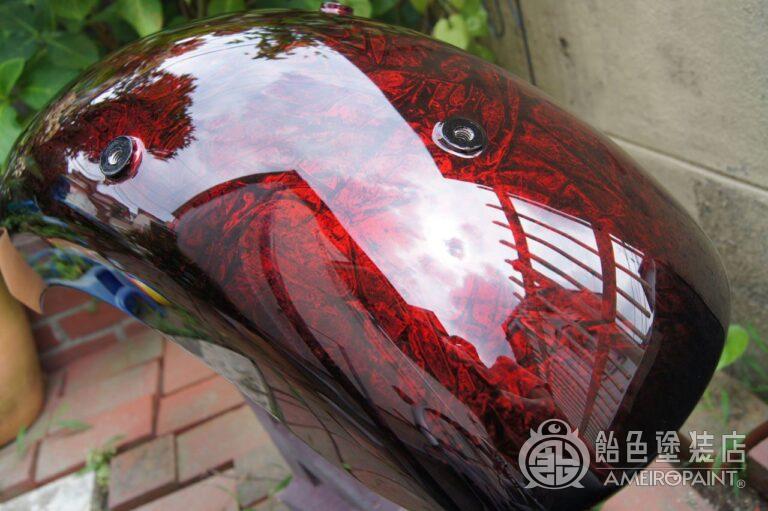 Strut processing repaint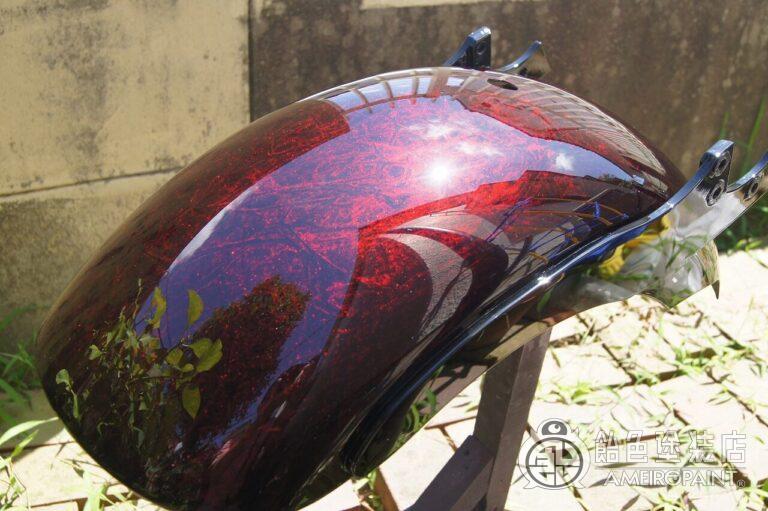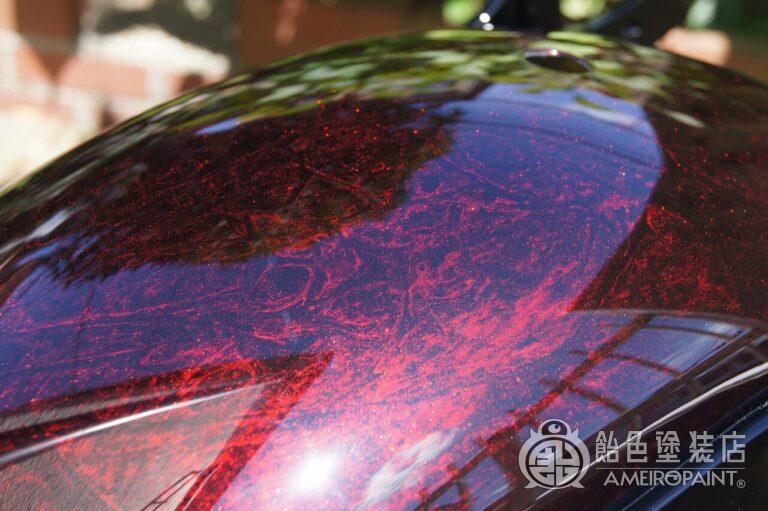 It is attractive wrap paint that the same pattern does not exist.
OWNER
HAMADA
CANDYPAINT
BASE
Solid-Black
Metallic(WRAP)
Ultra-Mini-Flake
COLOR
Oriental-Blue
Brandywine
Smoke
PAINT PROCESS
-Japanese Page-
SET PAINT