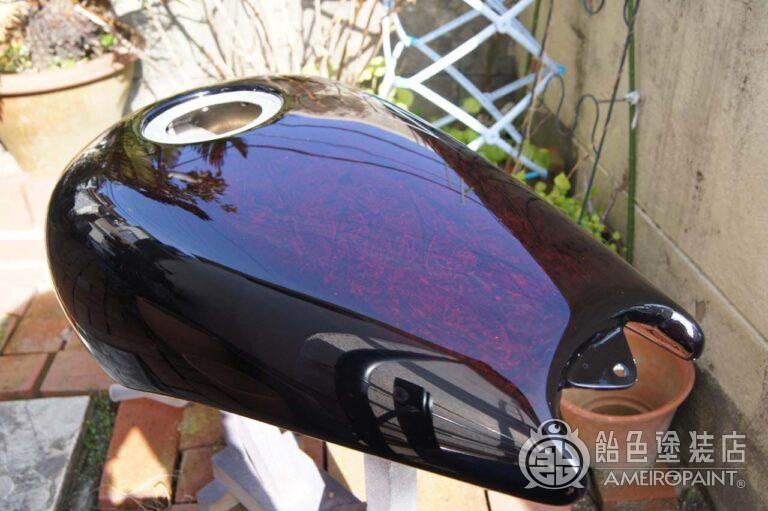 Additional paint to order only front and rear fenders of O-040.
Bright wrap paint on the center to match the fender.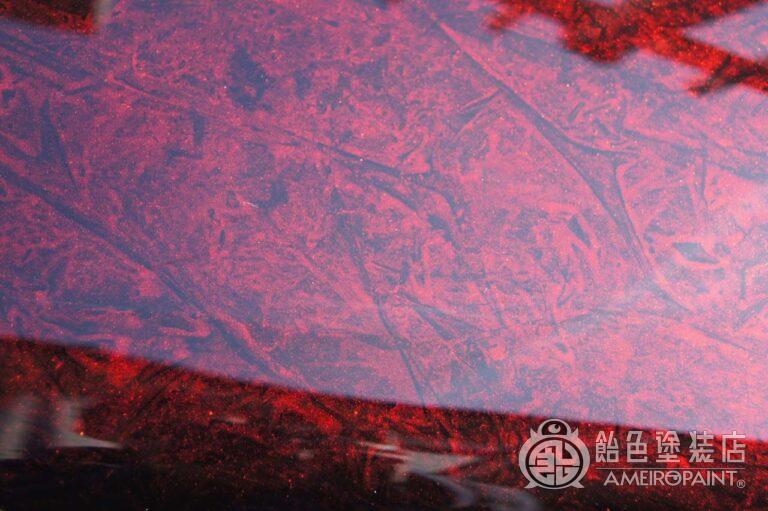 When the wrap part is up, it looks like this.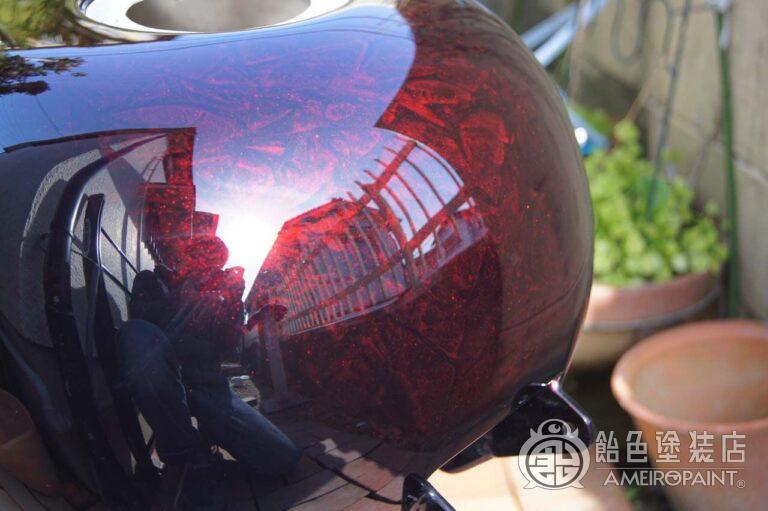 When looking at the bike from the front, the wrap is more visible through the gap between the top bridge and riser.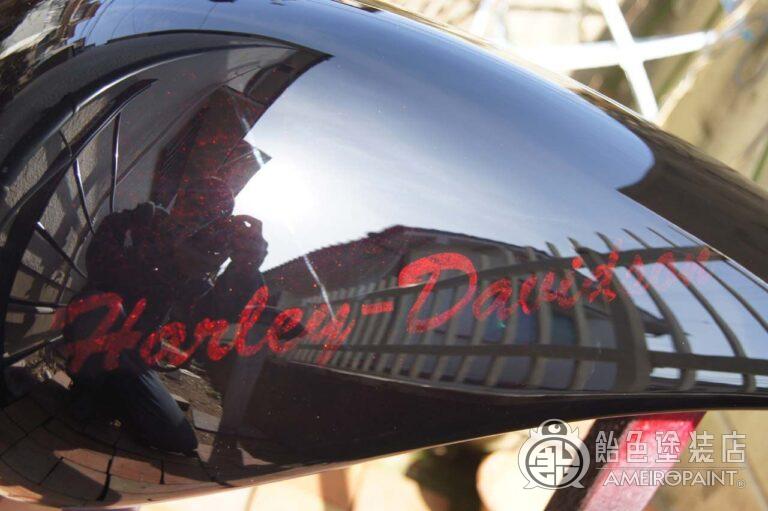 Harley logo on the side.
Black is blown in gradation, and the wrap paint stands out even where it looks black due to the lighting conditions.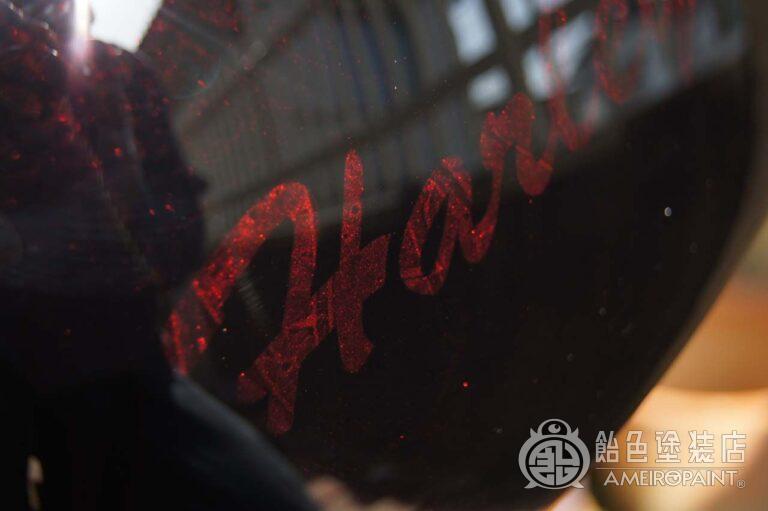 A logo that makes use of wrap paint.
The undercolor unique to masking is effective.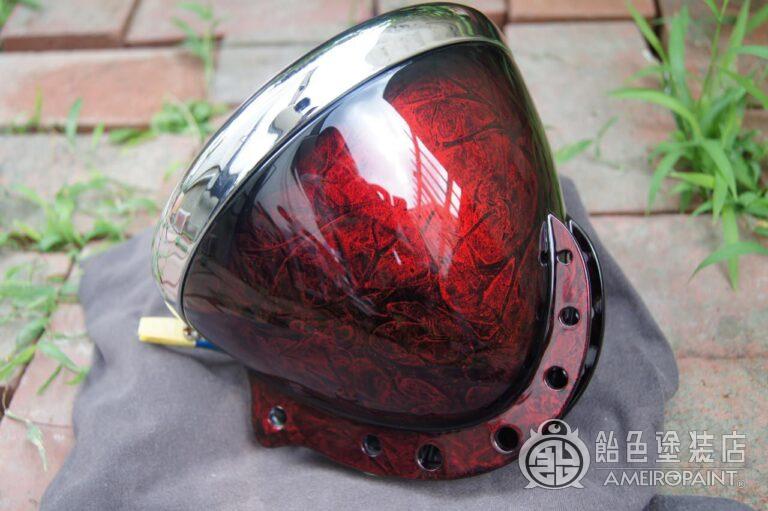 One-off stay headlights with additional paint.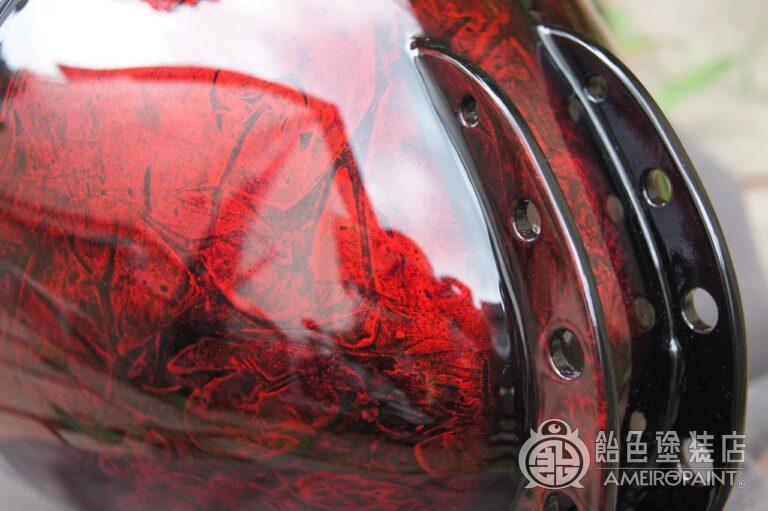 The headlights and stays are smoothed to create a sense of unity.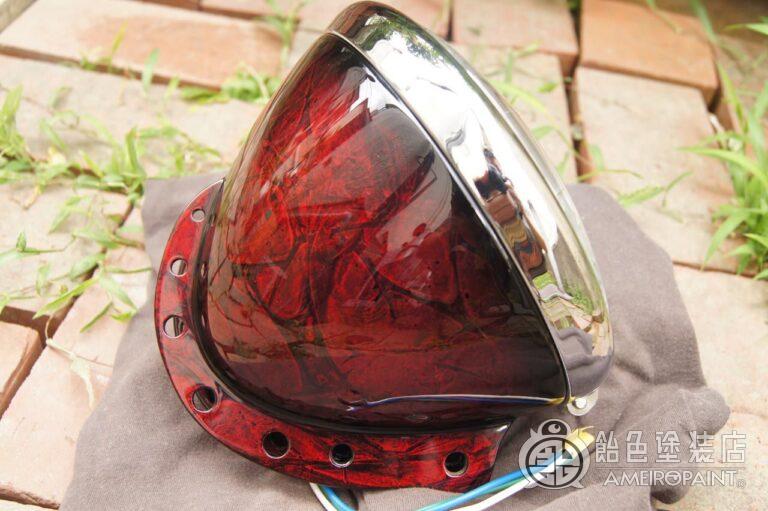 The original plating of the headlight rim has been preserved.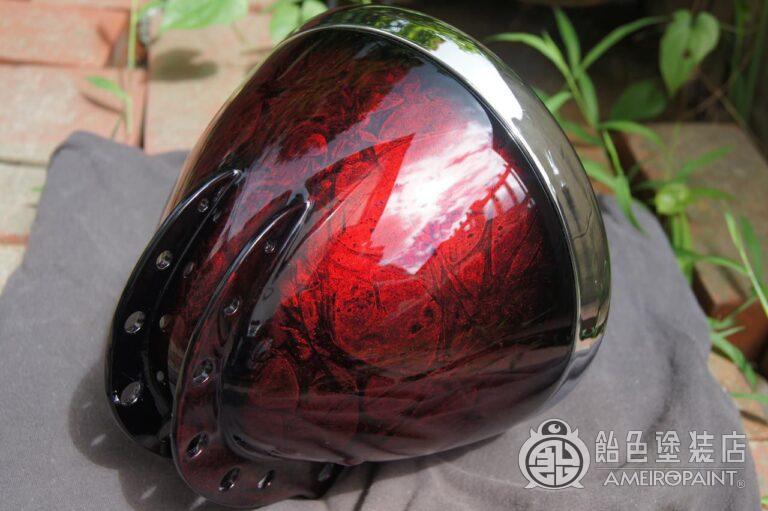 The balance between wrap paint and plating is very good♪
The owner sent me a picture of me wearing it♪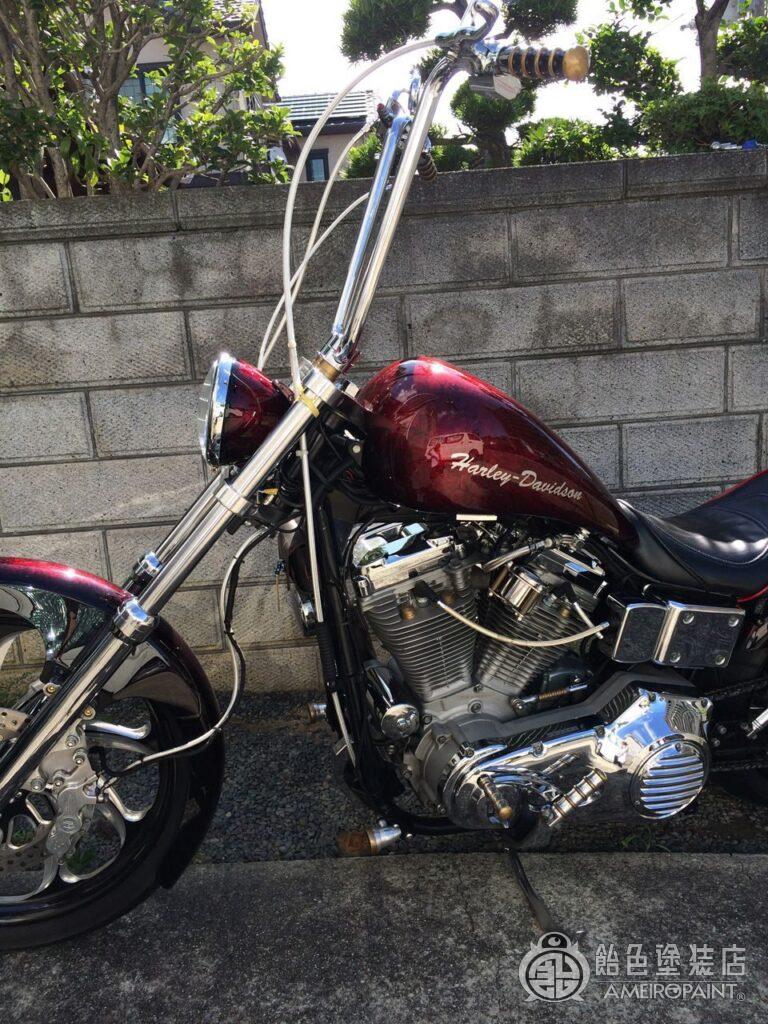 First of all, the overall image, the tank was repainted to change its atmosphere.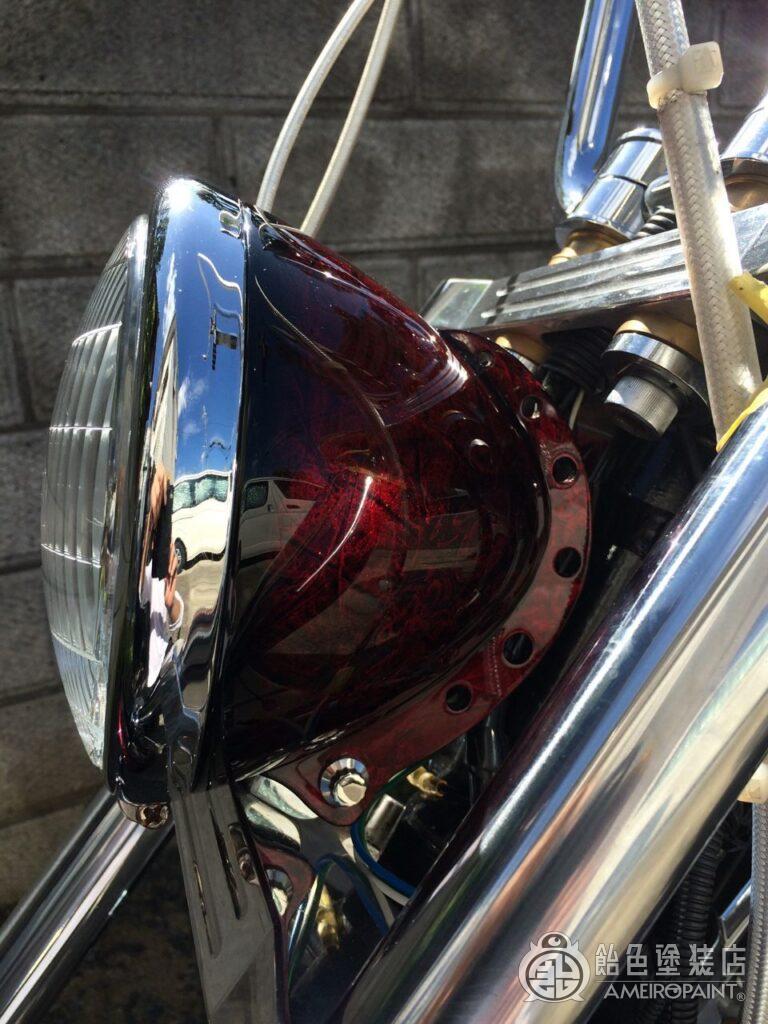 The drilled stay has a quiet presence.
OWNER
HAMADA
CANDYPAINT
BASE
Solid-Black
Metallic(WRAP)
Ultra-Mini-Flake
COLOR
Oriental-Blue
Brandywine
Smoke
PAINT PROCESS
-Japanese Page-
SET PAINT