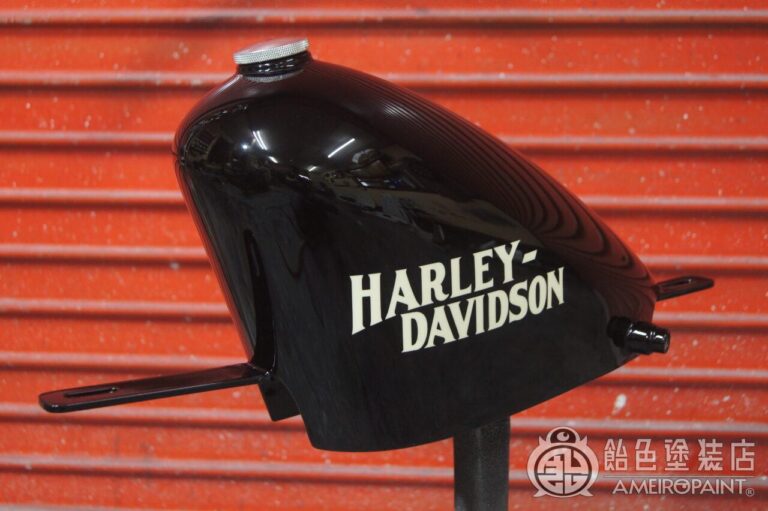 Simple paint with only the solid white Harley logo on solid black.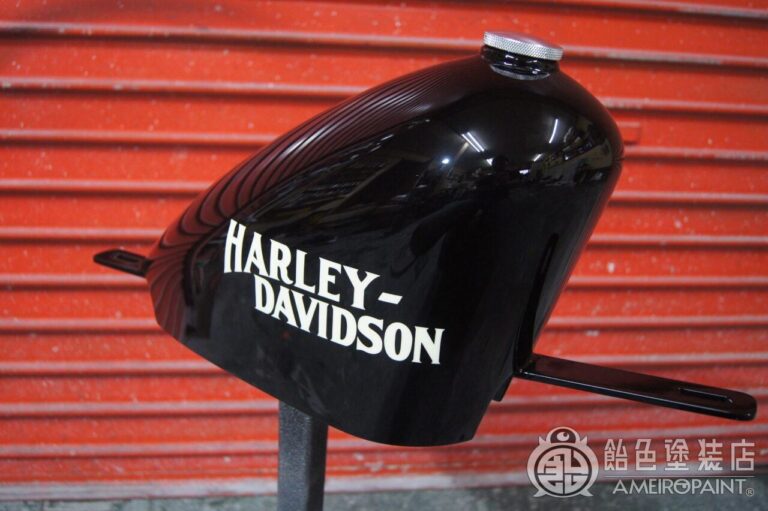 Very small tank.
The length of the mounting stay tells us that it is small.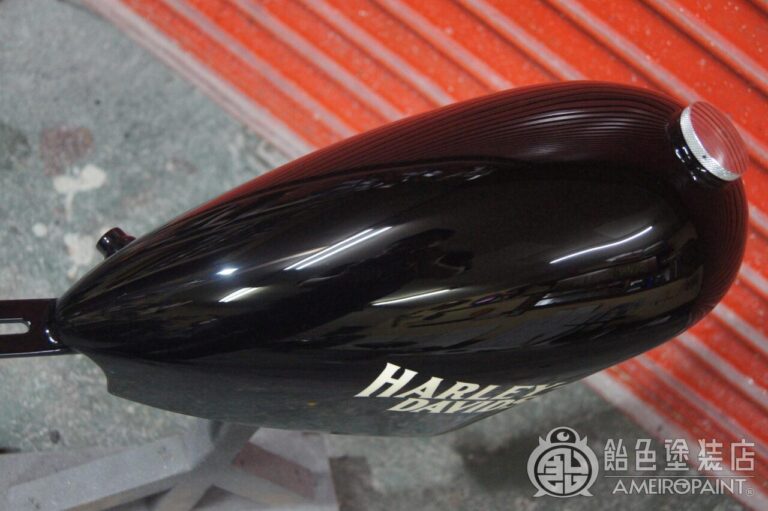 It is a tank whose small size stands out even when viewed from above.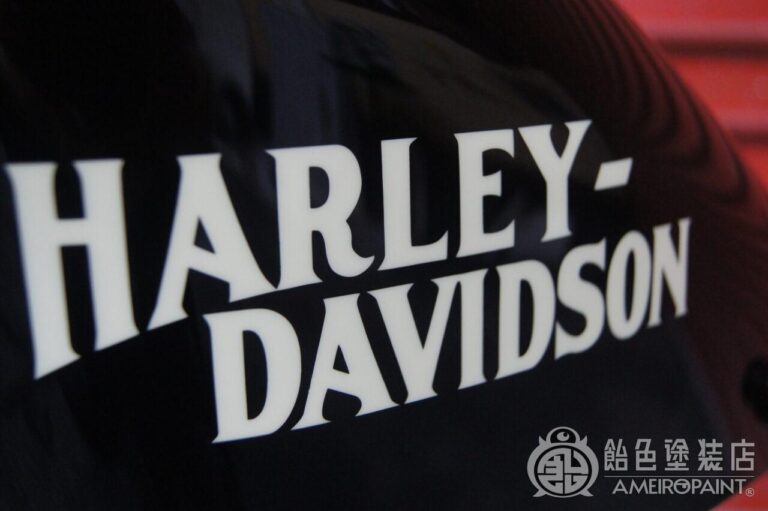 The primary color of solid white is unnatural.
I chose ivory to make it natural white.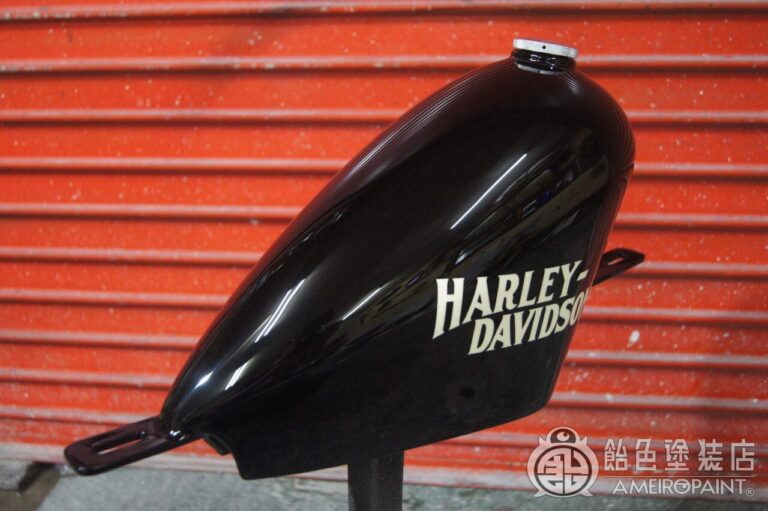 It is a simple painting with only the Harley logo that makes the best use of the small tank ♪
OWNER
UESHIBA
PAINT
Solid-Black
Solid-Ivory
PAINT PROCESS
-Japanese Page-