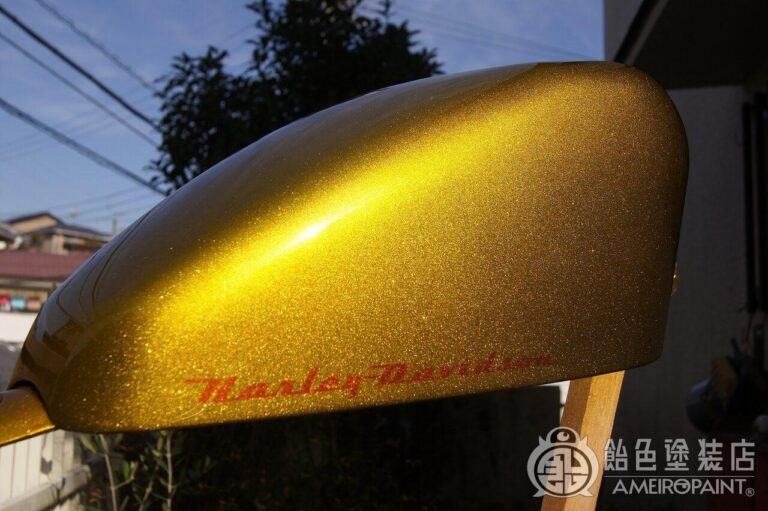 Order for sportster tank only.
The Harley logo is a familiar logo with candy orange signed in candy yellow.
The owner sent me a picture after assembly ♪
Before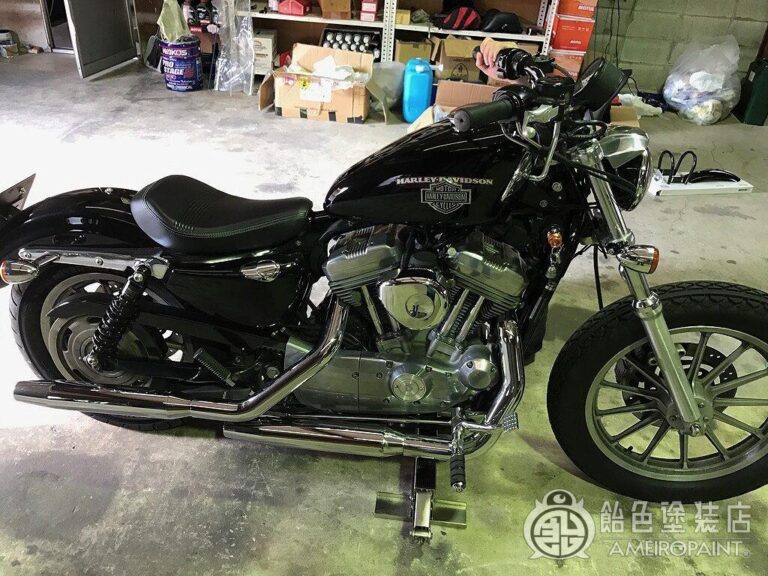 After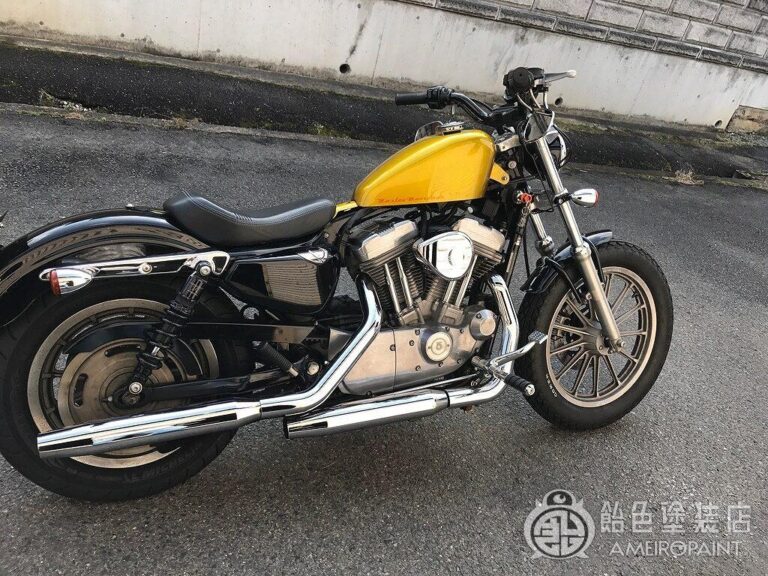 The yellow tank is lightly gathered.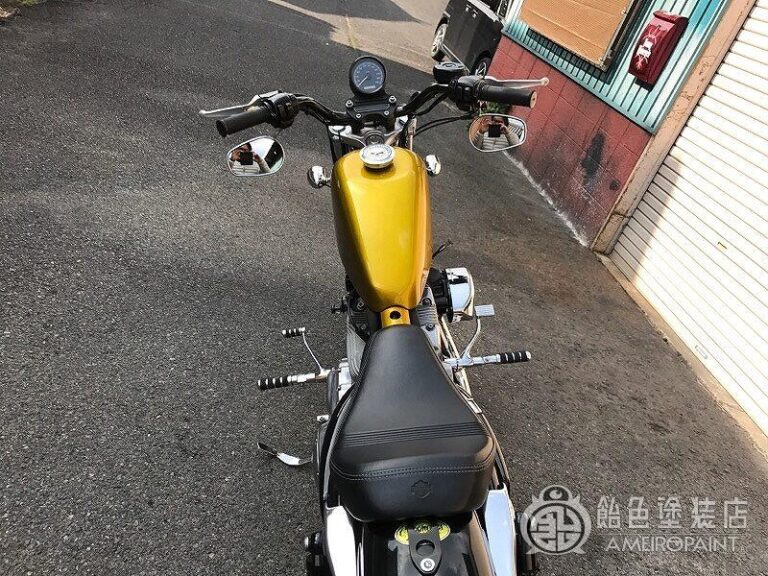 By using solid black as the base and metallic over it, the difference in shading appears.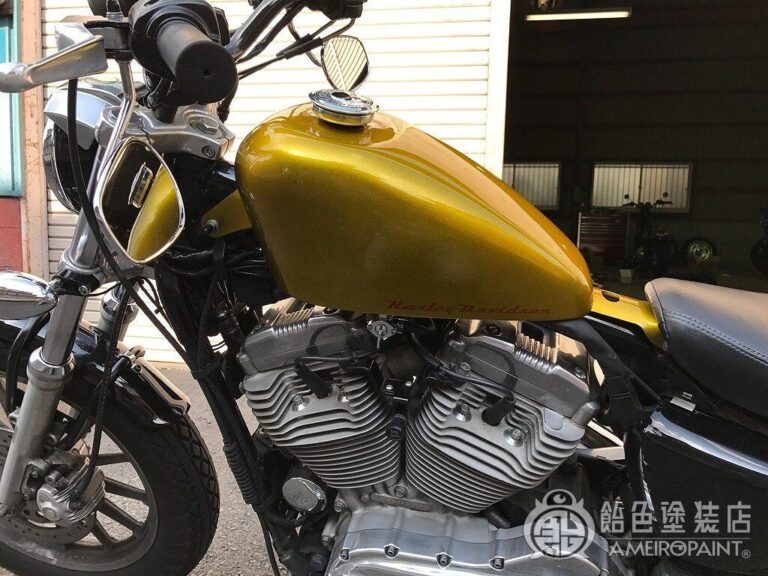 The Harley logo is casual and nice ♪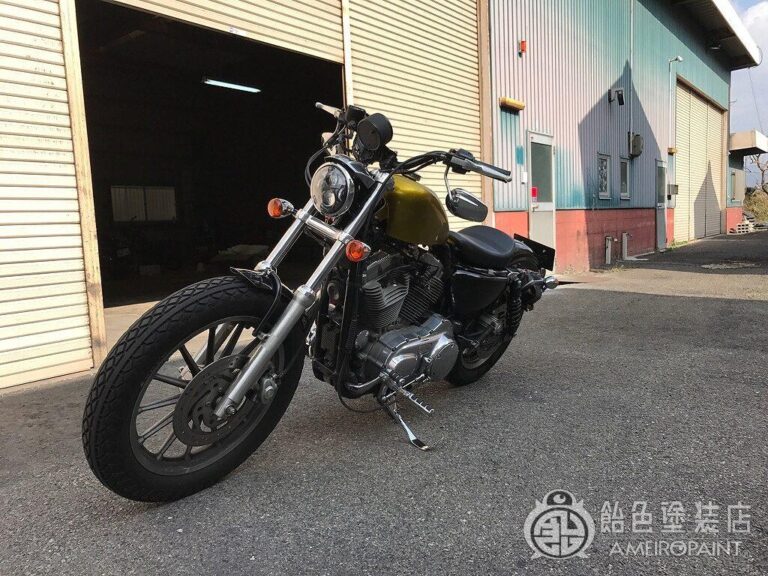 Only the tank is custom painted in black with one point.
It is transformed into a bike of your own color ♪
OWNER
OBANA
CANDY PAINT
BASE
Solid-Black
Metallic
Mini-Flake
COLOR
Spanish-Gold
Tangerine