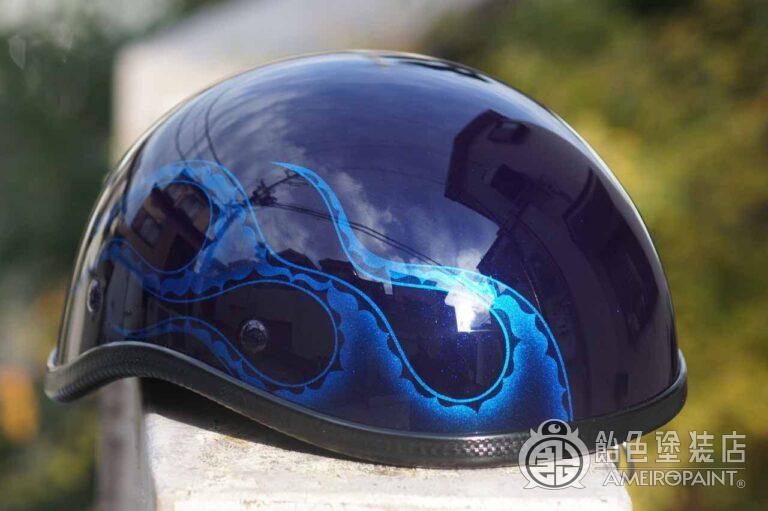 Sample duck tail helmet.
Candy flakes with astringency are based.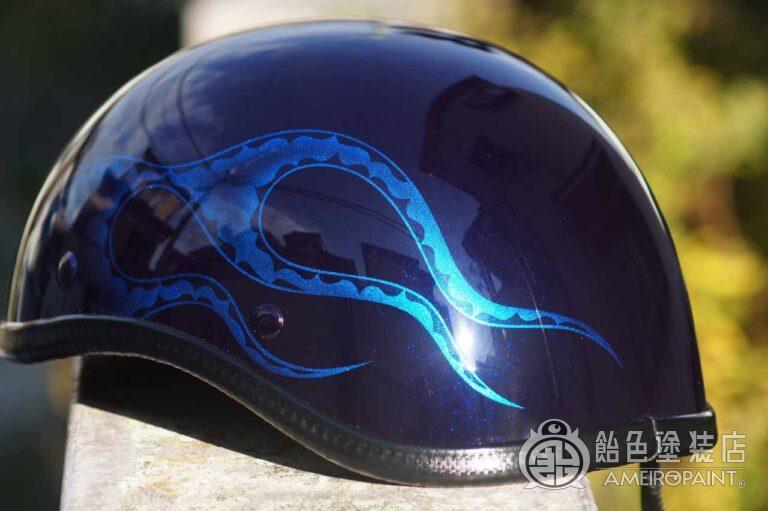 Coat the mini flake base with candy red, and the mini flake again with blown blue.
The difference in how the candy is pasted makes it a deep base color.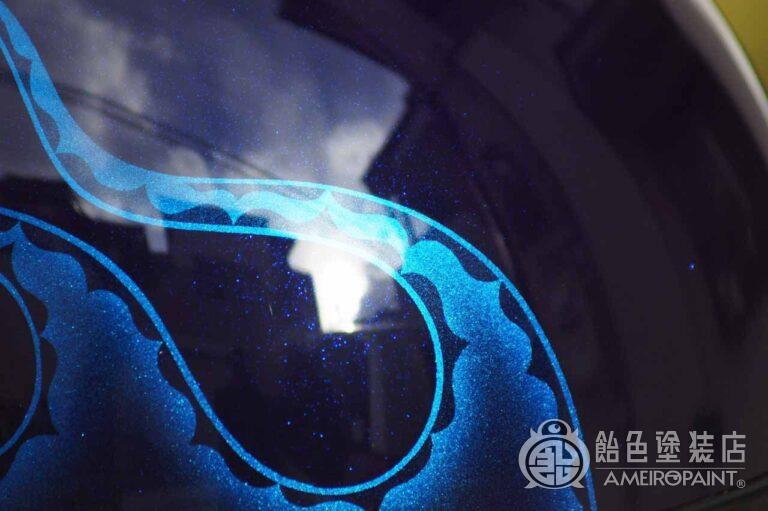 Coat with candy blue with light metallic on the graphic part.
It expresses with three kinds of blue.
SAMPLE
CANDYPAINT
BASE
Solid-Black
Mini-Flake
COLOR
Brandywine
Burple
Oriental-Blue
PAINT PROCESS
-Japanese Page-