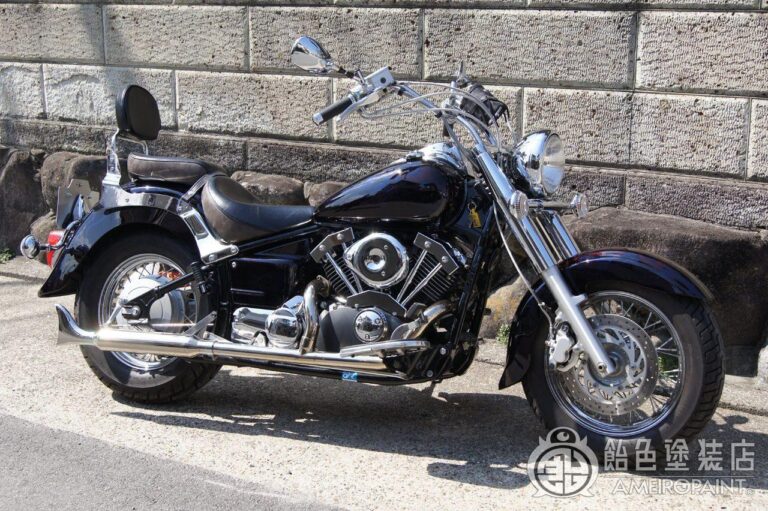 M-030 Flames on owner's bike! It was an order.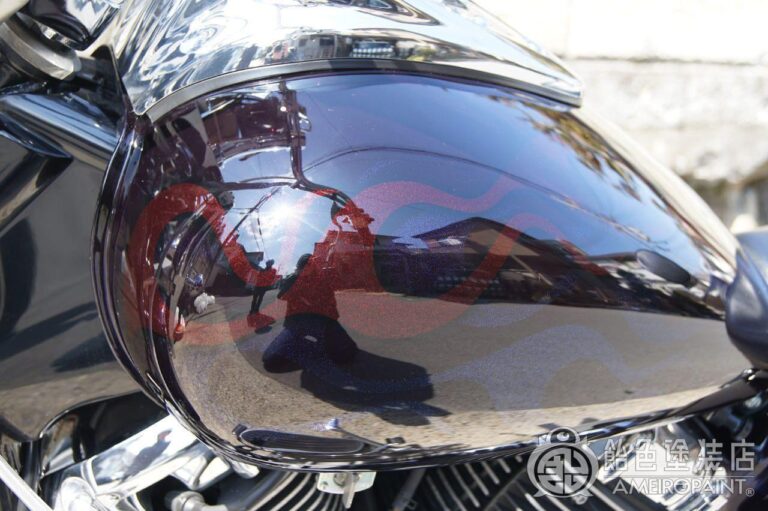 Double flames of red flames and blue flames.
Shadows are added to the edges of the red flames to add depth.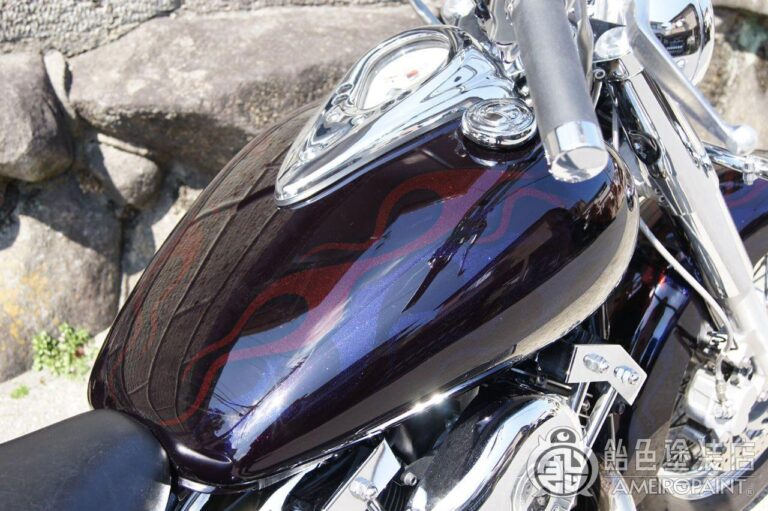 I thought about the design of Flames according to the shape of Dragster Classic.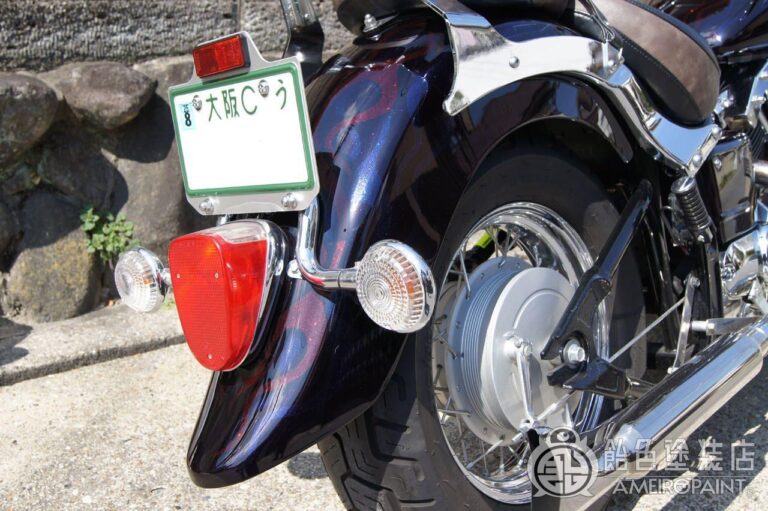 Sharp rear fender.
Red flames threaten when viewed from behind.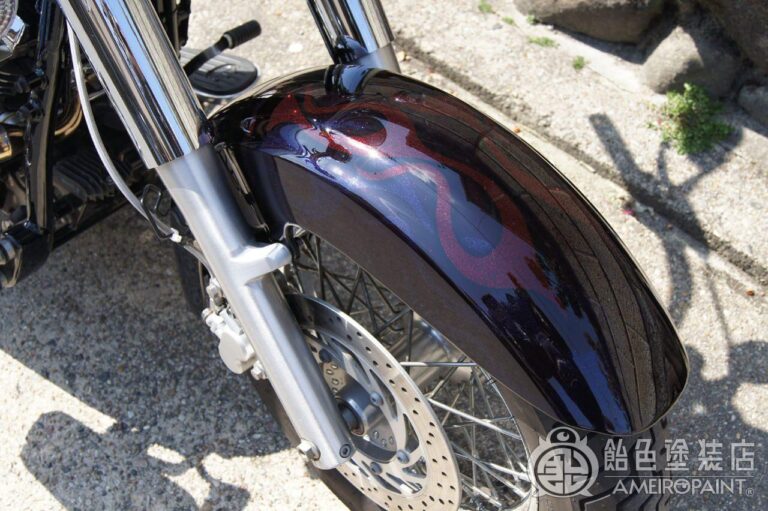 The front fender was designed by calculating the reflection of the scenery according to the unique shape.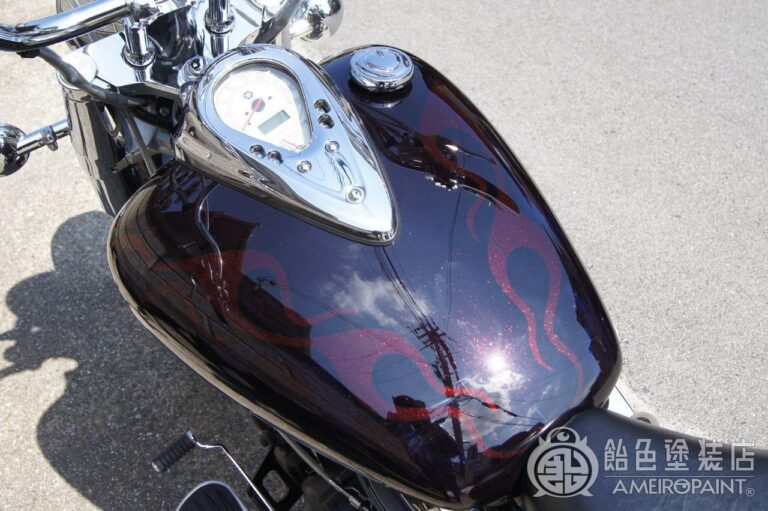 The blackish part has red on the base and blue on top of it.
When the light hits it, the red flakes peek out at you.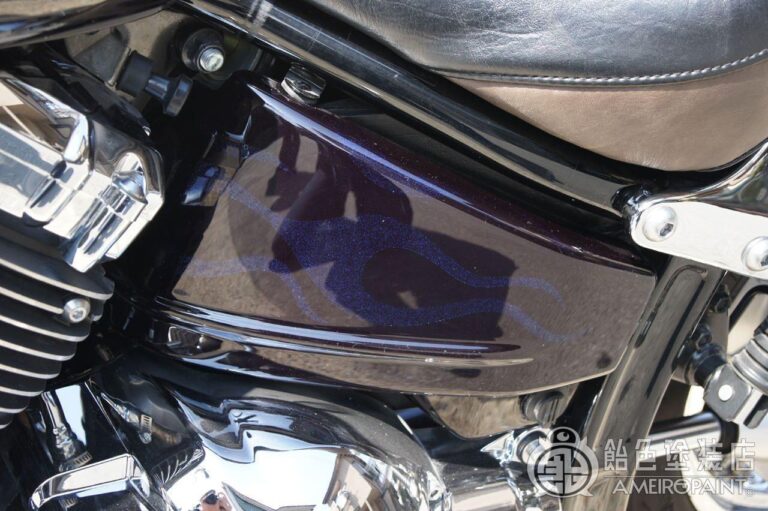 The side covers simply contain blue flames.
OWNER
YAMADA
CANDY PAINT
BASE
Solid-Black
Mini-Flake