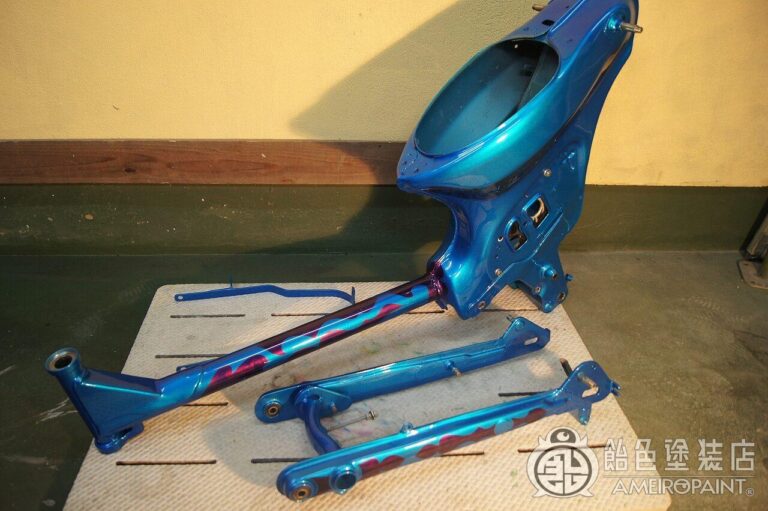 It's a turnip frame.
Along with the extension of the swing arm and main tube, we added repairs and graphics to the custom painted.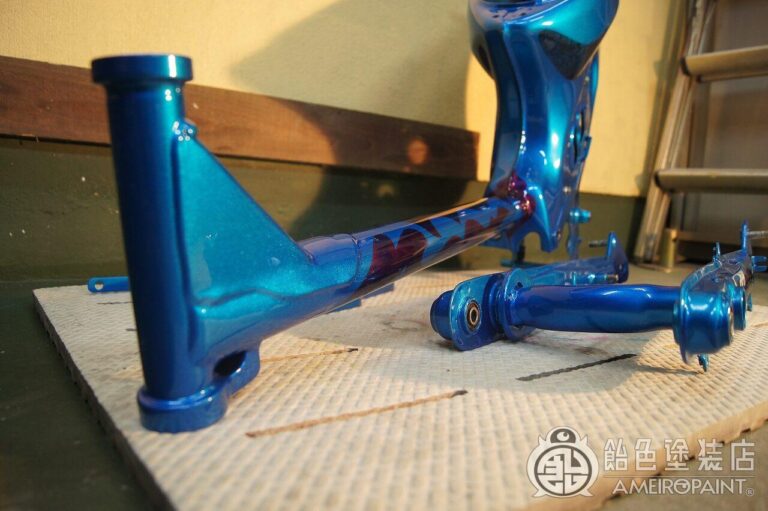 I designed additional graphics in purple considering the overall balance and one-point elements.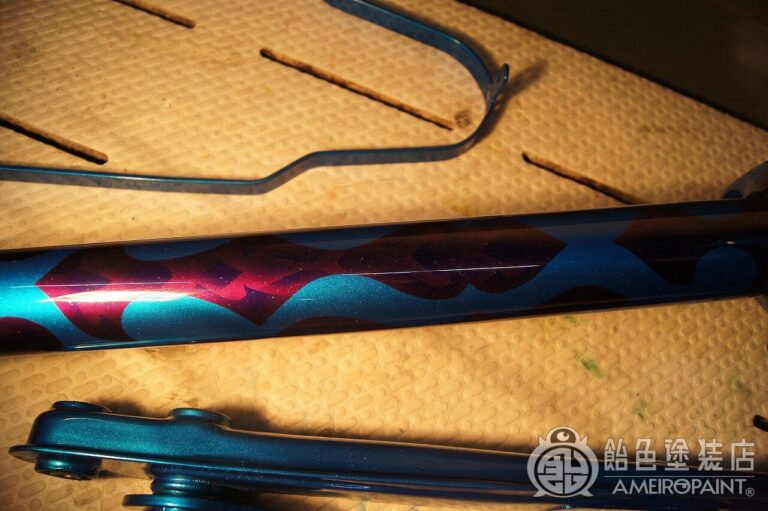 Graphic with metallic gradation.
Depending on how the light hits it, it will stand out or become a black silhouette.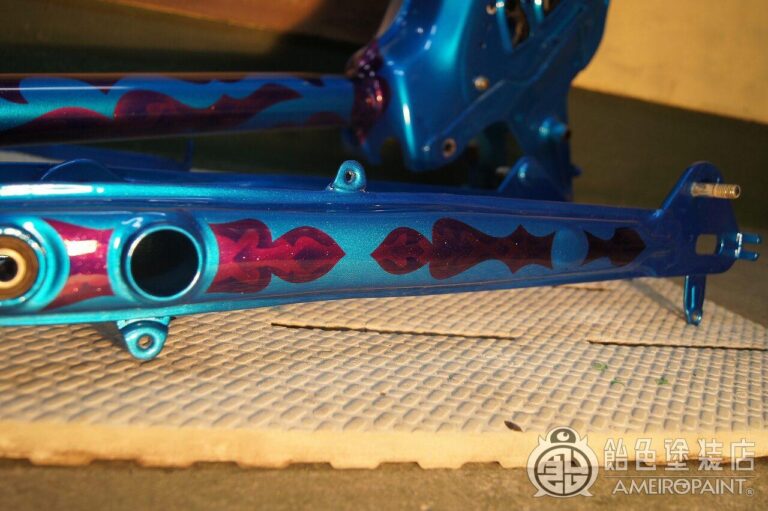 The swingarm is also graphic.
The mini flakes are blown in parallel, and it is also a glittering specification.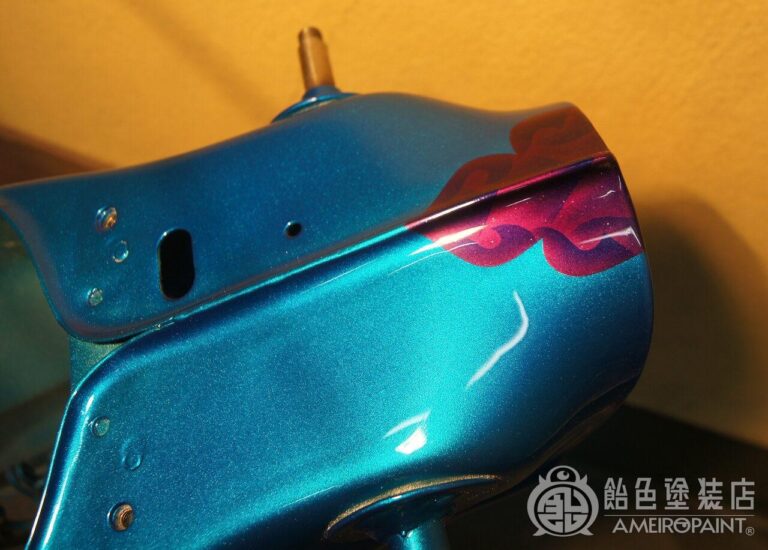 The tip of the buttocks was missing a little paint, so I hid it with a graphic.
OWNER
HANABUSA
CANDY PAINT
COLOR
Oriental-Blue
VooDoo-Violet