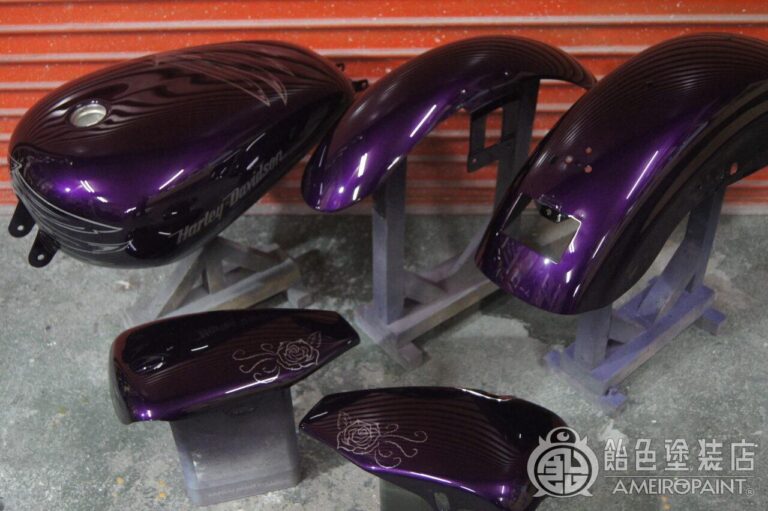 It is a custom paint to five points of SportSter exteriors.
Candy Purple chose Voodoo Violet.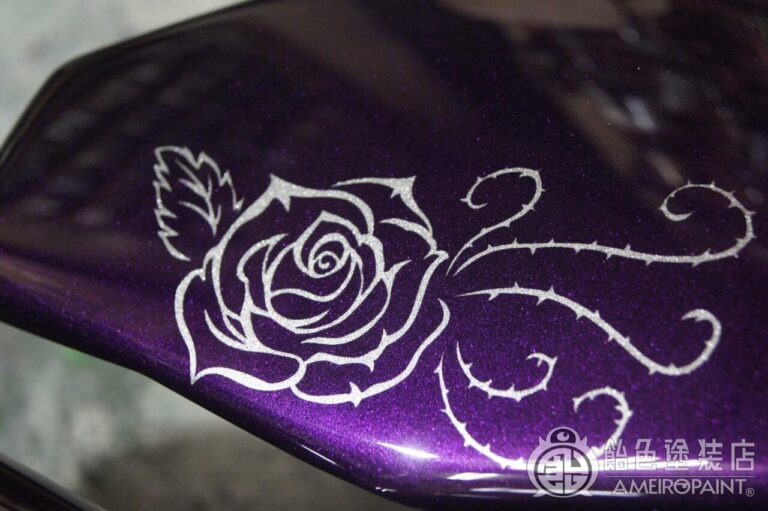 The front and rear fenders are a single candy purple color.
A rose is put in the side cover by one point.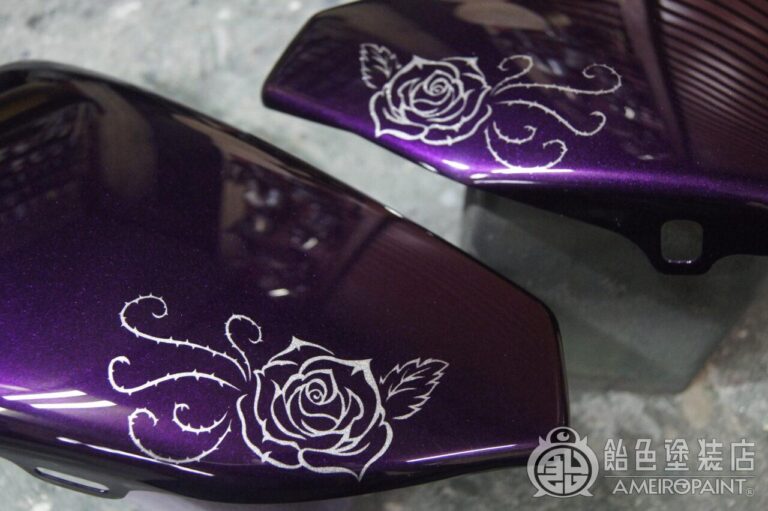 It is designed to be symmetrical on both sides by reversing the left and right.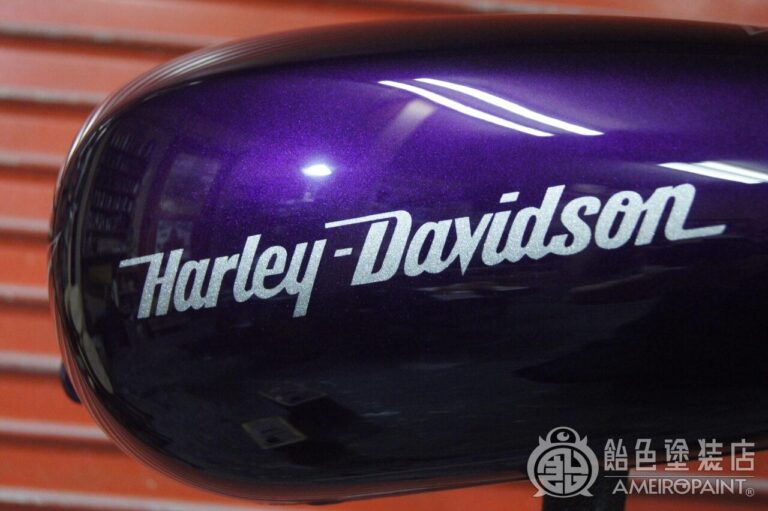 Simply put "Harley-Davidson" on the left side of the tank.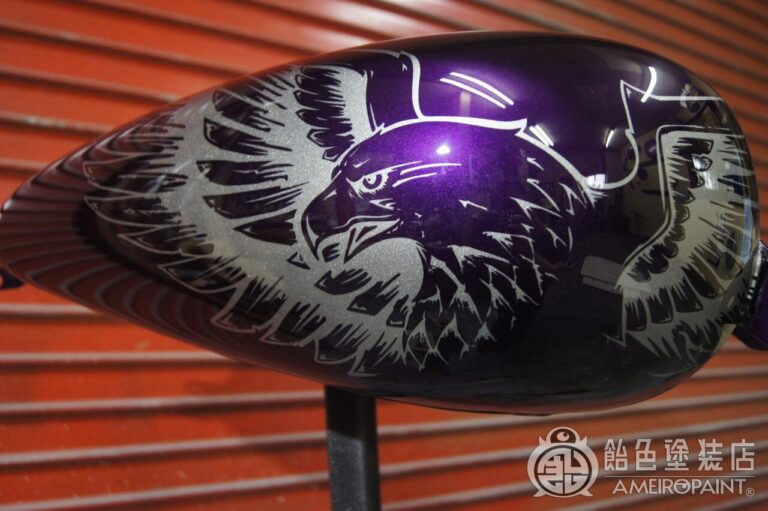 The right side has a bold eagle graphic.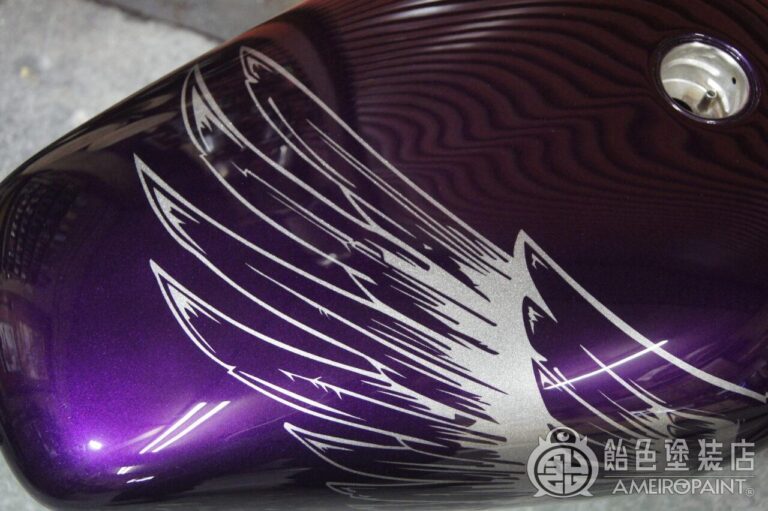 The top surface has an eagle feather flowing from right to left.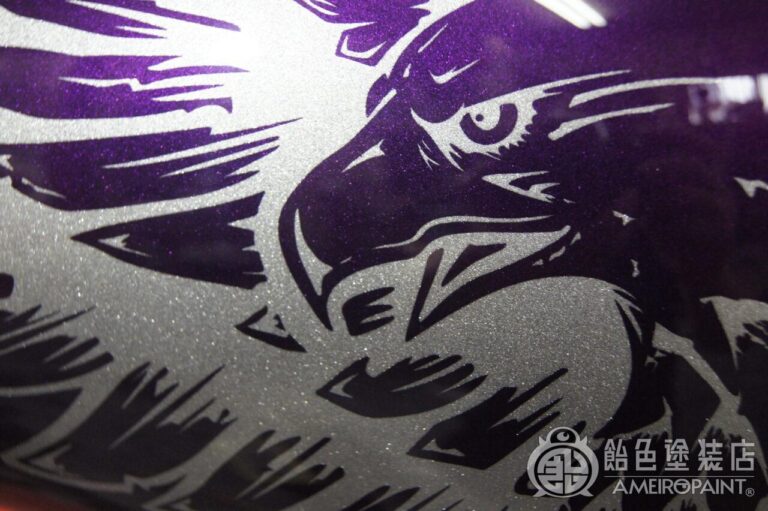 Silver is a blend of metallic particles with different particle sizes, solid black to tone down, and ultra mini flakes to enhance the sparkle.