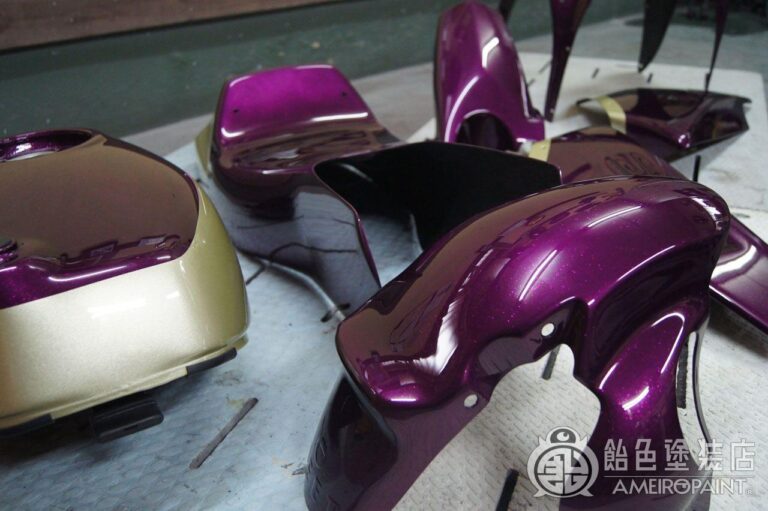 Candy flake paint to NSR50.
Two-tone with purple and champagne gold.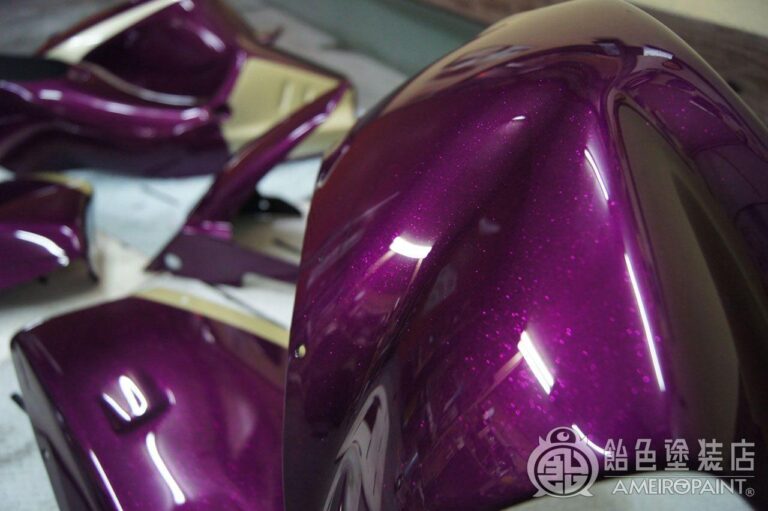 Purple based on LiL Roth Flake.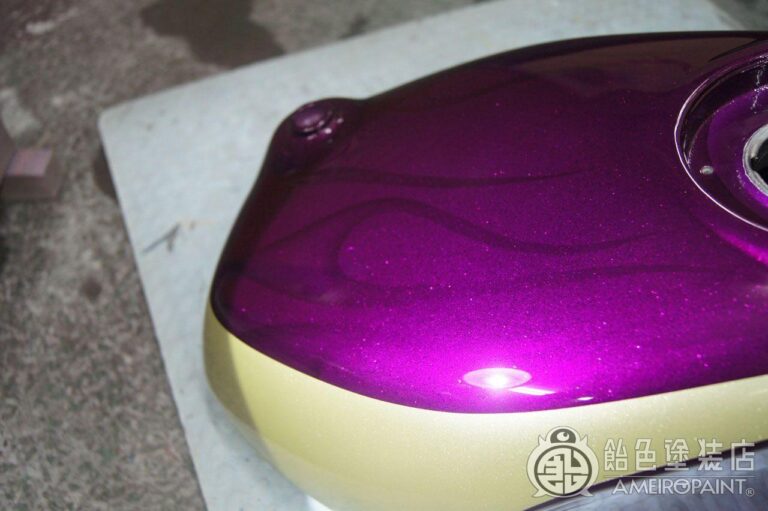 Flames are hidden in purple.
It becomes dark flames at the angle of light ...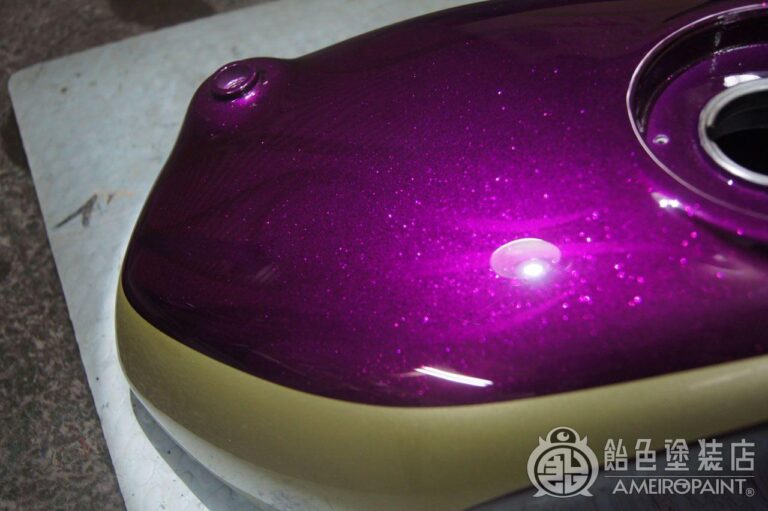 It becomes bright flames.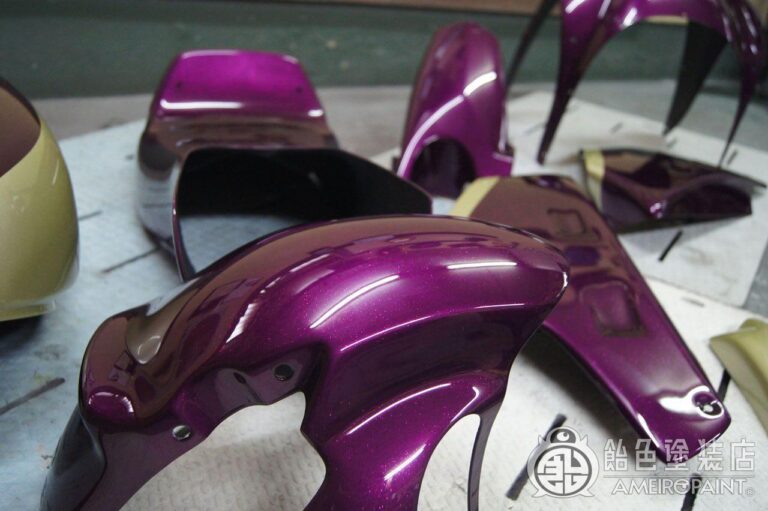 It is not so visible at the light intensity and angle.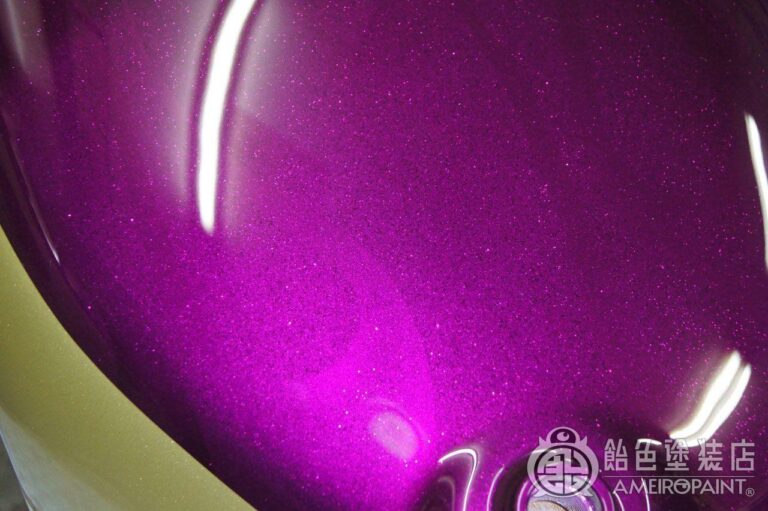 This time Flames is a ghost flames using the difference in particle size of metallic and flakes ♪
The owner sent me an assembly image ♪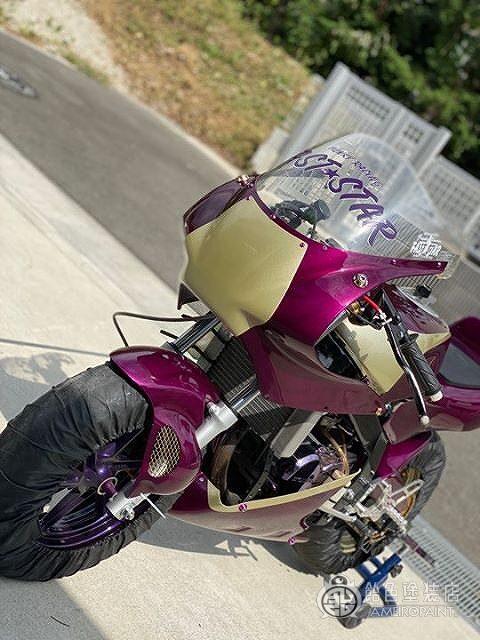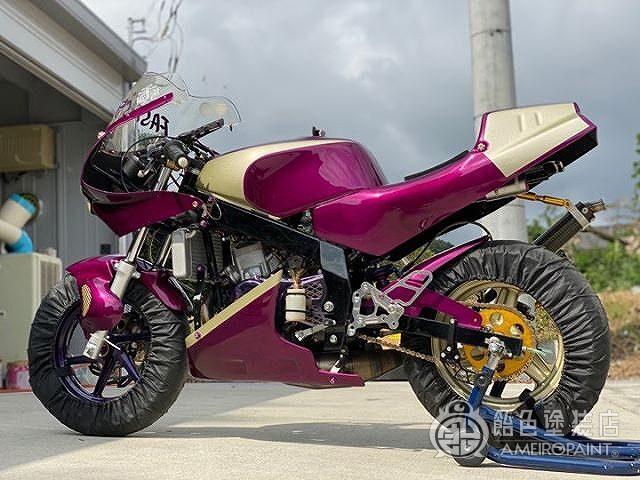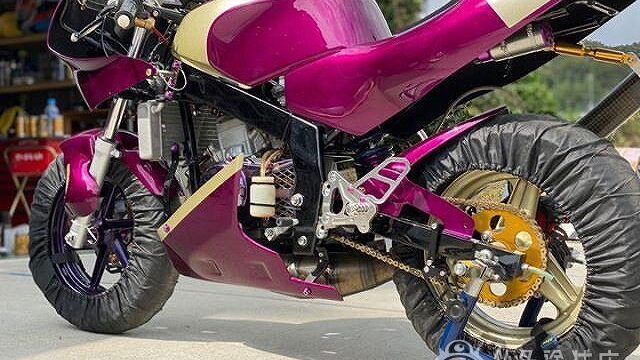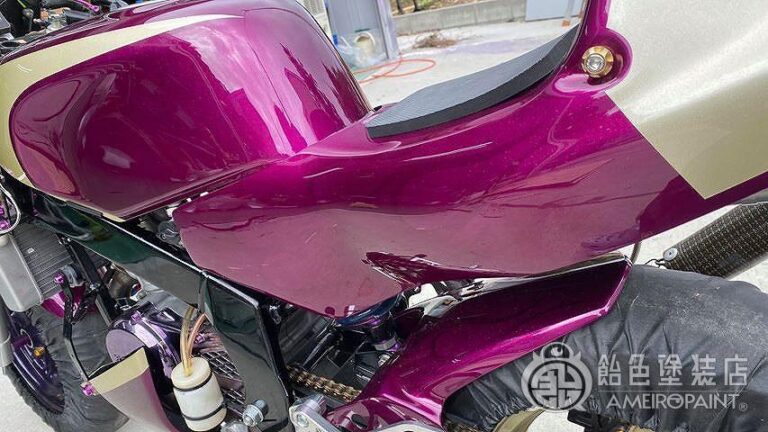 It's a shy flame that doesn't look pretty beautiful in the picture.
CUSTOMPAINT NSR50 Seat Cowl 'Ghost Flames'
OWNER
KITAMURA
PAINT
BASE
Metallic
Mini-Flake
Lil' Surfite Silver
Champagne-Gold
PAINT PROCESS
-Japanese Page-
SET PAINT