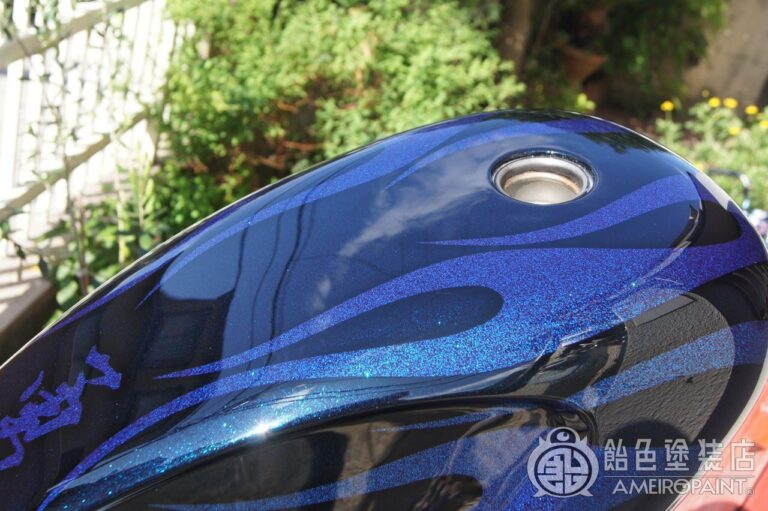 Custom paint genuine flames on legacy tank.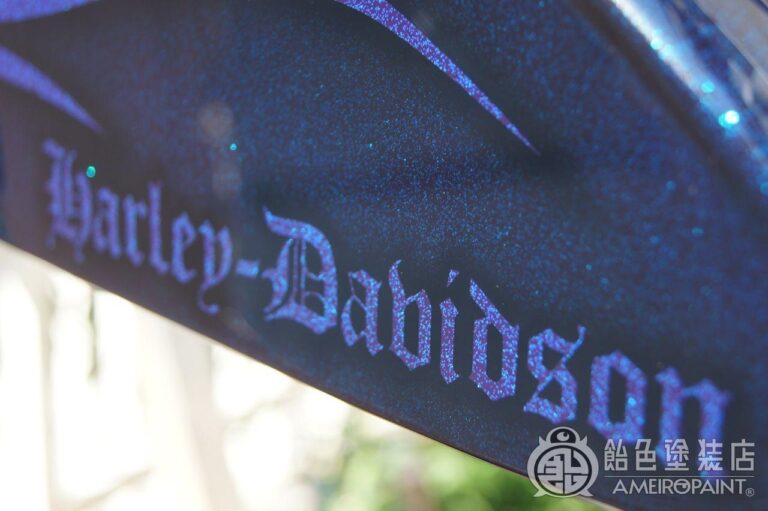 The Harley logo is to the position from the seat that is aligned with the bottom.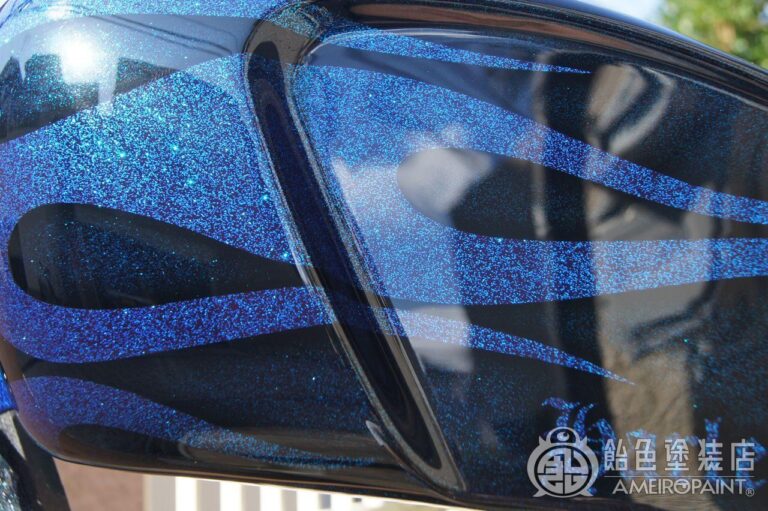 The Legacy Tank is a tank with a unique shape.
The lines of Flames are inevitably curved, but I drew the lines with the feeling that it would be nice to be curved.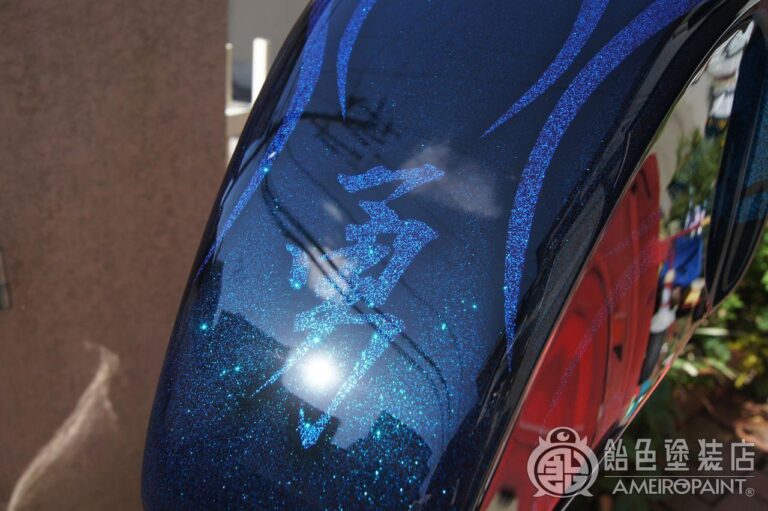 The tank top has a unique paint with the specified letters.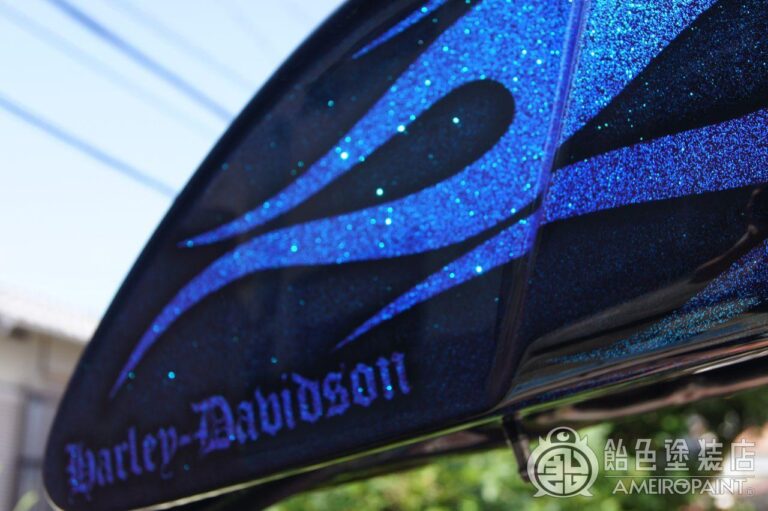 The glaring feeling of the flakes cannot be conveyed in the photograph.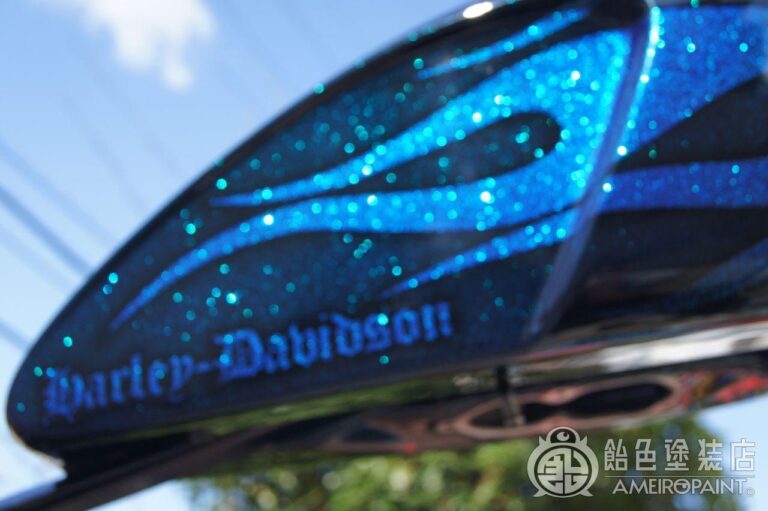 When I took a picture out of focus, I was able to take a glare that was close to the actual state ♪
CUSTOMPAINT HARLEY-DAVIDSON SPORTSTER TANK FLAMES
CLIENT
CANDYPAINT
BASE
Solid-Black
Lil' Surfite Silver
PAINT PROCESS
-Japanese Page-