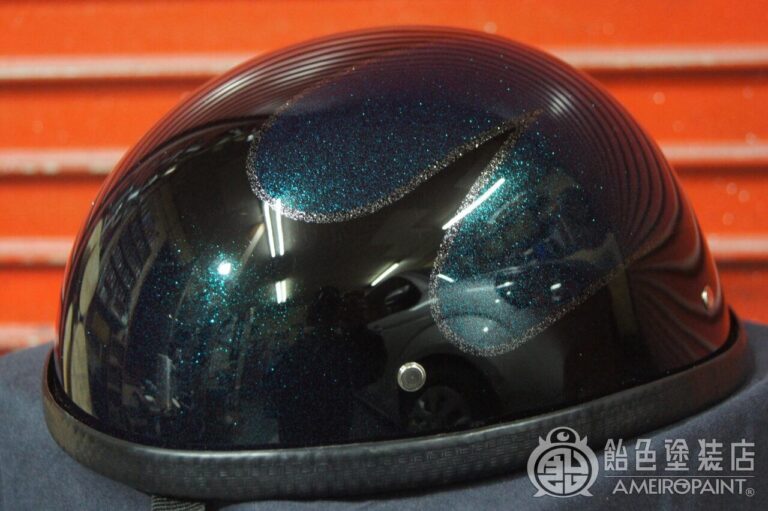 At the same time, the last of the three half helmets is for the owner to go out alone.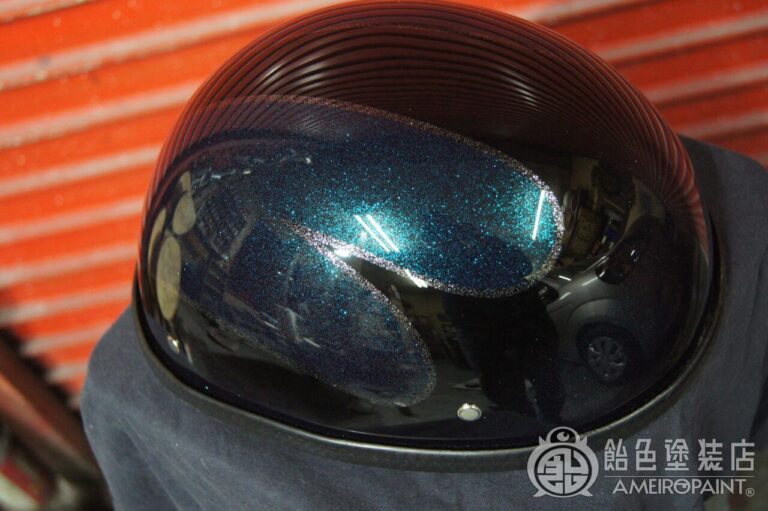 Simple scallop graphics.

Two tones of candy flake teal and solid black.
For the pin line, I used the underlying flakes before adding the color.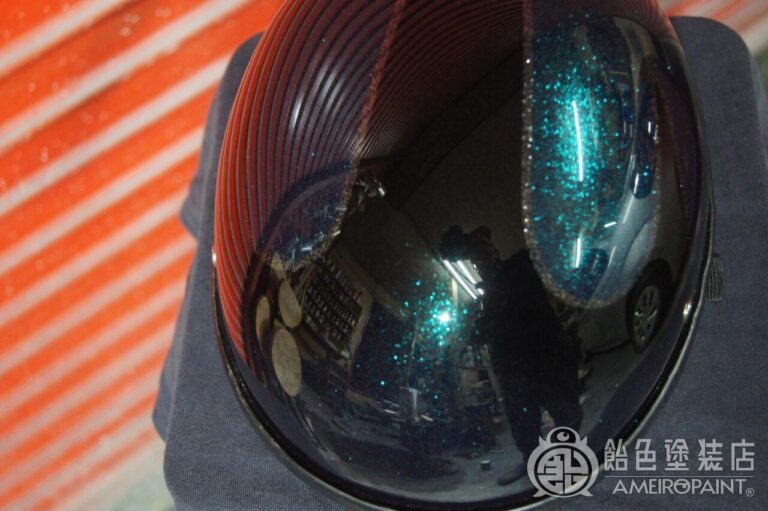 The scallops are not solid, but have a black gradation.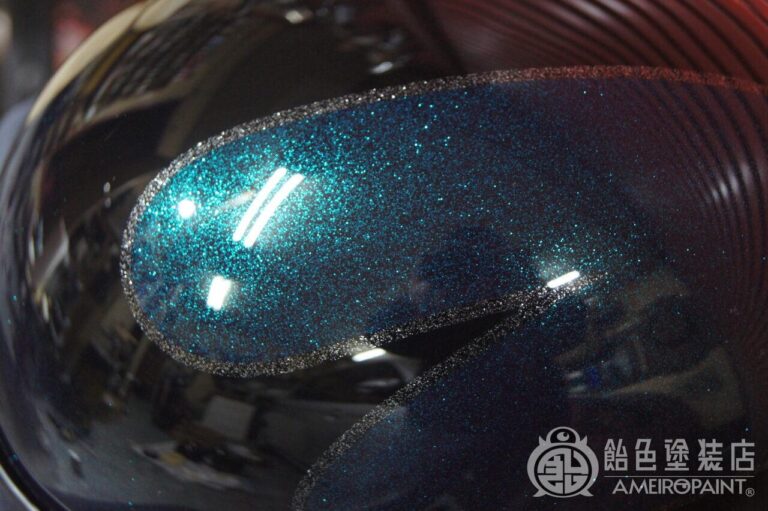 Mini flakes based on solid black emphasize the brilliance of the flakes.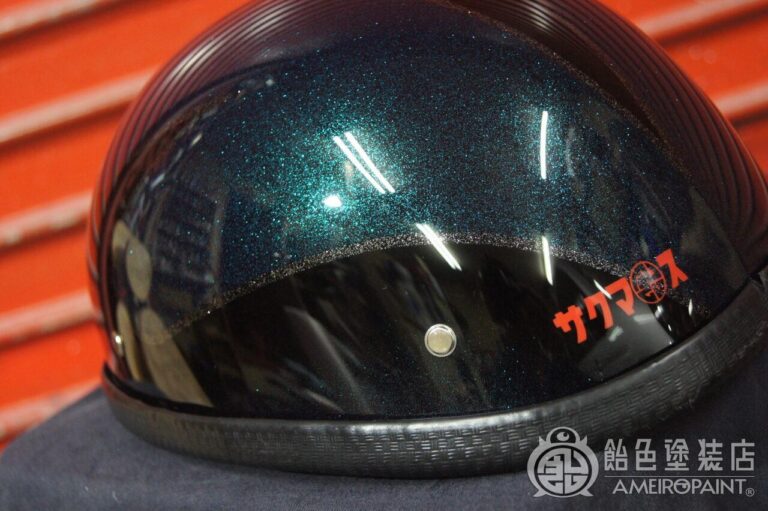 This also ends with a collaboration sign.
OWNER
SAKUMA
CANDYPAINT
BASE
Solid-Black
Mini-Flake
PAINT PROCESS
-Japanese Page-