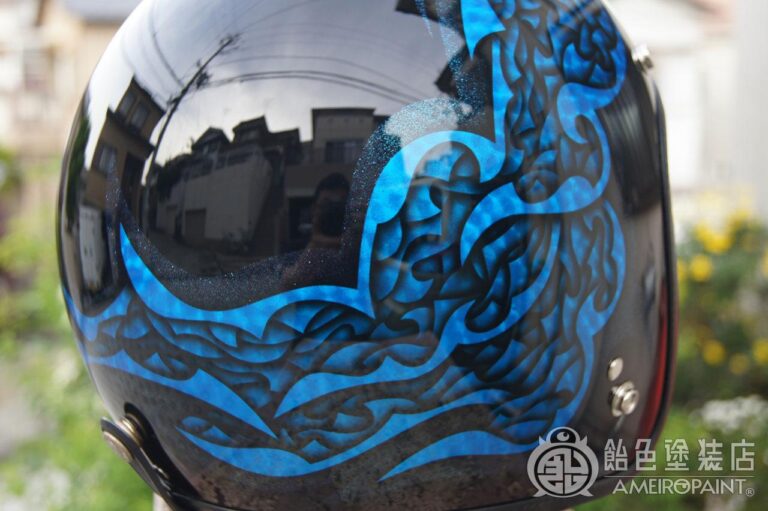 Spinning on silver leaf.
Candy graphics are the main paint.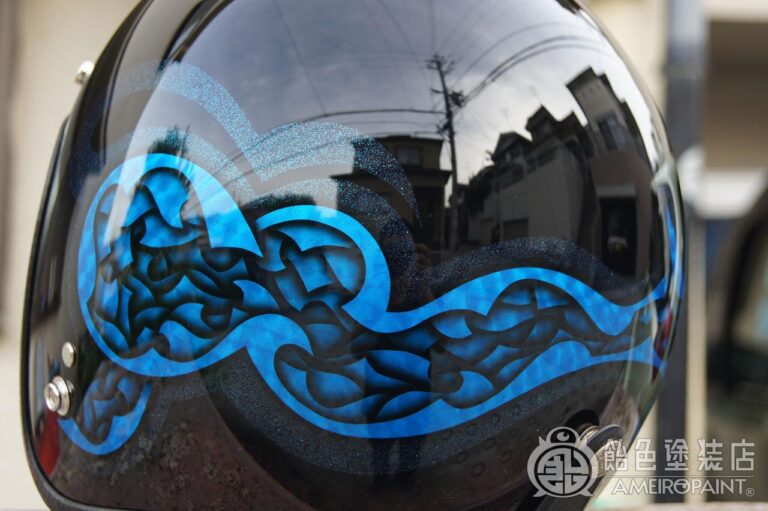 Around the leaf is a graphic with mini flakes.
The candy color is the same as the leaf part, but it looks like this due to the difference in texture.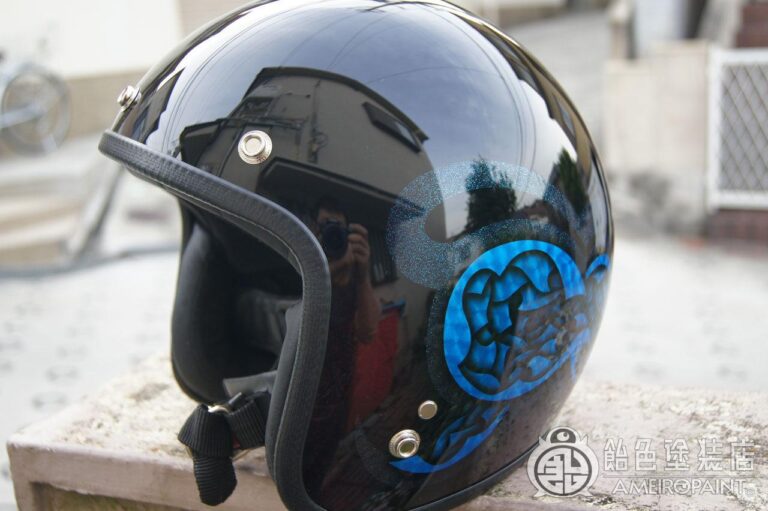 It is tightened with solid black to make the leaf stand out.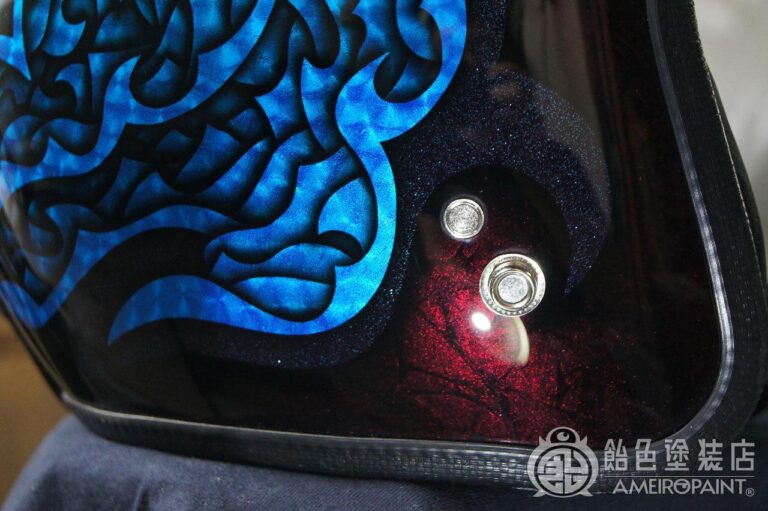 The lower part of the helmet is wrapped in paint and accented with candy red.
I used a metallic mixed with ultra mini flakes for the hidden flavor of the wrap.
CUSTOMPAINT Vanch シルバーリーフキャンディ
OWNER
ISHIKAWA
PAINT
BASE
Solid-Black
Silver-Leaf
Metallic+Ultra-Mini-Flake(WRAP)
Mini-Flake
Ultra-Mini-Flake
COLOR
Oriental-Blue
Burgundy
Smoke
PAINT PROCESS
-Japanese Page-