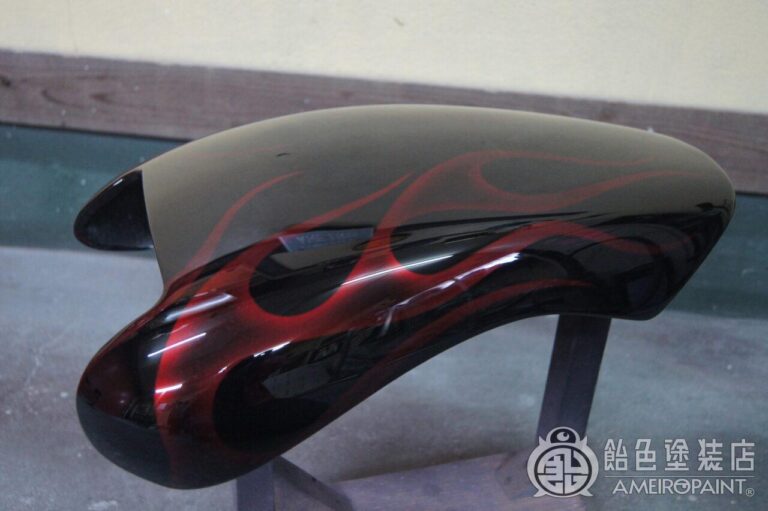 Custom paint of Flames on V-MAX dummy tank.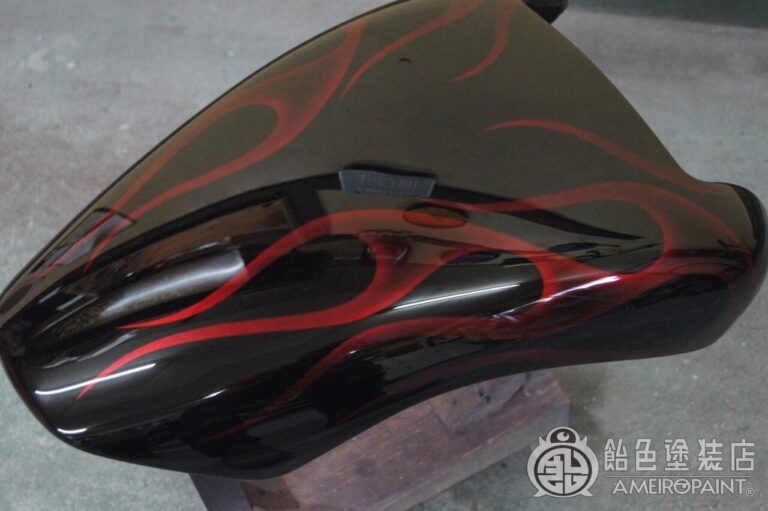 It's a simple flames, but the line that sticks to the owner is the most important point.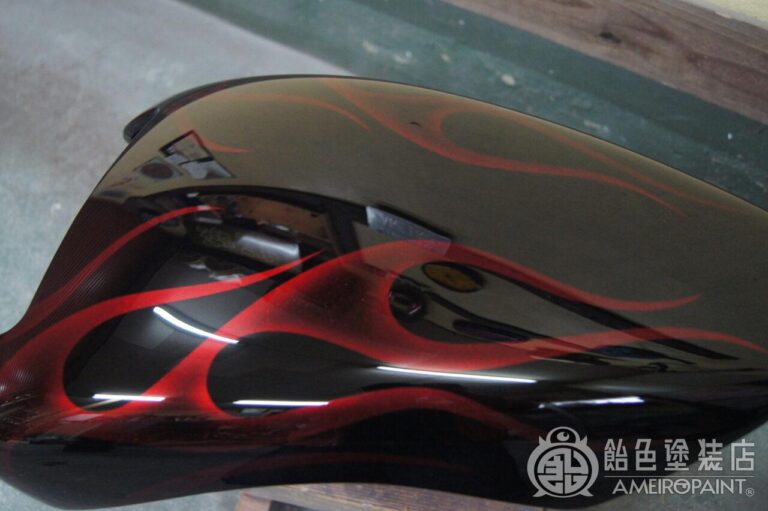 Flames with the concept of black and red.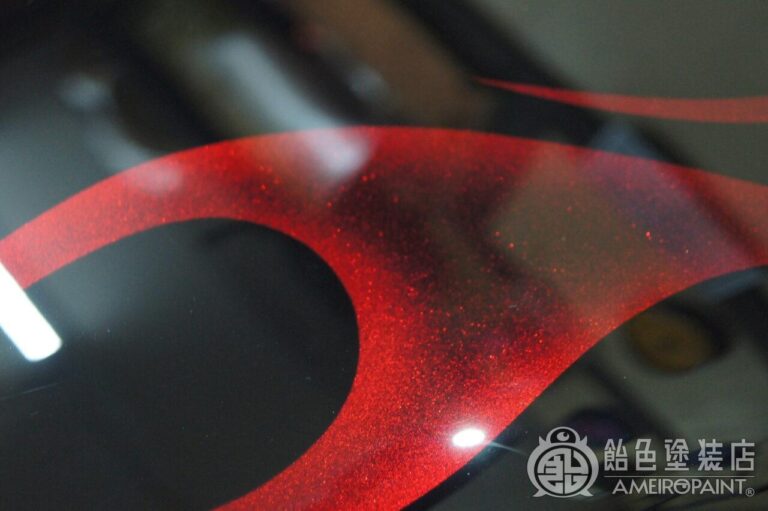 It is based on black with metallic gradation and a small amount of ultra mini flakes.
I chose brandy wine as the candy color.

The flames line is aimed at symmetry so that the tuning fork mark emblem may or may not be attached.
He sent me the assembled image ♪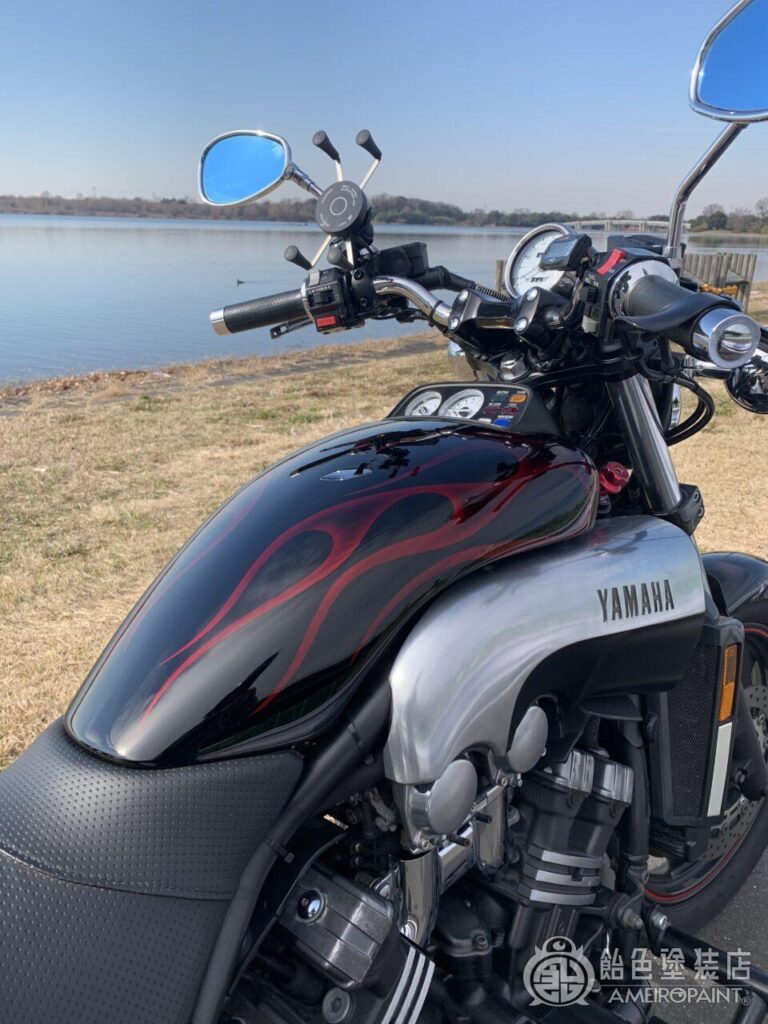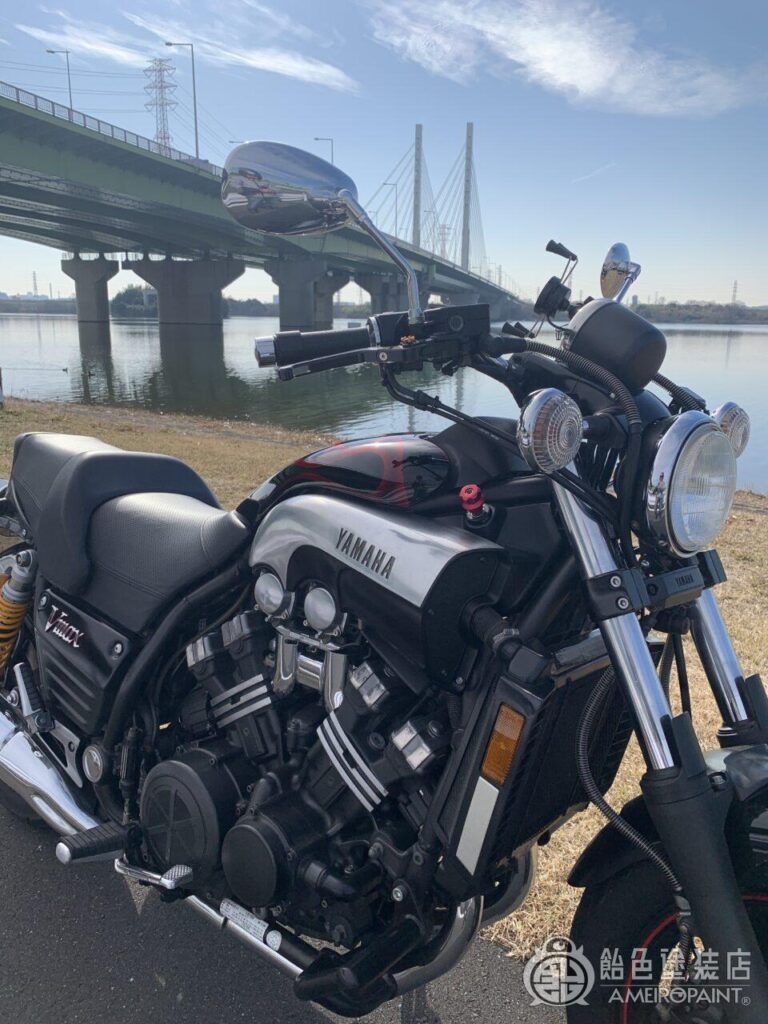 It's just like the image, so I'm relieved ♪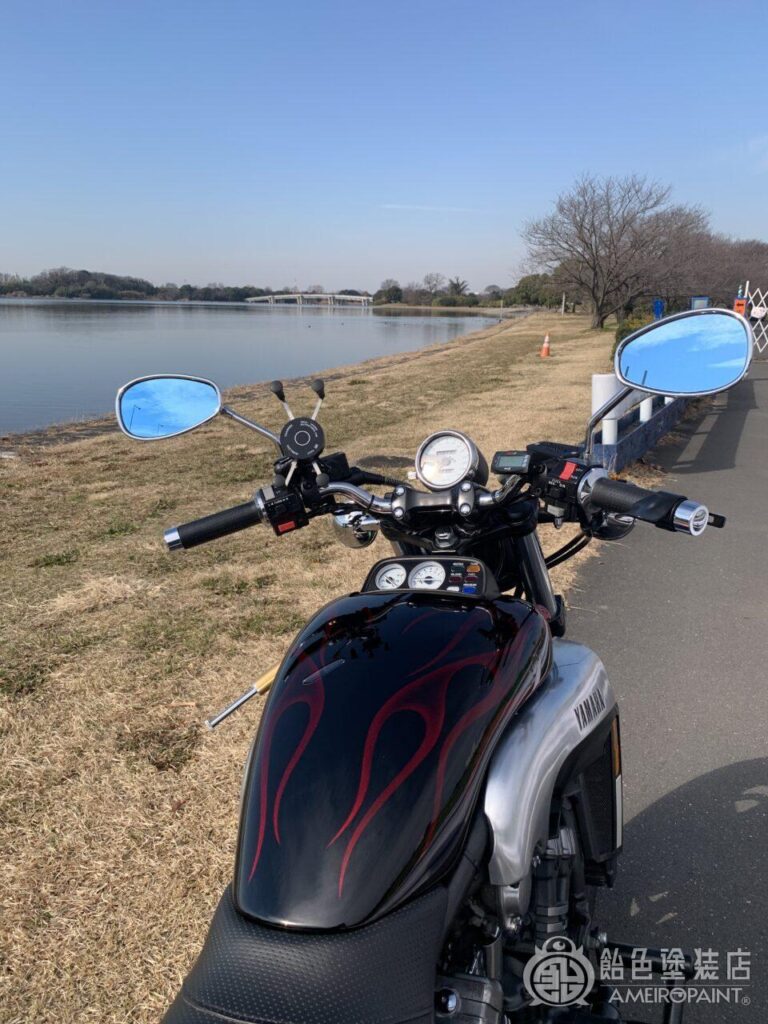 The view of the river suits the bike too!
OWNER
HIRO
CANDYPAINT
BASE
Solid-Black
Metallic
Ultra-Mini-Flake
PAINT PROCESS
-Japanese Page-