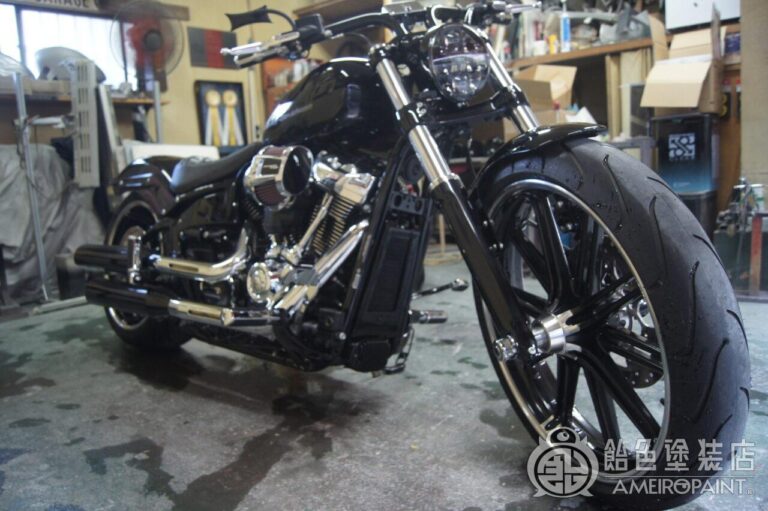 Breakout is all-pen.In solid black?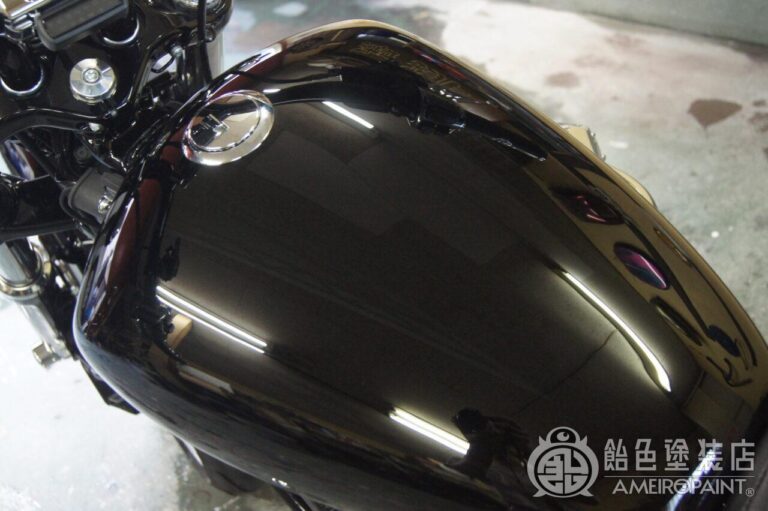 It has a faint graphic.

You can see it by adjusting the amount of light with such graphics.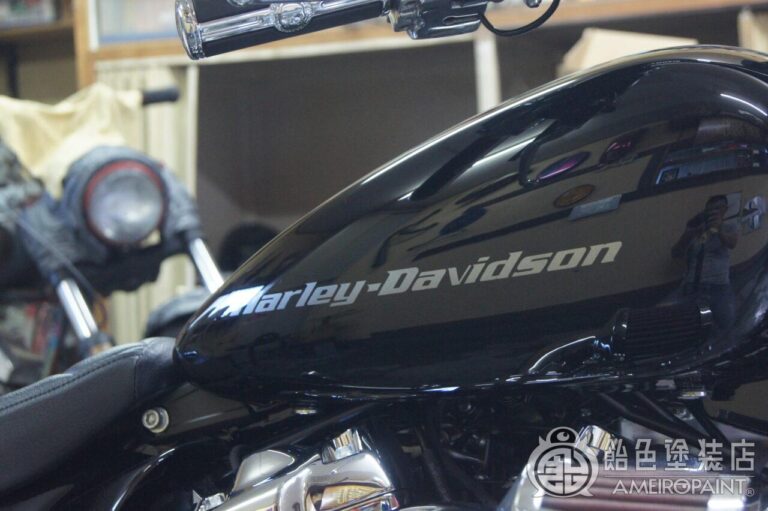 The Harley logo on the side of the tank is clear.
Even so, I paint with metallic tones down to match the base color.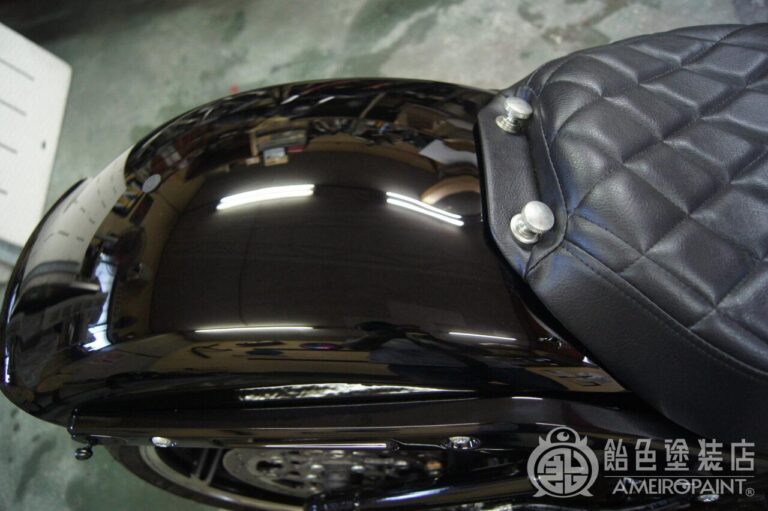 There are graphics on the tank, front fender, and rear fender.
Specifications that are not well understood with the amount of light of a fluorescent lamp.

The lower part of the rear fender strut has a graphic like this.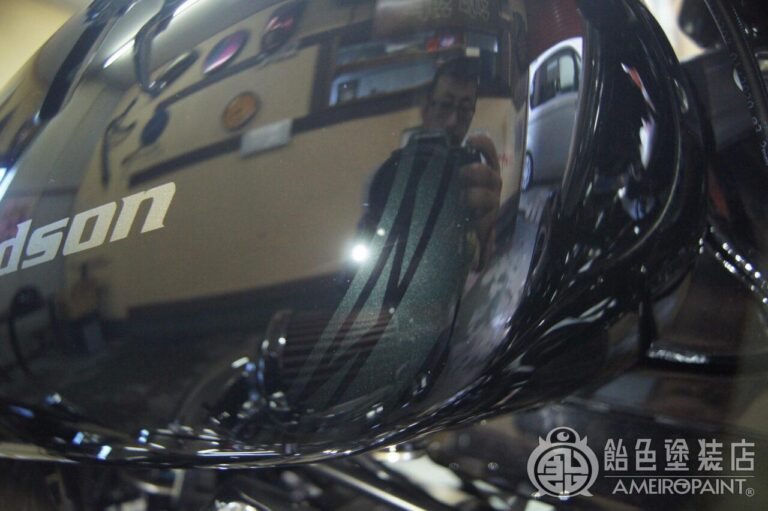 The tank also has graphics properly.
PAINT PROCESS
-Japanese Page-