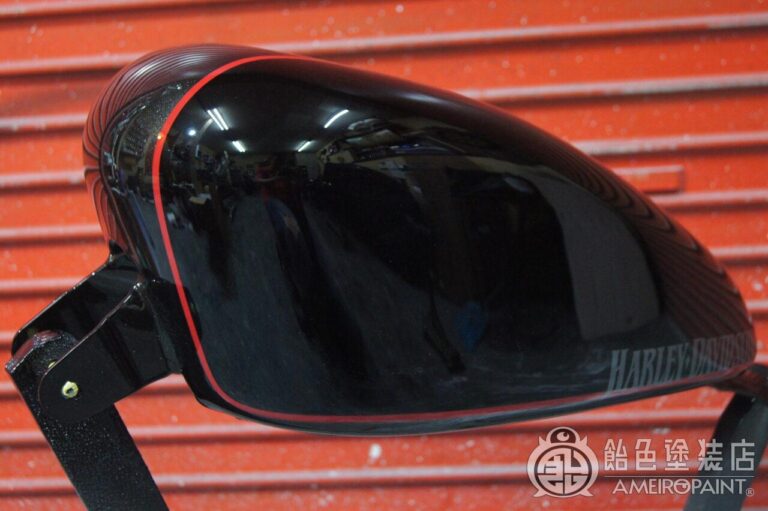 Custom paint for external spotan for SportSter XL1200.
Red line on black base …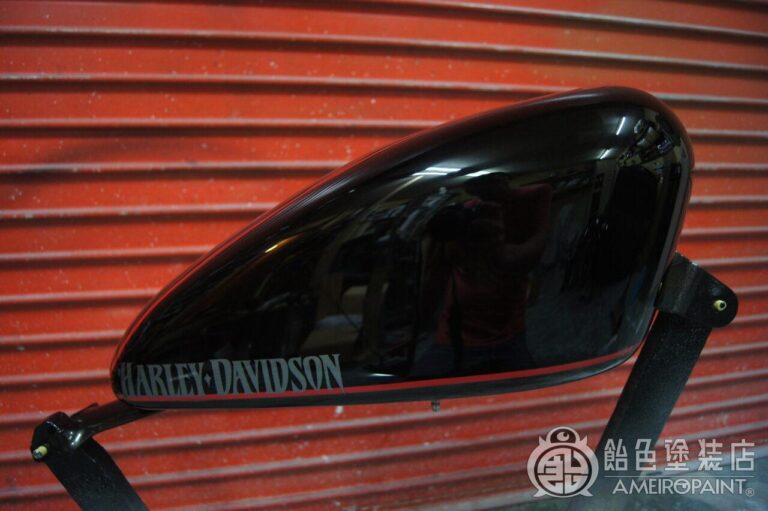 Paint the Harley-Davidson logo on the bottom of the seat.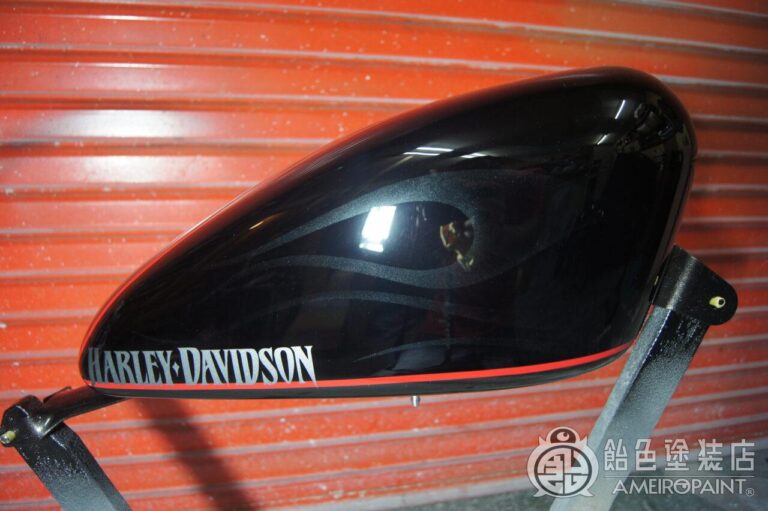 When the light hits it, the flames appear on the black side.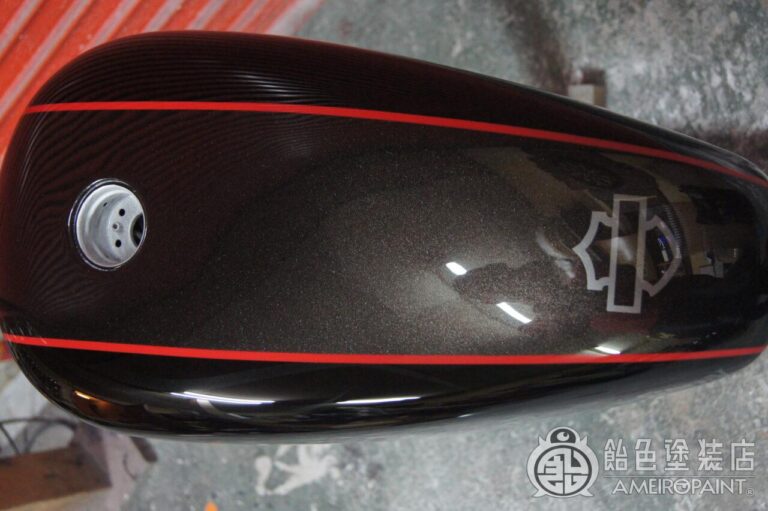 The red line is designed so that it looks like the center line when the tank is viewed from directly above by enlarging the shape that normally comes to the teardrop type on the side of the tank.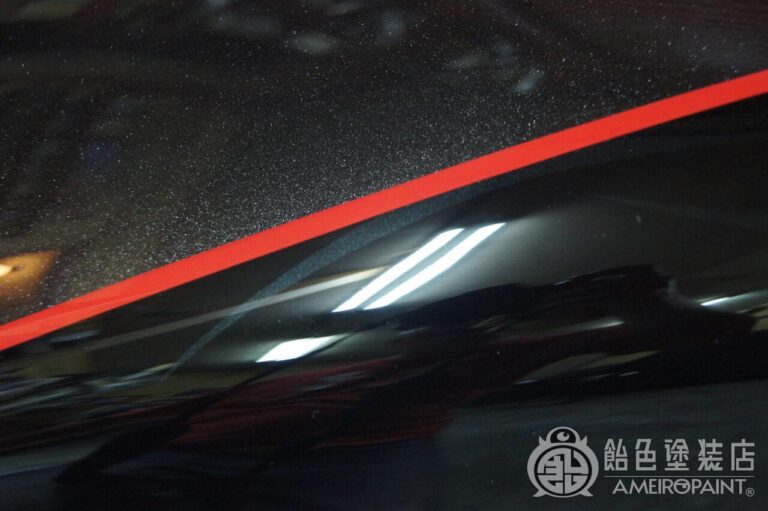 The beard of Flames that you can glimpse from the red line is the charm point of this time ♪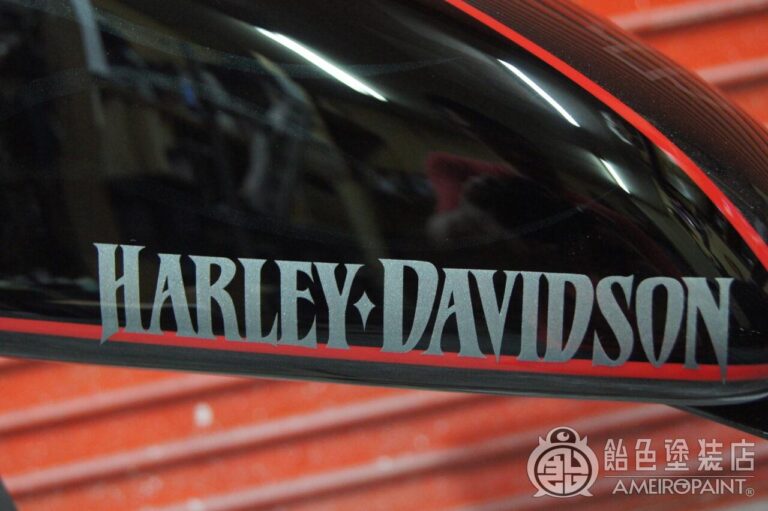 The Harley-Davidson logo was painted over the red line.
OWNER
SHIMUTA
PAINT
COLOR
Solid-red
Candy-Black