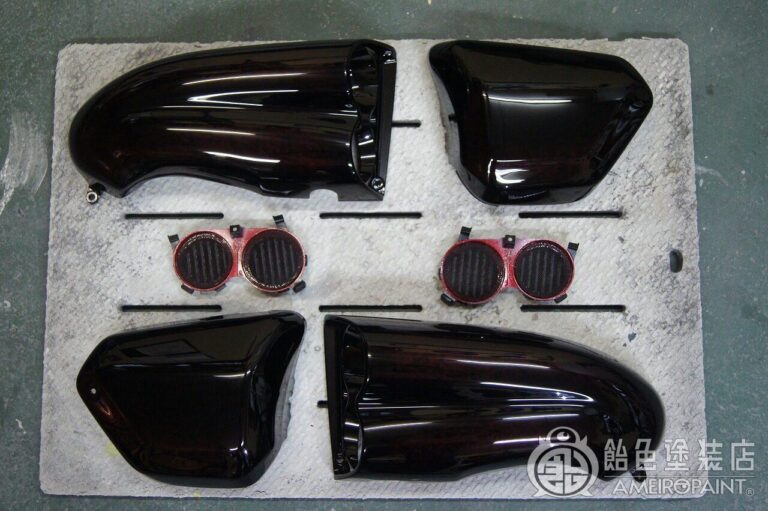 Wrap paint on V-MAX duct cowl and side cover.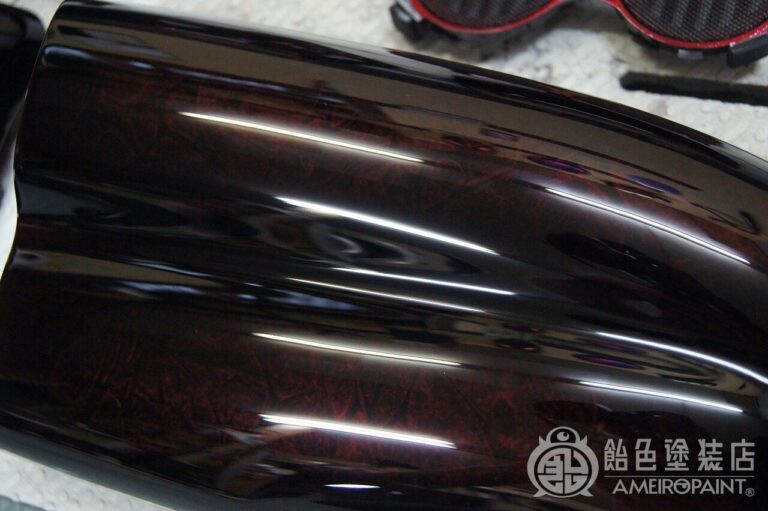 Is it possible to recognize wrap paint in the light of a fluorescent light?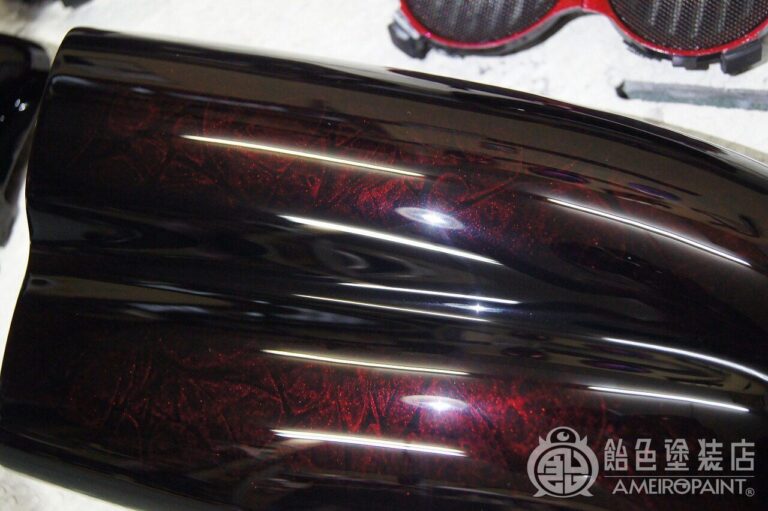 The wrap paint pops up when light hits it.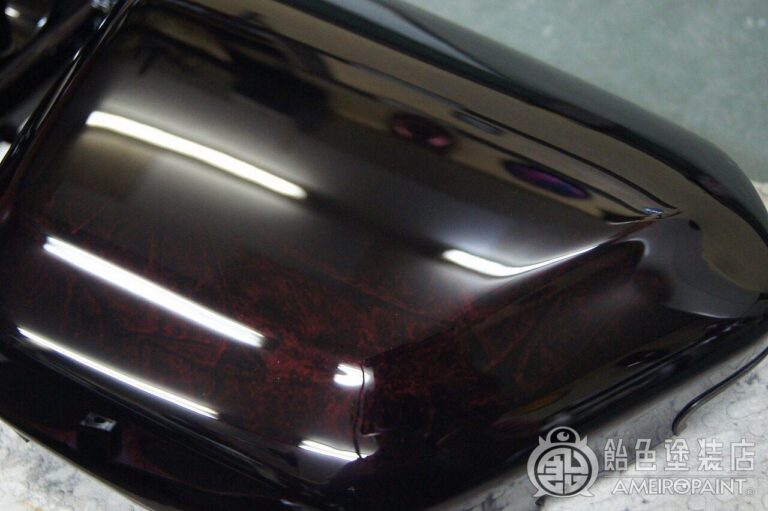 The side cover is also wrapped paint somehow.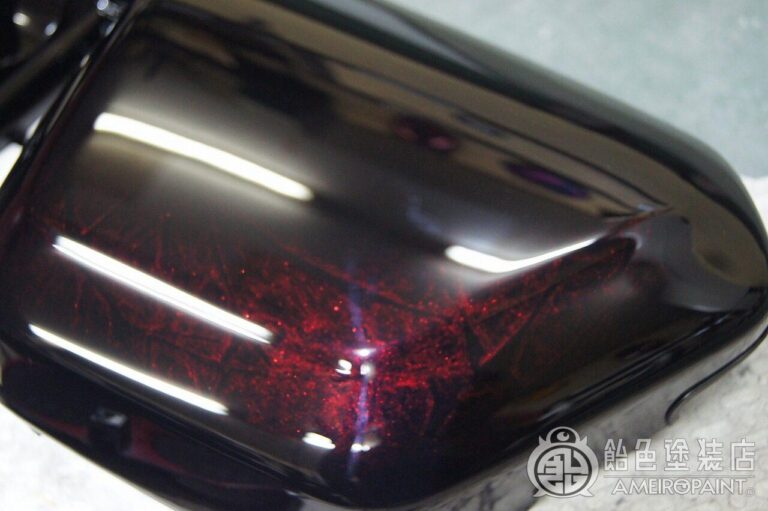 But when the light hits it, The Wrap Paint! will be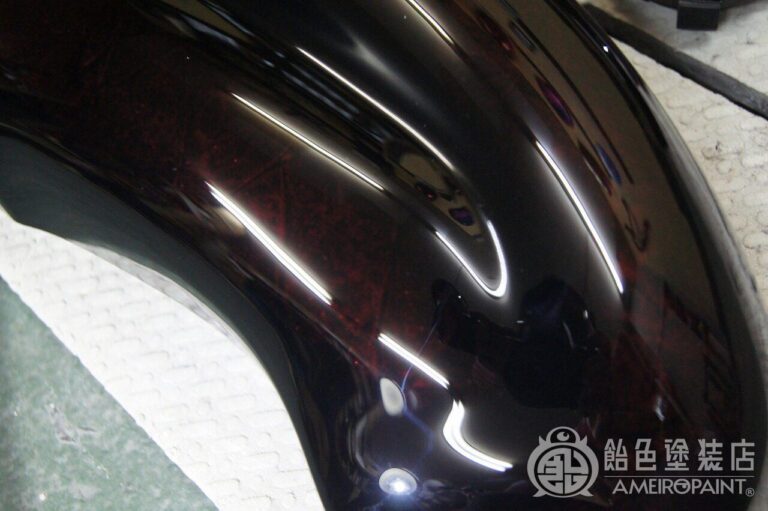 The unique shape of the duct cowl makes the curve of the fluorescent light line interesting.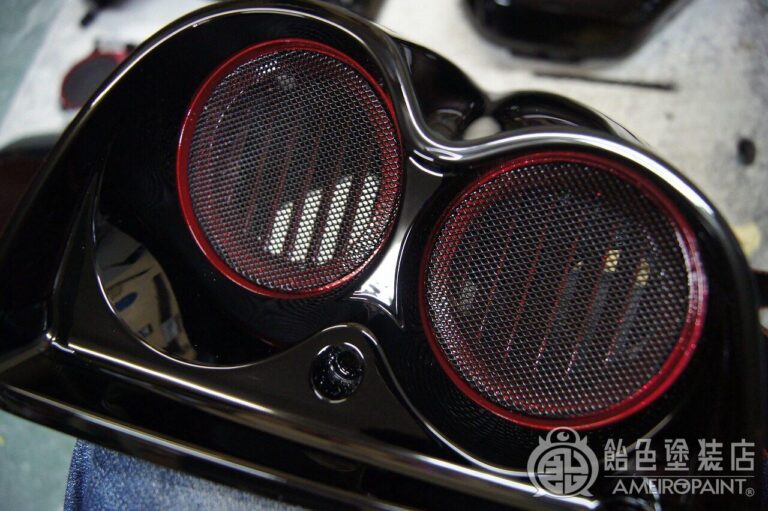 The fins of the duct are made of mini flakes on a metallic base to emphasize "red".
The owner sent me a picture of the installation.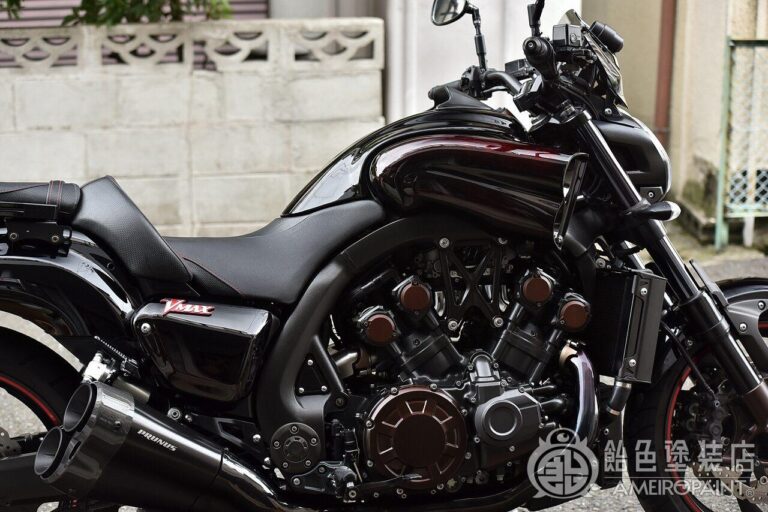 It was candy red to match the red line of the wheel.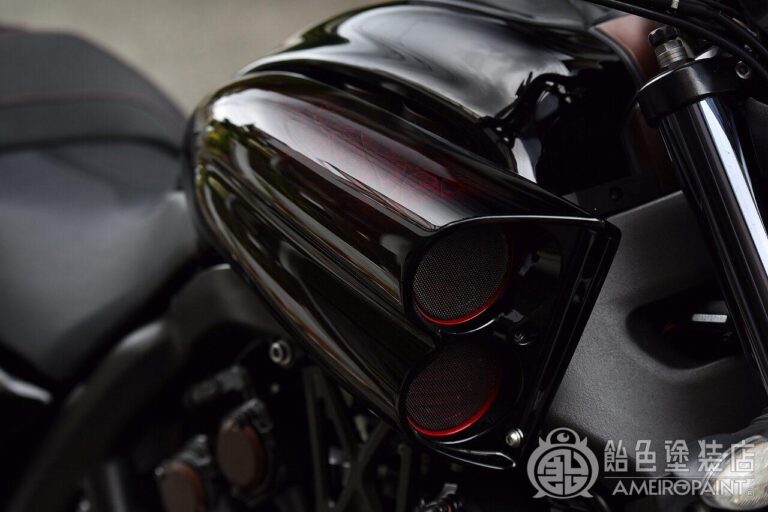 The exterior is black, so I toned it down to make it a more subdued red.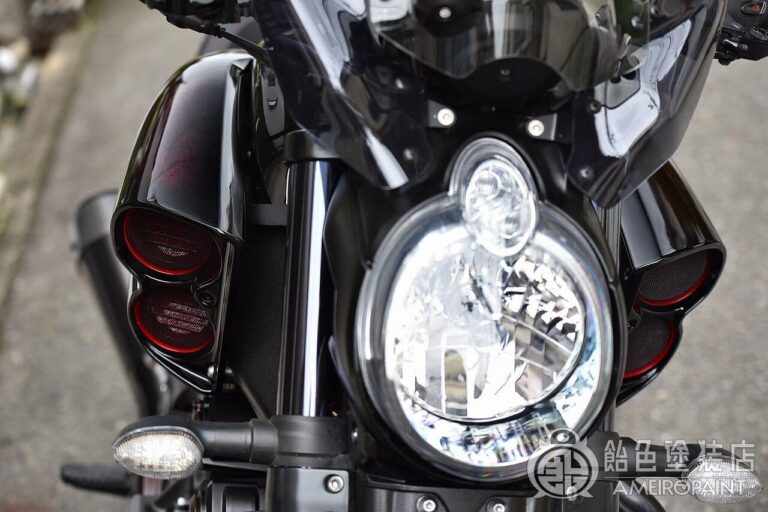 Trial and error was made to adjust the blurring of the top part of the duct that can be seen when straddling.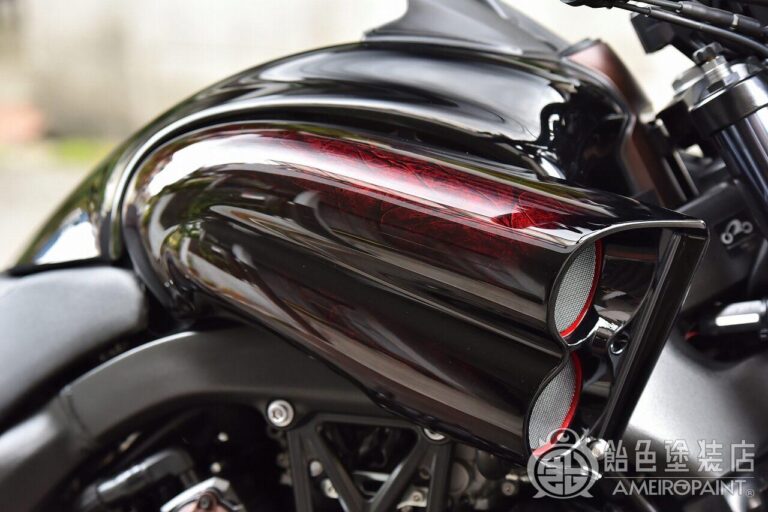 The red fin of the duct is one point, and it was decided as intended ♪
CUSTOMPAINT YAMAHA V-MAX Duct cowl WRAPPAINT
OWNER
T.W
CANDYPAINT
BASE
Solid-Black
Metallic(WRAP)
Ultra-Mini-Flake
PAINT PROCESS
-Japanese Page-
SET PAINT