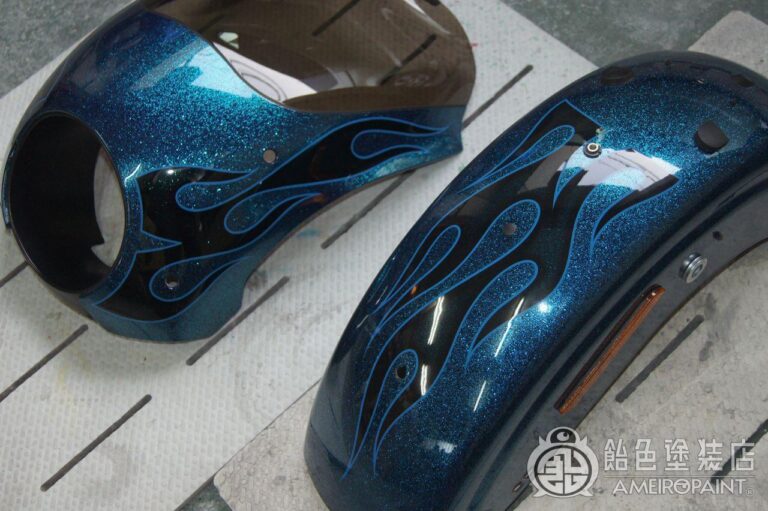 Hard Candy Cancun Blue Flake replica paint on Memphis Shade fairing.
The fender is borrowed for color matching.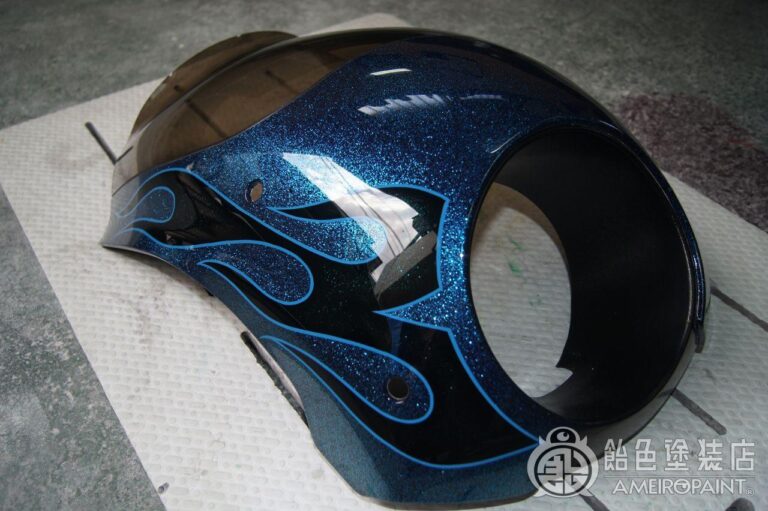 I put Flames on both sides while referring to the genuine one.
The pin line is SHO.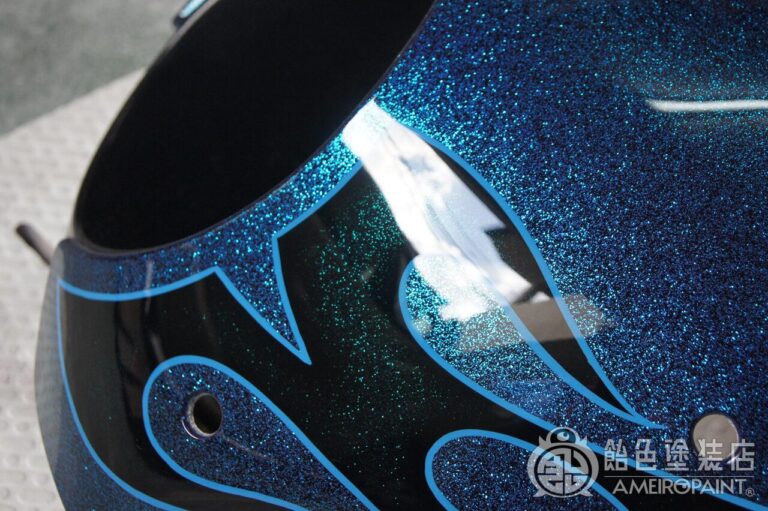 The inside of Flames is colored with solid black and smoke.
Since the color is put on the blue, it has a greenish hue.
OWNER
WATANABE
CANDYPAINT
BASE
Solid-Black
Lil' Surfite Silver
COLOR
Pagan-Gold
Oriental-Blue