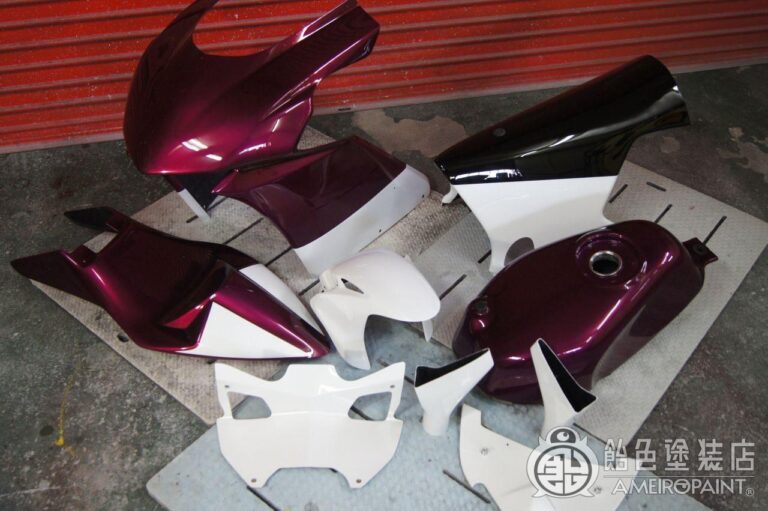 It is a custom paint to the exterior of NSF.
Red purple, white and black 3-tone paint.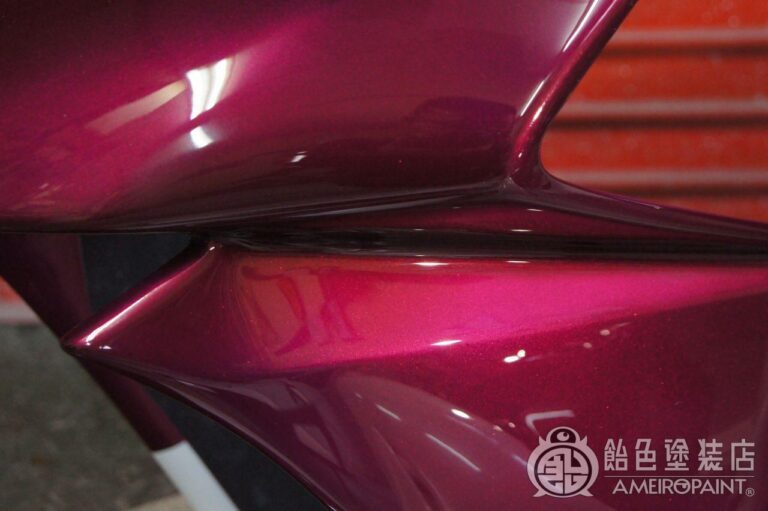 Red purple has come out with three super-flakes based on candy color.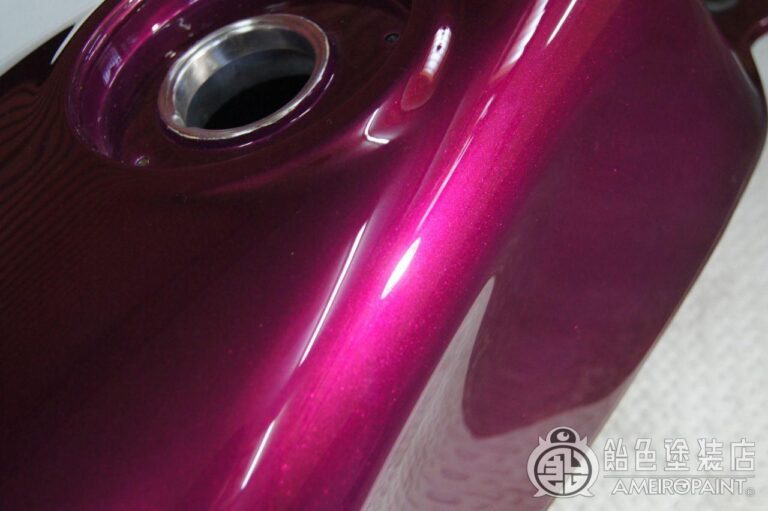 It is repeated in the order of Pink, Purple and Brandywine.
The color changes depending on the viewing angle and how the light strikes.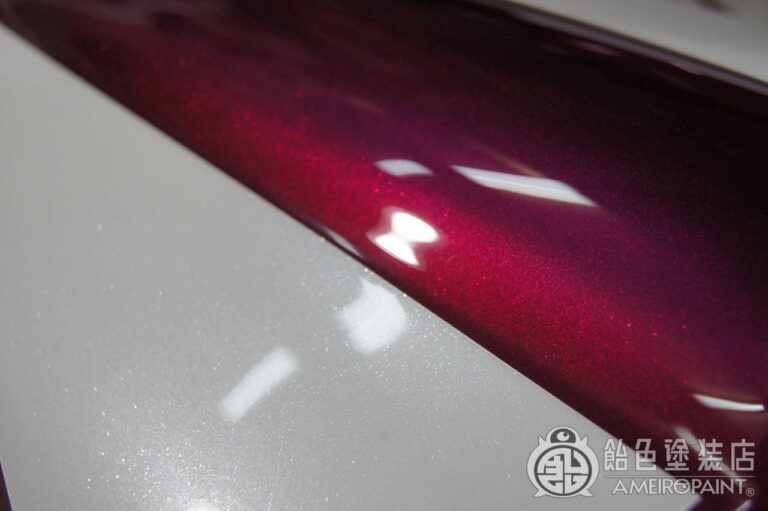 Differently painted white and red purple.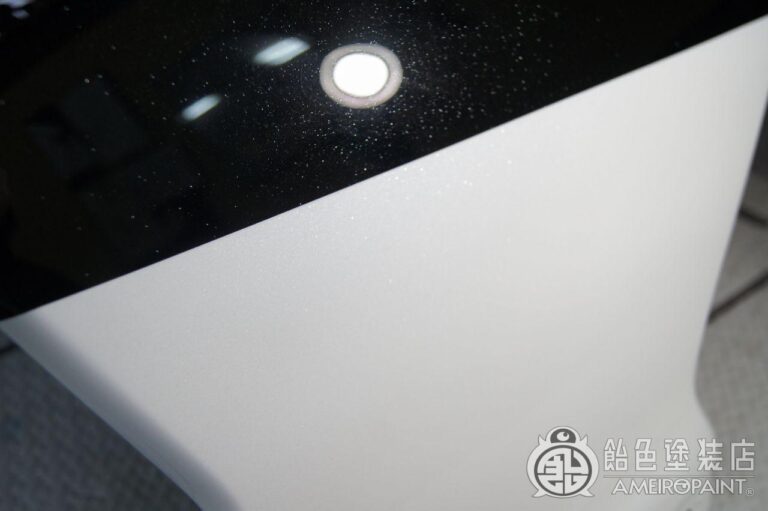 Black chooses Ultra-Mini-Flake according to flakes of other parts.
Toned down with candy black.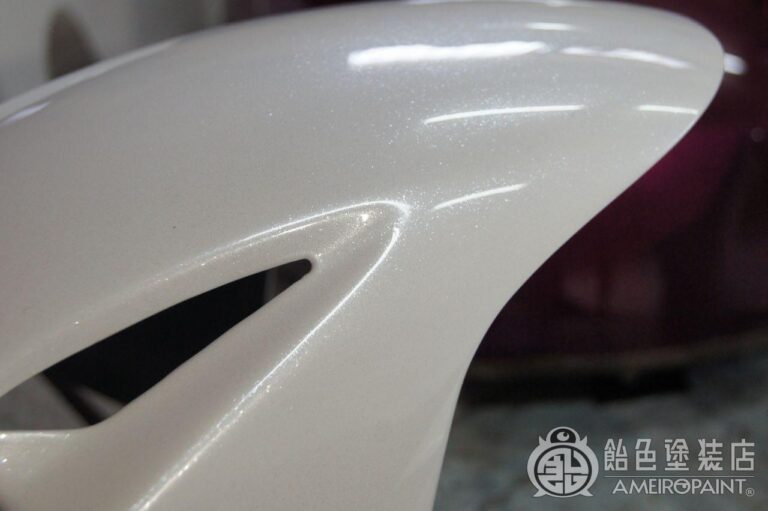 White is expressed in Solid-White, Pearl and Ice-White.
Completed! I sent the assembled image from the owner ♪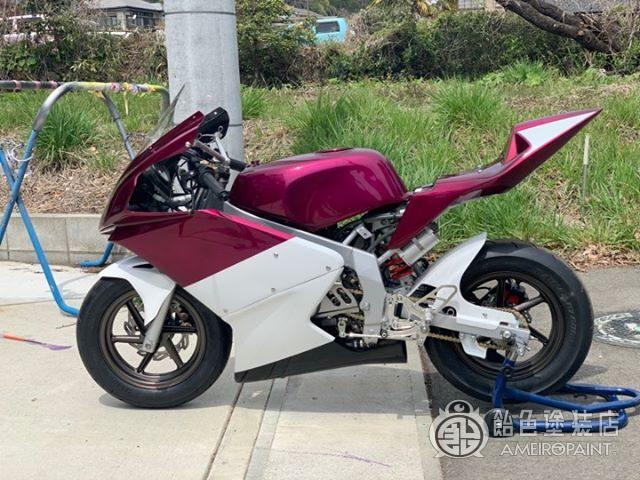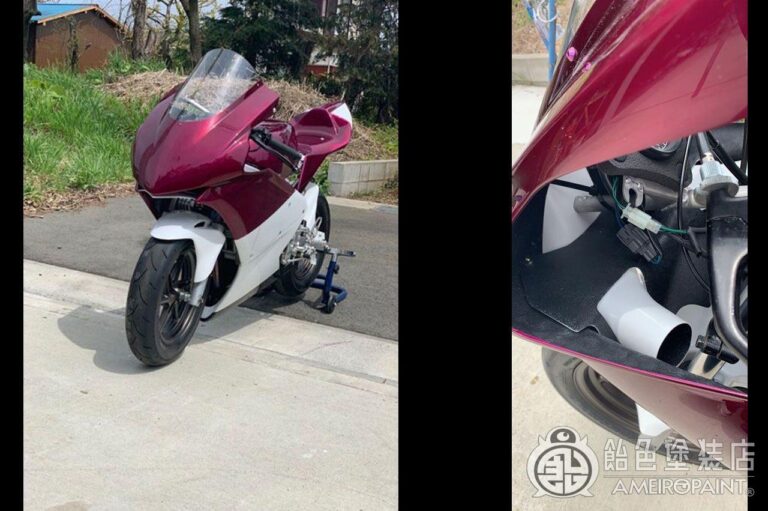 OWNER
KITAMURA
PAINT
BASE
Solid-White
Pearl
Ice-White
Solid-Black
Metallic
Ultra-Mini-Flake
COLOR
Pink
Purple
Brandywine
PAINT PROCESS
-Japanese Page-