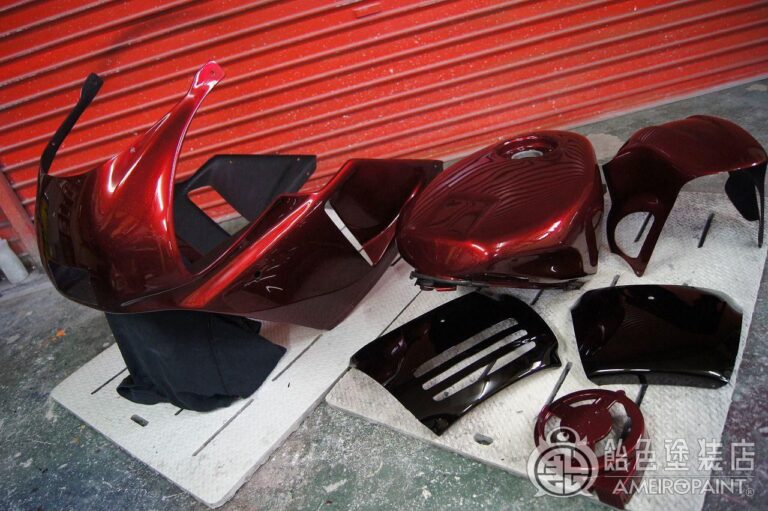 Candy flake paint to the exterior set of NSR 250.
Red and black two tone.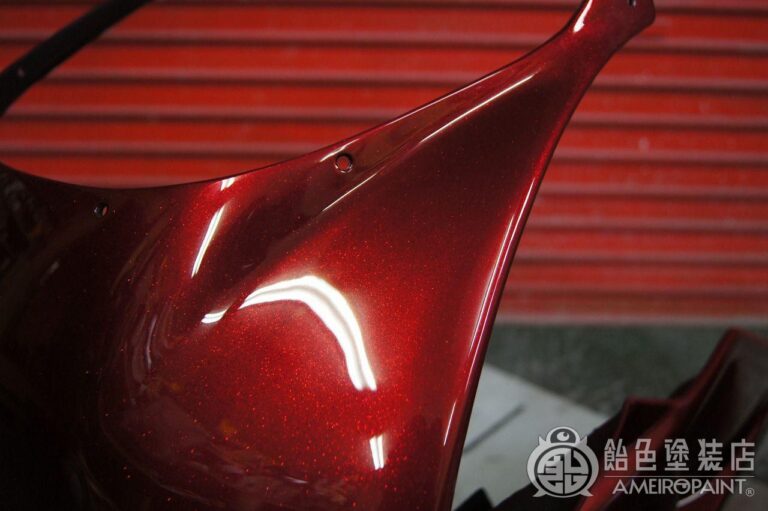 It was painting of starting from crack repair due to deterioration of FRP.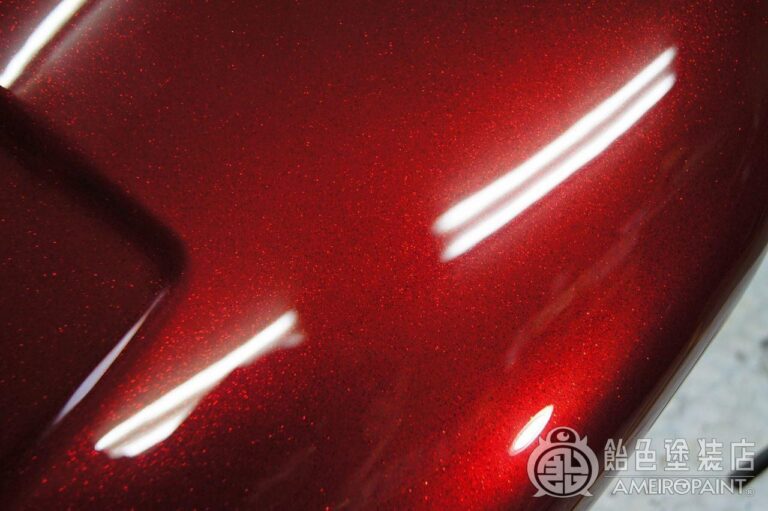 Metallic on the base, mini flakes.
It has three layers of roth flakes on top of it.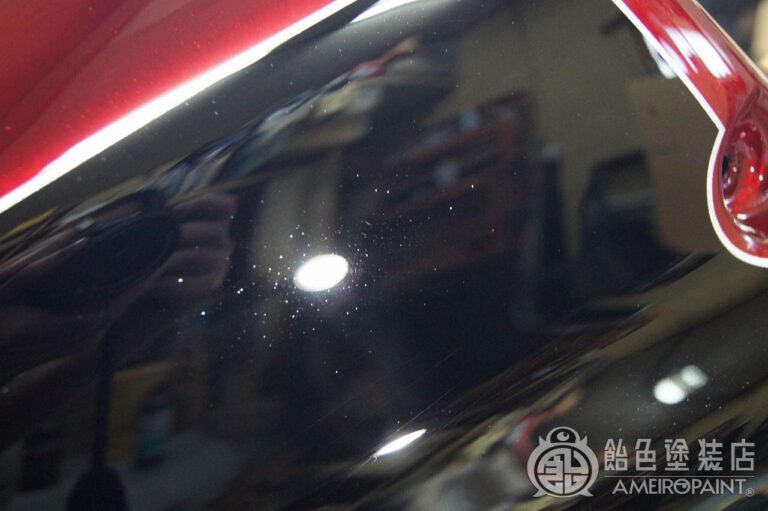 It is hard to understand in the picture, but black is candy black in Roth Flake.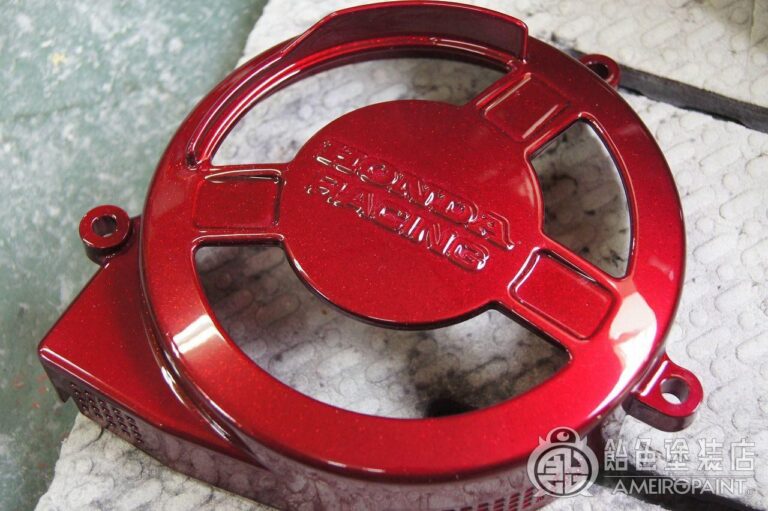 The clutch cover is also paint.
This candy red is burgundy.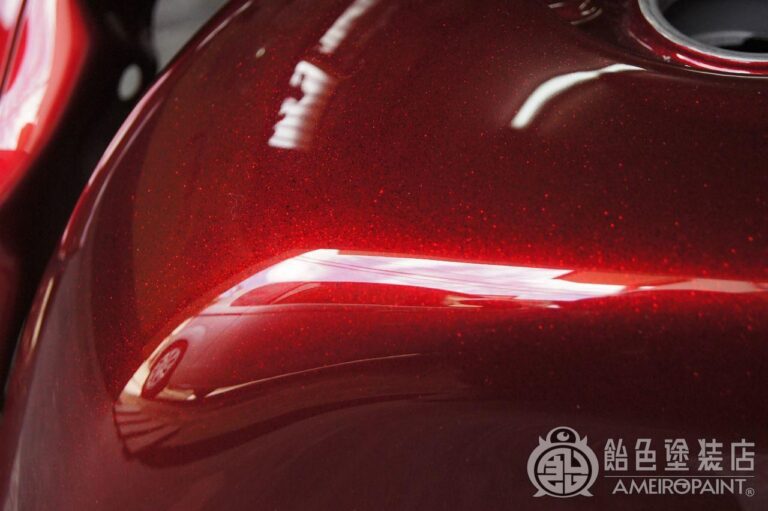 Changing the color shade by the surface is very good feeling ♪
The owner sent me a picture of the assembly.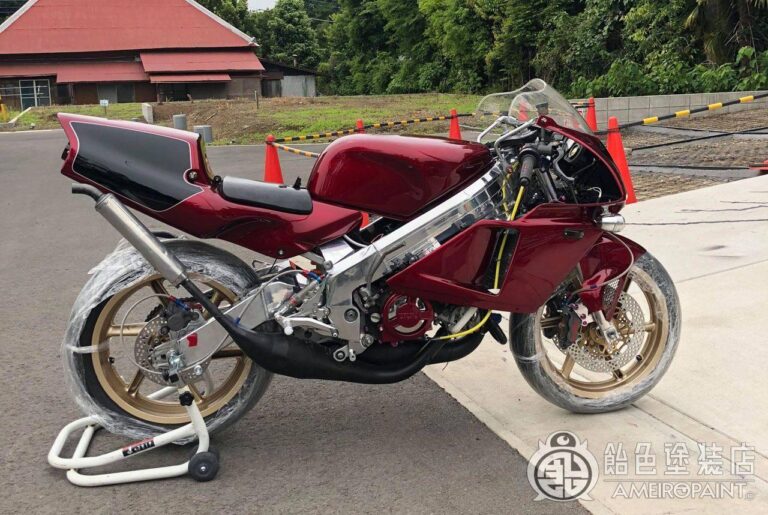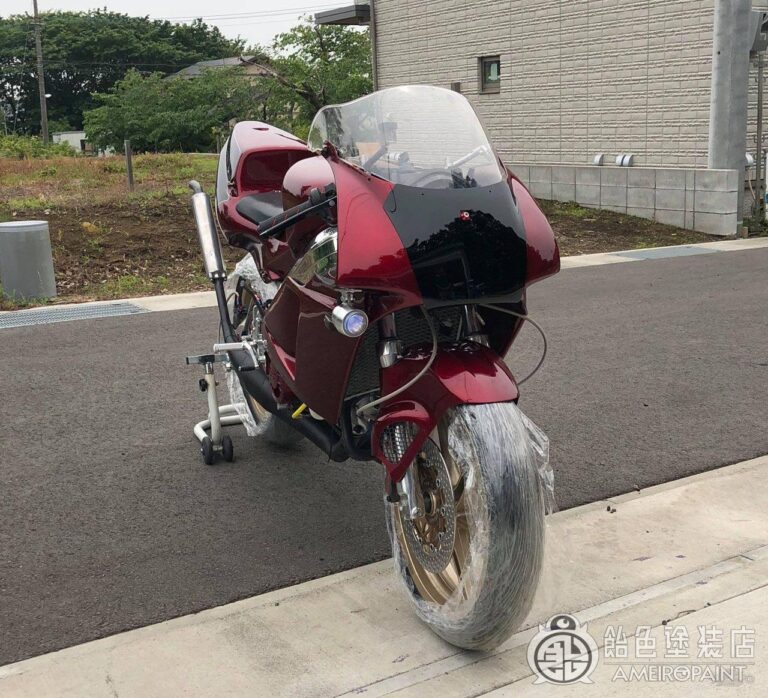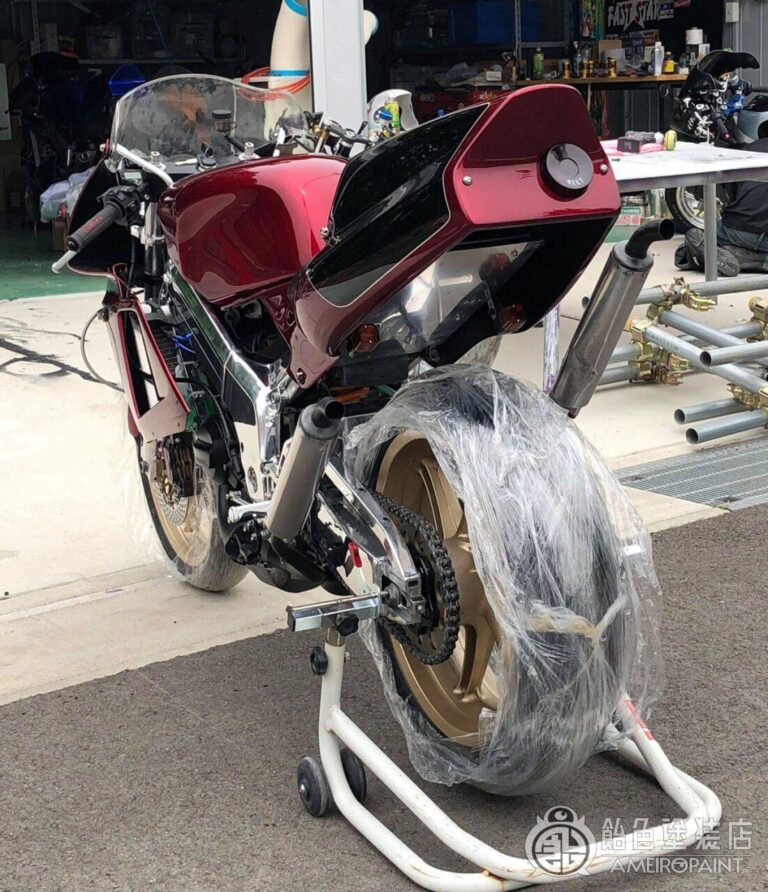 A two-shot with the blue vehicle that I painted last time.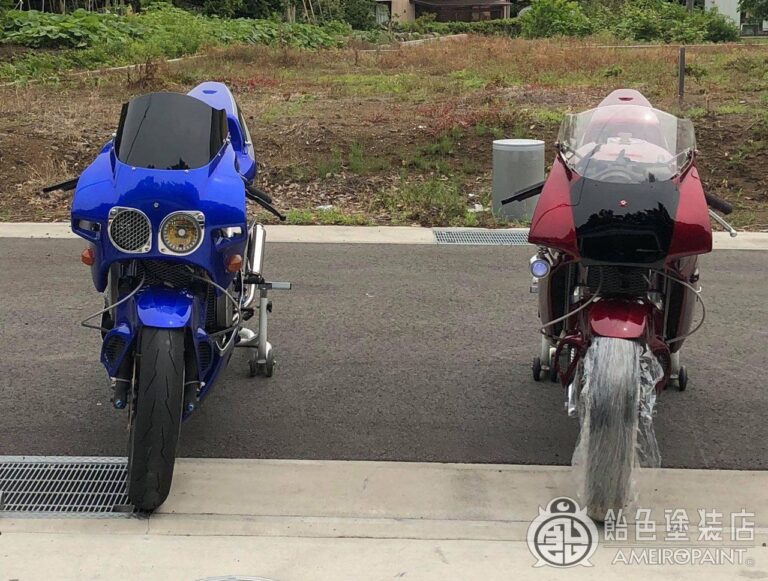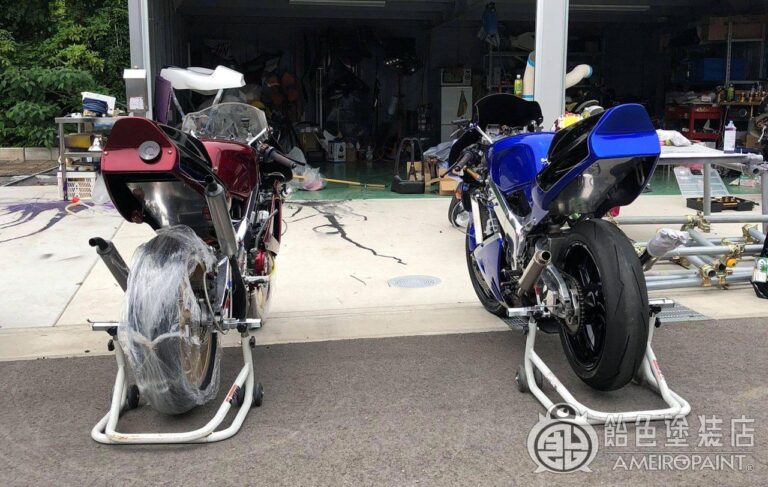 Even in the same vehicle, the atmosphere changes greatly depending on the color.
Custom paint with no change in performance, but it's the best custom for a makeover ♪
Change the image of the cowl.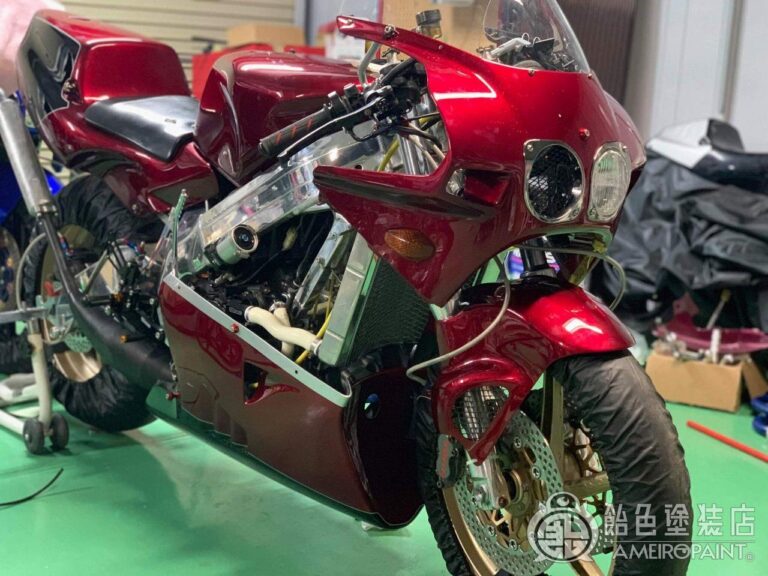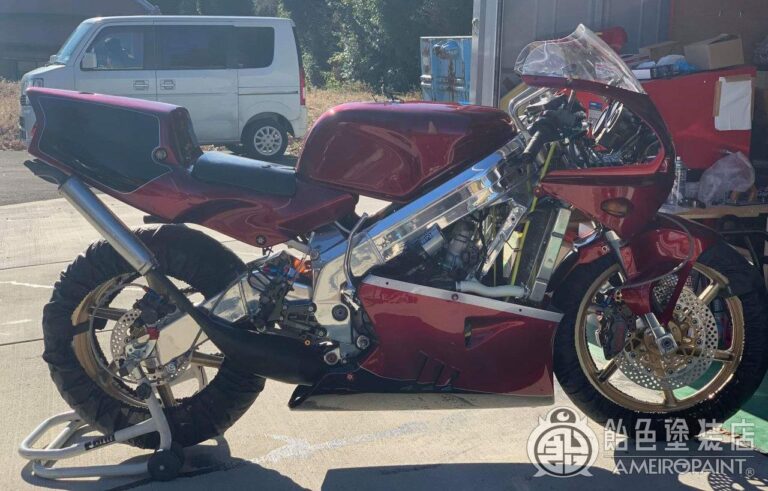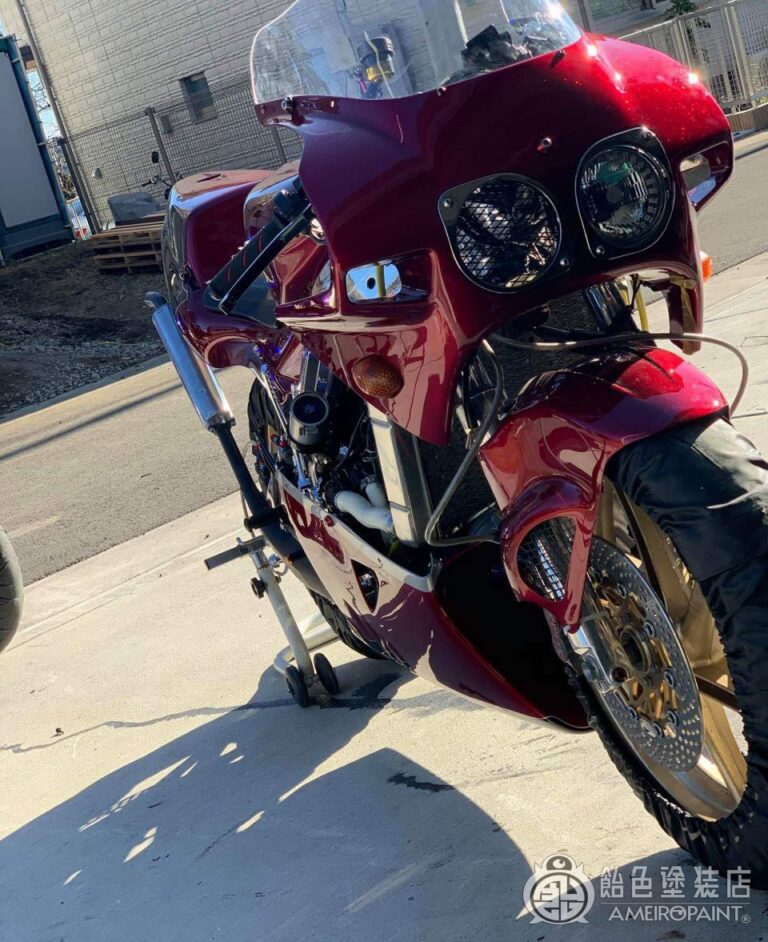 OWNER
KITAMURA
PAINT
BASE
Solid-Black
Metallic
Mini-Flake
Lil' Surfite Silver
PAINT PROCESS
-Japanese Page-