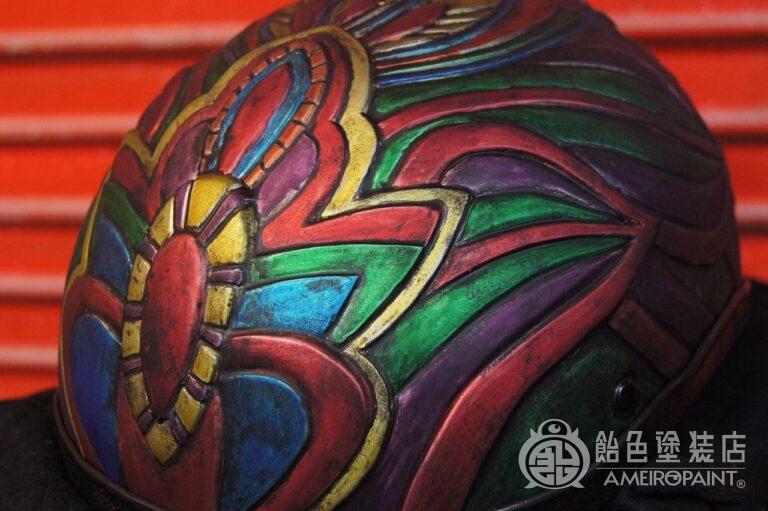 Relief paint duck tail helmet.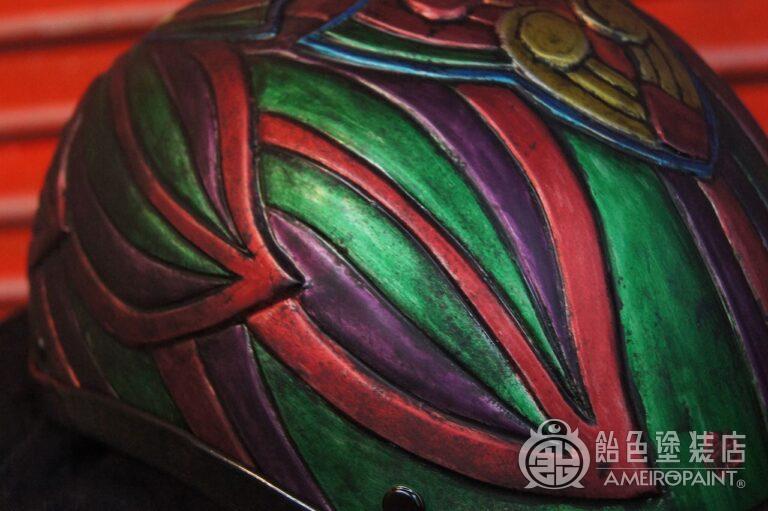 Candy paint based on metallic.
It is an aging paint with dirt.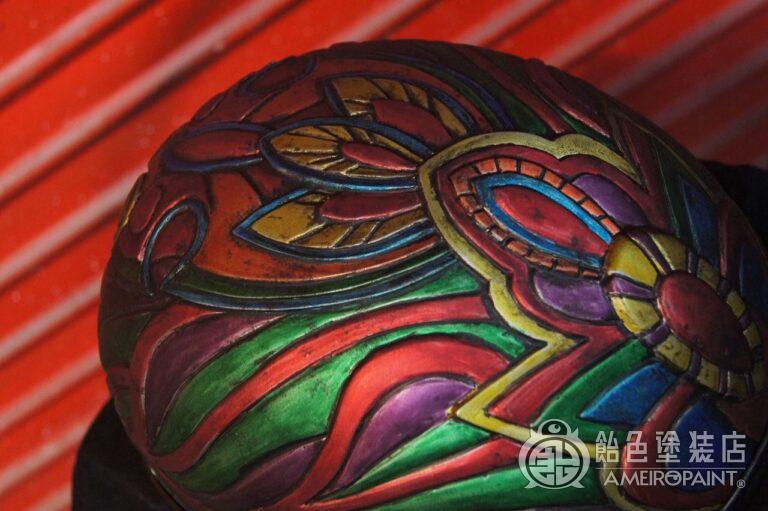 The candy color was painted with a brush to create an atmosphere.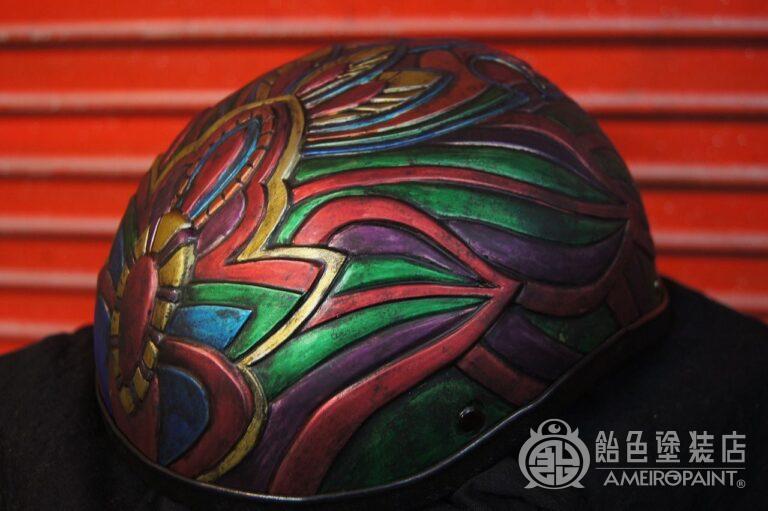 In order to emphasize the unevenness of the relief, I added a dark color.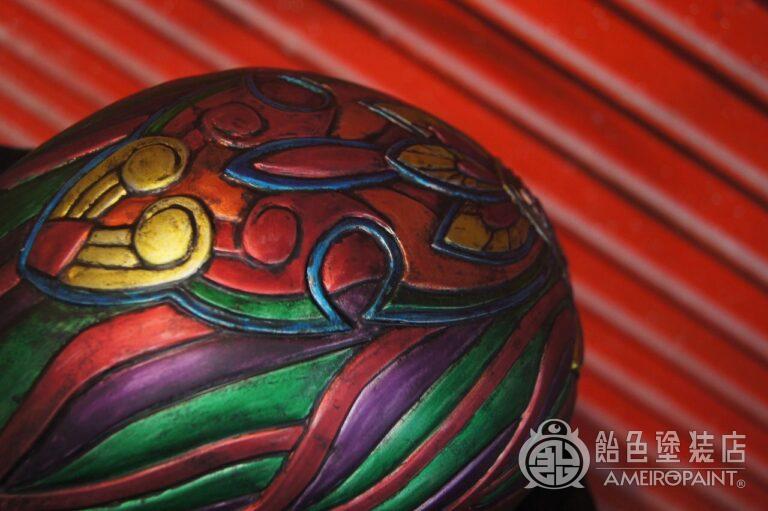 Dozens? hundreds? It is a concept helmet that came out of a warehouse that was opened for the first time in years.
CUSTOMPAINT Half helmet "Relief"
SAMPLE
CANDYPAINT
COLOR
Organic-Green
Purple
Tangerine
Pagan-Gold
Oriental-Blue