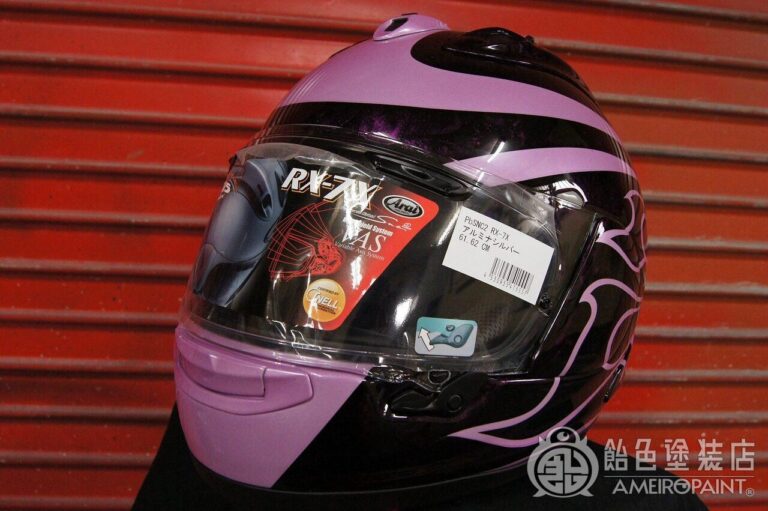 Wrap paint and pearl two-tone paint.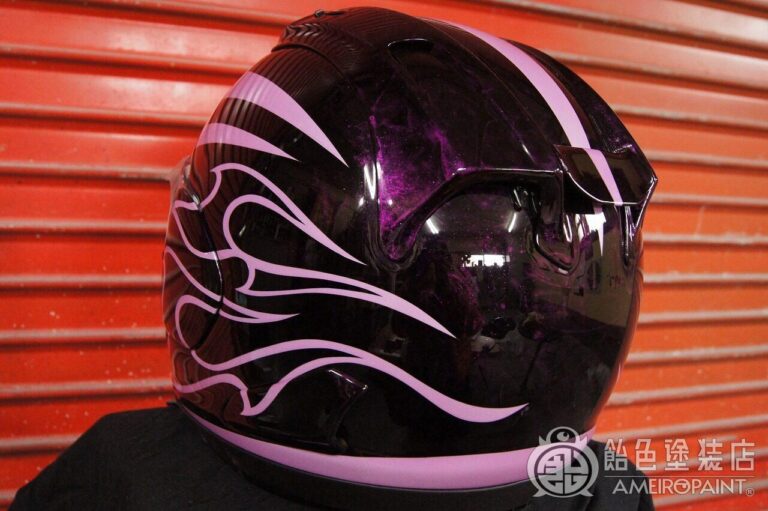 The graphics are scallops and flames.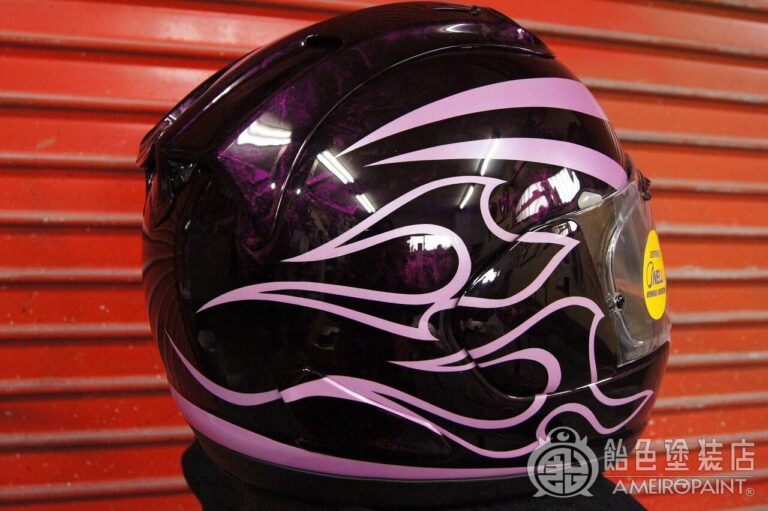 The scallops are bilaterally symmetrical, and the flames are bilaterally asymmetrical because I wanted to show some movement.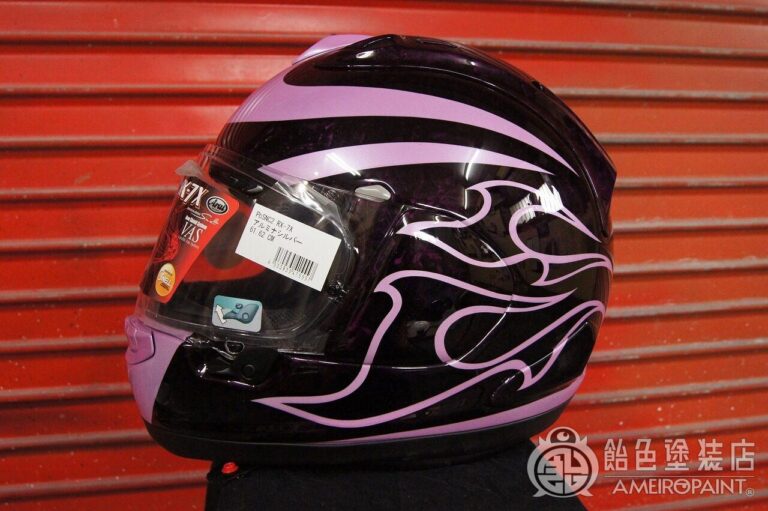 The shield cover and vent cover are designed so that flames are connected.
The inside of Flames is layered with bar pulls to change the color.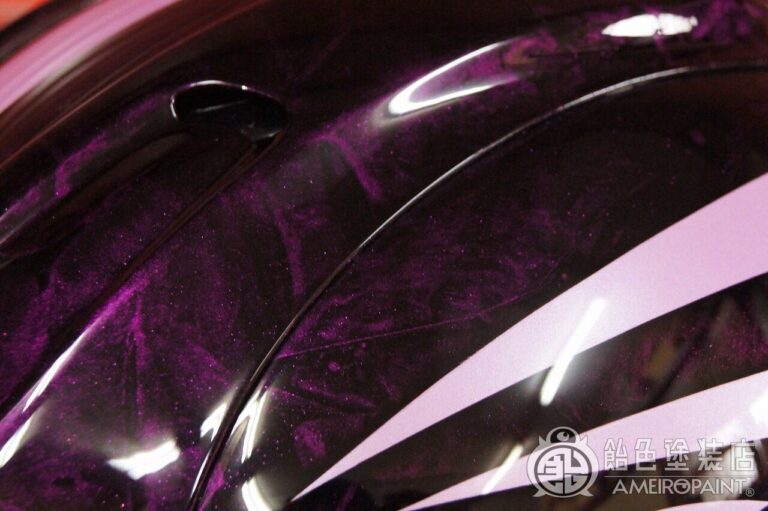 The difference in texture is the point of this paint.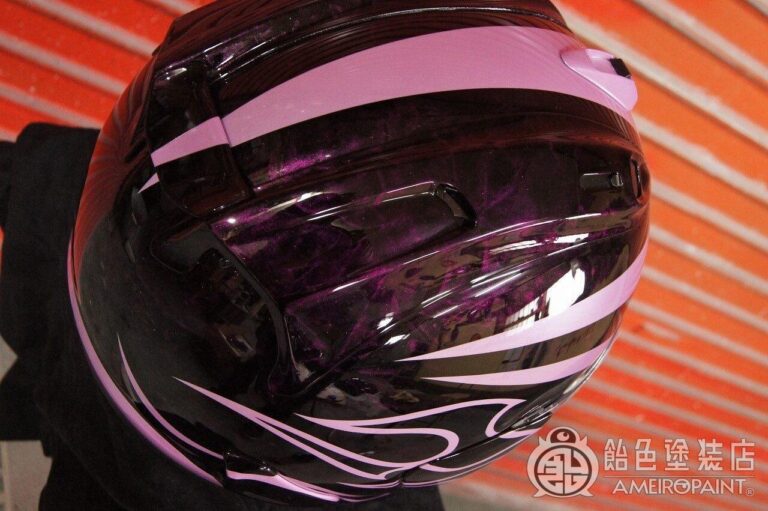 The fins have scallops that connect.
It's a small thing, but if you don't connect here, everything will be ruined.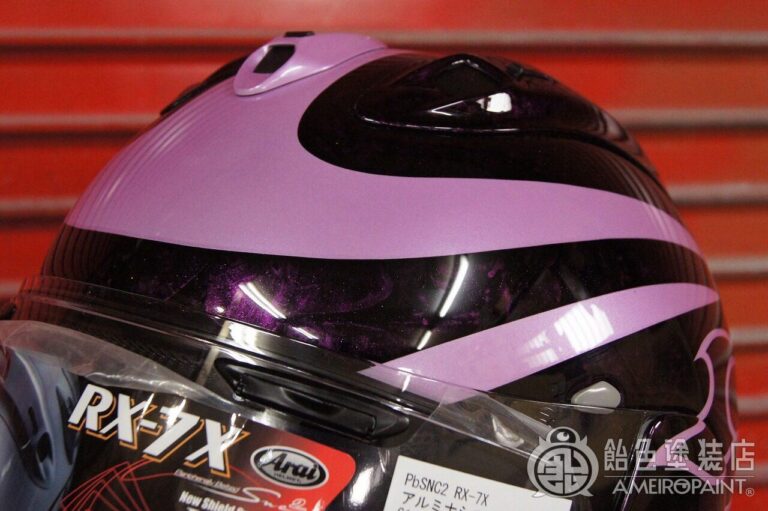 It seems that the Arai sticker will be pasted on the forehead, so the line is slightly removed.
OWNER
KITAMURA
CANDY PAINT
BASE
Solid-Black
Metallic(Warap)
Ultra-Mini-Flake
COLOR
Purple
Burple
Smoke
Purple-Pearl