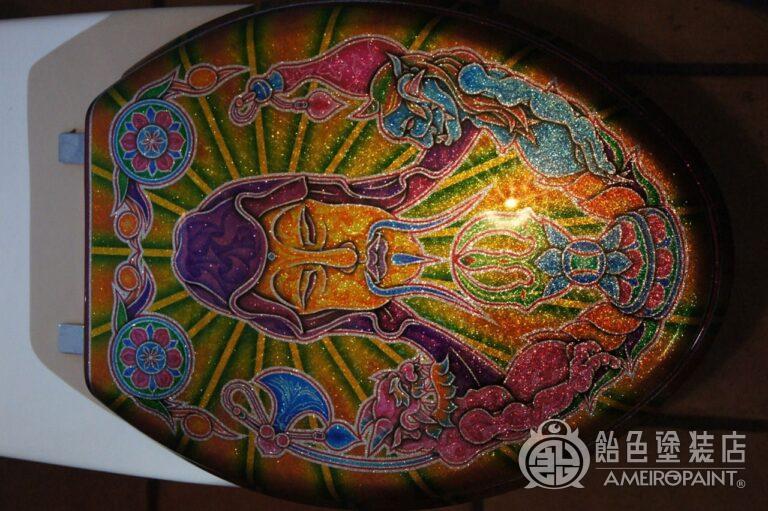 The theme is the story of En no Gyōja, a folk tale from Nara Prefecture.
The green and orange parts in the background are subtly filled with clear spinning to make it divine.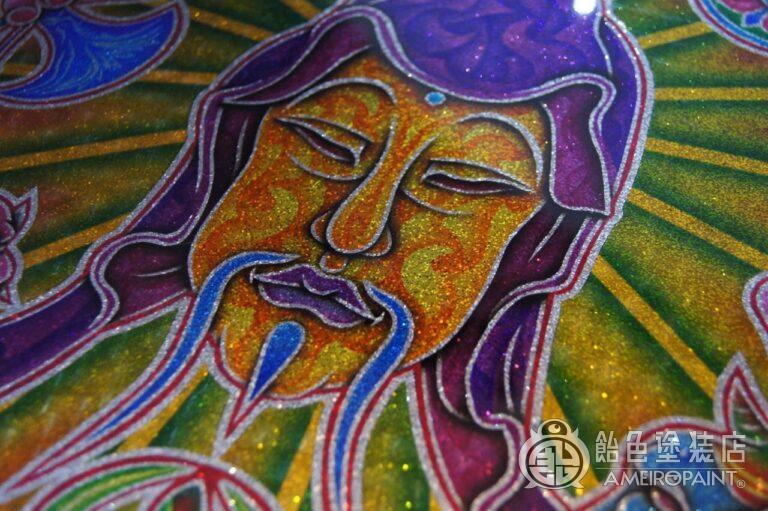 This person is En no Gyōja.
It is said that he actually existed as a person who is said to be the founder of Shugendo.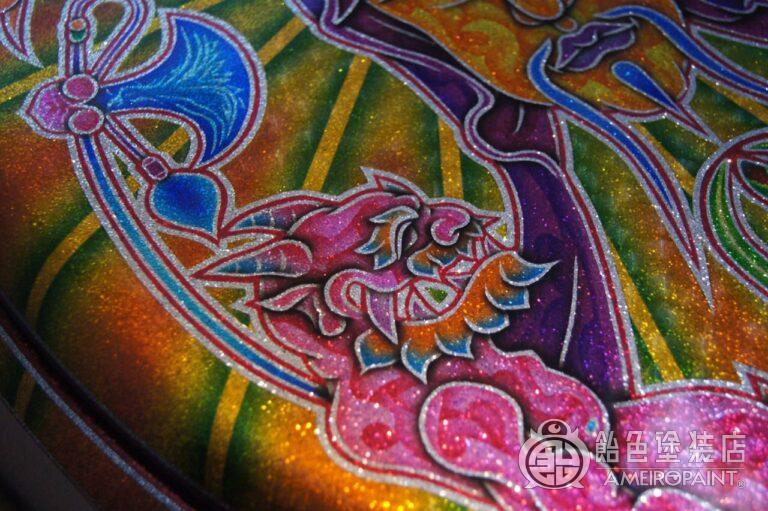 A couple of demons who were doing bad things on Mt. Ikoma.
The red-horned demon is her husband ZENKI.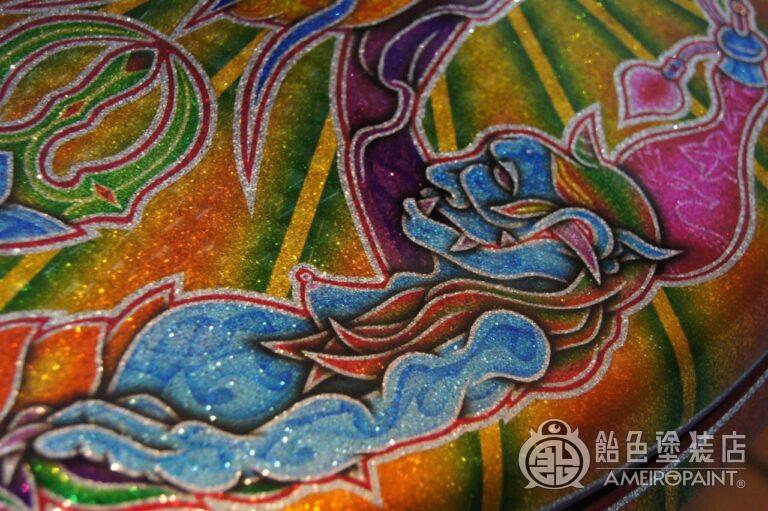 And blue demon is his wife, GOKI.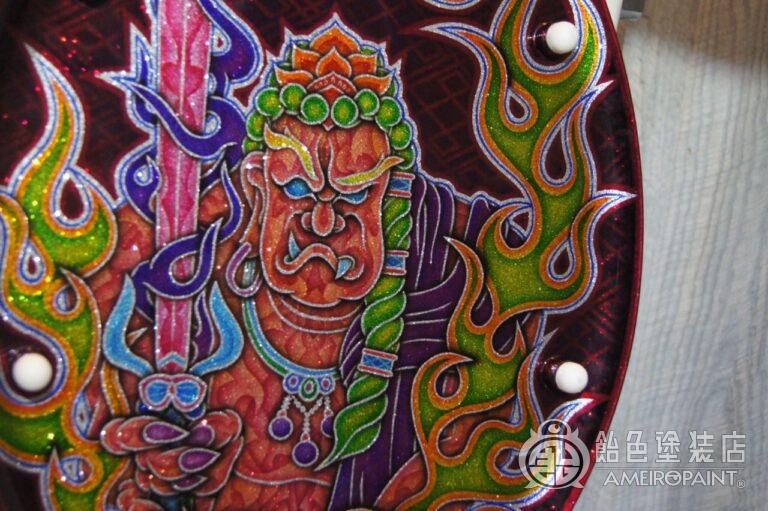 En no Gyōja's special move? It is said that he caught demons with Acala's secret method.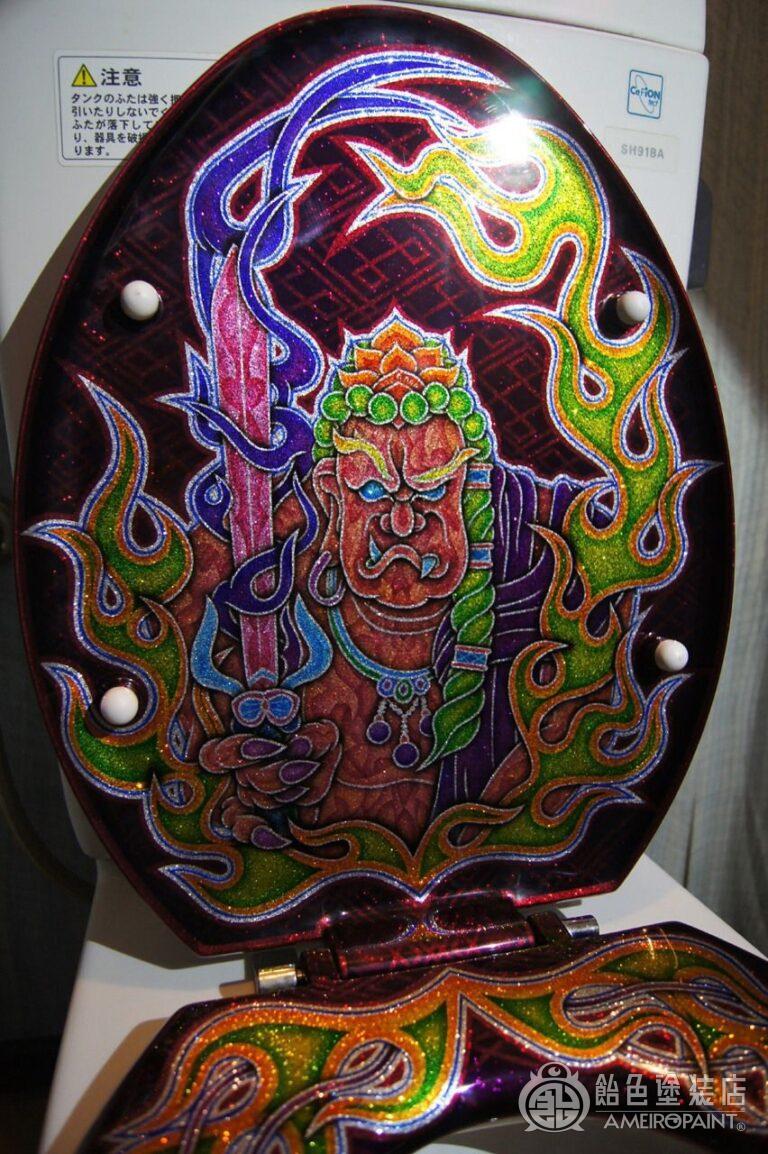 Acala's back has a Japanese pattern.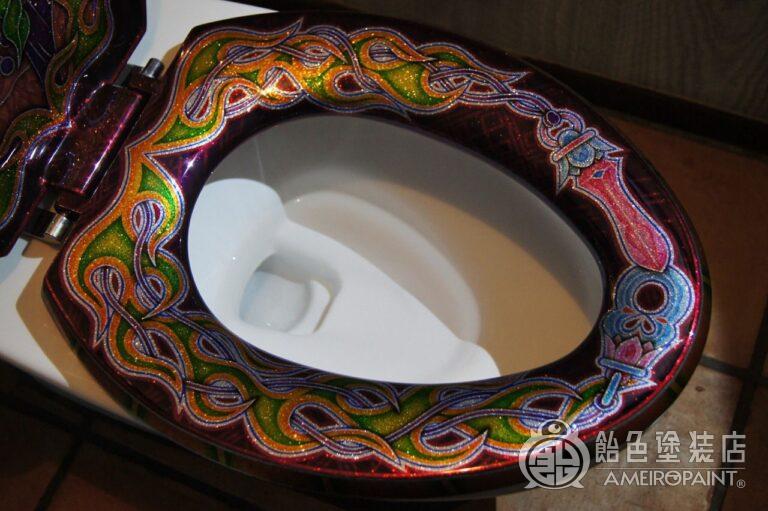 Of course, the seat is also custom painted ♪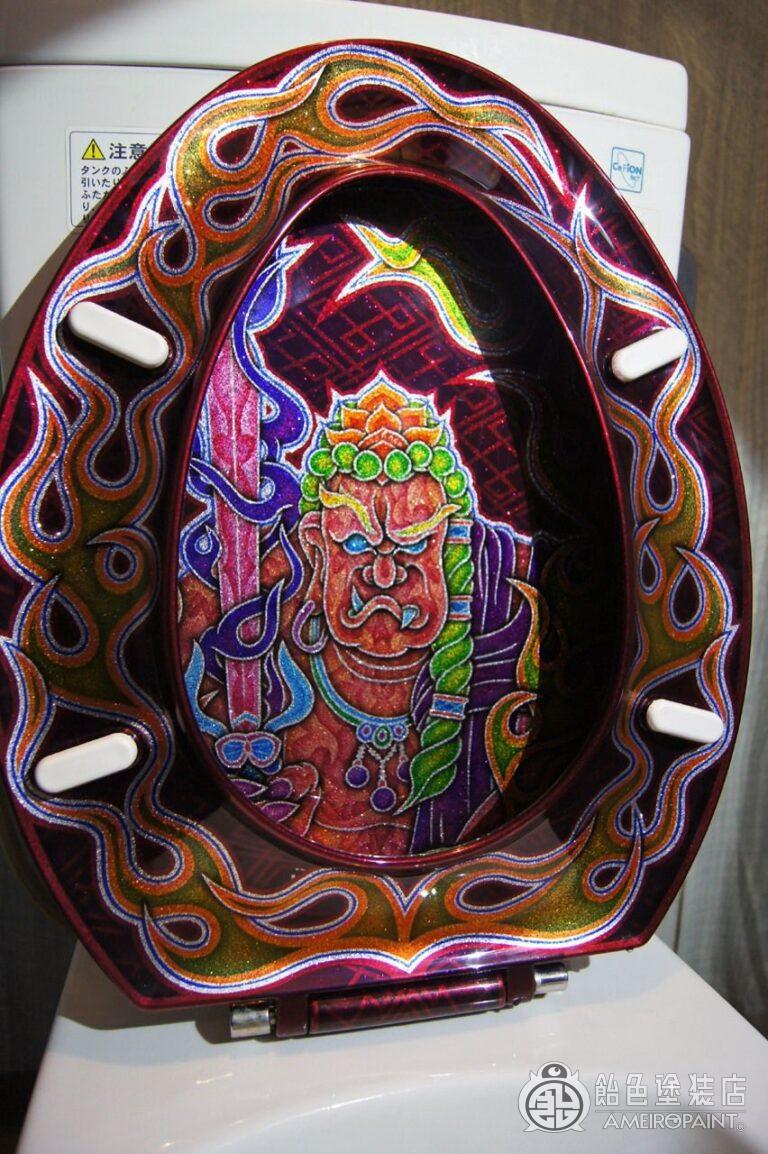 The back of the toilet seat also contains Flames.
It has become Flames with a slightly different color.
HRCS2013 "Throne Lid" custom paint contest entry.
We exhibited pops like this side by side.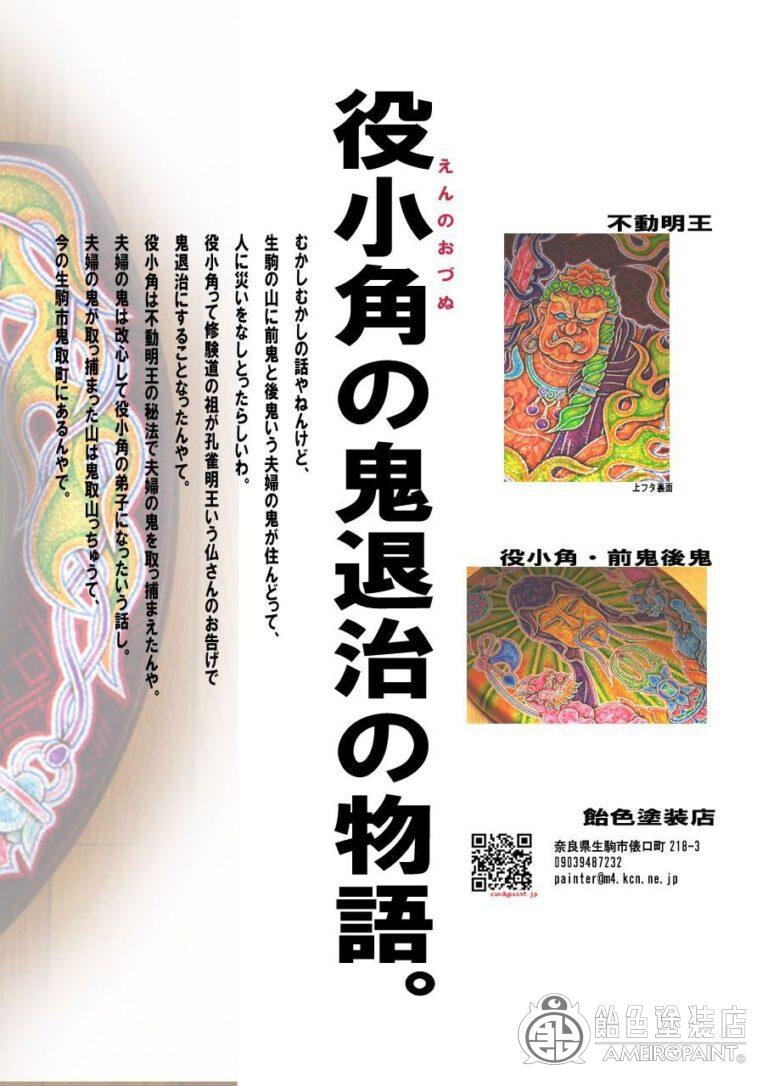 OWNER
AMEIRO
CANDYPAINT
COLOR
Brandywine
Wild-Cherry
Oriental-Blue
Cobalt-Blue
Burgundy
Tangerine
Organic-Green
Purple
Pagan-Gold
Burple
Pink
Persimmon
Smoke