Custom paint on OGK's jet helmet.
There are four themes, the first is a yellow-green candy color.
Considering other entanglements, I made a black base with metallic and blurry graphics and mini flakes with a dark tone of yellow-green.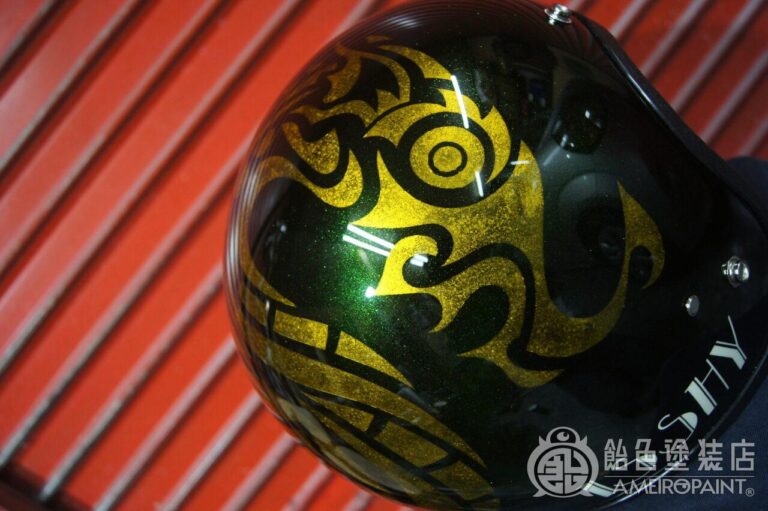 The second is the gold seahorse.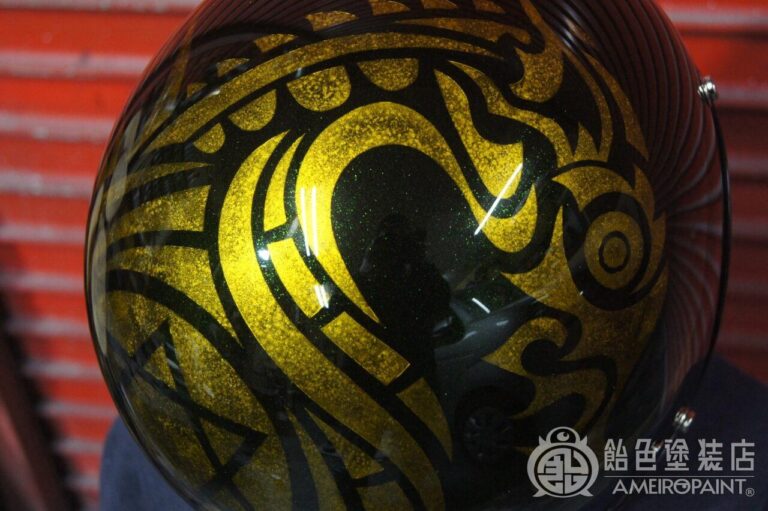 I wanted to add a texture, so I hit the metallic with a sponge and painted it.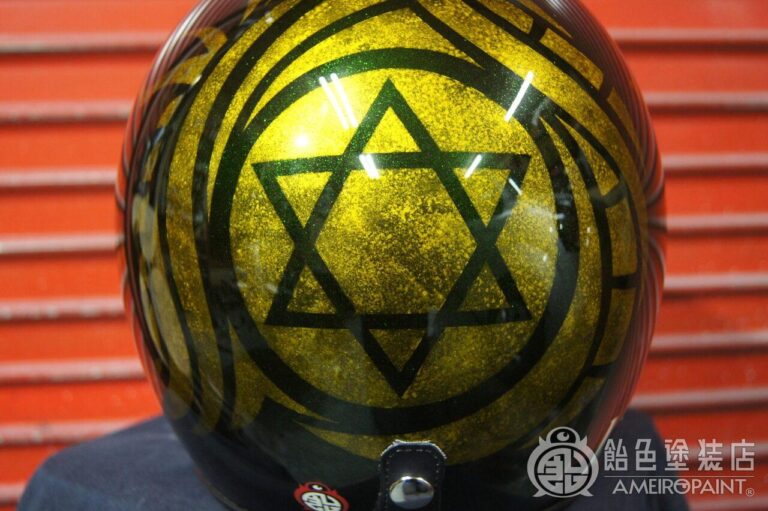 The third is the six-pointed star, to the abdomen of the seahorse in the back center.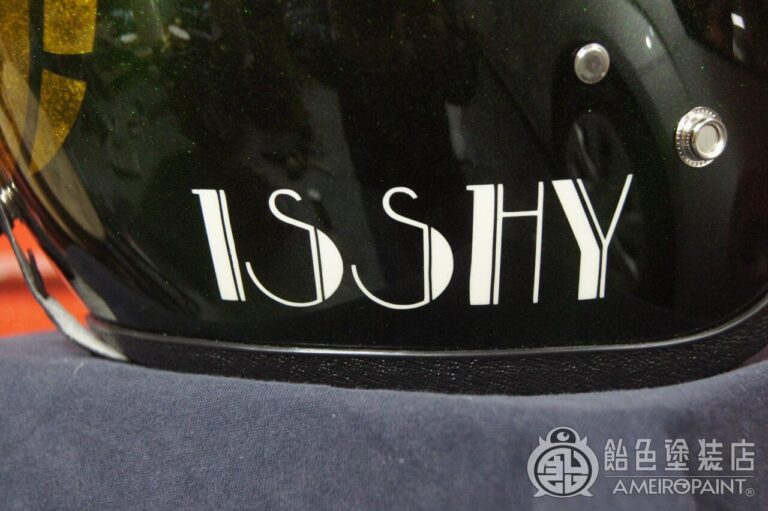 The fourth is the owner's pen name and designated characters in solid ivory.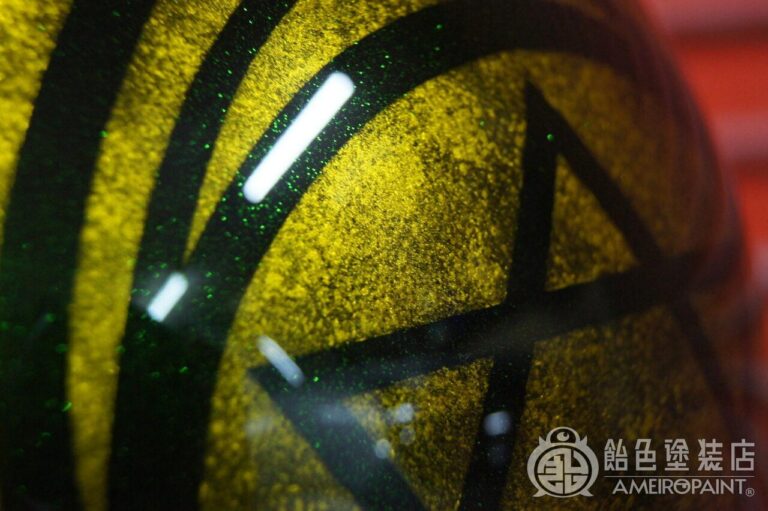 The metallic unevenness creates an atmosphere.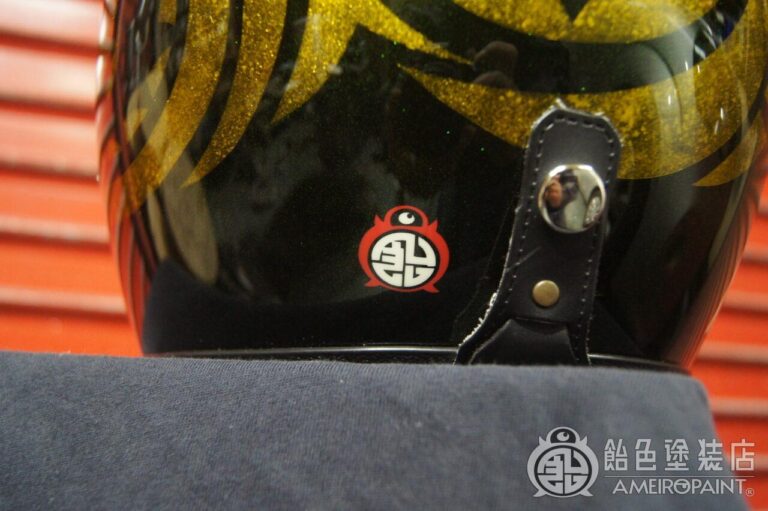 In addition, the new AMEIRO logo ♪
OWNER
ISHII
CANDYPAINT
BASE
Solid-Black
Metallic
Mini-Flake
COLOR
Pagan-Gold
Organic-Green