Asymmetrical design.
The left side is 'Moon' designed as a motif.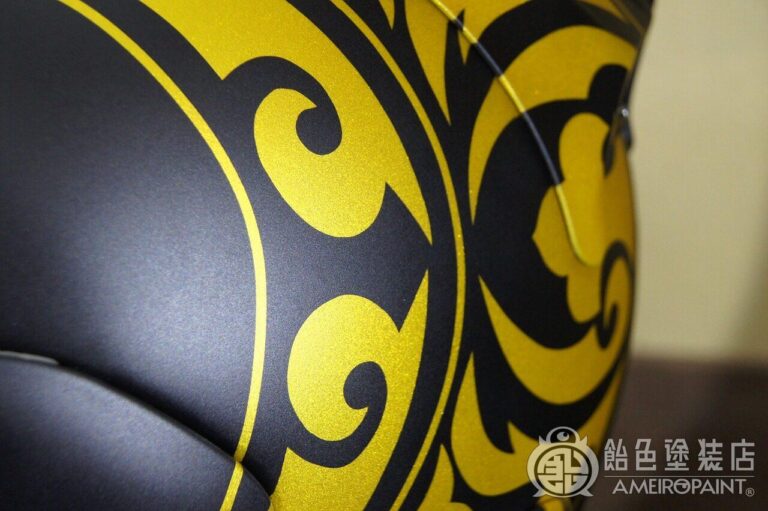 Since candy flakes are the base, it glows dull.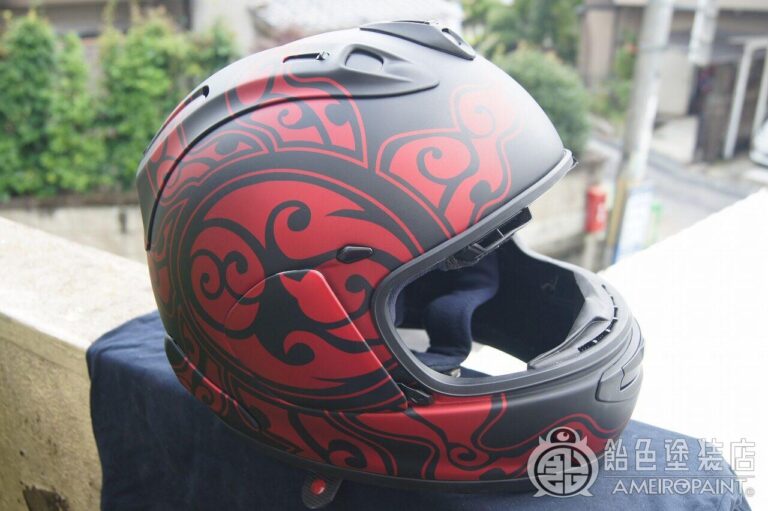 The right side changes color and the motif is 'sun'.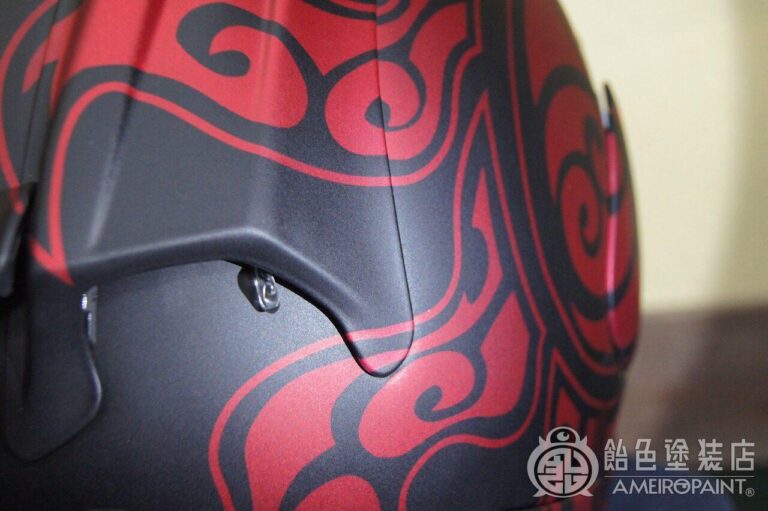 This is also a candy flake base.
I could not shoot well, but it also glows dull and sparkling.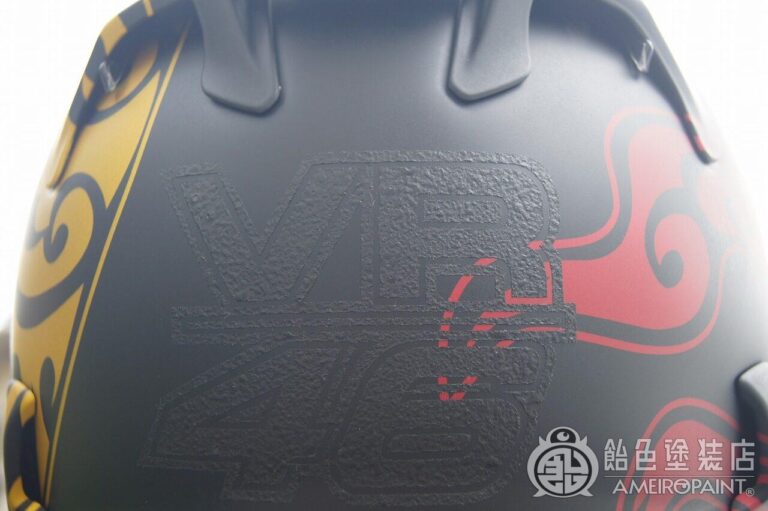 In the back of the head there is a specified logo under the coat.
One point undercoat also makes the atmosphere quite ♪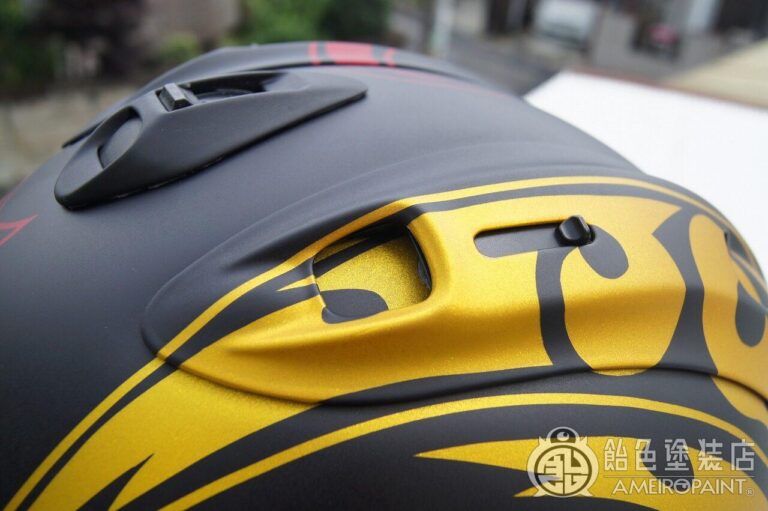 When you open the vent cover, the graphic appears.
カスタムペイント ARAI RX-7 艶消しキャンディ
OWNER
KYO
CANDYPAINT
BASE
Solid-Black
Metallic
Mini-Flake
COLOR
Brandywine
Pagan-Gold
PAINT PROCESS
-Japanese Page-