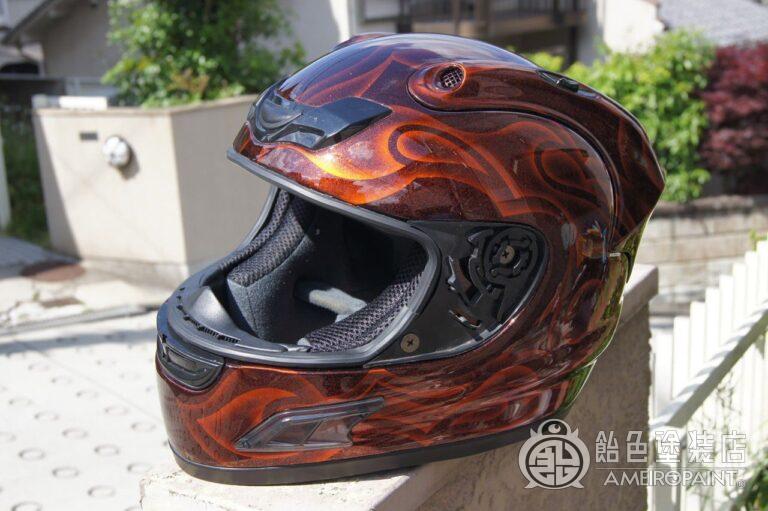 First order from foreign countries ♪
Orange's own owner's bike graphics.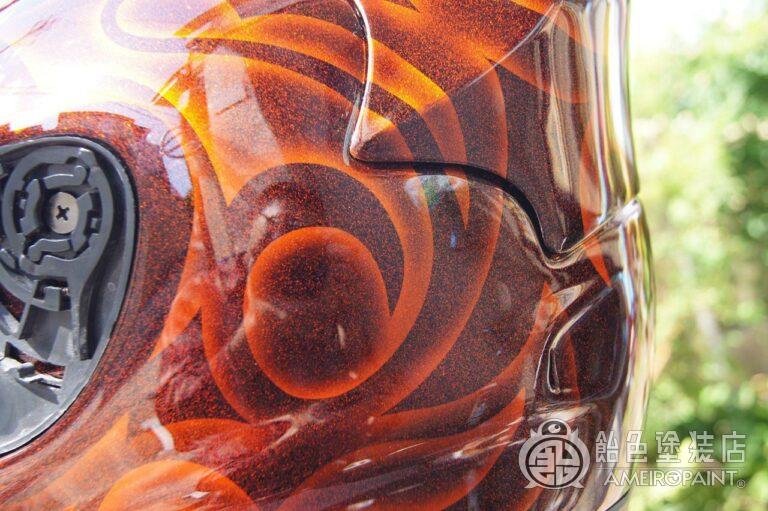 The graphic is put in metallic on the black base mini flake.
Flakes flicker smoothly blowing mini flakes on top of it.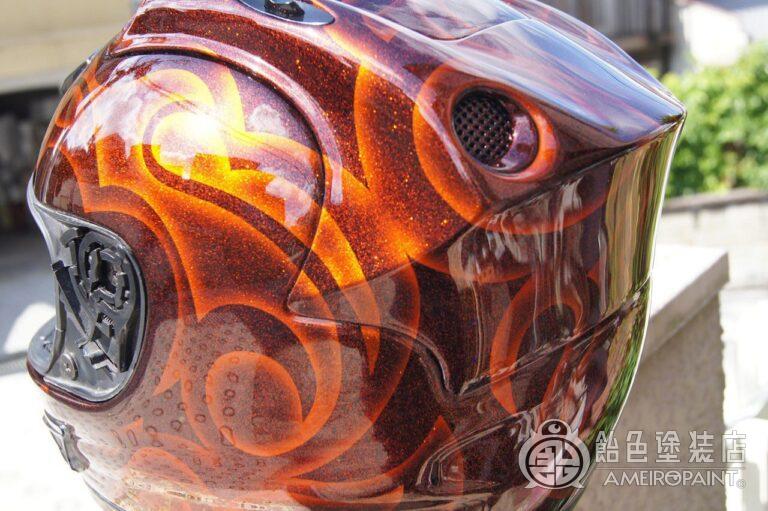 Graphic so that it connects to give a sense of unity to the cover.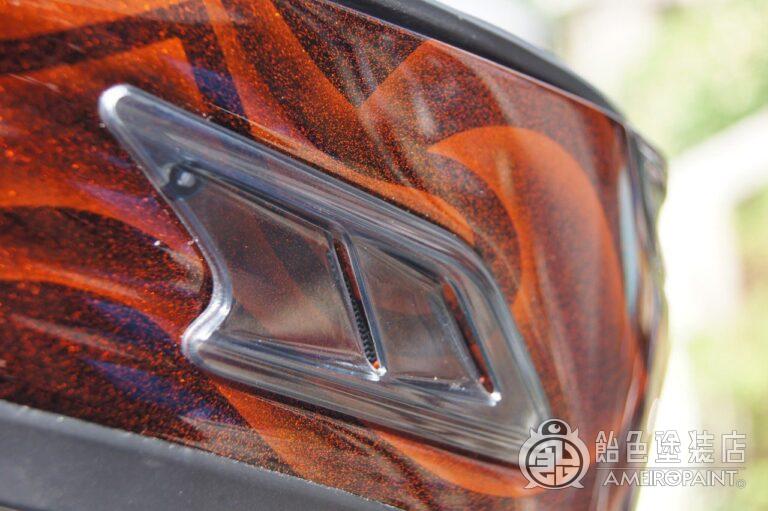 The cheek cover was transparent, so the graphic below insists casually.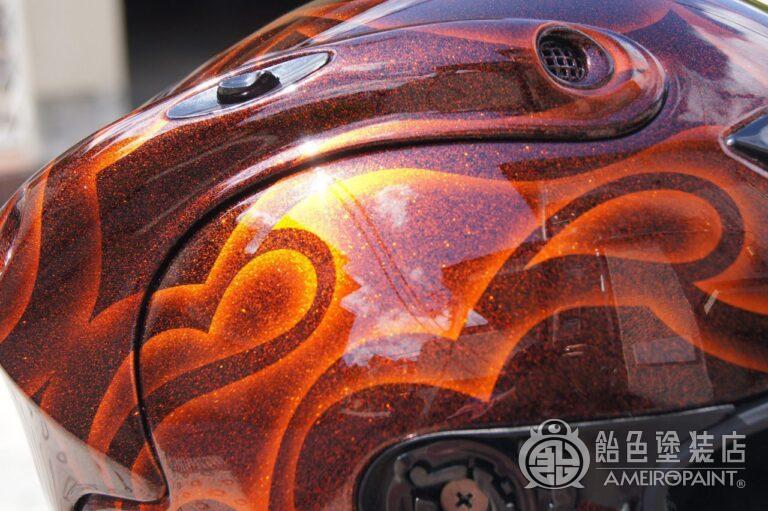 When it hits light, it changes to a vivid color because it uses Candy Yellow as a hidden taste.
CUSTOMPAINT Nitro Full Face Helmet
OWNER
Dan Lang
CANDYPAINT
BASE
Solid-Black
Mini-Flake
Metallic
PAINT PROCESS
-Japanese Page-