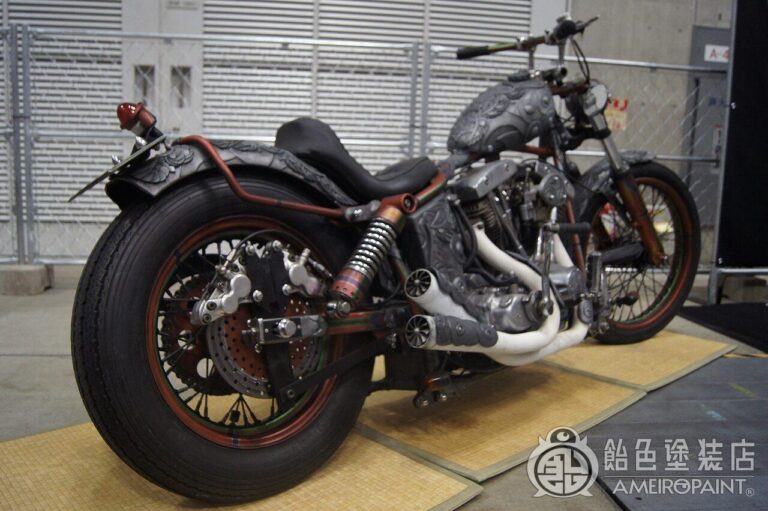 Harley shovel head of the 6th color change,
The current theme is [If a craftsman from the Nara period paints a motorcycle].
The exterior is a relief with the image of roof tiles.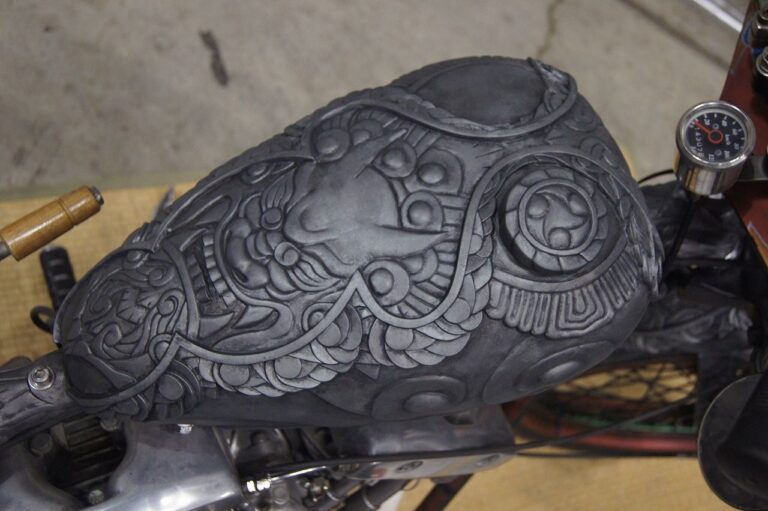 I designed it because I thought it would be fun to have a tile like this.
The main tank top has the effect of preventing pranks and amulets.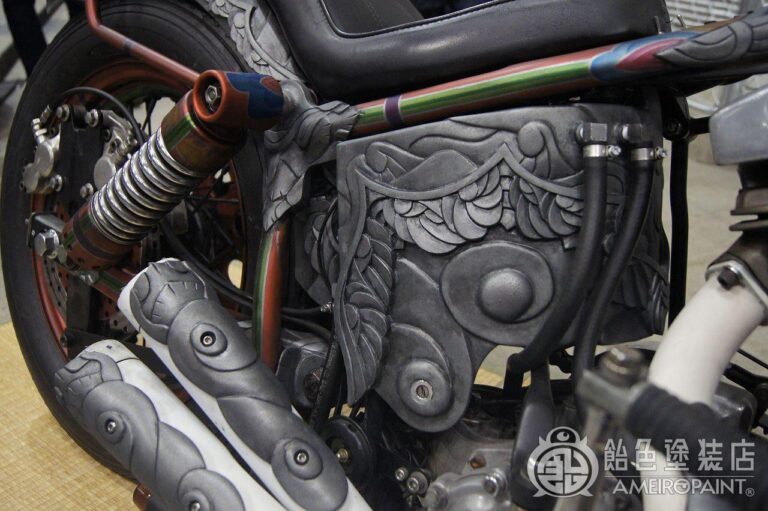 The oil tank is extended by welding an iron plate, and the key box is embedded.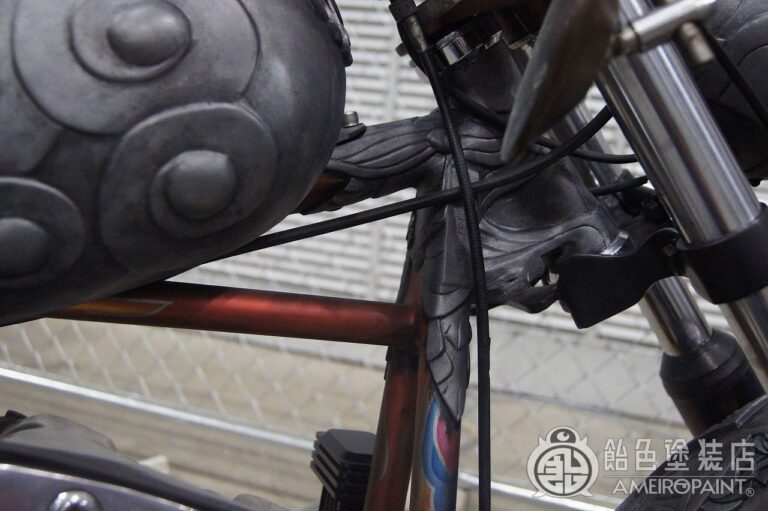 There is also a relief around the neck.
I put a relief in the key point of the frame.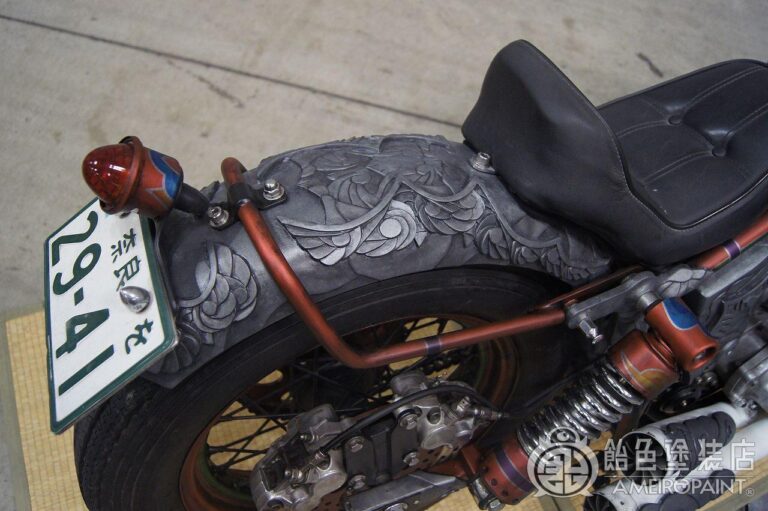 The rear fender is also made of tiles, and the colored parts other than the tiles are vermilion, which is the image of a pillar.
Inspired by the restoration coloring, the 9 colors are actually colorful.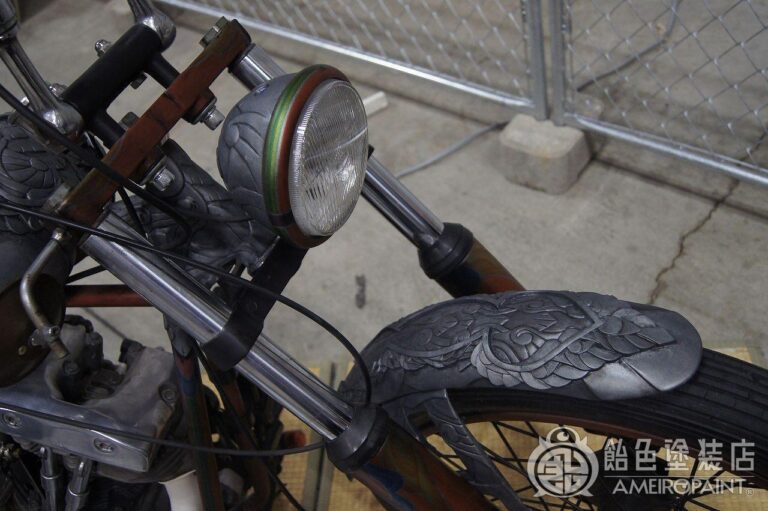 The color of the roof tiles is metallic, and the pillars are metallic with ultra mini flakes as the base.
Matte finish of aging treatment to give a slightly worn feeling.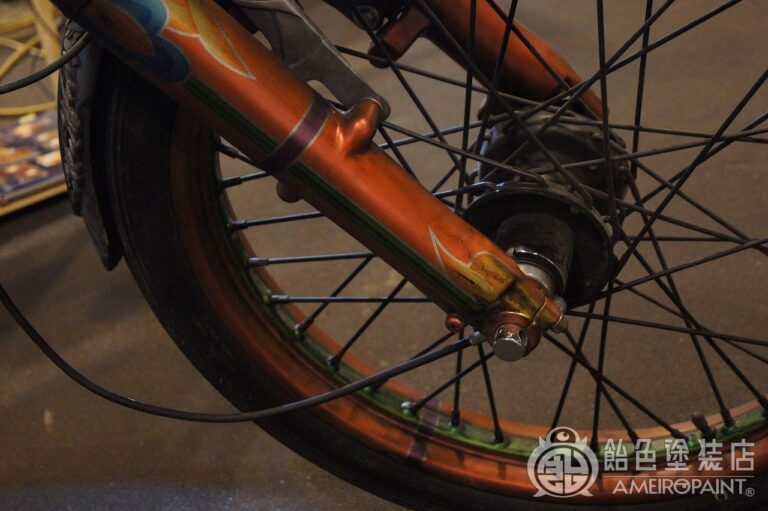 A matte finish on the candy flakes creates an indescribable flavor.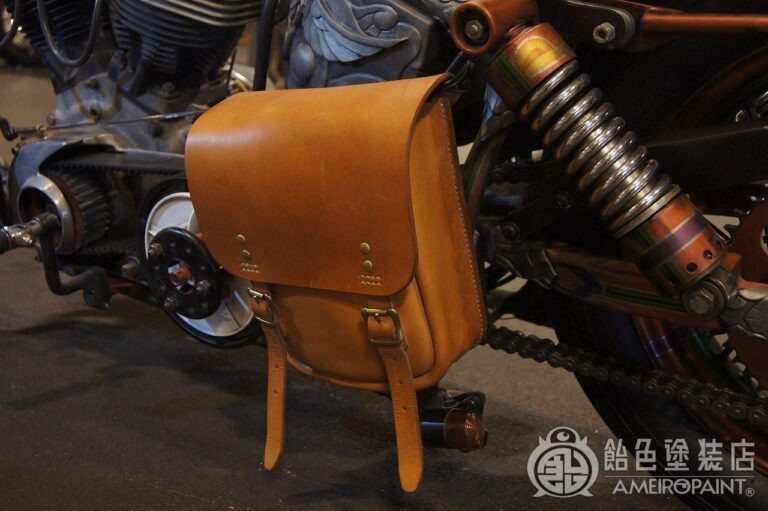 The saddlebags are made of torque leather.
It is set between the clutch and the rear suspension, and covers the length of the transmission and swing arm pivot because the base vehicle is FLT.
CUSTOMPAINT HARLEY-DAVIDSON 80FLT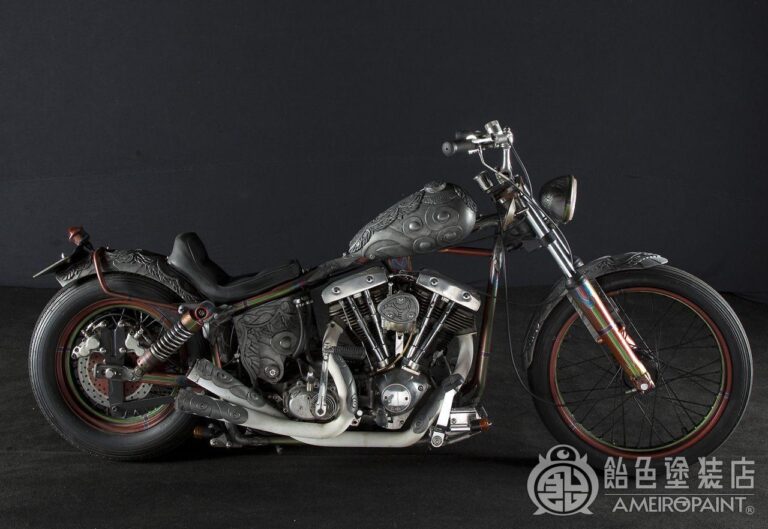 Yokohama Hot Rod Custom Show 2016
JOINTS CUSTOM BIKE SHOW 2017 exhibition vehicle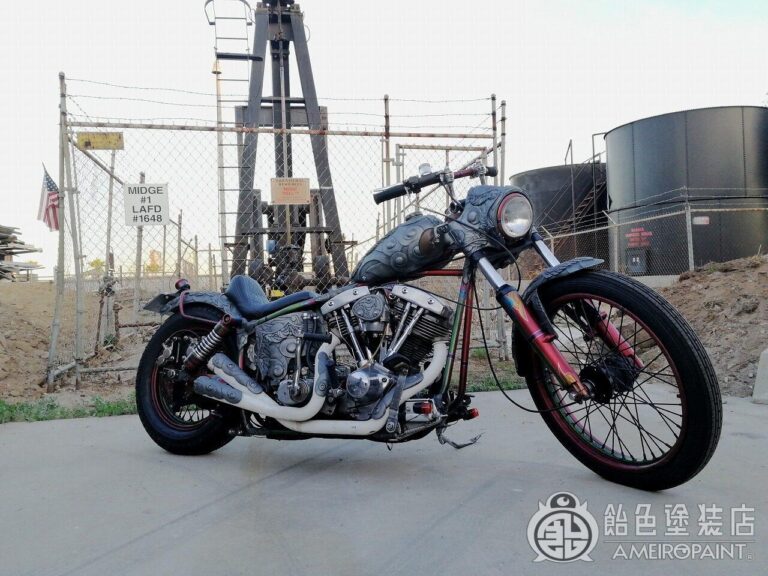 I made an additional nacelle and powered it up!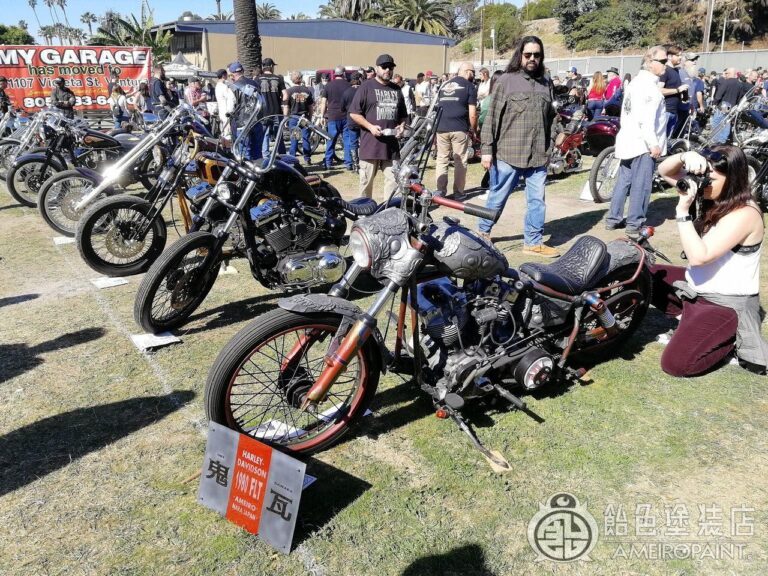 Exhibited at CHOPPER FEST held in Ventura, California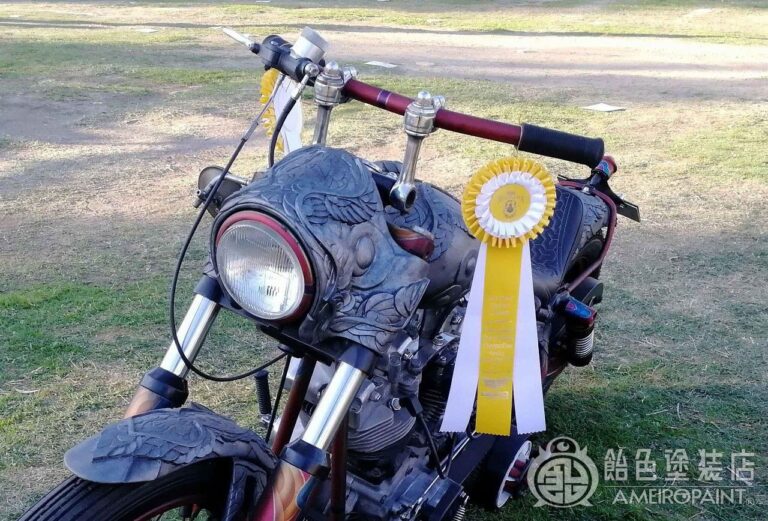 I received 3rd Place in two categories.
"koolest paint 3rd Place" "Radical Design 3rd Place"
Born free Show 10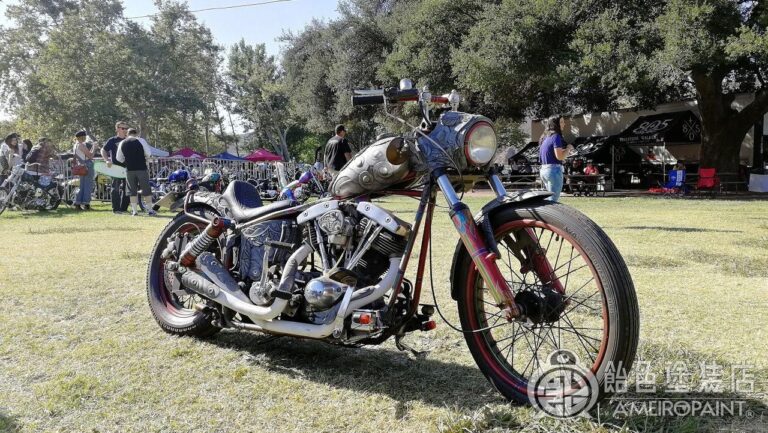 Born Free Show 10 Harley-Davidson 1980FLT
OWNER
AMEIRO
CANDYPAINT
BASE
Solid-Black
Metallic
Ultra-Mini-Flake
COLOR
Scarlet
Persimmon
Cobalt-Blue
Oriental-Blue
Tangerine
Spanish-Gold
Organic-Green
Pagan-Gold
Purple
SADDLE BAG
REPAINT