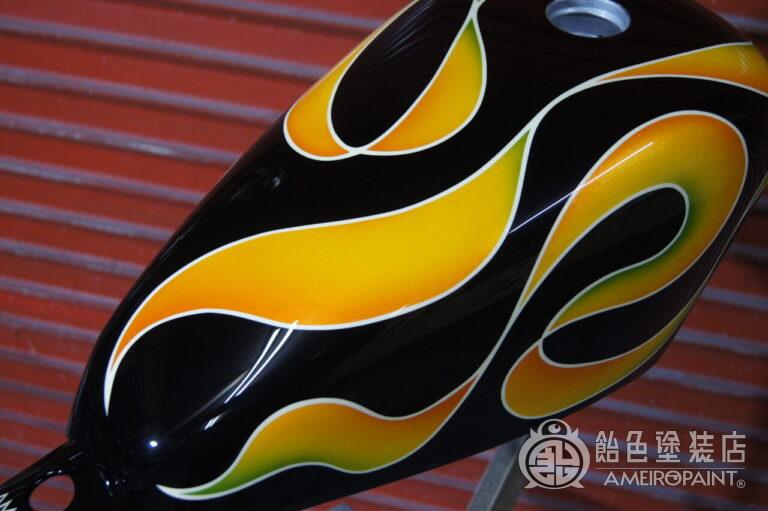 It is a custom paint that graphics a ribbon pattern on the Sportster tank.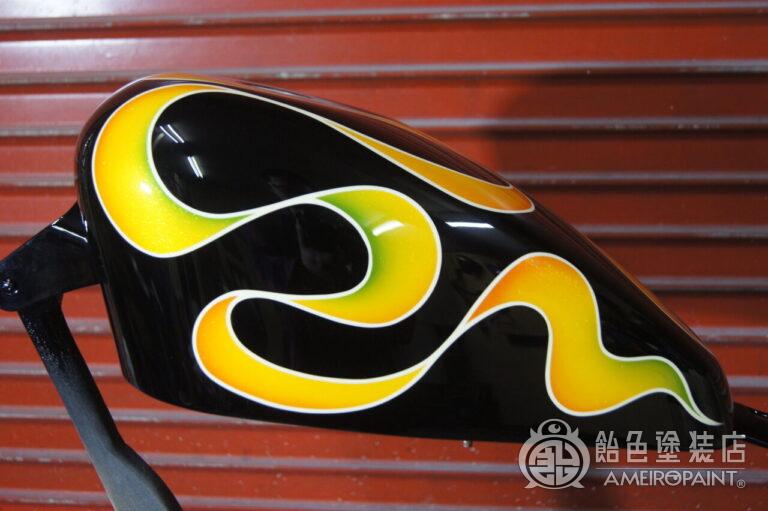 Left primary side.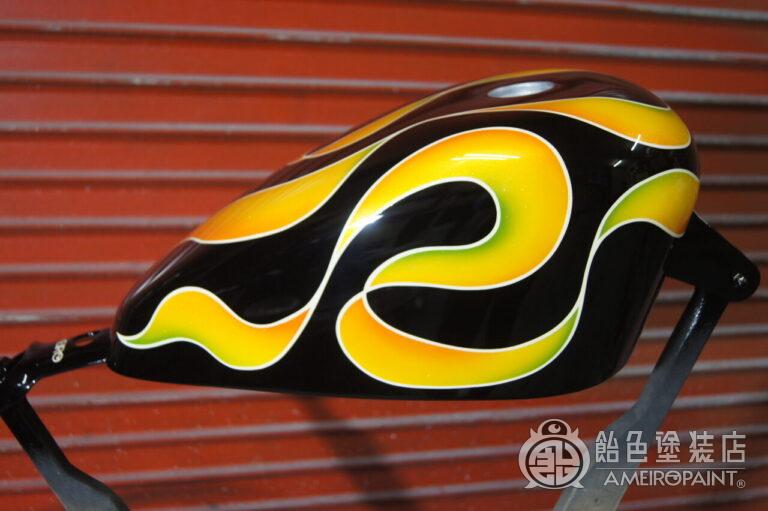 Right air cleaner side.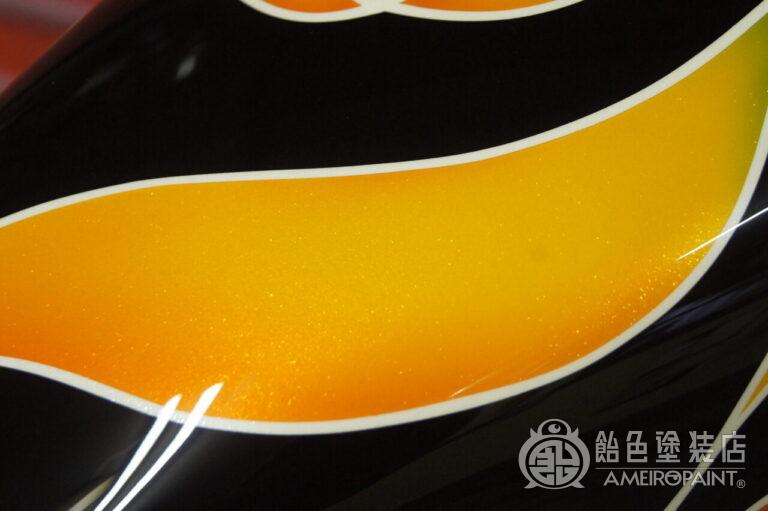 The coloring is candy pastel with white as the base color.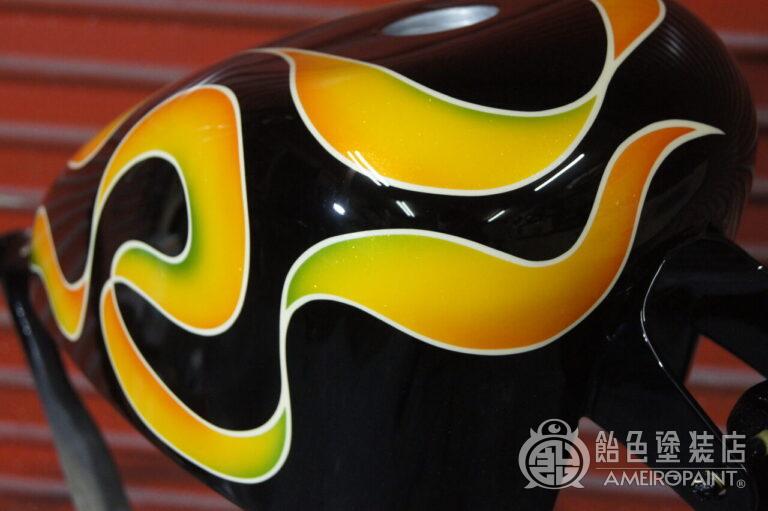 A gradation that connects candy green and candy orange with candy yellow.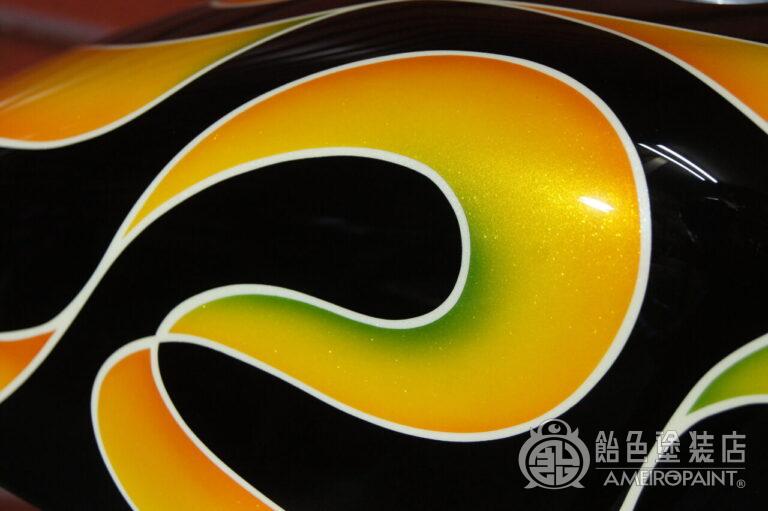 The white base color is sparkling with pearl and ice white.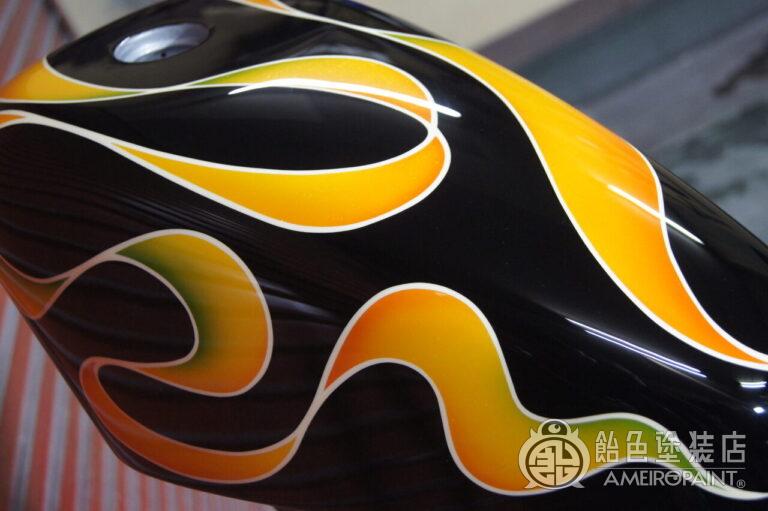 Designed with a solid black to tighten it up and a flowing ribbon pattern.
I got a picture of the assembly from the owner.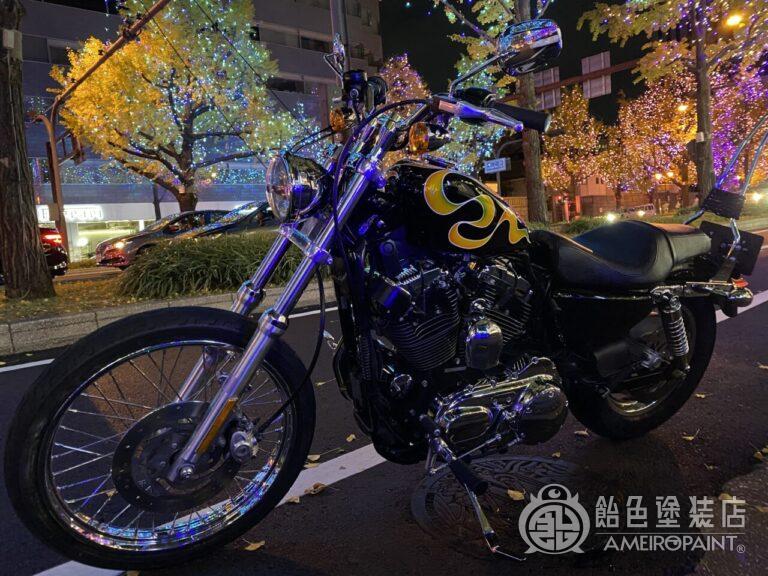 Illuminations are complementing the SportSter ♪
OWNER
NOJIMA
CANDYPAINT
BASE
Solid-Black
solid-Ivory
Pearl
Ice-White
COLOR
Tangerine
Organic-Green
Pagan-Gold
PAINT PROCESS
-Japanese Page-