I'm producing.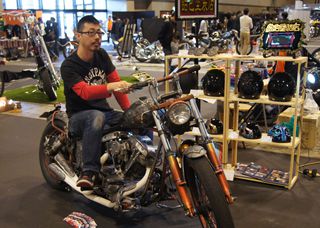 SATORU HATANO
Born : 1975
Gender : Man
♦Brief summary of career
Kyoto Seika University art department design department cartoon field graduation.
After graduation, it's assigned to a painting group in a glassfiber reinforced plastic solid modeling trade.
A basis of resin formation and painting is learned.
After that in teaching oneself custom paint is studied.
♦LICENSE & QUALIFICATIONS
■ Motorcycle Driver License (unlimited)
■ Chief organic solvent
■ Hazardous Materials handler
♦Address
630-0243
218-3, Tawaraguchicho, Ikoma-shi, Nara,Japan