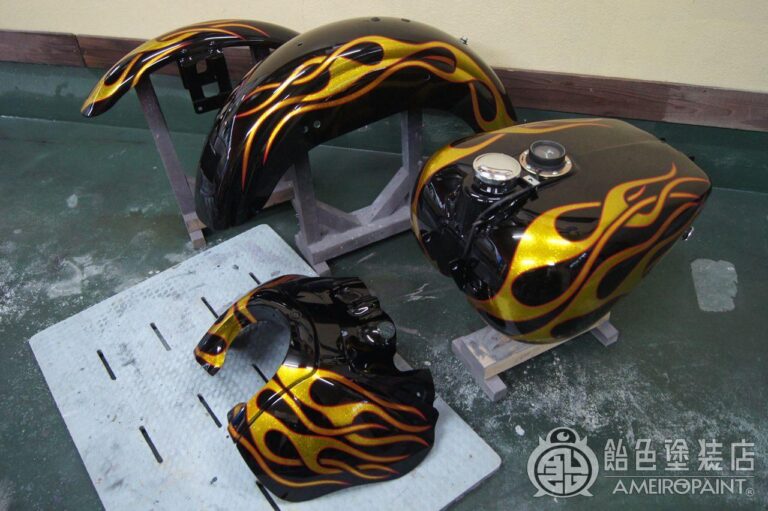 It is a custom paint of glaring flames to FXDX 4 points.
Tank, front and rear fenders and front cowl.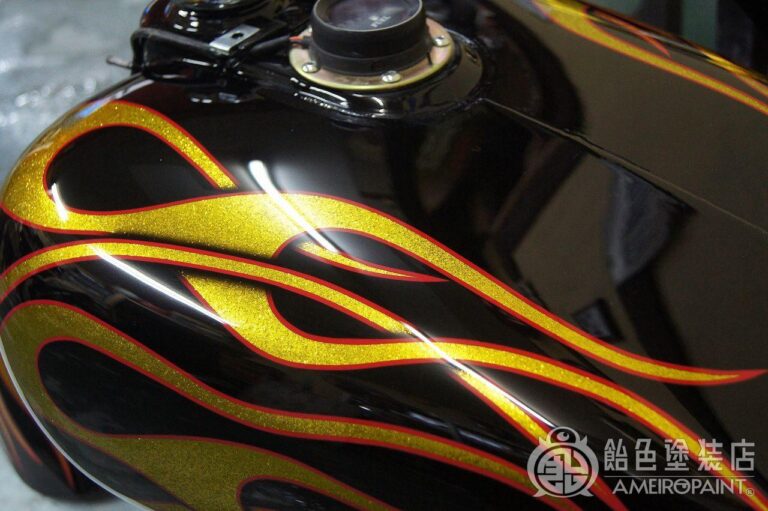 The gold flames are tightened with red pin lines and solid black.
Put a shadow under the intersection to create a three-dimensional effect ♪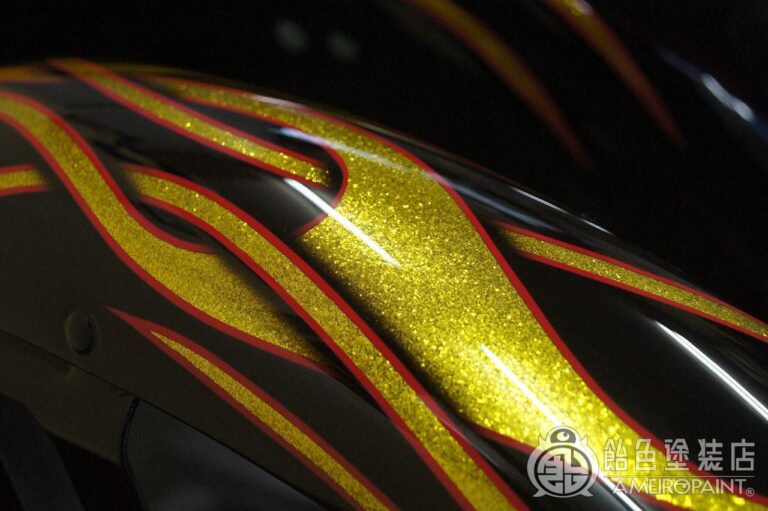 The color is simple Flames, but the intersecting design makes it unique.
The flakes on the base have mini flakes blown underneath to give the interstices of the flakes a shimmery look.

Flames has a symmetrical image, but the front fender is asymmetrical.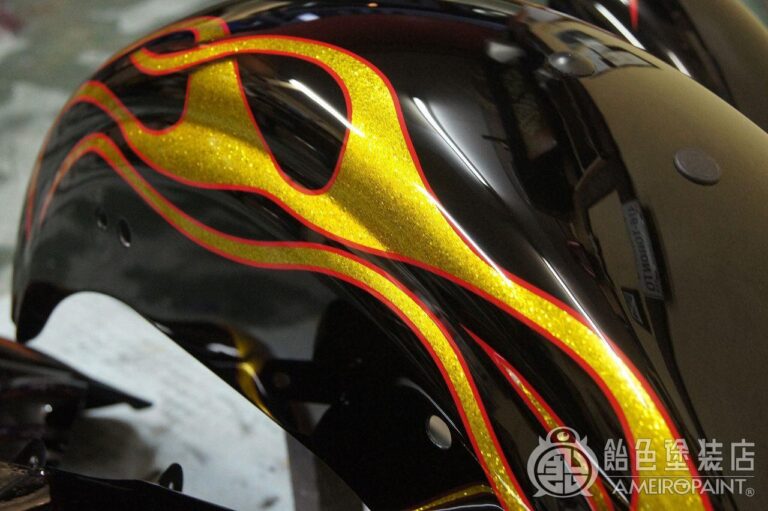 Flames, which seems to ignore the shape of the rear fender, is actually the line that bothered me the most.
This pin line is processed by masking.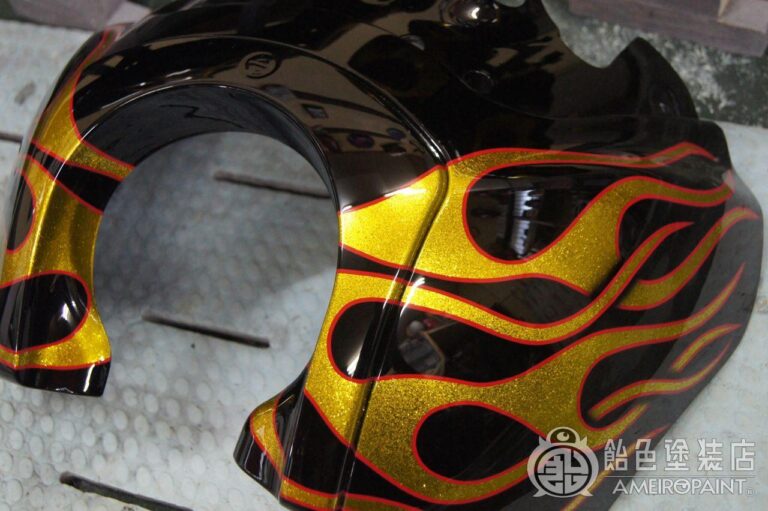 The two-piece cowl is designed so that the lines are connected.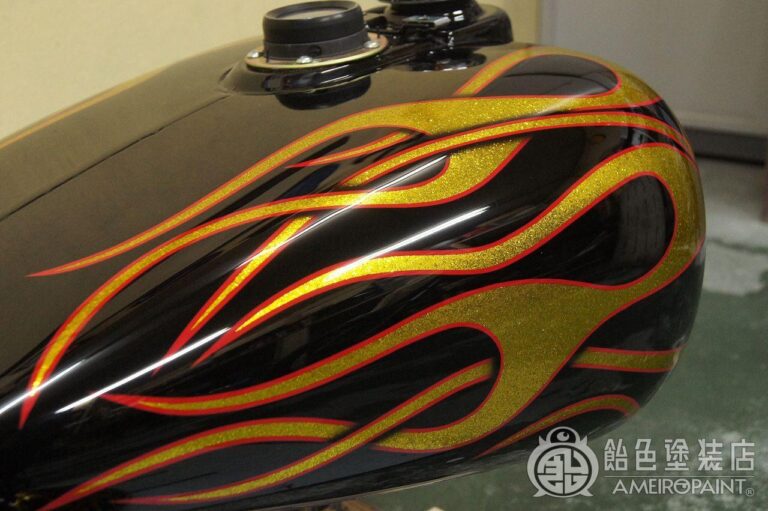 This angle is my personal favorite!
The owner sent me a picture after assembly ♪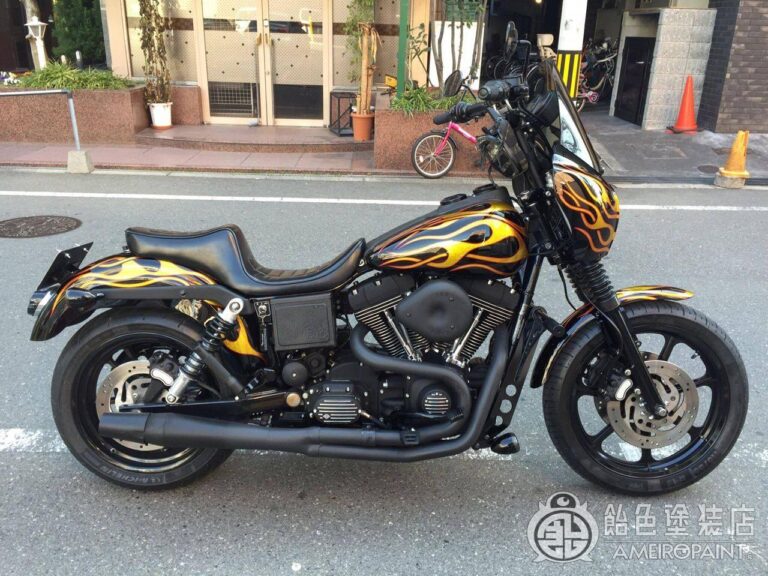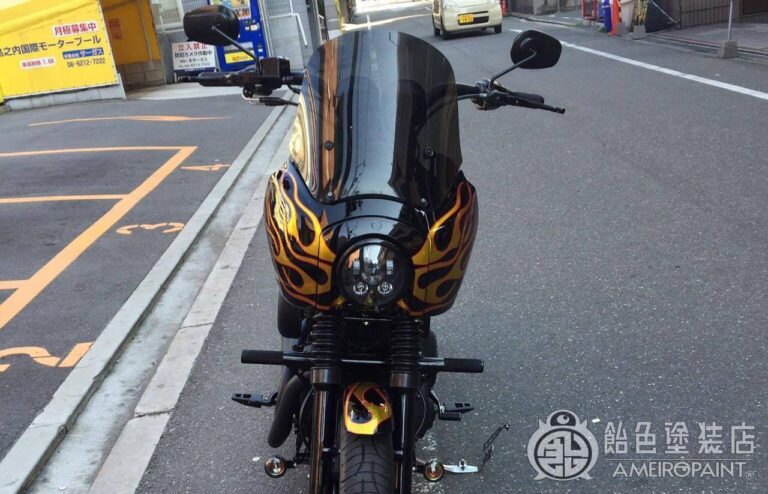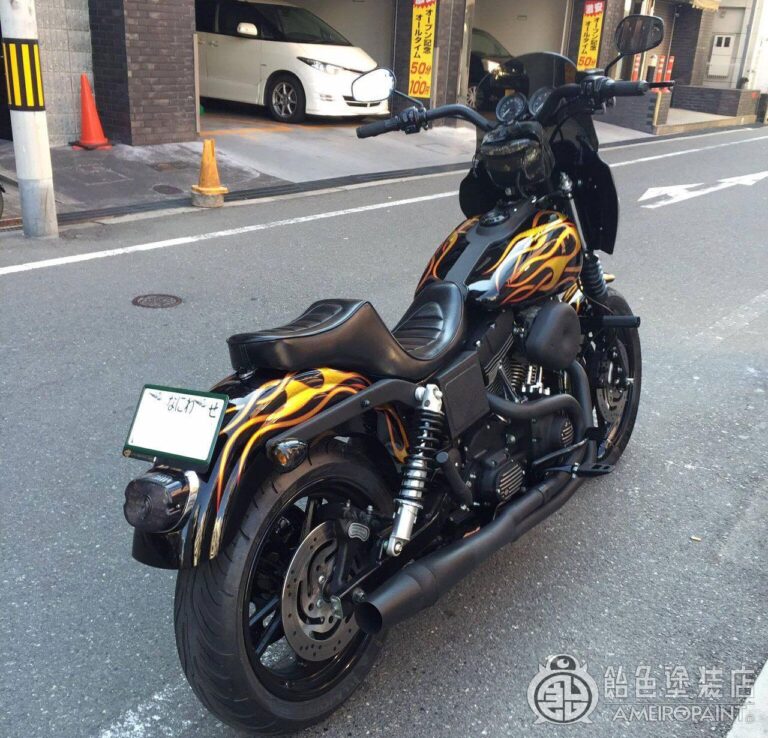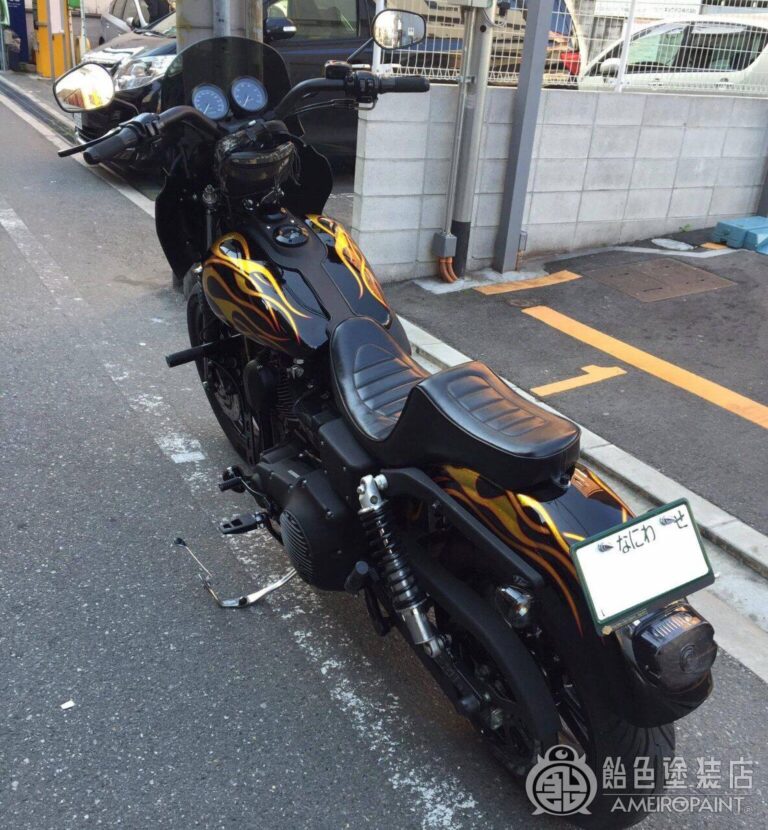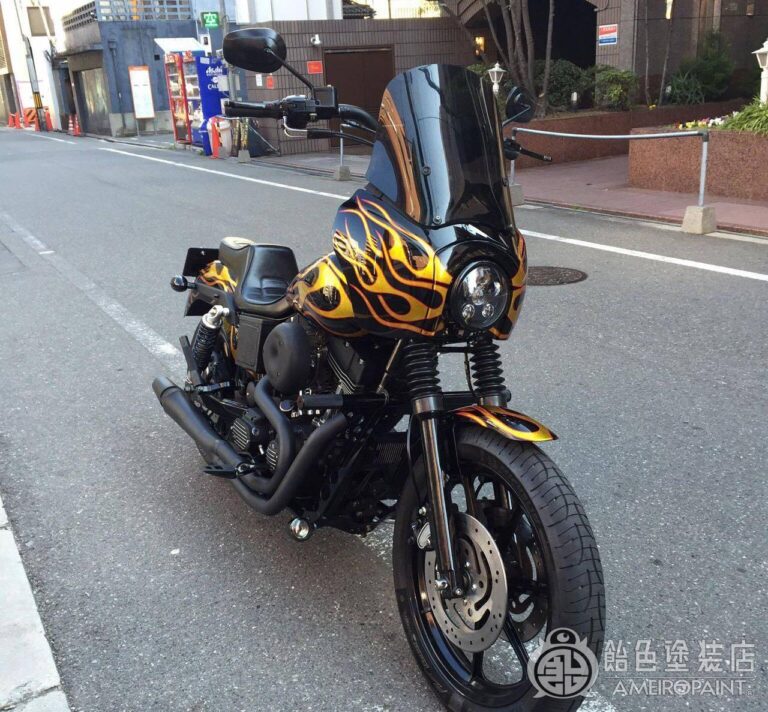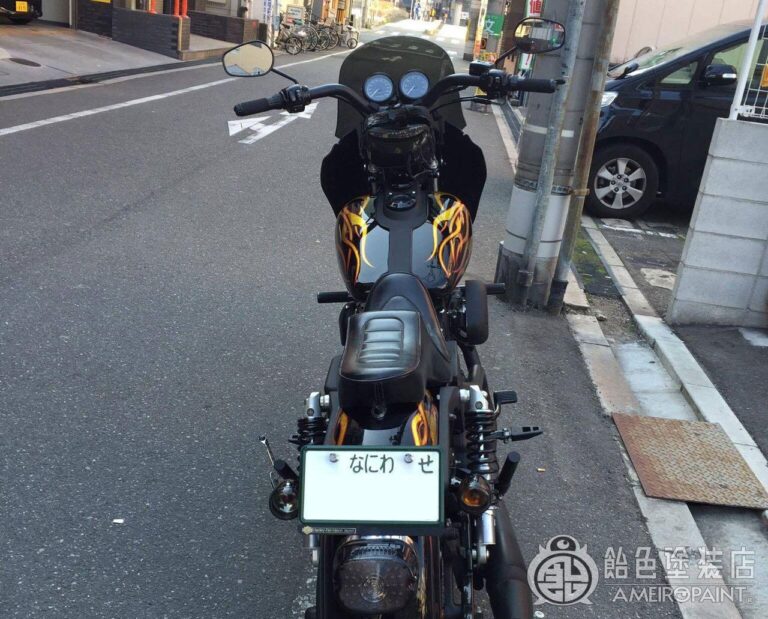 CUSTOMPAINT HARLEY-DAVIDSON 02FXDX
OWNER
FUJIMURA
BASE
Solid-Black
Metallic
Mini-Flake
Flake
PAINT PROCESS
-Japanese Page-