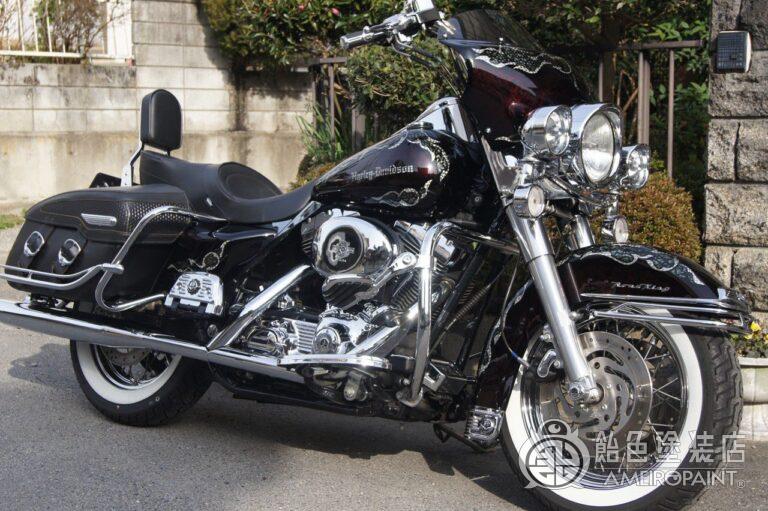 Custom paint with Leaf on Road King.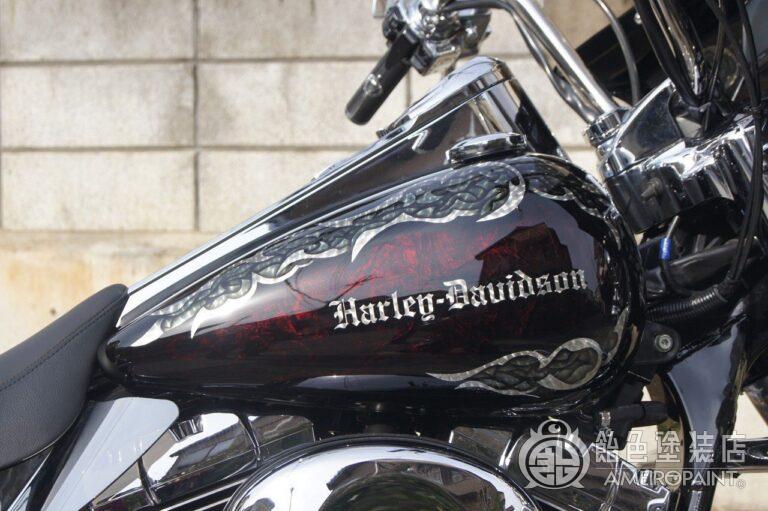 Two-tone wrap paint and solid black with silver leaf graphics.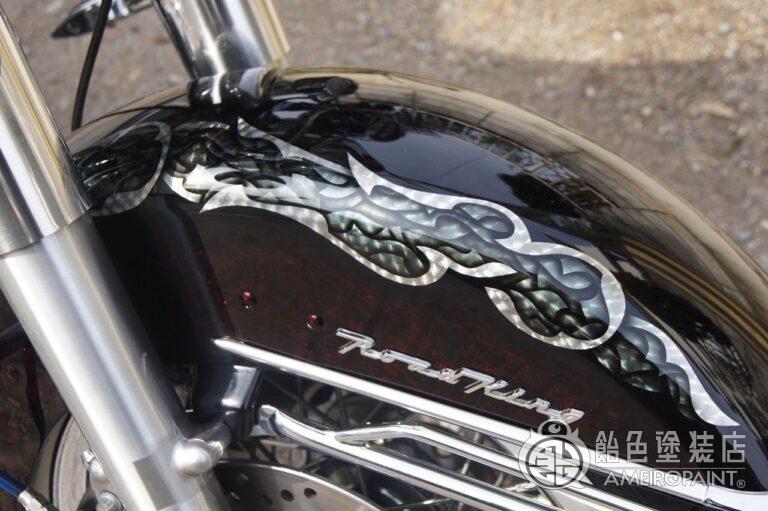 The leaf graphic is a shading specification with thin layers of solid colors.
The parts that look like silver are also faintly blacked out by one tone.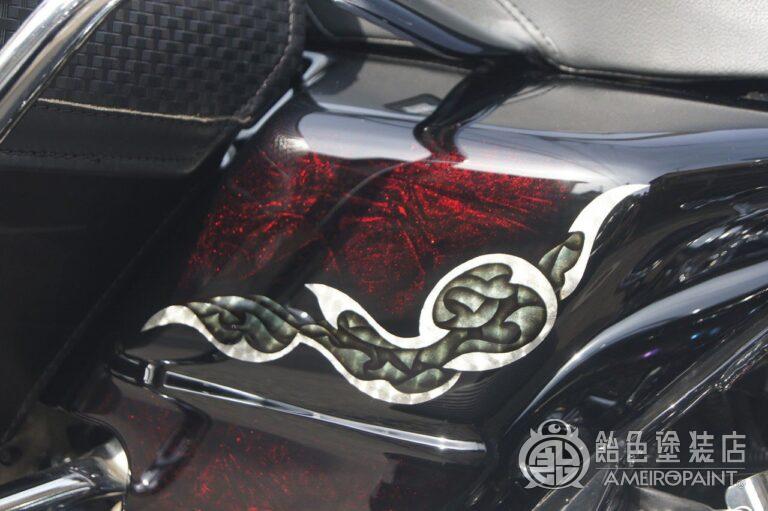 Simple to the side cover.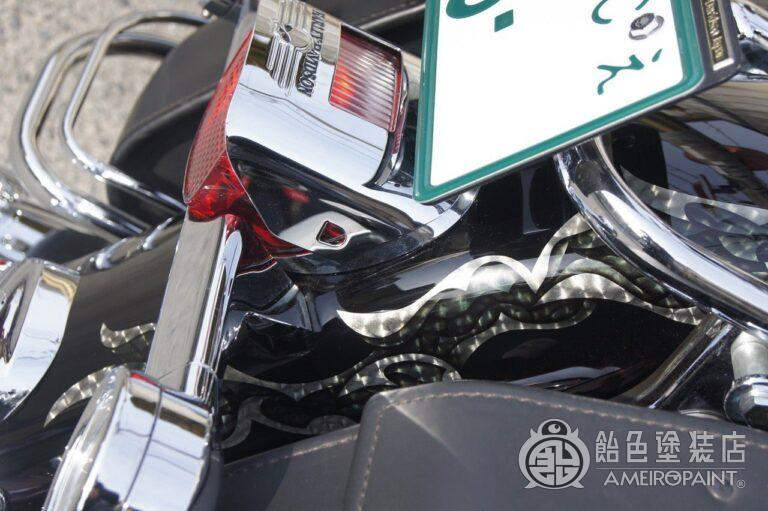 Graphics that are particular about places that are difficult to see.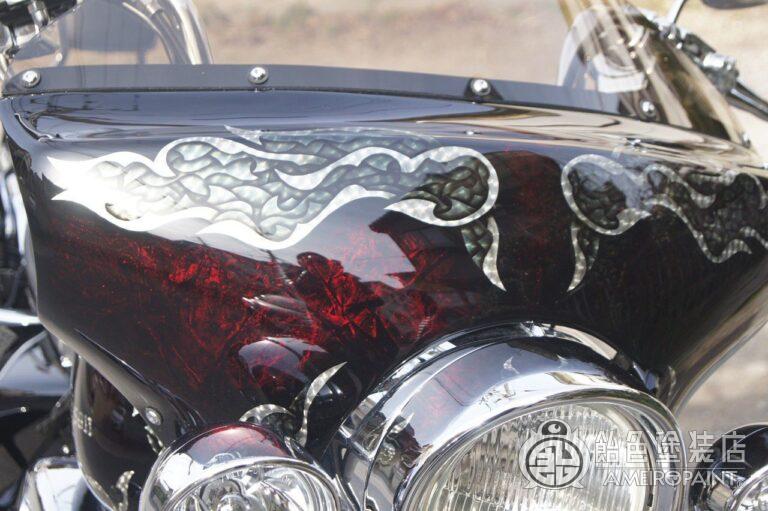 The unusually shaped front cowl is made by Ness.
The graphics are thicker than the other parts in order to make it more powerful.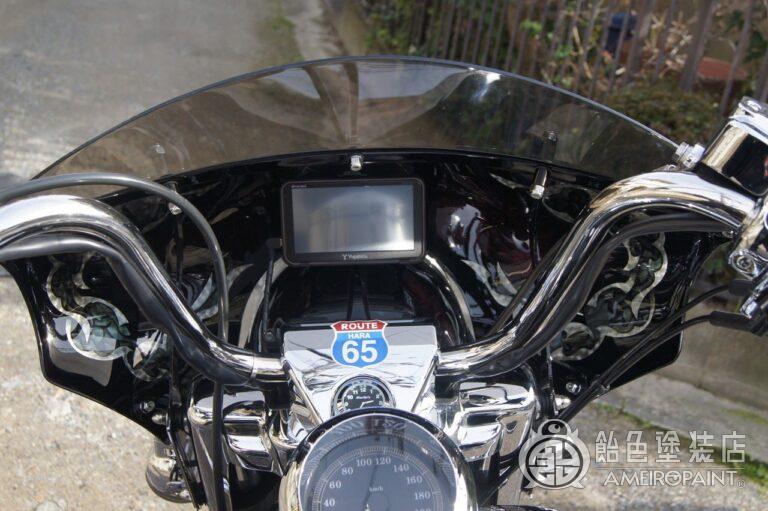 The back of the cowl that only the owner can enjoy.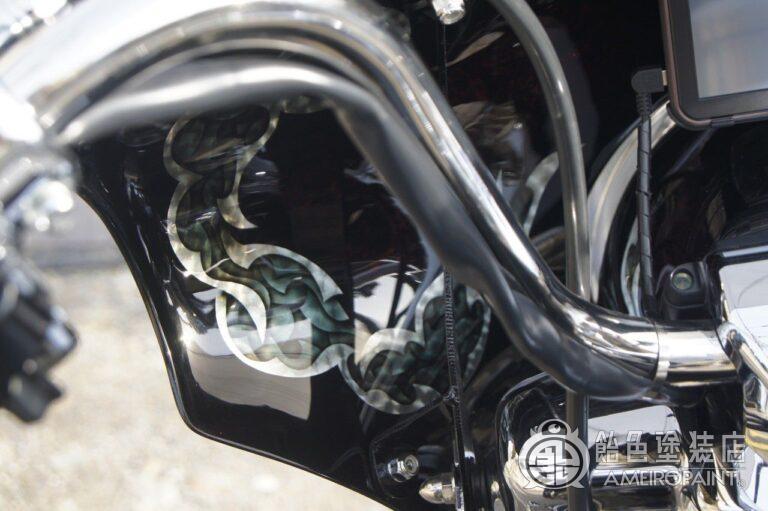 You can see it behind the handle like this.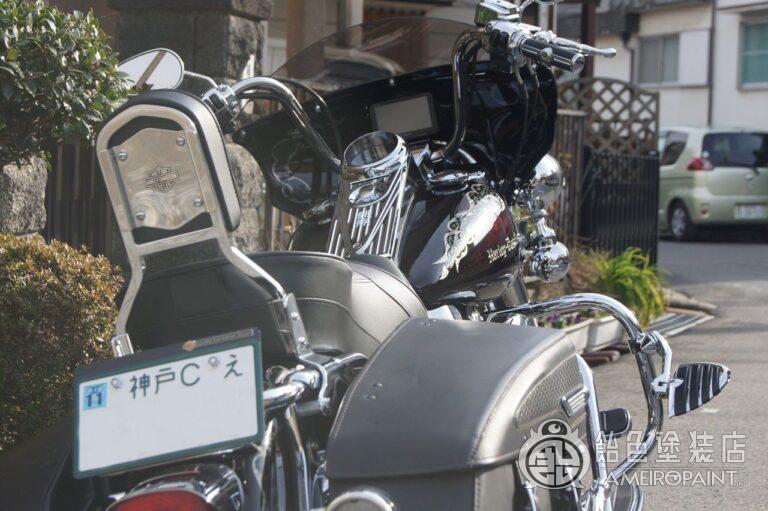 One of my personal favorites ♪
OWNER
SUGINO
CANDYPAINT
BASE
Solid-Black
Metallic(Wrap)
Ultra-Mini-Flake
Silver-Leaf
PAINT PROCESS
-Japanese Page-