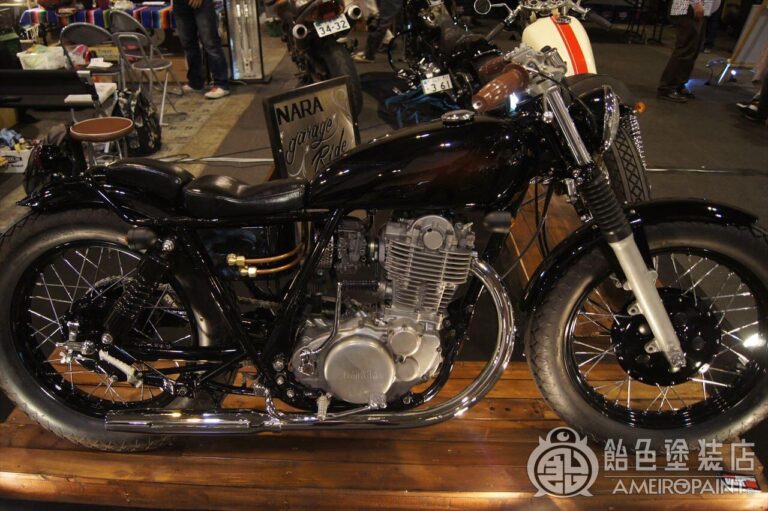 Tank and F/R fender paint.
It looks like a calm black SR, but…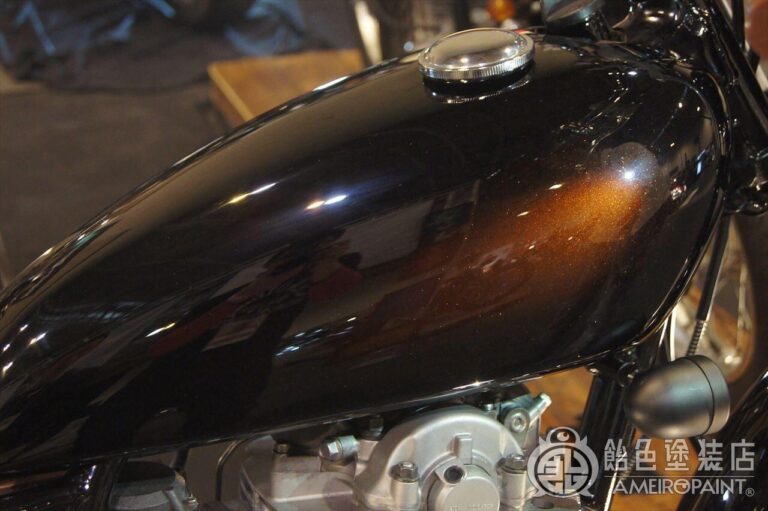 Metallic on the base, solid black with gradation, and candy color on ultra mini flakes on top.
Furthermore, it is tightened with solid black.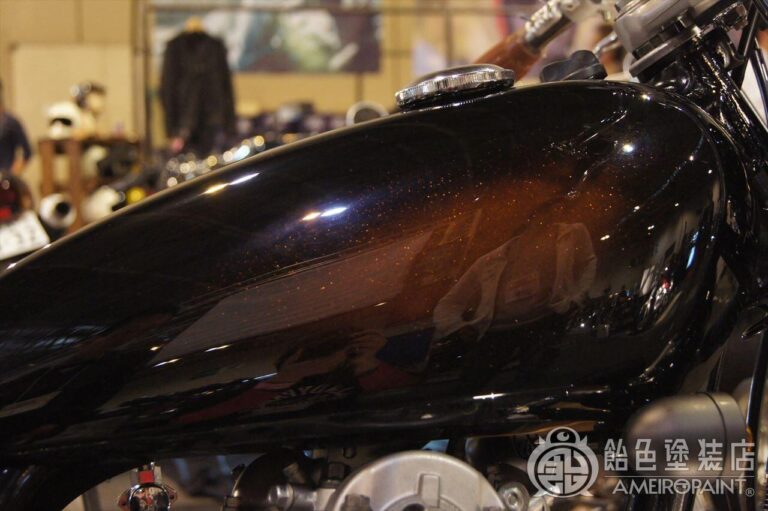 The candy color looks different depending on the viewing angle and lighting.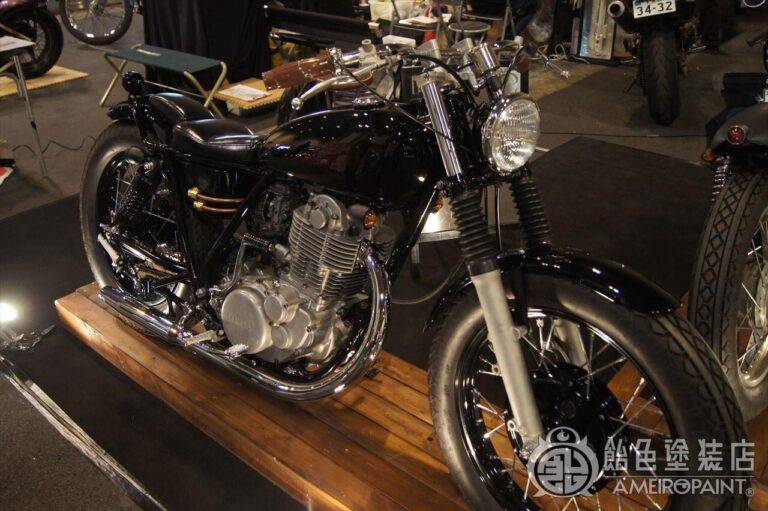 You won't get tired of the calm paint that doesn't get in the way of customizing your bike.
CLIENT
GARAGE "RIDE"
PAINT
BASE
Metallic
Solid-Black
Ultra-Mini-Flake