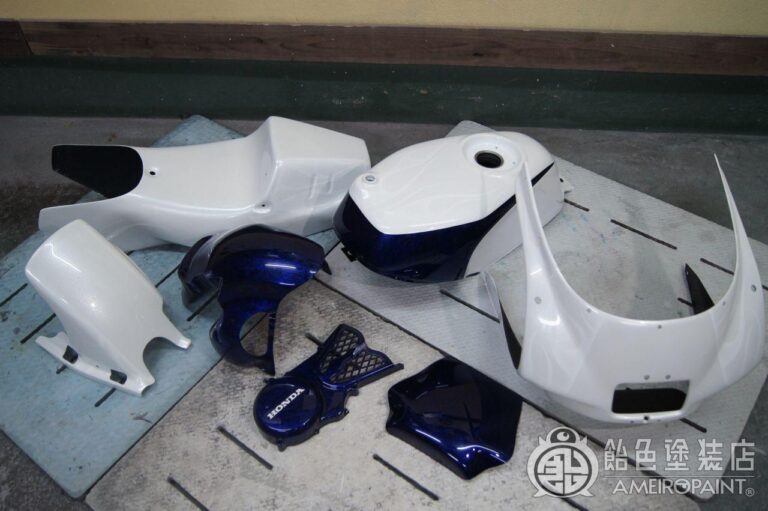 It is a custom paint to the exterior set of NSR 50.
White and blue two tone.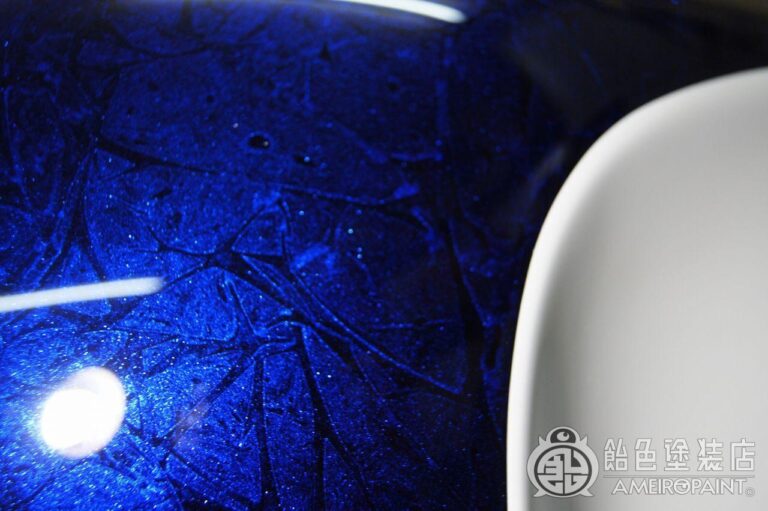 Blue is a purple candy color in Wrap-Paint.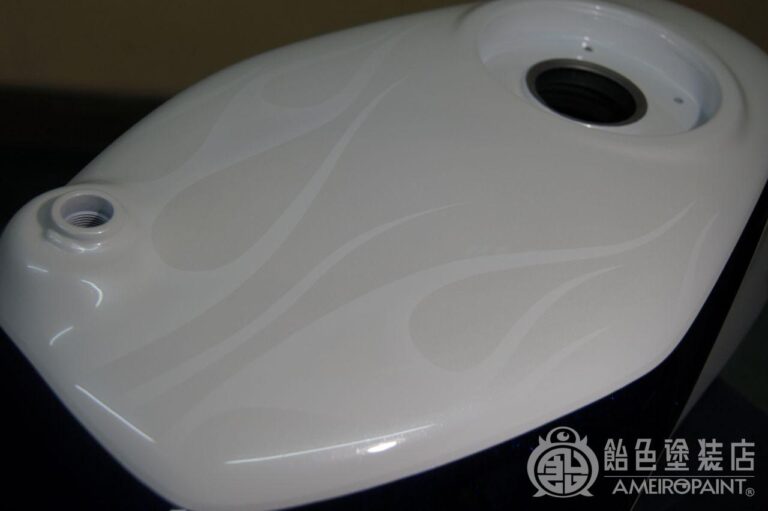 White is based on ice white on a pearl.
Solid white flames on this base.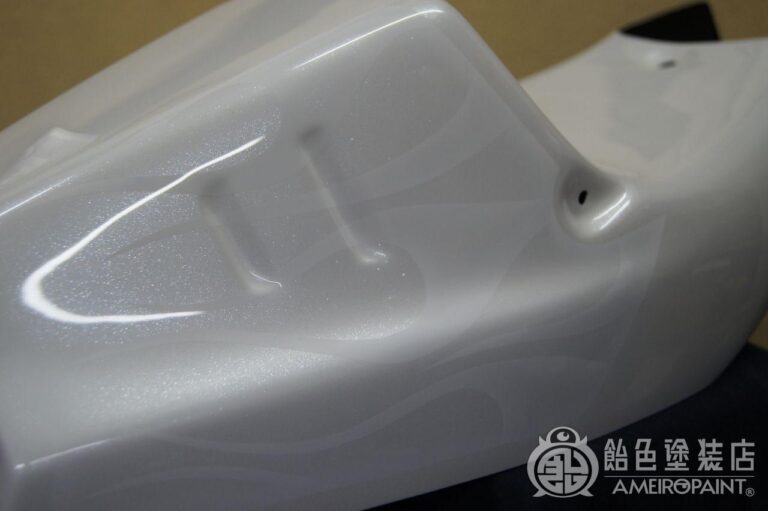 It looks like solid coated white, but …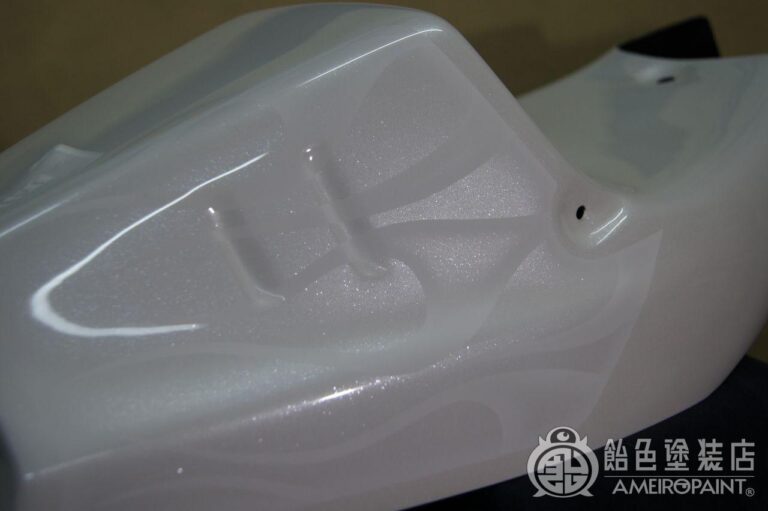 A solid gradation appears due to the change of light.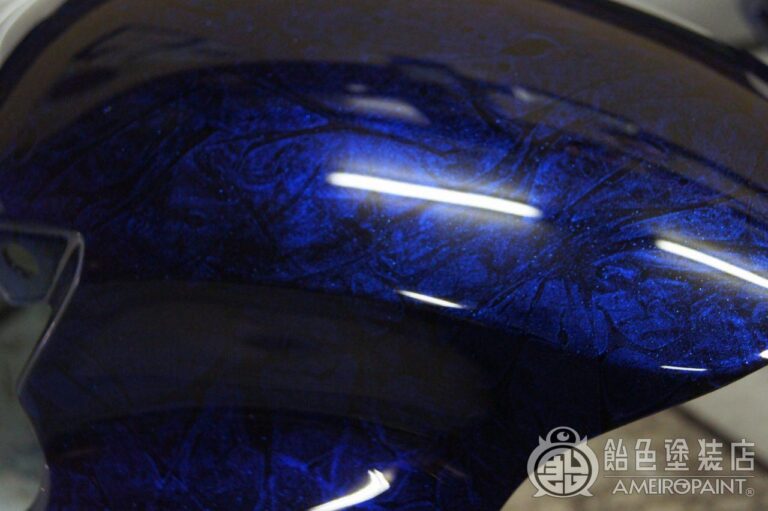 Front fender, front cowl 's number plate is a blue Wrap-Paint.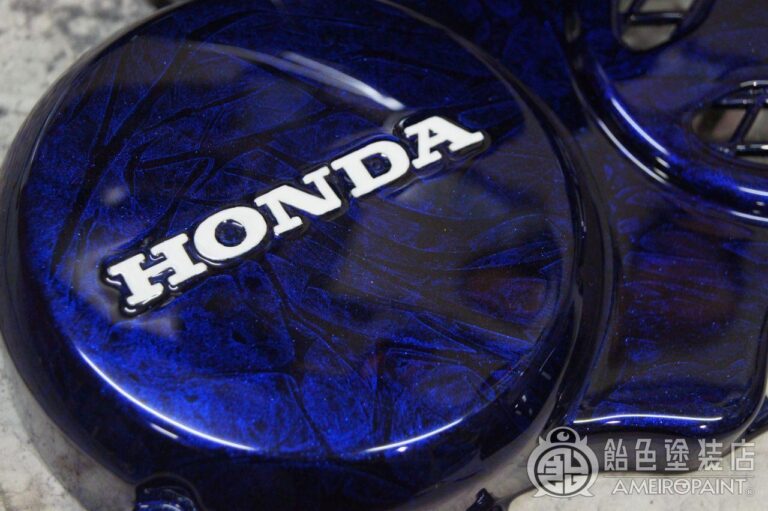 Clutch cover "HONDA" logo solid white.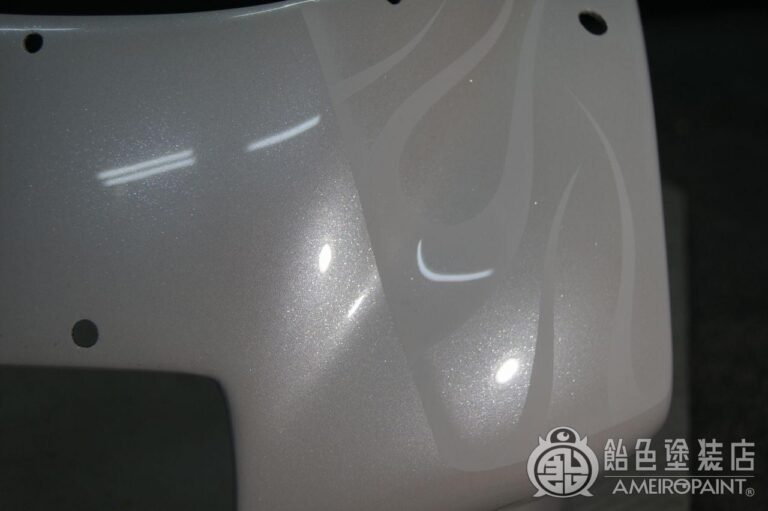 The front cowl is designed to think that you installed a number plate.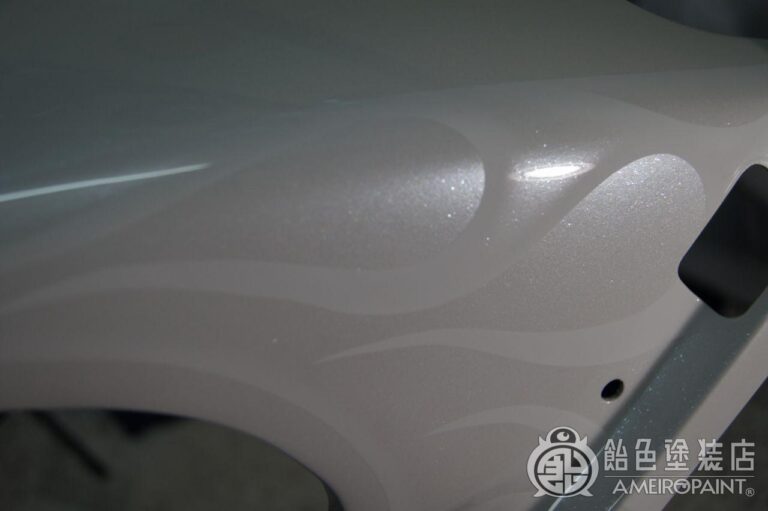 The rear fender is White Flames.
It is a part that it tends to be treated well, but is not this kind of insistence a custom pleasure?
OWNER
SANEKATA
PAINT
BASE
Solid-White
Pearl
Ice-White
Solid-Black
Metallic(Warap)
Ultra-Mini-Flake