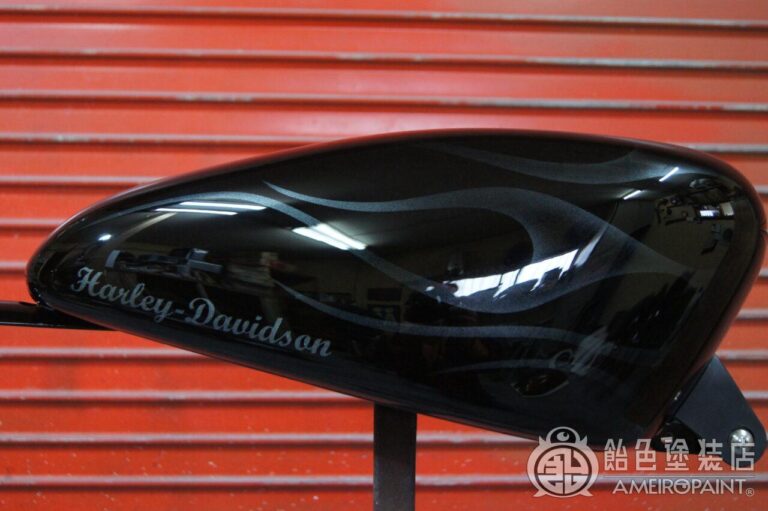 Custom paint the Flames and Harley logo on the SportSter tank.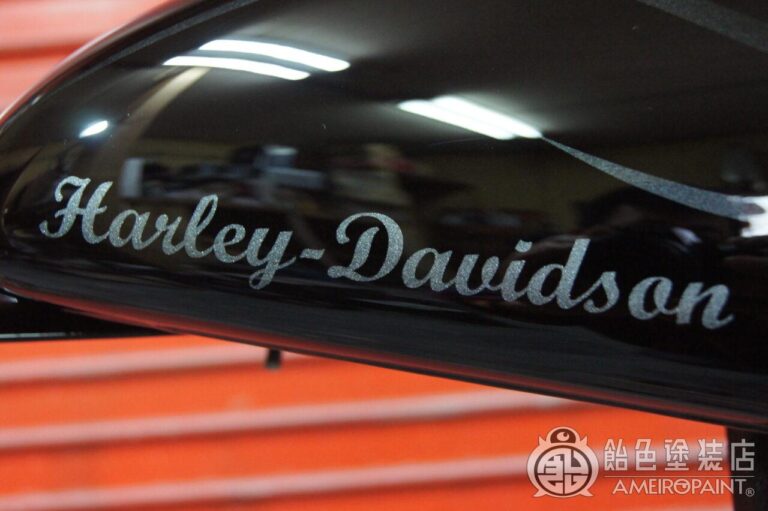 The flames have two layers of candy black, and the logo has the same shade of color as the first layer.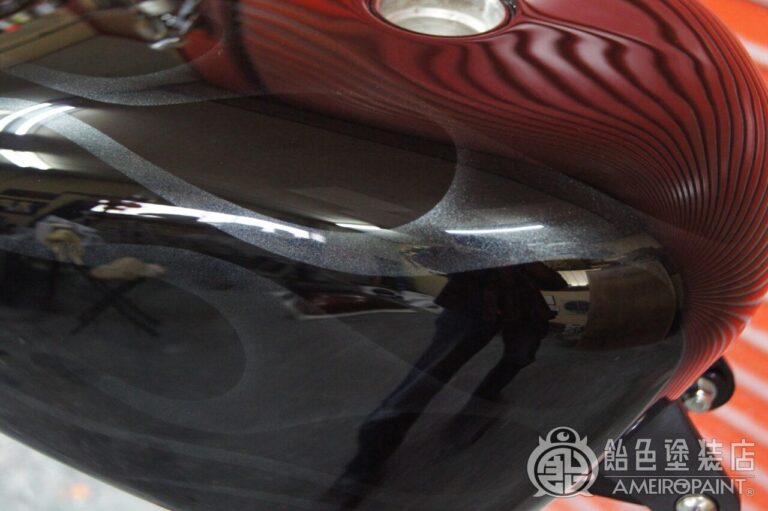 Candy black is blown deeply with two layers, but flames appear clearly at the angle of light.

Black is a custom paint that includes reflections.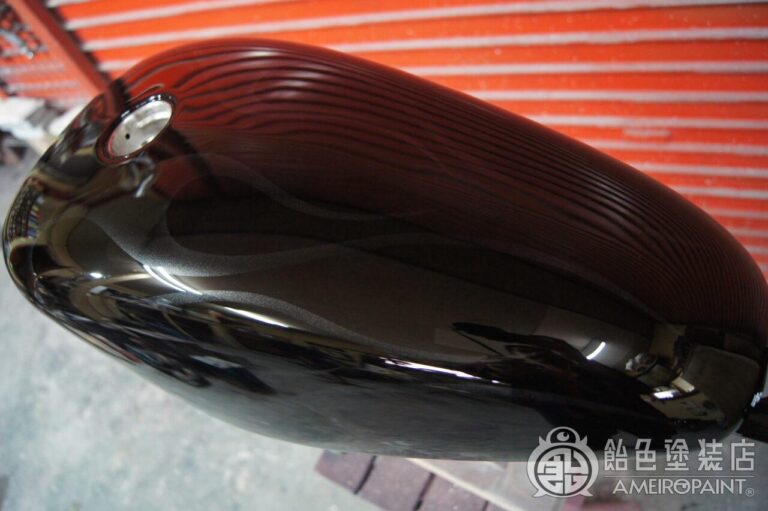 It looks like an incomprehensible flames, but ...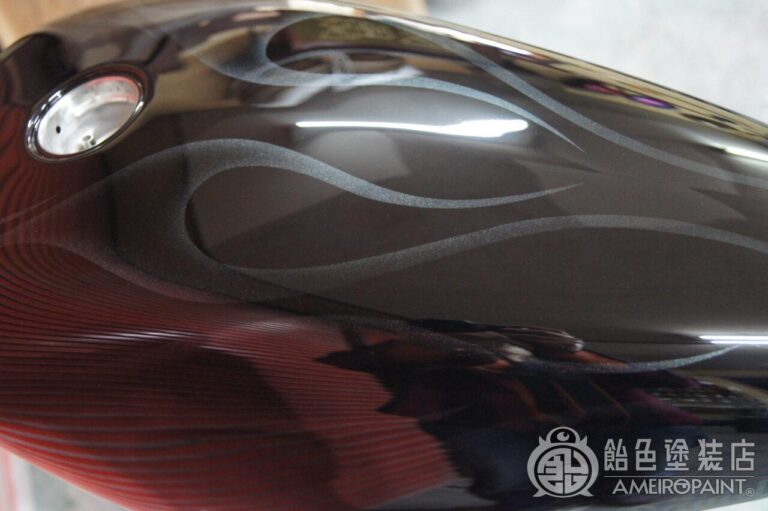 When the light hits it, it firmly claims its existence!
The owner sent me the assembled image ♪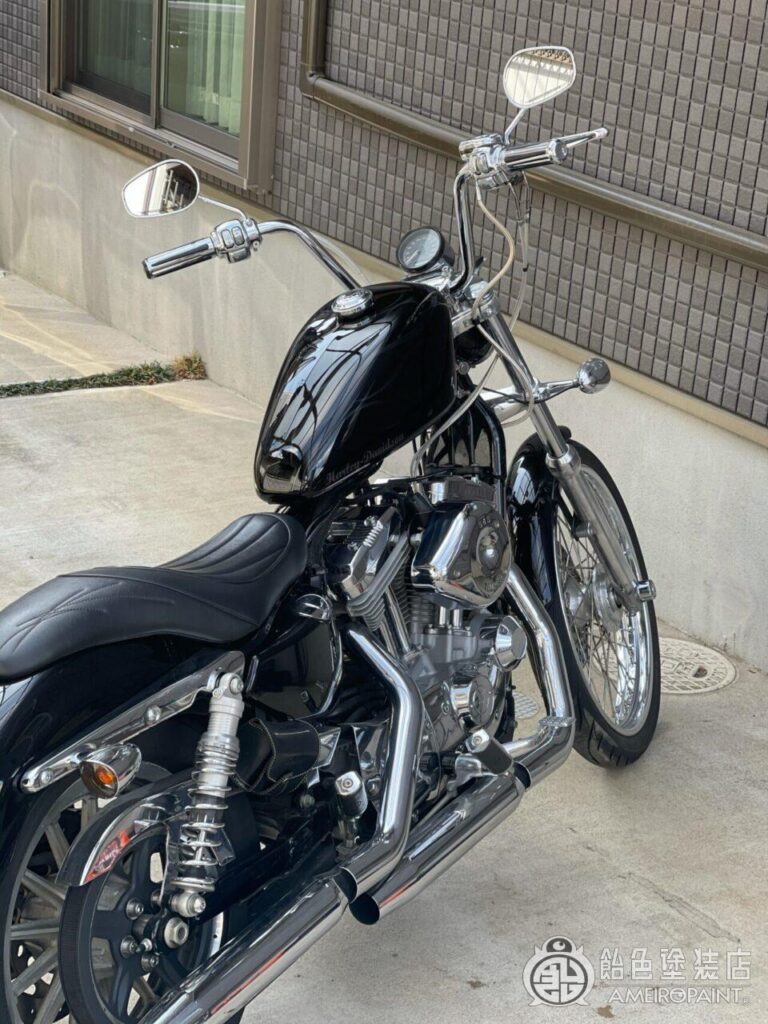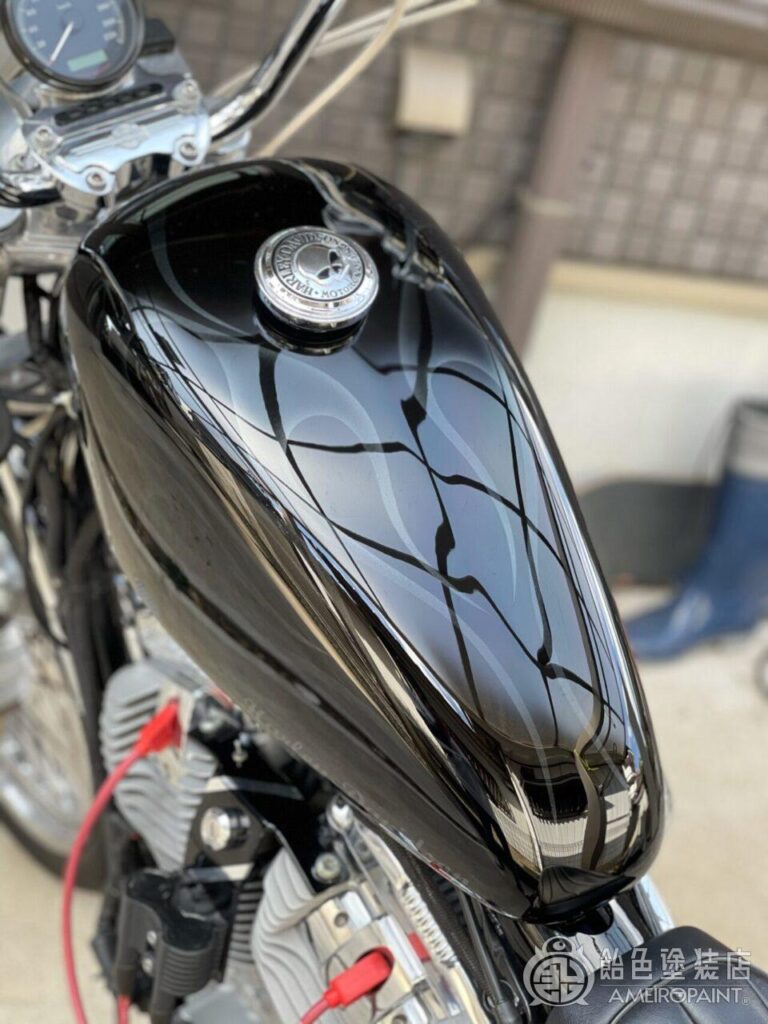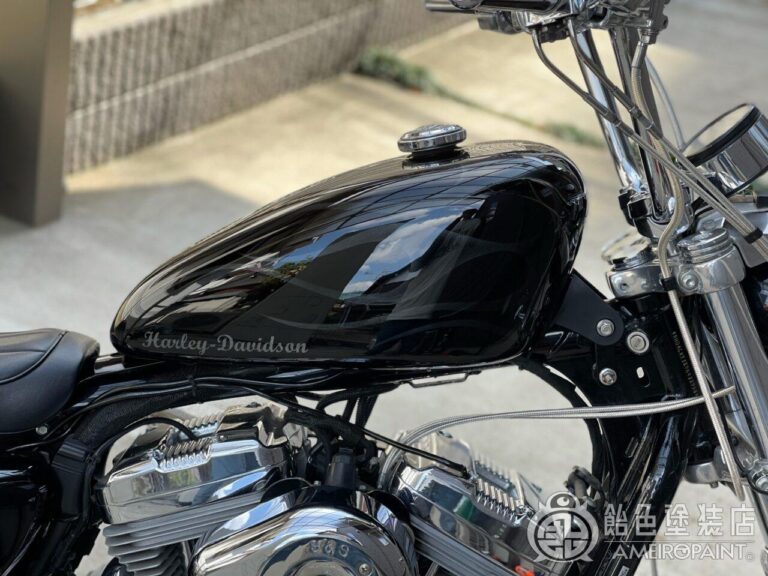 Lift up mount the tank and the gap with the rocker cover is sexy ♪

PAINT PROCESS
-Japanese Page-