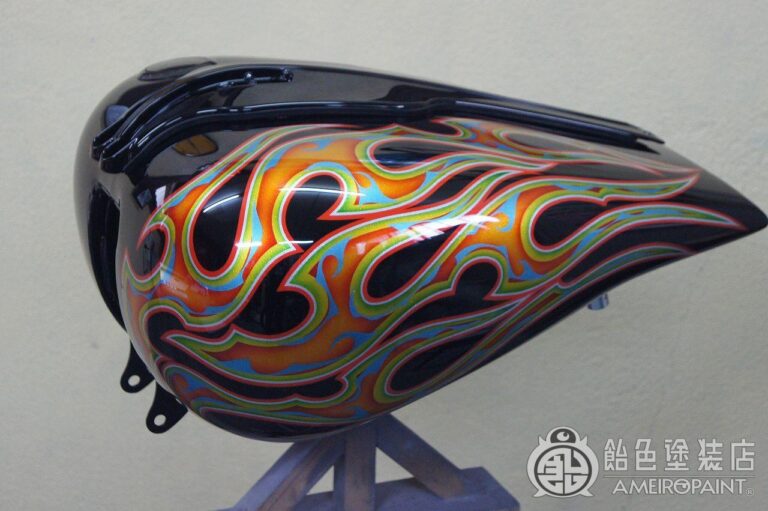 The first order from Europe, it's from Germany!
It's a stretch out breakout tank.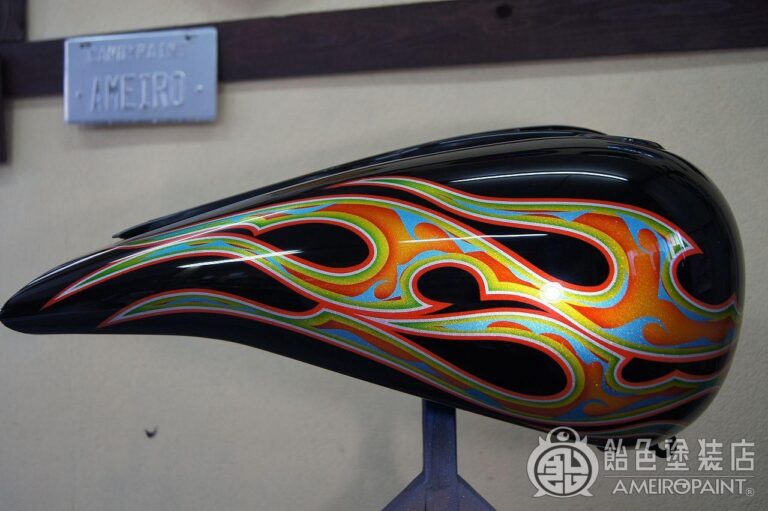 It is hybrid design of Nara Flames and Trabal Flames.
The side view is symmetrical.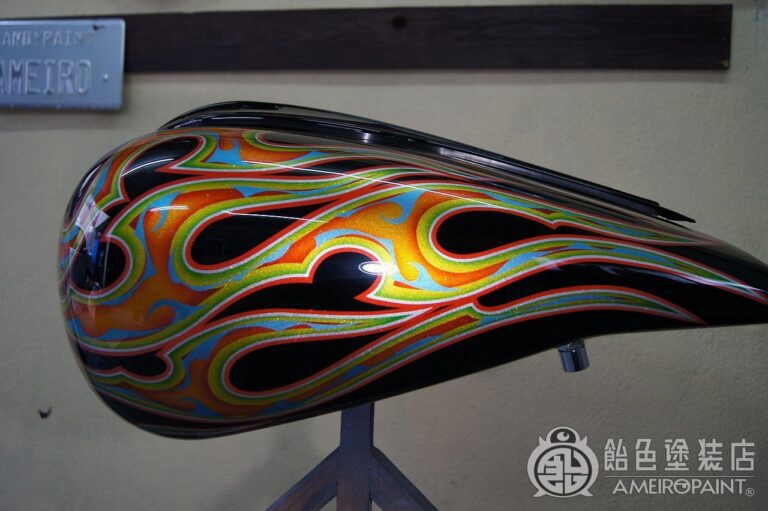 Designed using the shape of the stretch.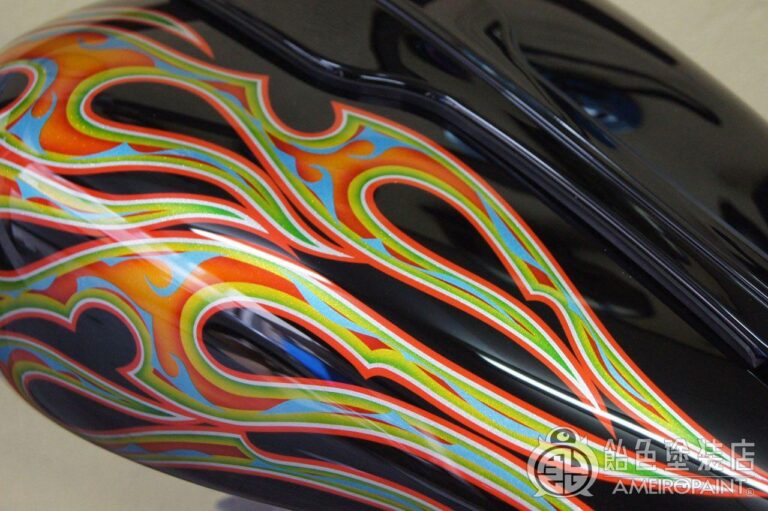 Top surface. I drew a frame on the left side of the console.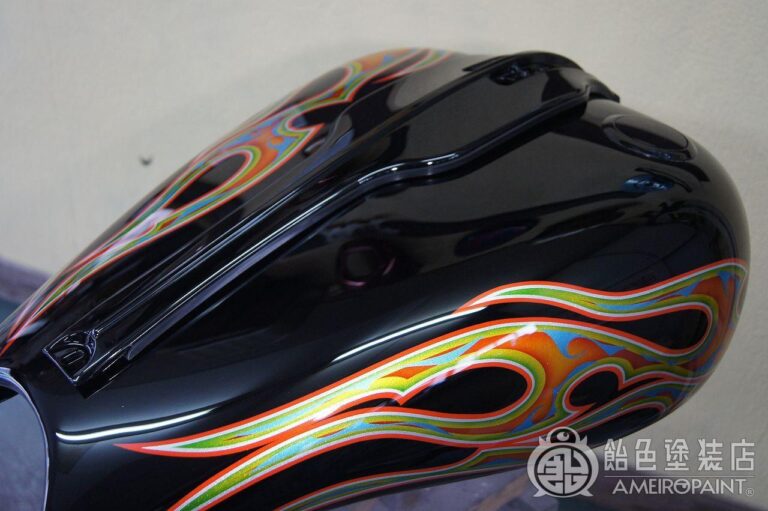 On the other hand, the right side is a design without frames.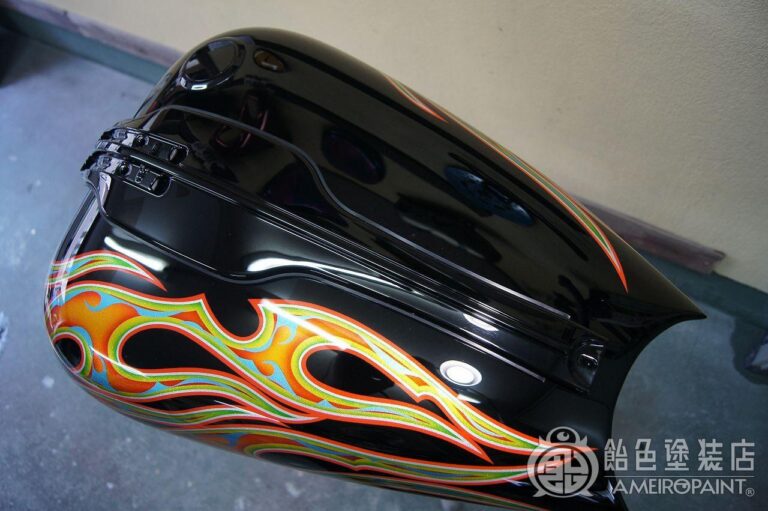 It is designed for the tank cap only on the right side.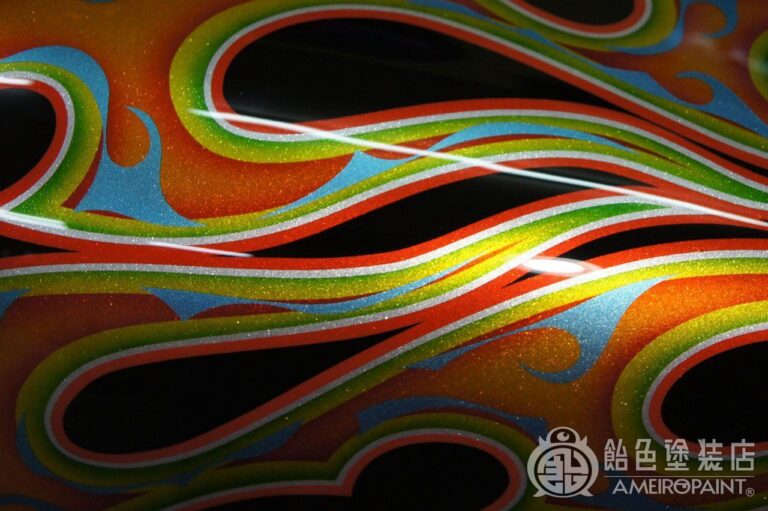 It is up of the flames part.
I'm looking forward to seeing the combination of Nara color and Western design, and the way the AMEIRO PAINT bike runs in a distant country like Germany ♪
ハーレー カスタムペイント ブレイクアウト フレイムス CUSTOMPAINT HARLEY-DAVIDSON breakout "NARA FLAMES"
PAINT PROCESS
Photos were sent from a foreign country!!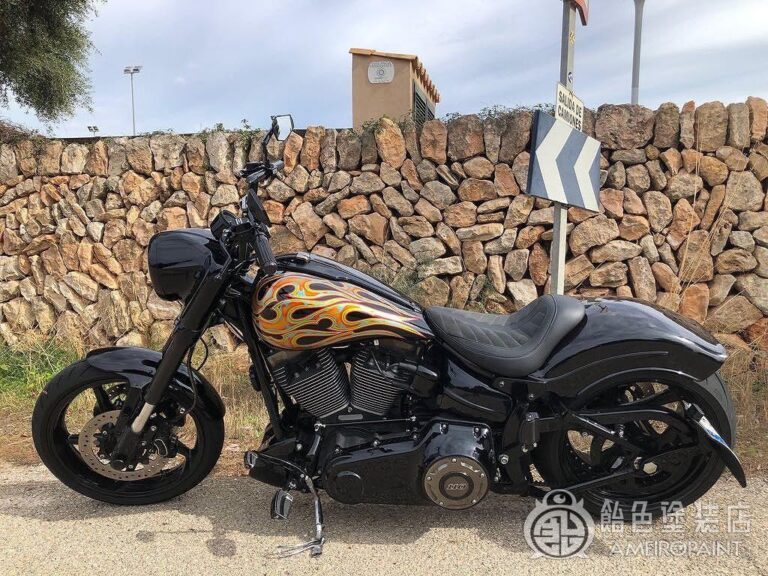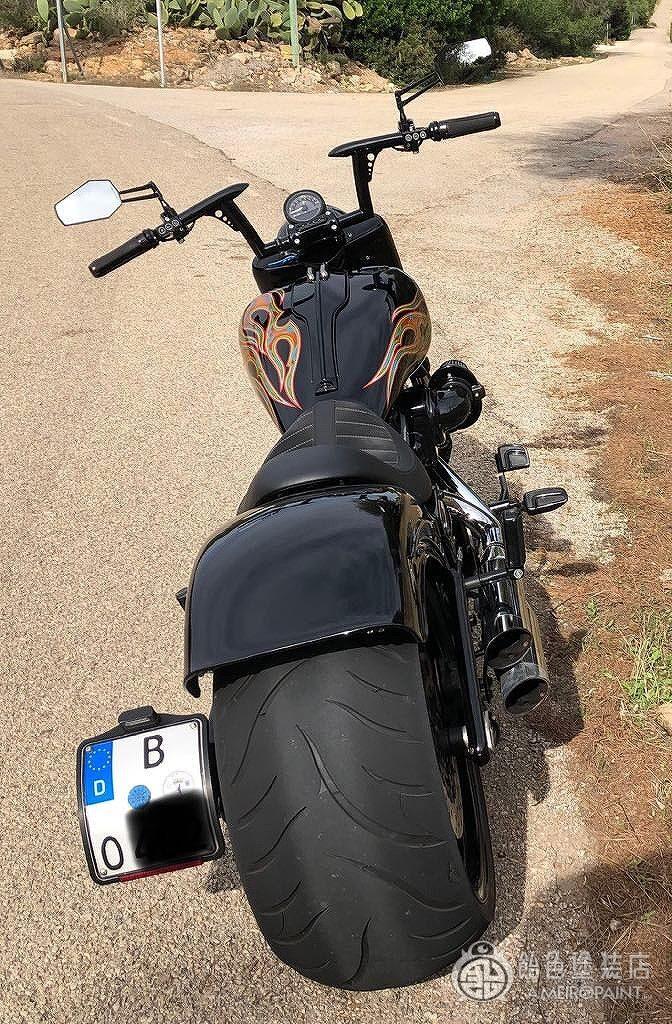 My painted bike is running in Europe!
I'm really happy ♪
OWNER
ALEX
CANDYPAINT
BASE
Solid-Black
Metallic
Mini-Flake
COLOR
Apple-Red
Tangerine
Organic-Green
Pagan-Gold
Scarlet
Oriental-Blue
PAINT PROCESS
-Japanese Page-