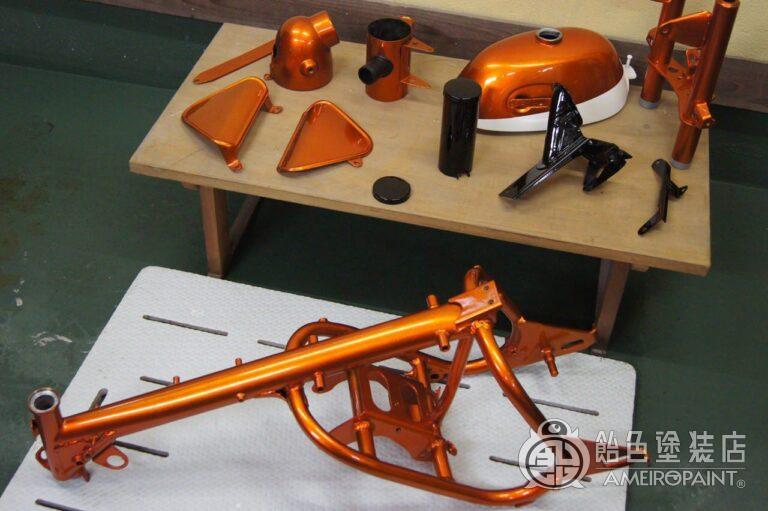 Custom paint with mainly candy orange on monkey.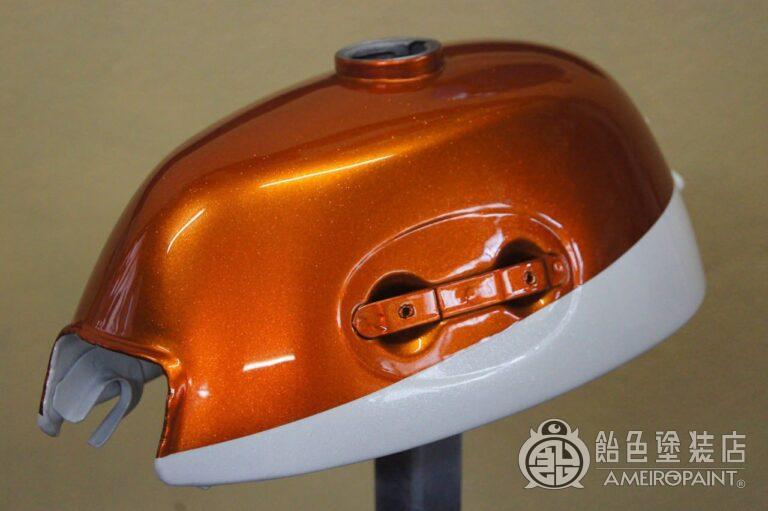 Two-tone with white only for the tank.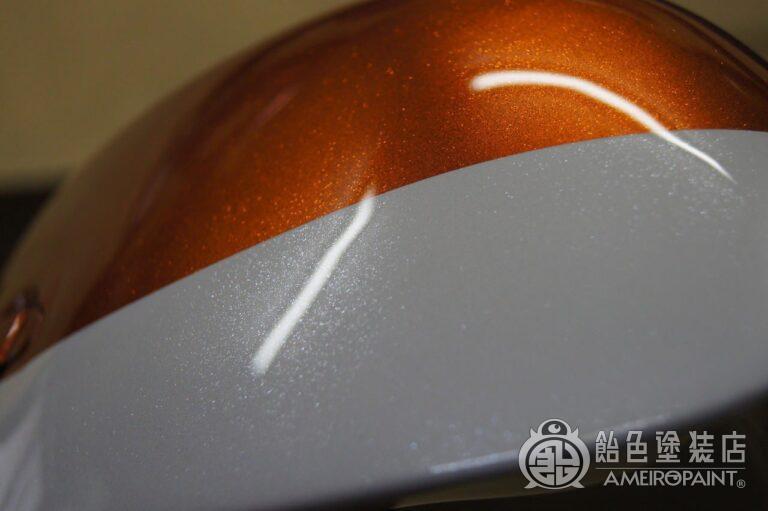 Ice white is included, so the white part also sparkles when the light hits it.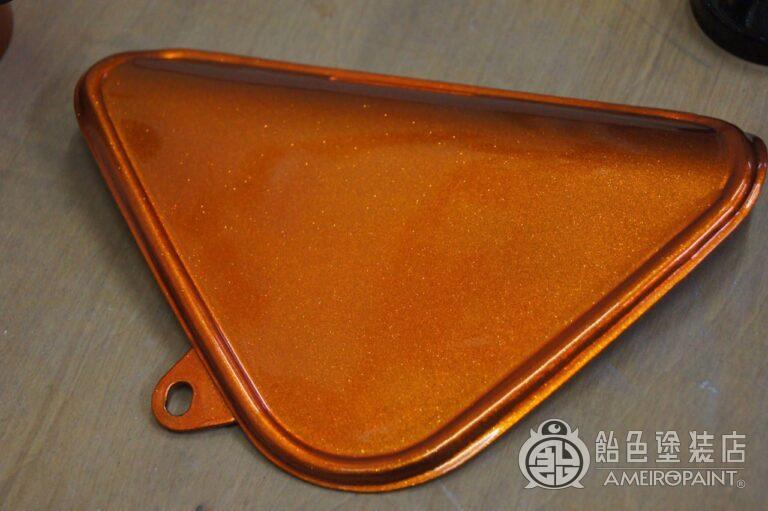 At first glance, it looks like a single orange color, but since yellow is blown on the base, it has a light yellowish orange when viewed from an angle.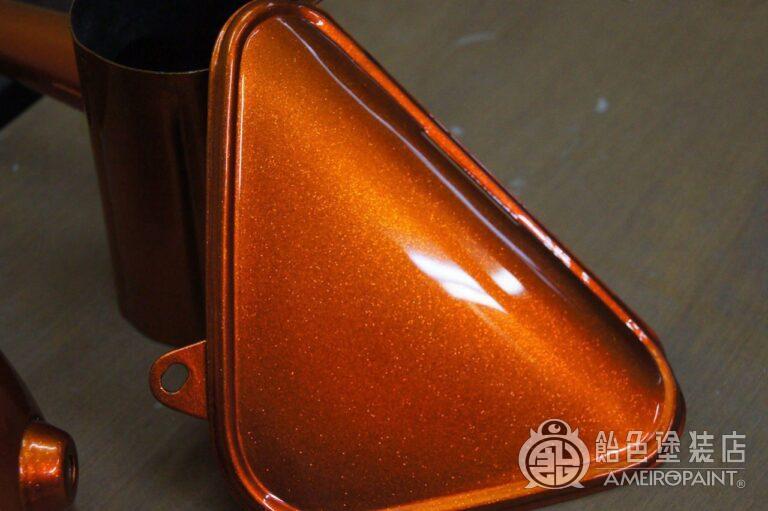 Depending on the angle, the color changes darker.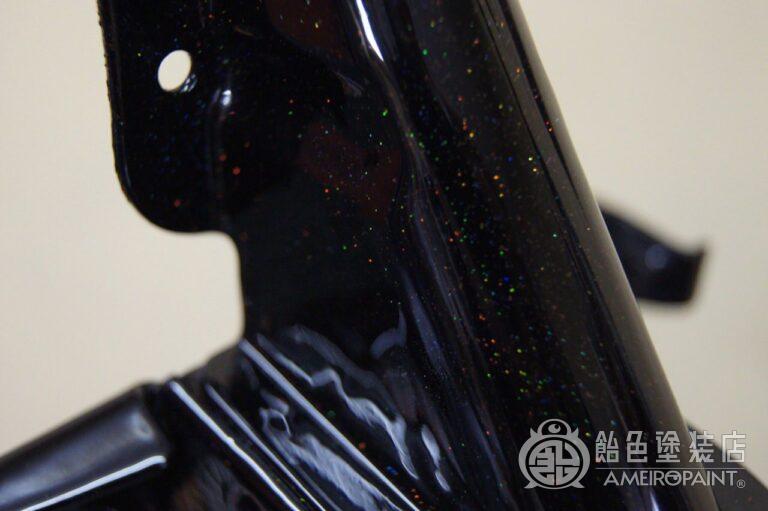 For the black part, the rainbow flakes are layered with smoke to reduce the tone.
The appearance is simple, and it is a discerning custom paint that makes a casual statement.
OWNER
HISATANI
CANDY PAINT
BASE
Metallic
Mini-Flake
Solid-White
Ice-White
Solid-Black
Rainbow-Flake