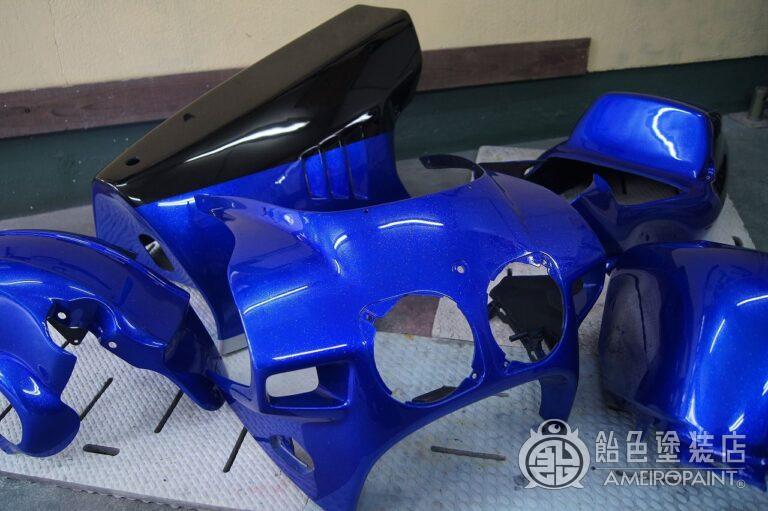 Custom painted NSR250 in blue.
5 points of front cowl, tank, front fender, seat cowl and under cowl.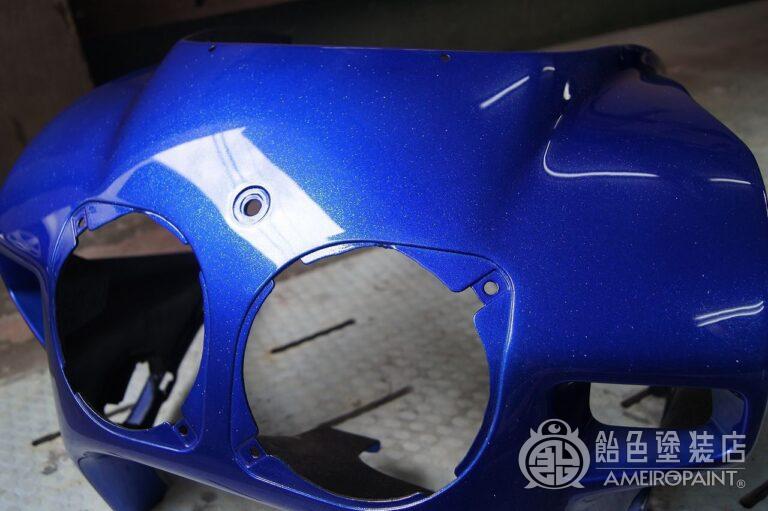 A seemingly single color blue using two colors of blue.
Cobalt blue with mini flakes, bar pulls and flakes sandwiched on top.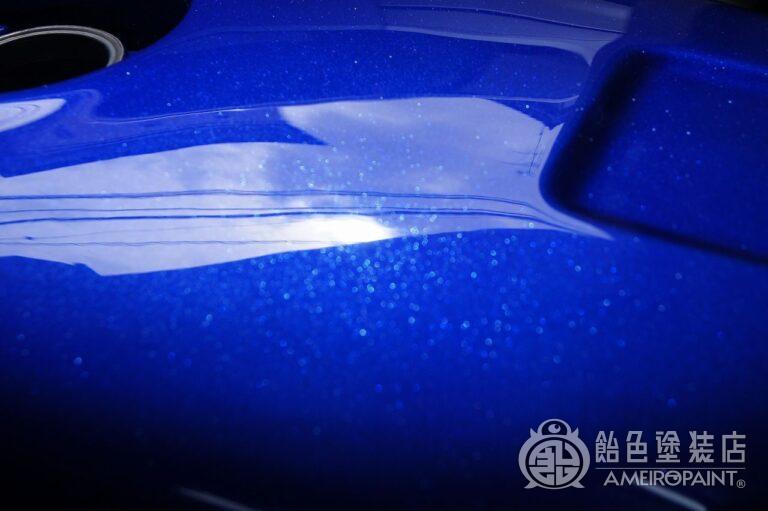 By doing this, the depth and quality of the color are changed, giving depth to the candy.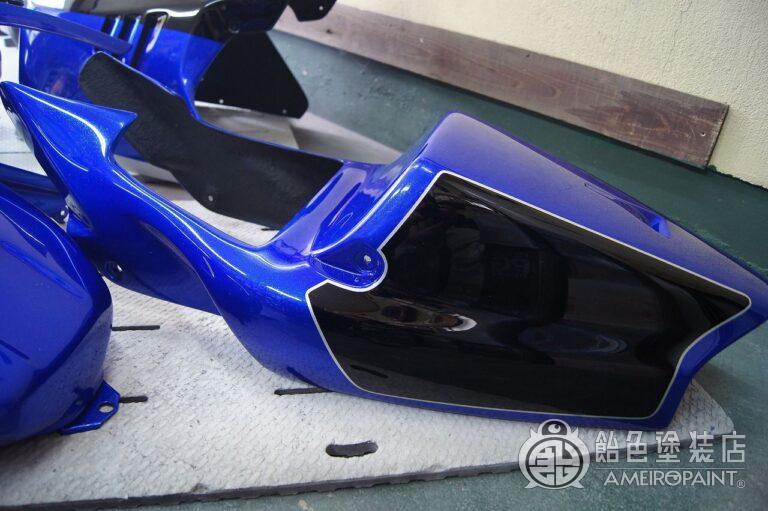 The seat cowl and under cowl have simple color coding.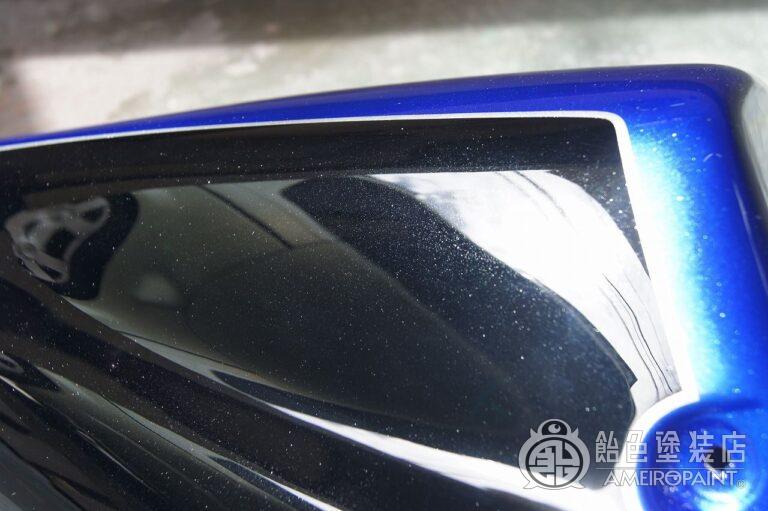 Solid black with mini flakes and candy black that glitters only when the light hits it.
It is surrounded by a silver line and painted separately.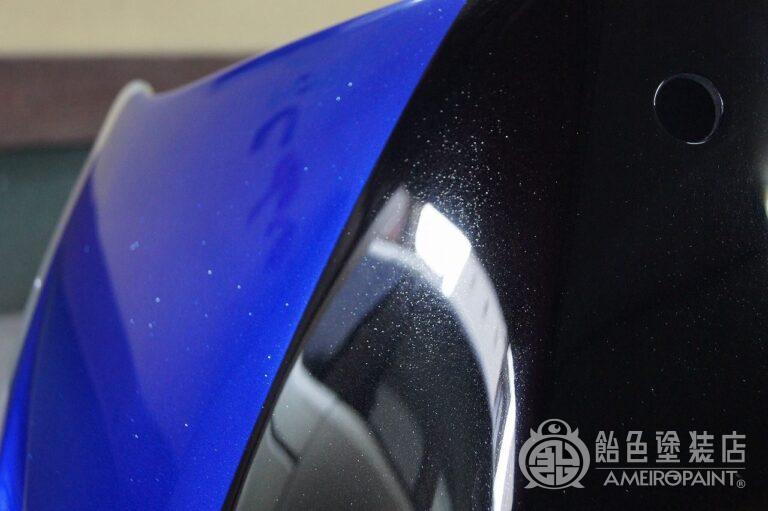 The under cowl is painted separately so that blue and black are next to each other.
The owner sent me a picture of the assembly.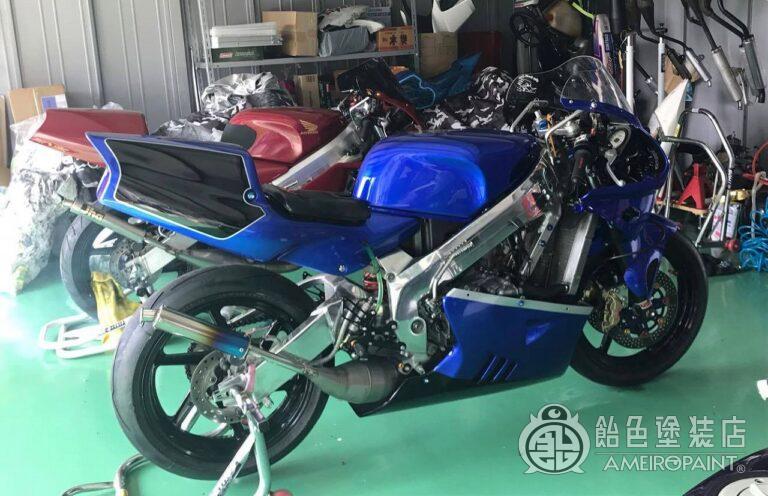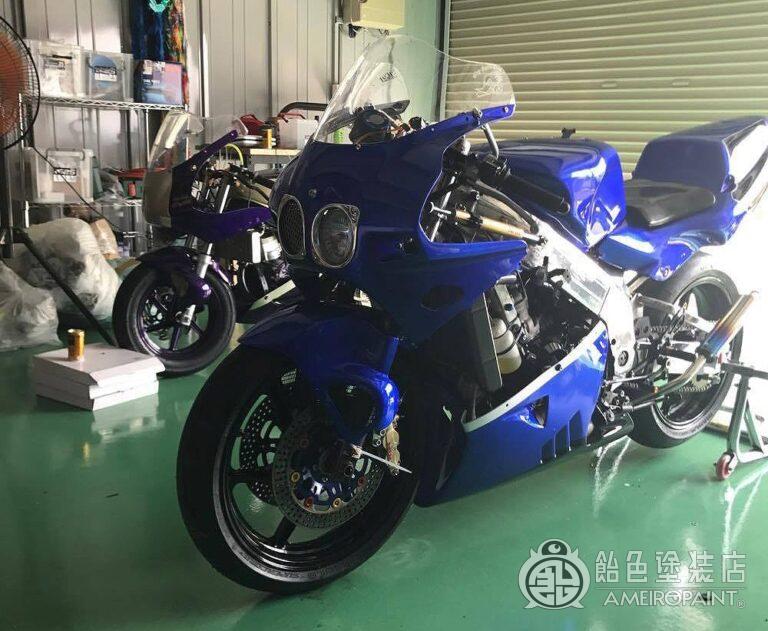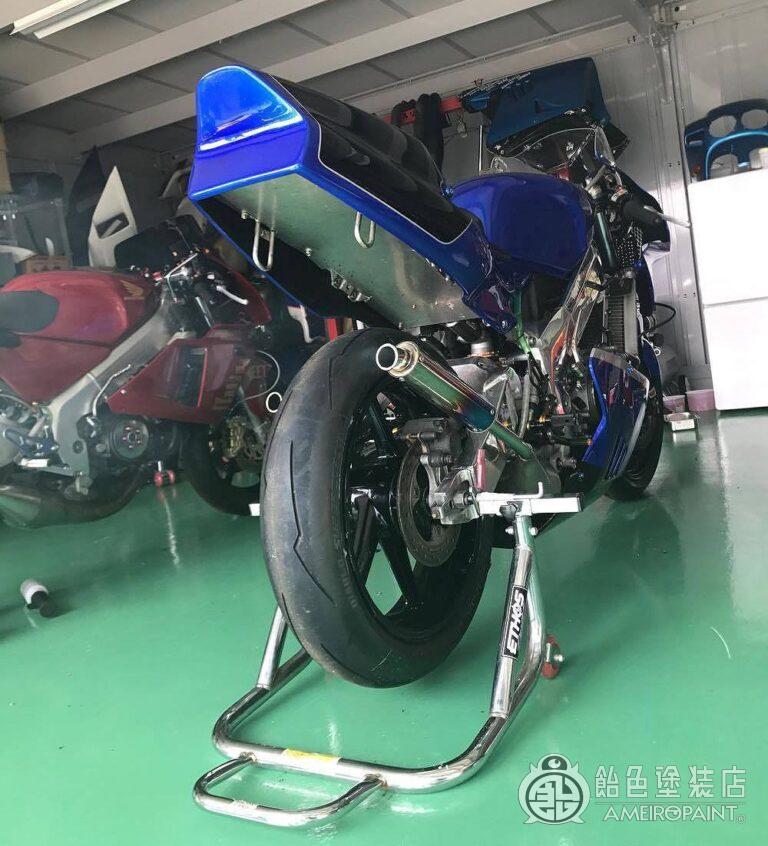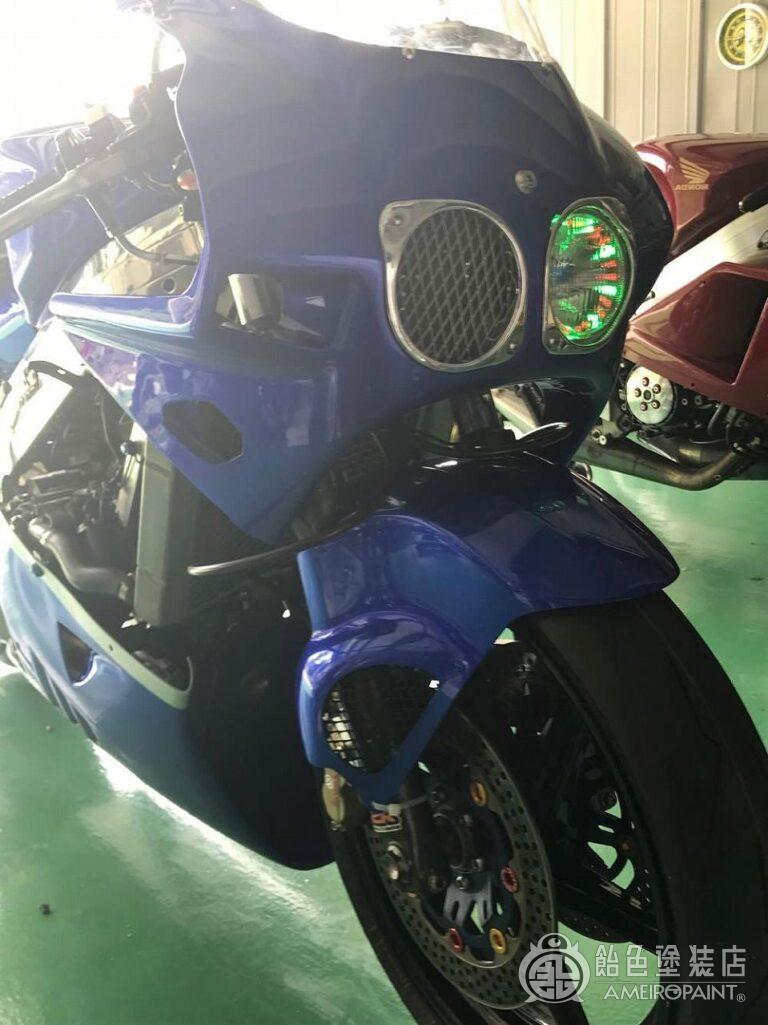 Add Parts
I think it looks great with the additional parts♪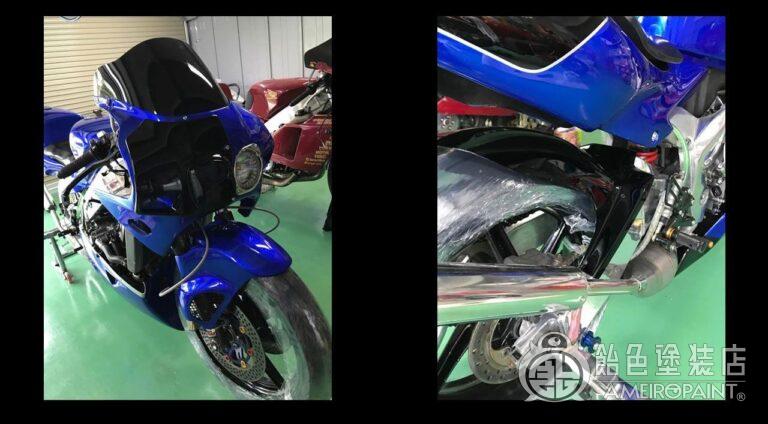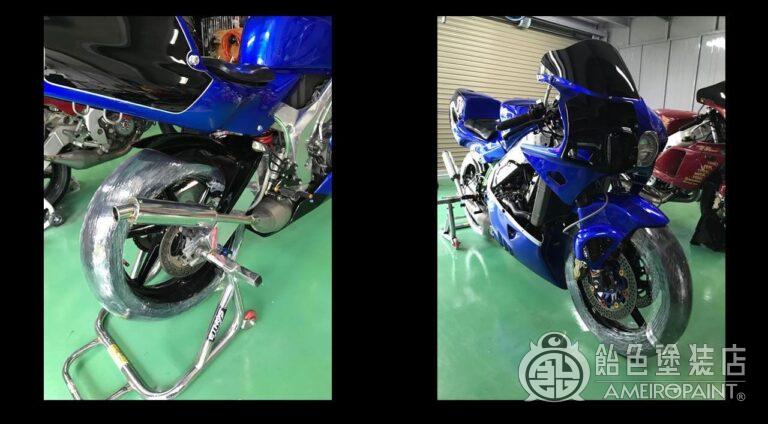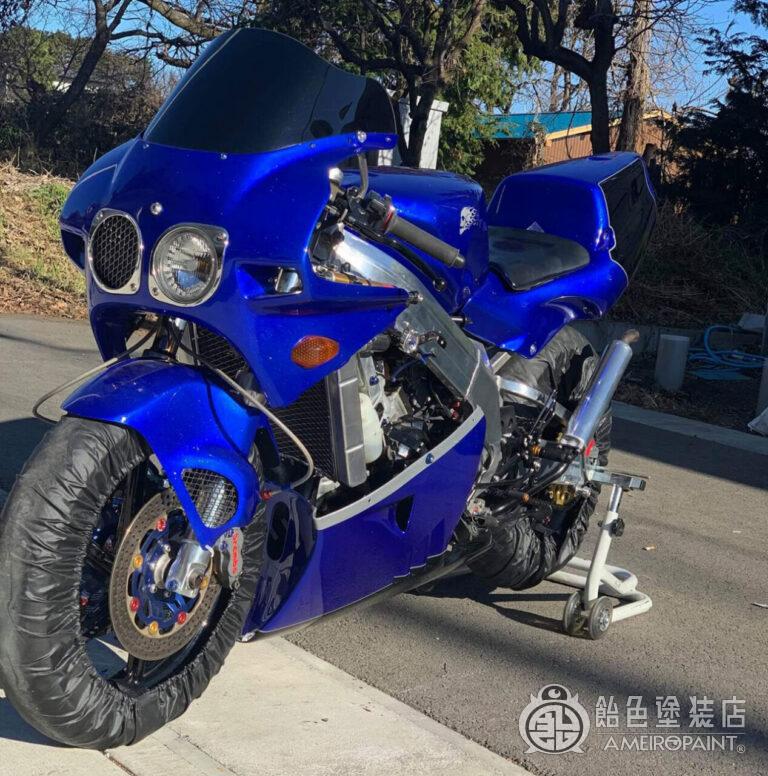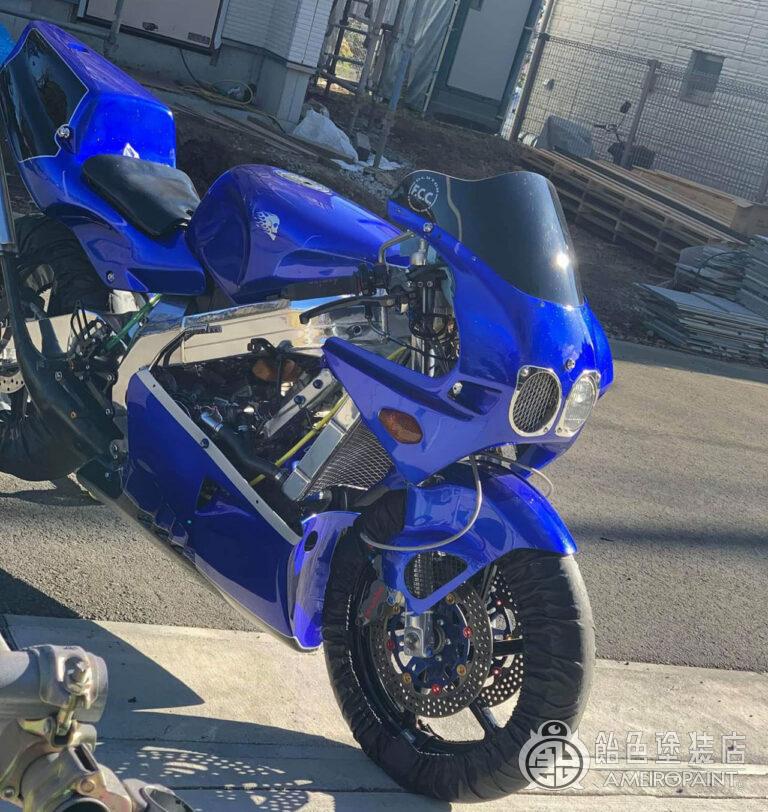 At first glance, the added parts appear to be a single black color, but they are different. Color flake black is used.
OWNER
KITAMURA
CANDYPAINT
BASE
Metallic
Mini-Flake
Solid-Black
COLOR
Cobalt-Blue
Burple
Candy-Black
PAINT PROCESS
-Japanese Page-