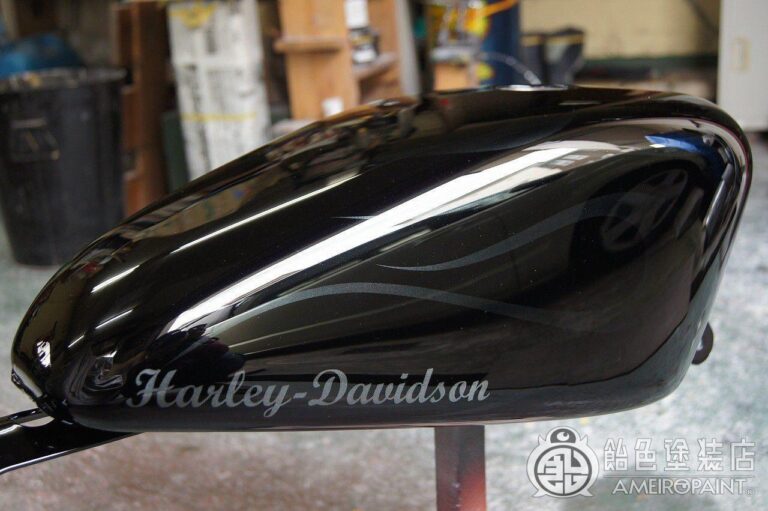 Custom paint sportster tank with Harley logo on Flames.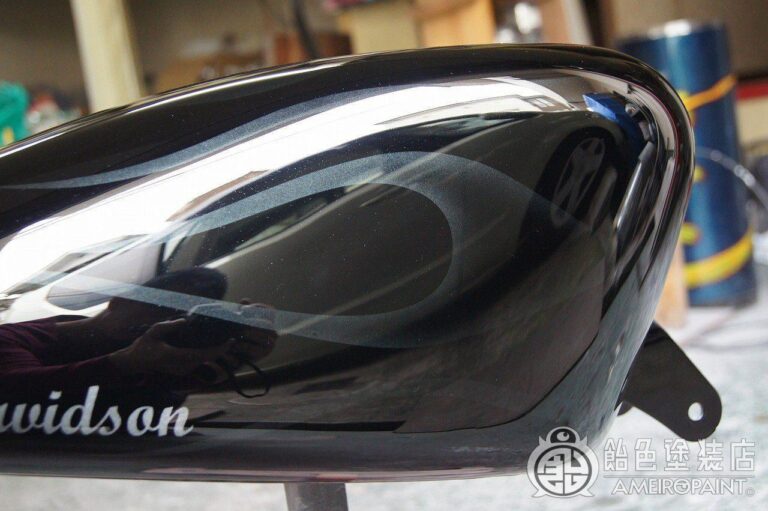 Mini flakes are para-blown on the base, making it a sexy black base.

Flames uses fine metallic and sprays dark candy black.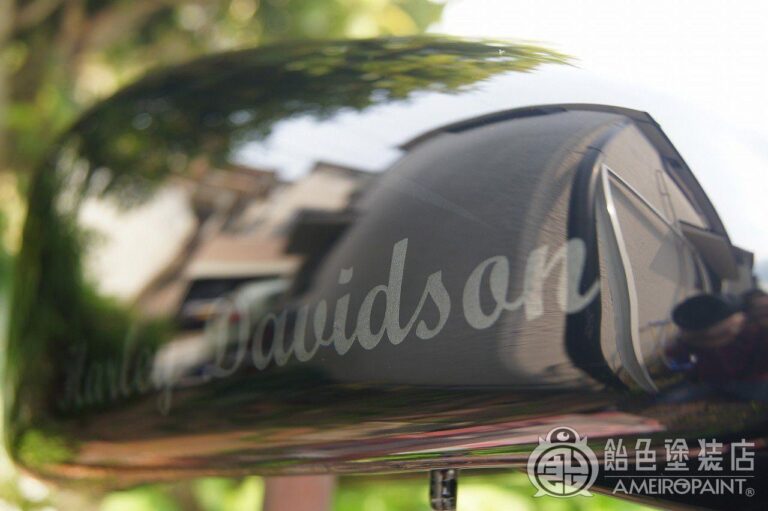 The Harley logo uses a coarse metallic color, and the candy black is colored lightly.
I blended my attention to a seemingly calm and simple paint using three different particles and candy shades.
CUSTOMPAINT SPORTSTER TANK FLAMES
OWNER
UEYAMA
CANDYPAINT
BASE
Solid-Black
Mini-Flake
FLAMES
Metallic-Small
LOGO
Metallic
PAINT PROCESS
-Japanese Page-