I make it responsibly
SATORU HATANO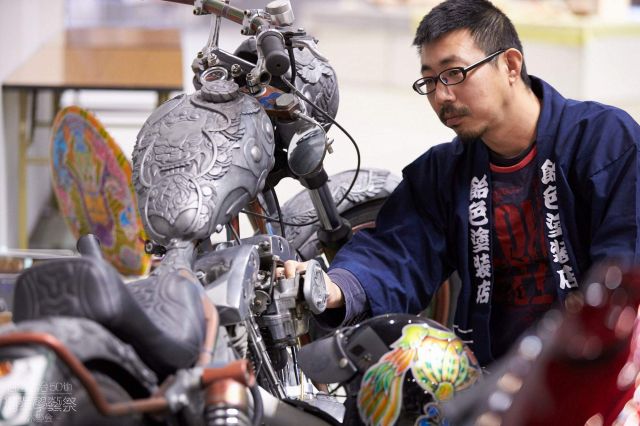 Born : 1975 
Gender : Man
♦Brief summary of career
Kyoto Seika University art department design department cartoon field graduation.
After graduation, it's assigned to a painting group in a glassfiber reinforced plastic solid modeling trade.
A basis of resin formation and painting is learned.
After that in teaching oneself custom paint is studied.
♦LICENSE & QUALIFICATIONS
■ Motorcycle Driver License (unlimited)
■ Chief organic solvent
■ Hazardous Materials handler
How I became a painter.
I've always had dreams since I realized.
Cartoonist, bandman, illustrator ... etc.
I was not good at studying at birth, so I went from high school to arts and went to Kyoto University of Arts.
At that time, I wanted to be an artist, dreaming of having works in the gallery.
However, I entered and became interested in motorcycles.
I think it will be popular with women. It did not become popular.
I bought 250 American bikes for first year college students.
I was feeling good running in Kyoto.
One day, it was exactly the same bike that was next to a traffic light. I hated it very much.
Then I decided to remodel my bike.
When I was doing various customs, I wanted to paint and bought a can spray to paint.
I turned into a single motorcycle in the world.
You can now say that you are taking a break at a convenience store coffee.
I repainted my motorcycle many times and changed to my own color.
And every time I repainted, the frequency of calling out increased.
Even if you don't come to the gallery, can it be anywhere?
Does a motorcycle become a running campus?
And I decided to be a painter. However, I felt that I had little knowledge of painting, but after graduating I got a job at an FRP 3D modeling company and I was assigned to the painting team to learn the basic skills.
After retirement, I applied self-taught techniques.
It has been over 10 years independently.
We exhibited at a custom show in the United States that we had been longing for from 2018 to 19. Acquired 3rd in 2 divisions.
I am thinking about the next work to get the 1st.
AWARD
CHOPPER FEST
February 4, 2018
koolest paint 3rd Place
Radical Design 3rd Place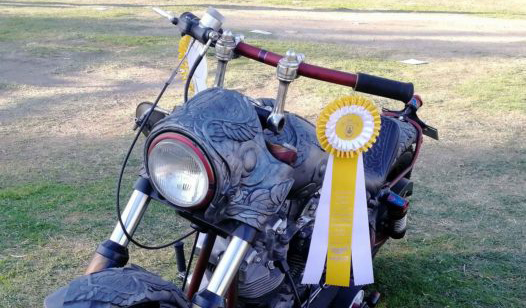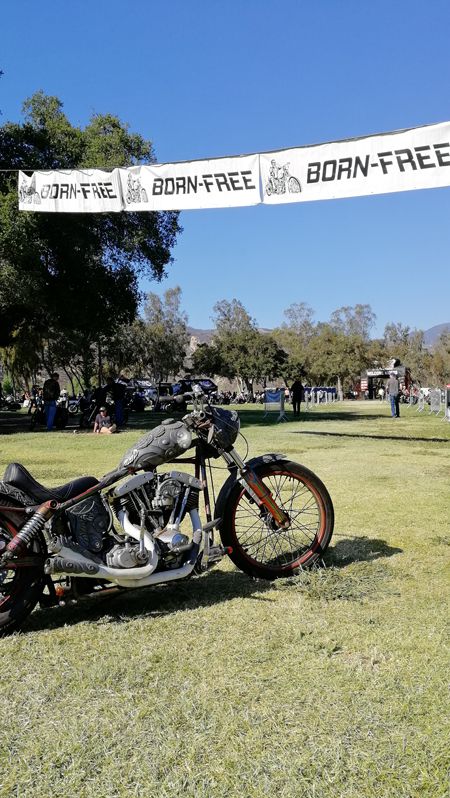 ♦Address
630-0243
218-3, Tawaraguchicho, Ikoma-shi, Nara,Japan