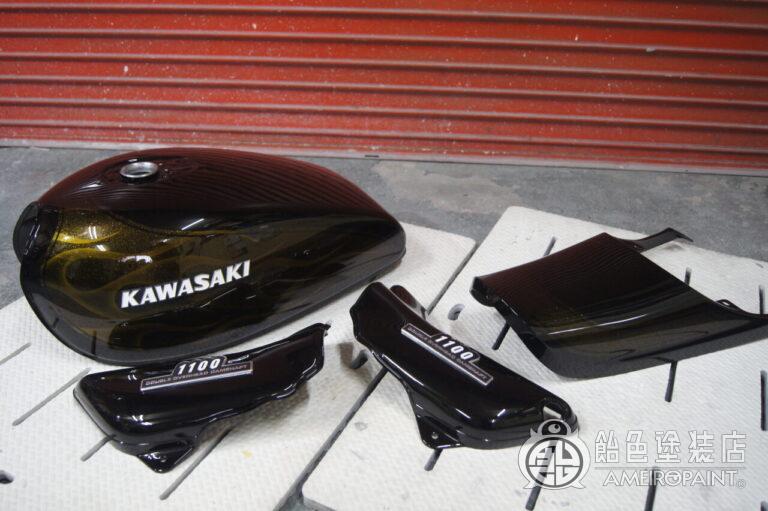 It is a custom paint of Flames in fireball color on Zephyr.
The exterior is a paint-based kit from the Doremi Collection.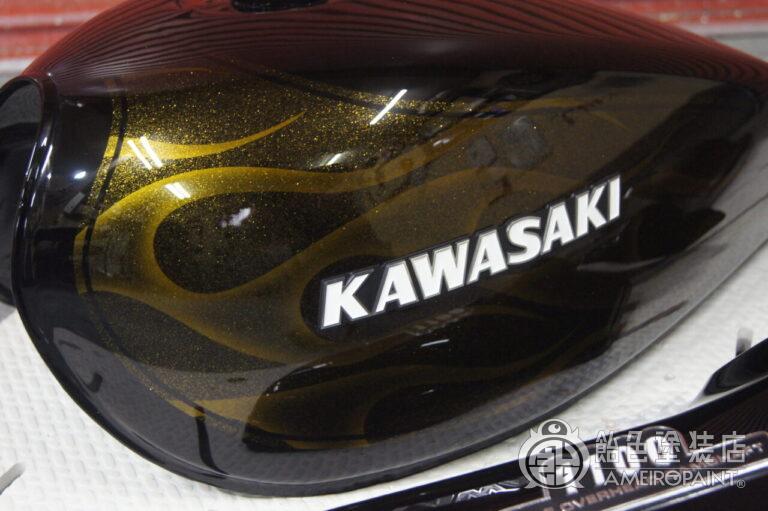 The fireball color is gold, and the color has been adjusted by tone down considering the balance with the white of the emblem.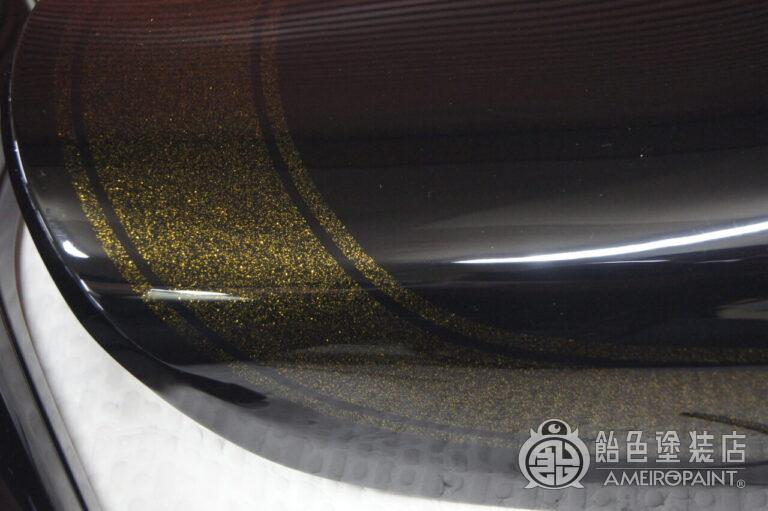 The seat cowl is simply a fireball color.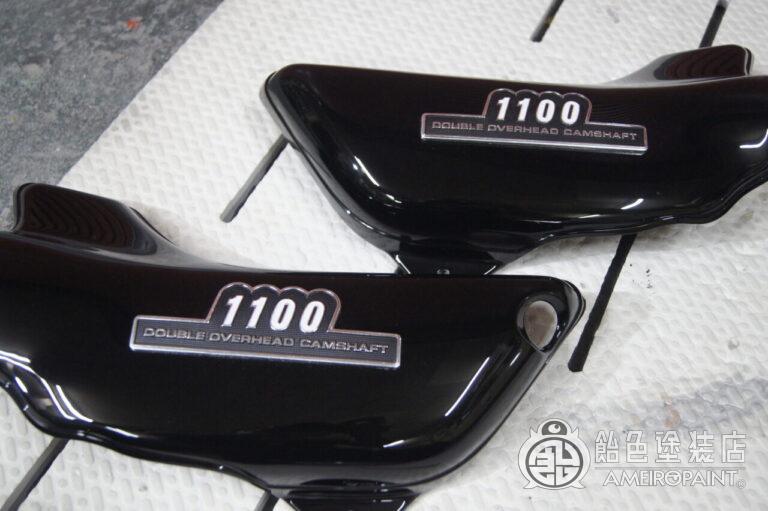 The side cover is solid black and the emblem shines.

Flames took a line considering the overlap with the emblem.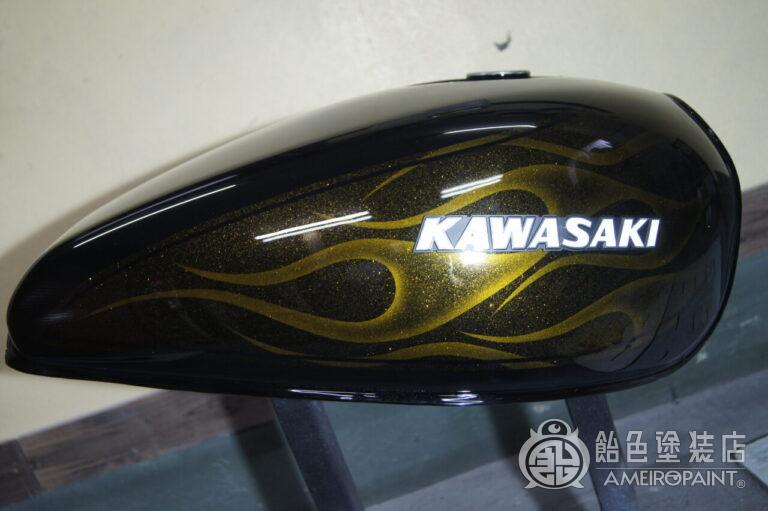 Because it is toned down, you can enjoy the change of expression when the light hits it ♪
OWNER
ITO
CANDYPAINT
BASE
Solid-Black
Mini-Flake
Metallic