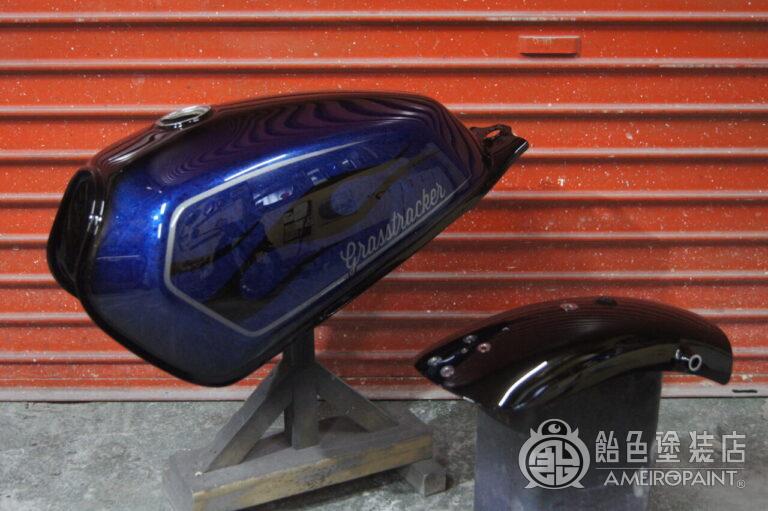 Wrap paint the glass tracker with candy color.
The rear fender is simply solid black.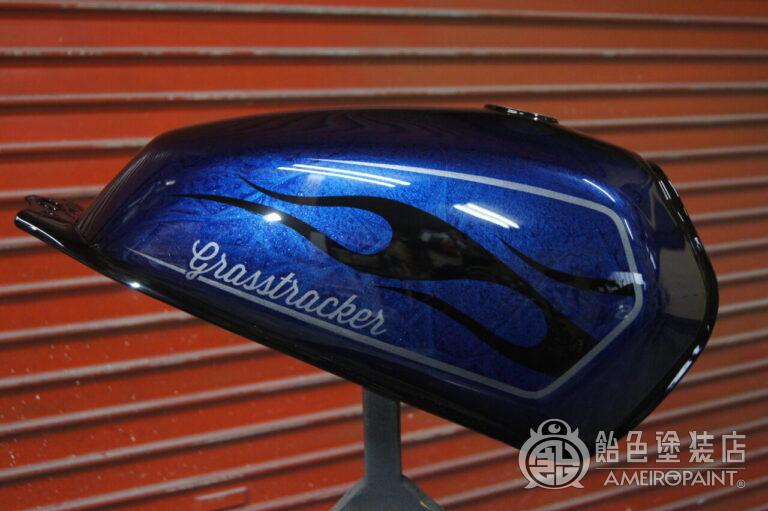 The side consists of lines, logos and flames.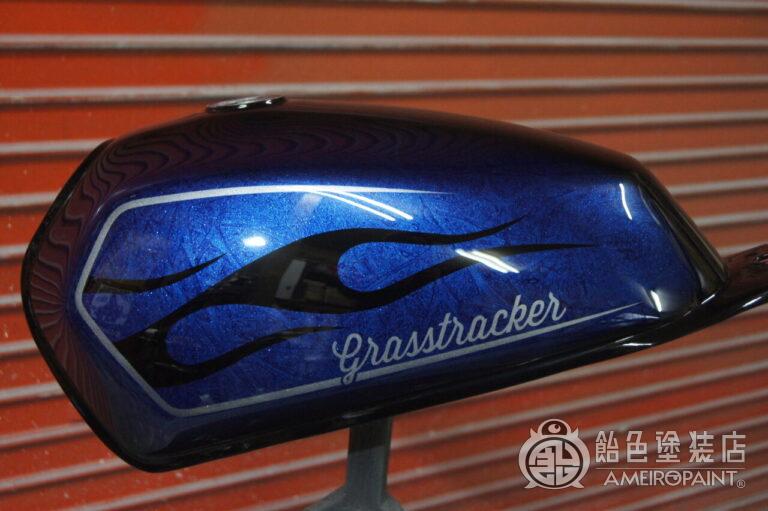 The logo on the left side is the reverse of the one on the right side, so the length of the line is a key point.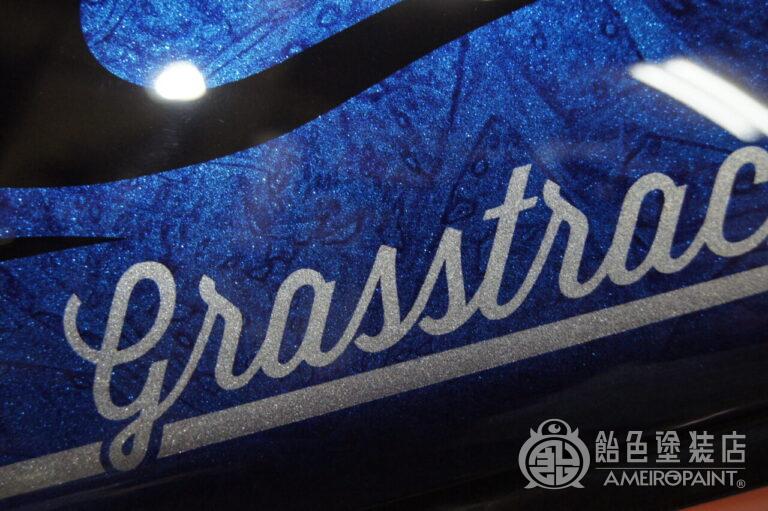 Wrap paint in burgundy based on oriental blue.
The atmosphere is a bit different from wrap paint using metallic.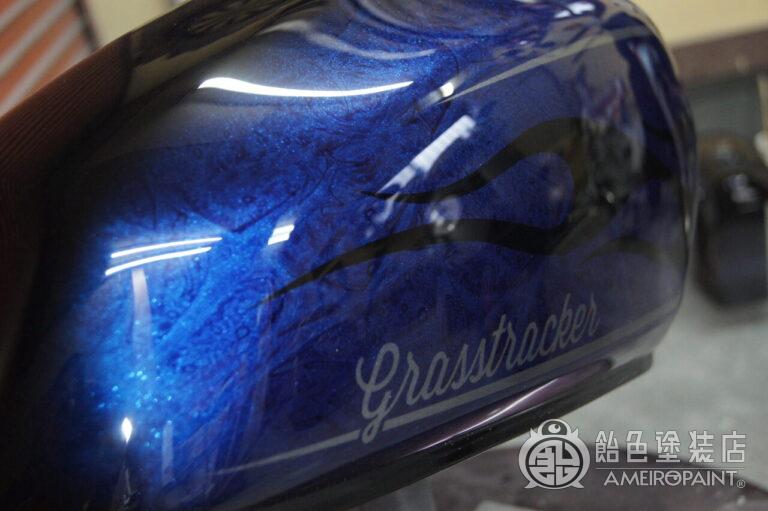 The top is solid black from center to edge, with custom paint to highlight the sides.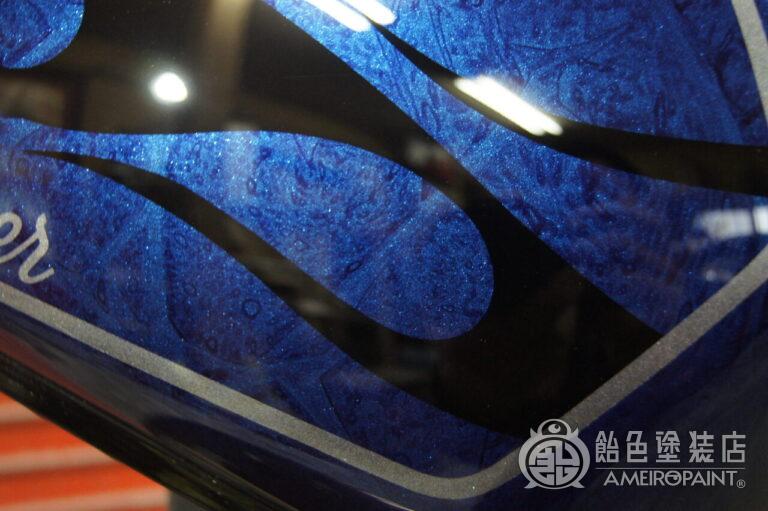 Considering the overall balance, I painted the flames with solid black.
OWNER
SHIMONISHI
CANDYPAINT
BASE
Metallic
Mini-Flake
Solid-Black
COLOR
Oriental-Blue
Burgundy (Wrap)
PAINT PROCESS
-Japanese Page-