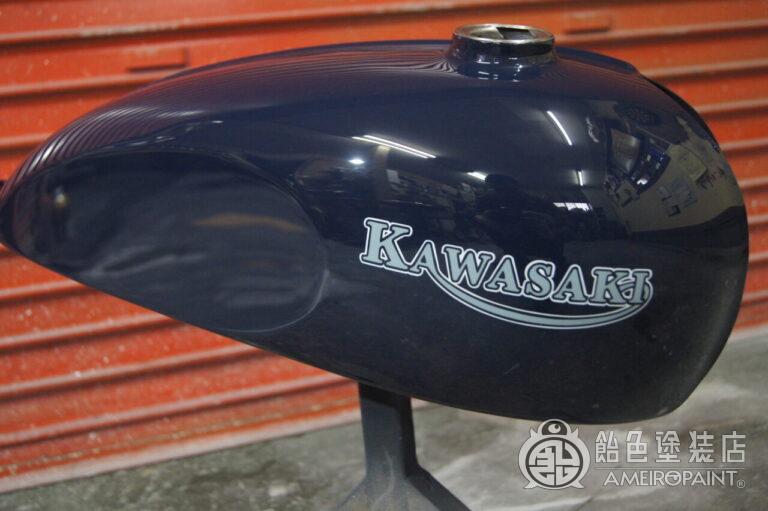 Kawasaki W650 non-genuine Bonneville tank is simply painted in solid color.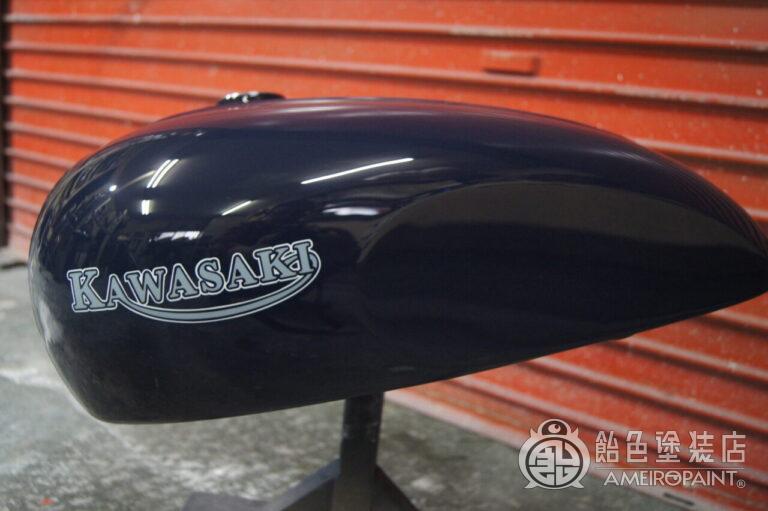 Three colors of navy blue, white, and gray are used to match the photos.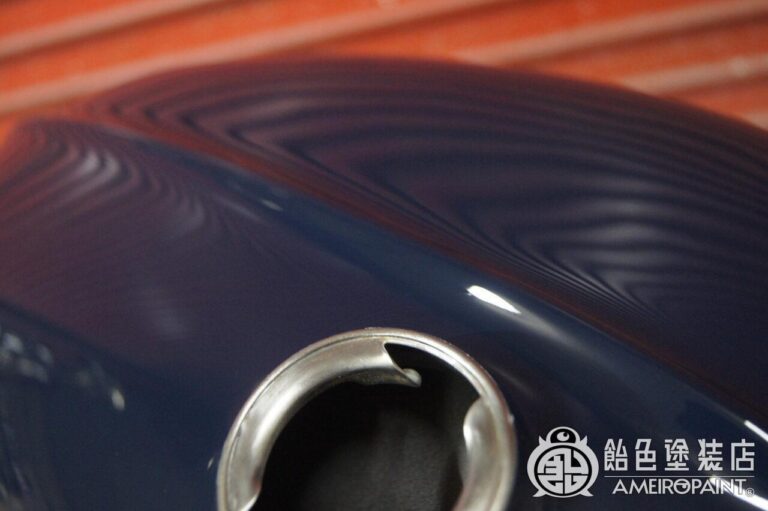 The center rib is shaped by molding, and this unevenness is accented.
It is painted so that you can enjoy the curvature of the reflection.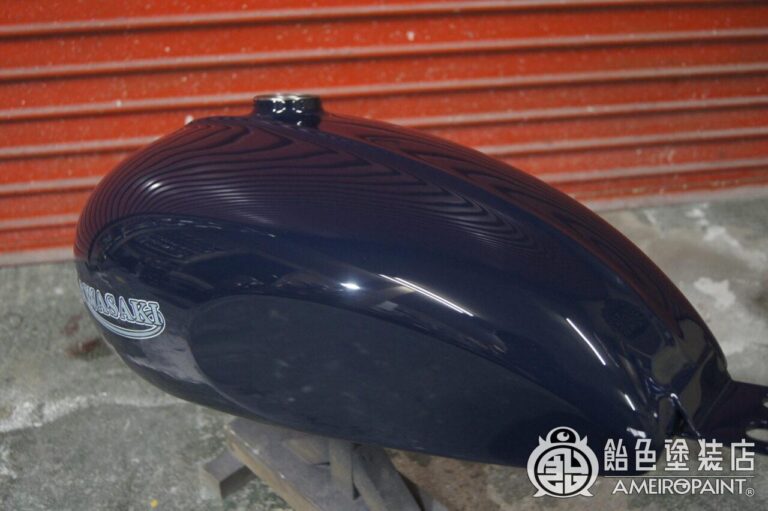 The shape of the teardrop on the side is also interesting only in a single color.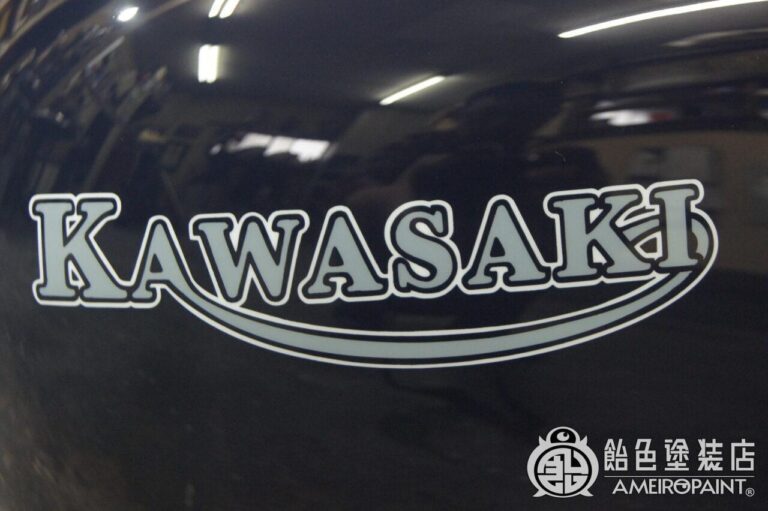 The logo is finished with two colors of Triumph style "KAWASAKI".
OWNER
YOKOSEKI
PAINT
BASE
Solid-NavyBlue
Solid-White
Solid-BlueGray
PAINT PROCESS
-Japanese Page-