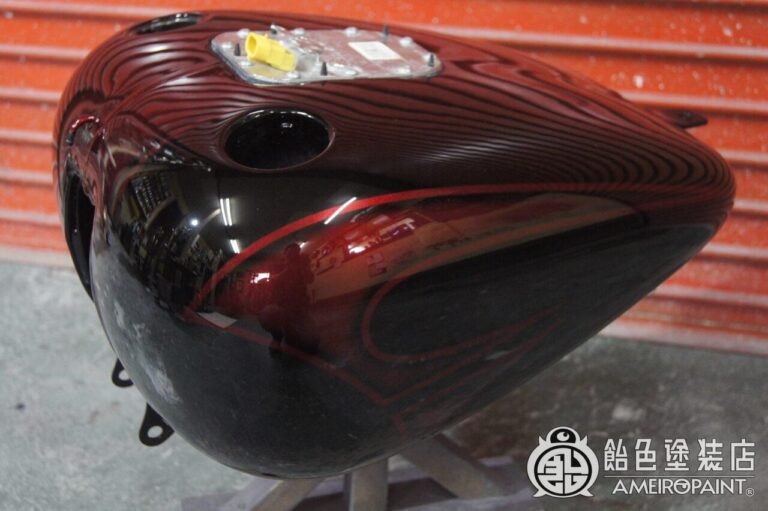 It is a custom paint with scallops on the genuine tank.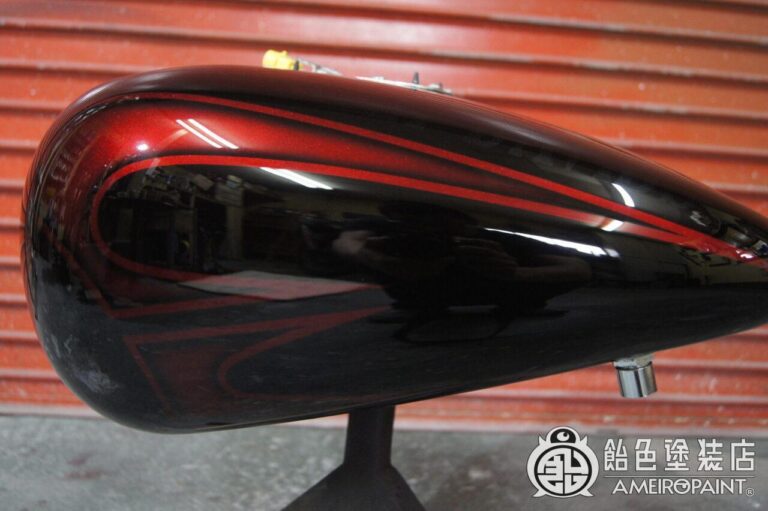 The scallops are blurred inward from the 5mm wide line.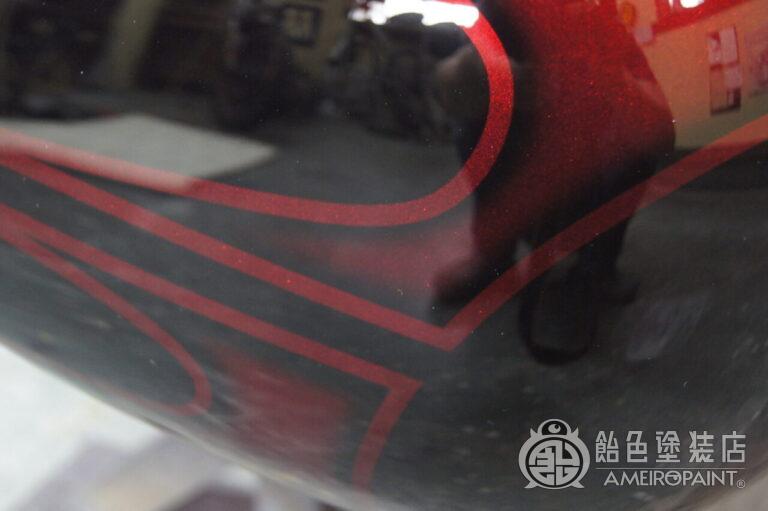 It is based on metallic and ultra mini flakes, so it has just the right amount of sparkle.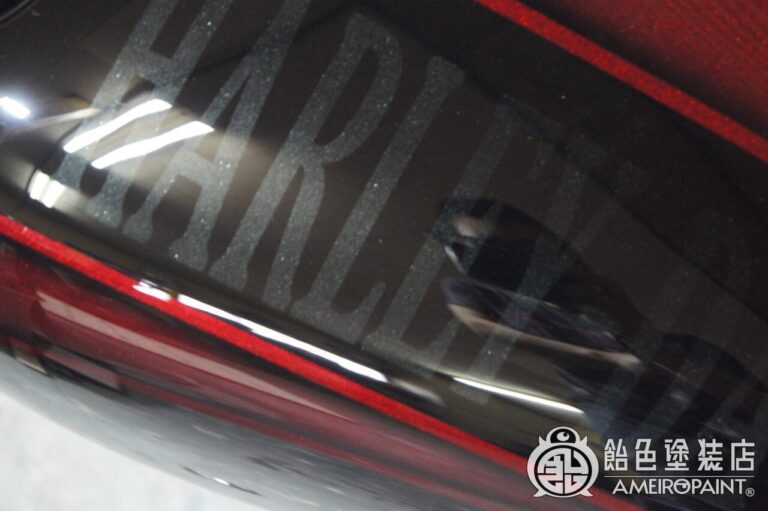 The tank top has "HARLEY-DAVIDSON" on the left and right.
It is designed so that the font becomes smaller as you go to the sheet side.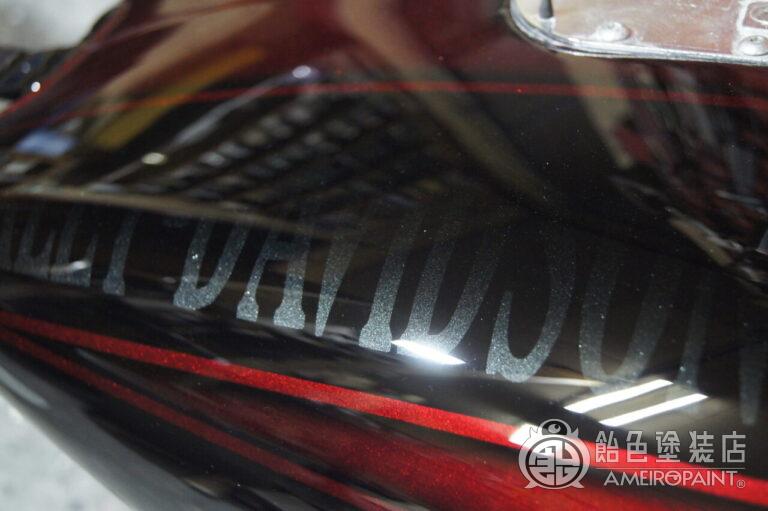 Ghost paint with candy black, the font changes the expression using the roundness of the tank.
OWNER
NISHI
CANDYPAINT
BASE
Solid-Black
Metallic
Ultra-Mini-Flake
COLOR
Brandywine
Candy-Black