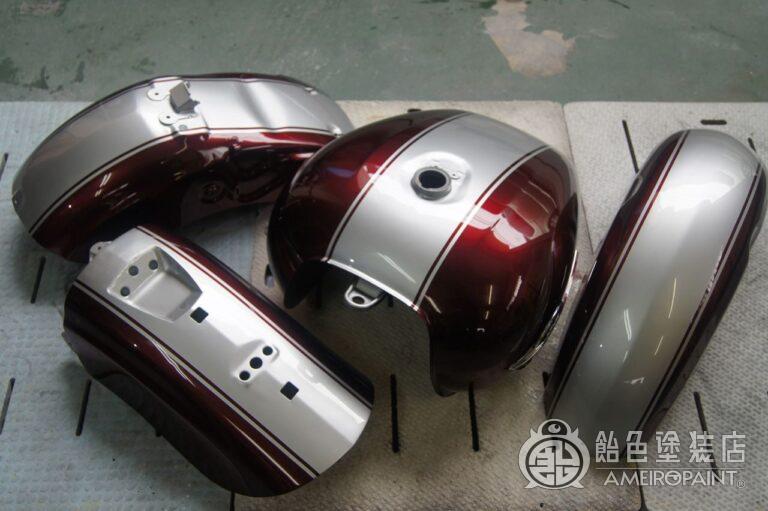 Center line two-tone paint on Valkyrie.
The rear fender is a split type, so it has 4 points.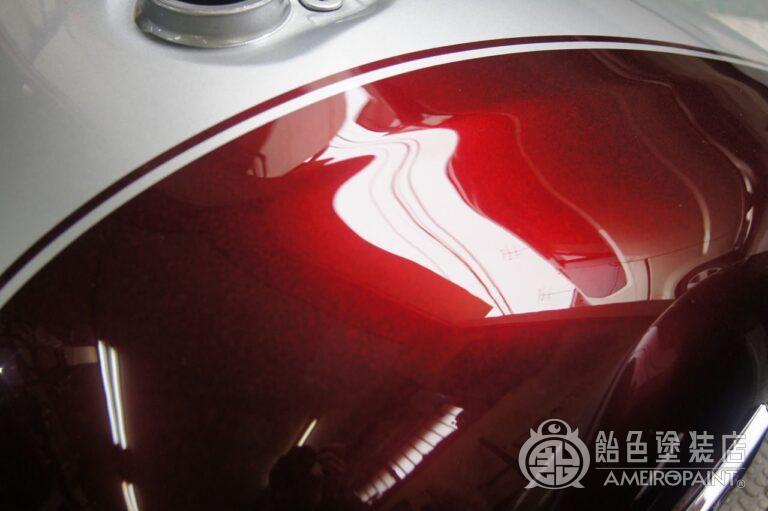 The base candy red is burgundy.
Rough metallic and ultra mini flakes are used for the base.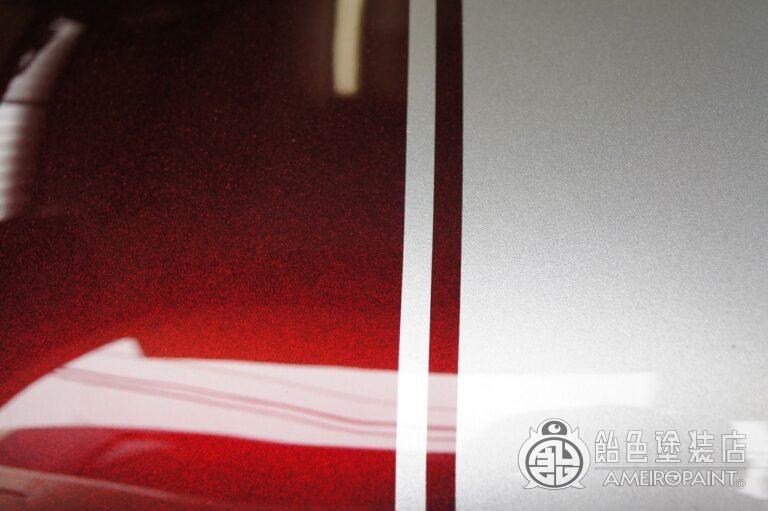 The center silver is fine metallic.
Since the color will float as it is, the tone is subtly lowered with a secret ingredient.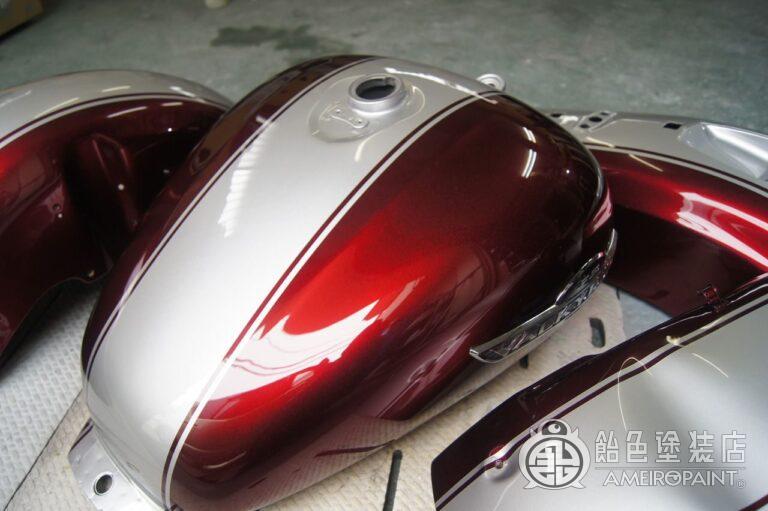 The unique shape of Valkyrie expresses the unique depth of candy.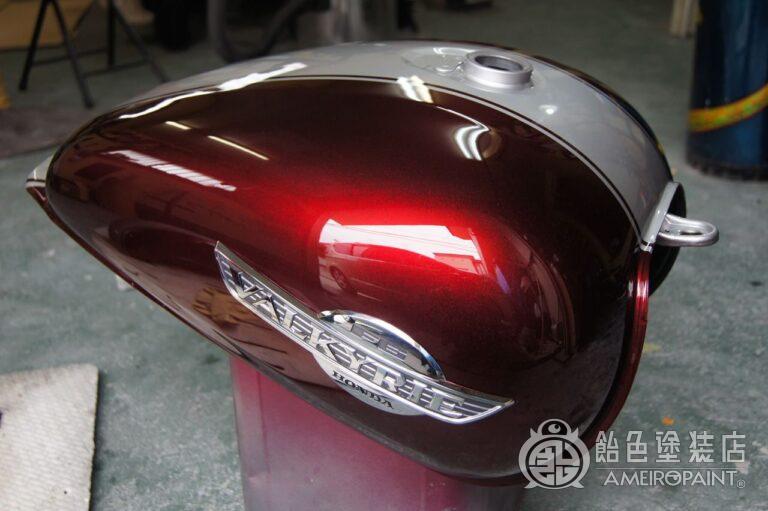 The genuine emblem has been reused and reapplied.
The owner sent me a picture after assembly ♪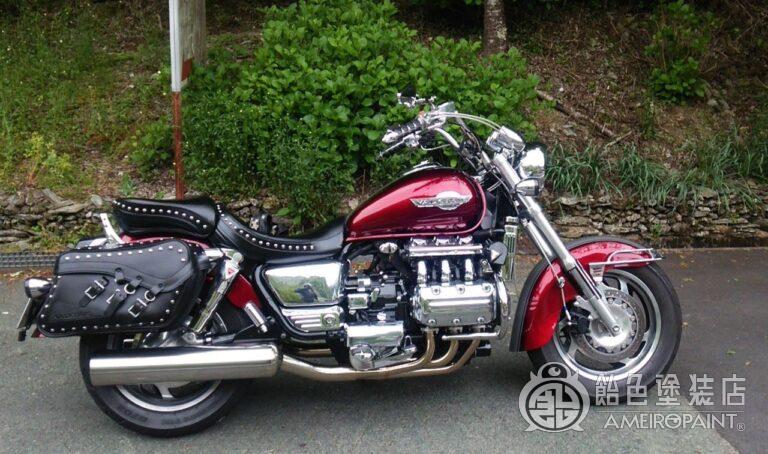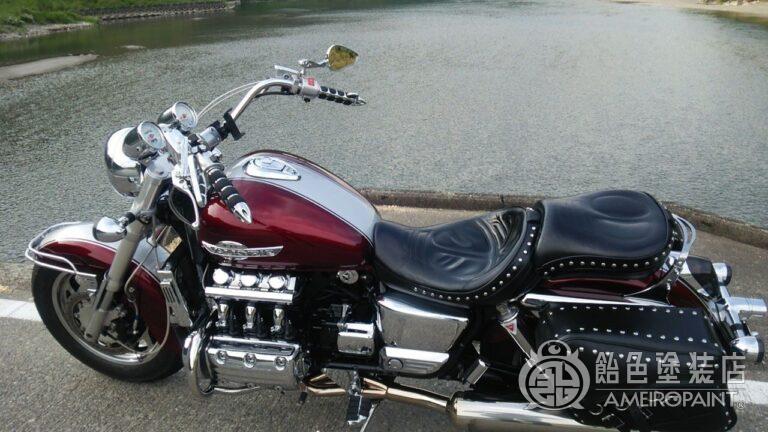 OWNER
MANABE
CANDYPAINT
BASE
Metallic
Ultra-Mini-Flake
PAINT PROCESS
-Japanese Page-