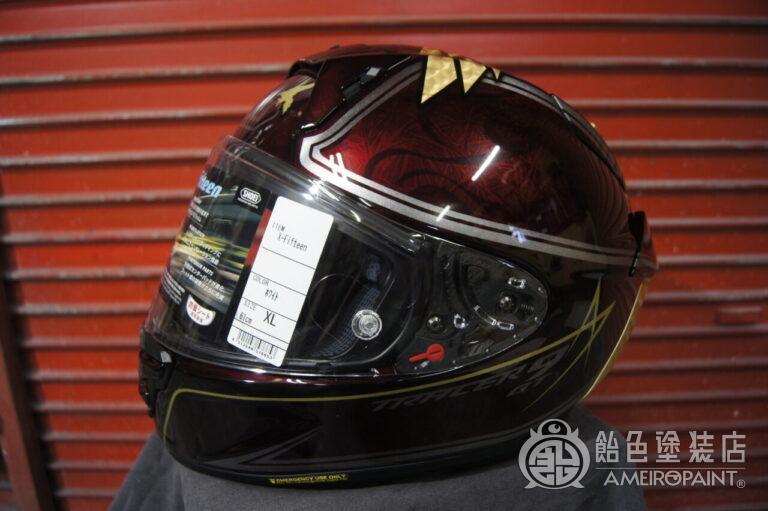 Custom paint for Shoei X-FIFTEEN using crystal paint and gold leaf.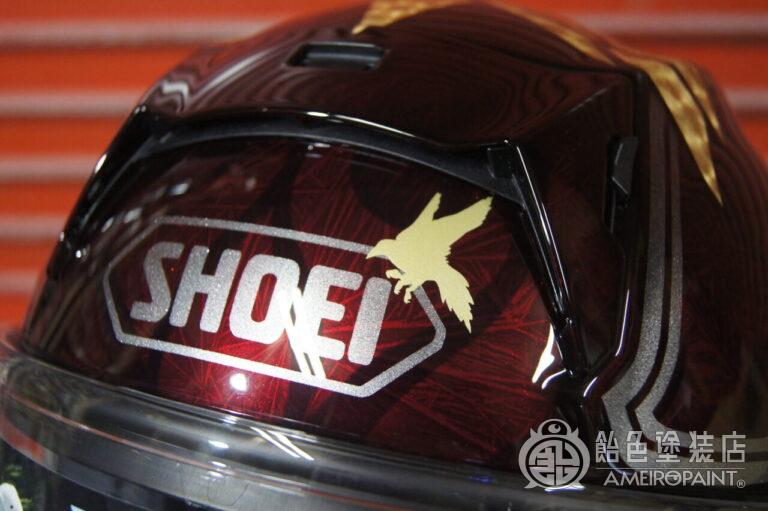 The SHOEI logo has been changed from a sticker to paint, and is combined with the designated Yatagarasu.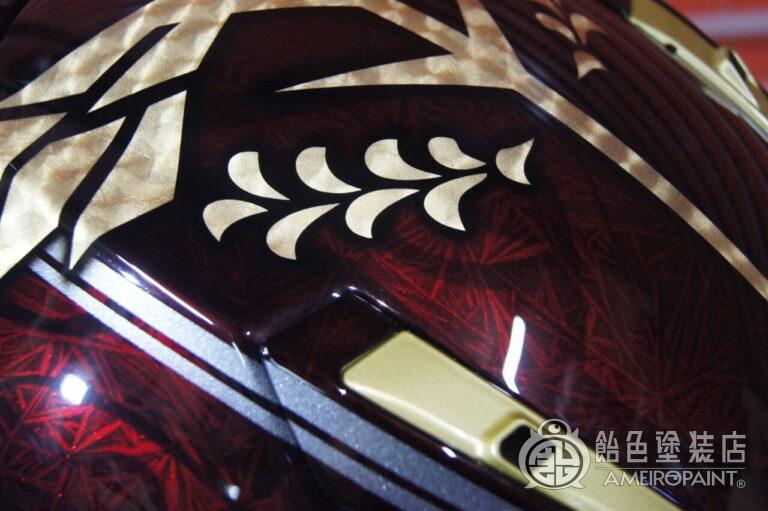 I used two types of gold: metallic and leaf.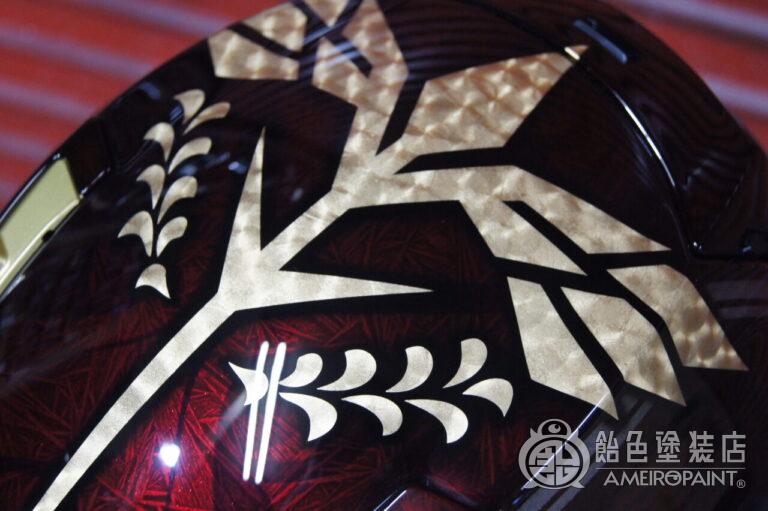 Gold Leaf is processed by spinning.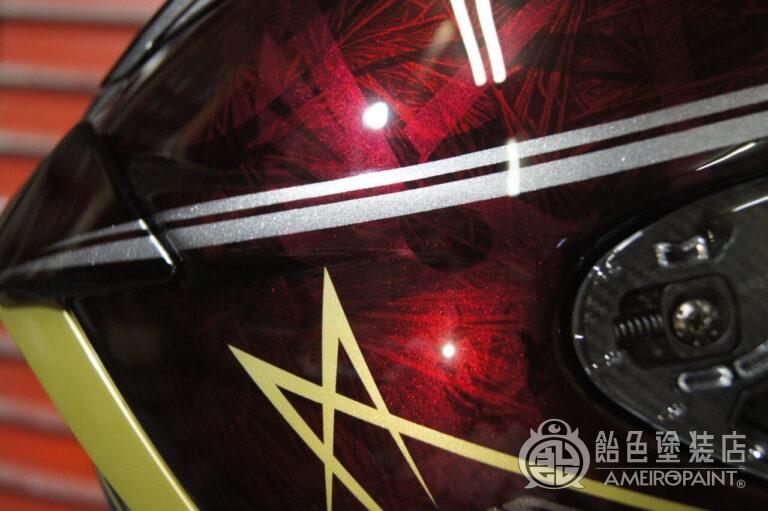 The crystal paint is painted with candy colors and metallics in a way that overlaps the graphics.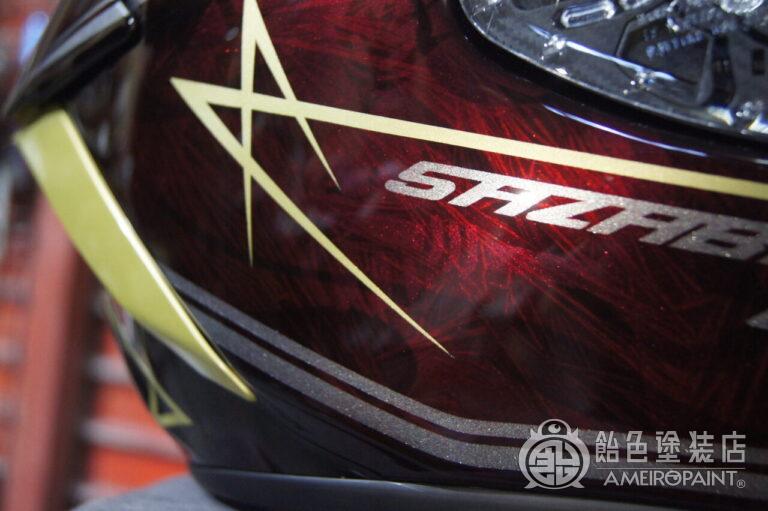 It's a symmetrical atmosphere...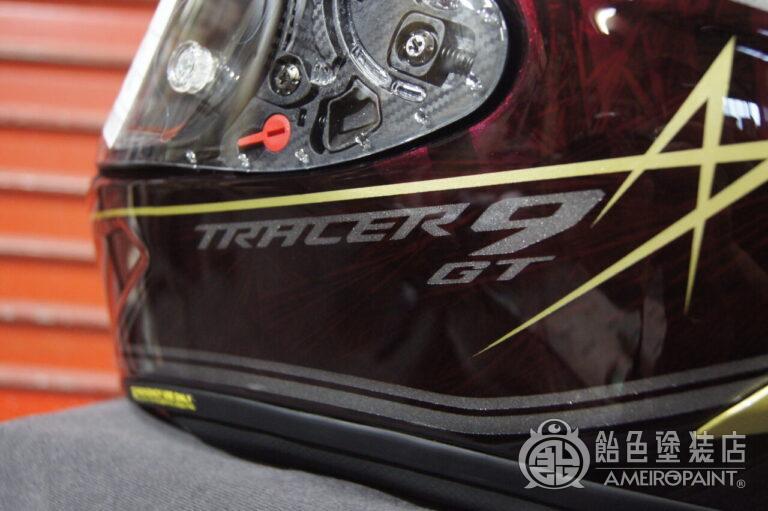 The left and right sides have different concepts, so if you look closely, you'll see an interesting specification.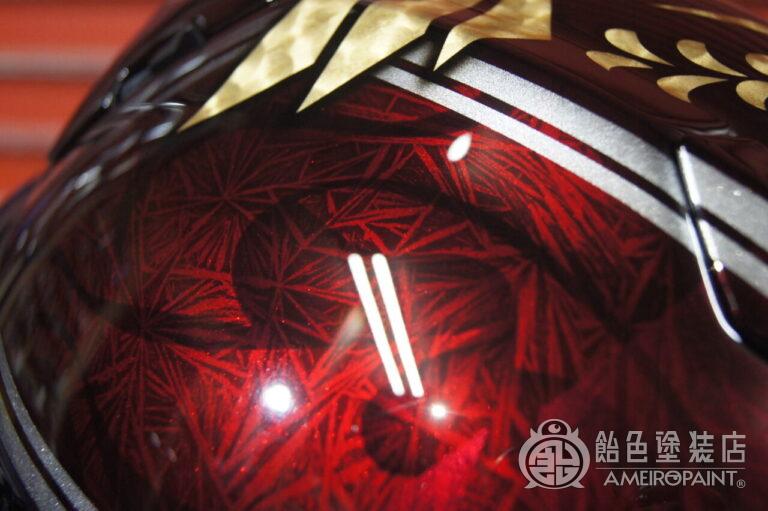 A close-up of the crystal.
I used burgundy for candy red.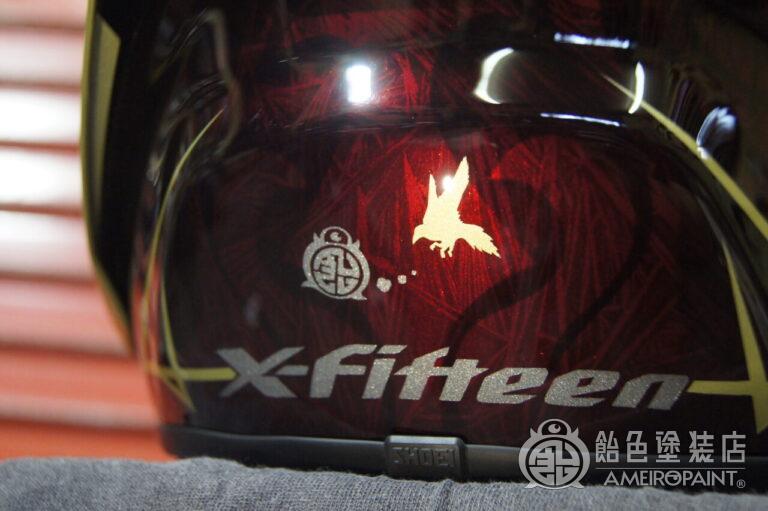 On the back, I put a signature of X-Fifteen with AMEAMEIRO-KID and Yatagarasu♪
A candy-colored boy being chased by Yatagarasu.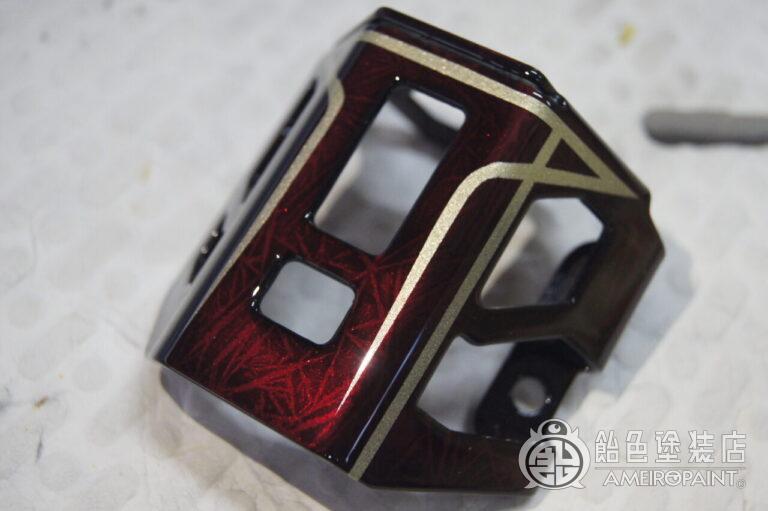 bonus
I painted the reservoir tank cover in the same way.
ショーエイ X-Fifteenにミュータントクリスタルとゴールドリーフでカスタムペイント
OWNER
OYABU
CANDYPAINT
BASE
Metallic
Mini-Flake
MutantCrystal
Solid-Black
Metallic-Gold
COLOR
Oriental-Blue
Burgundy
PAINT PROCESS
-Japanese Page-